30-plus new restaurants have opened in Honolulu since March
It's not all gloom and doom out there.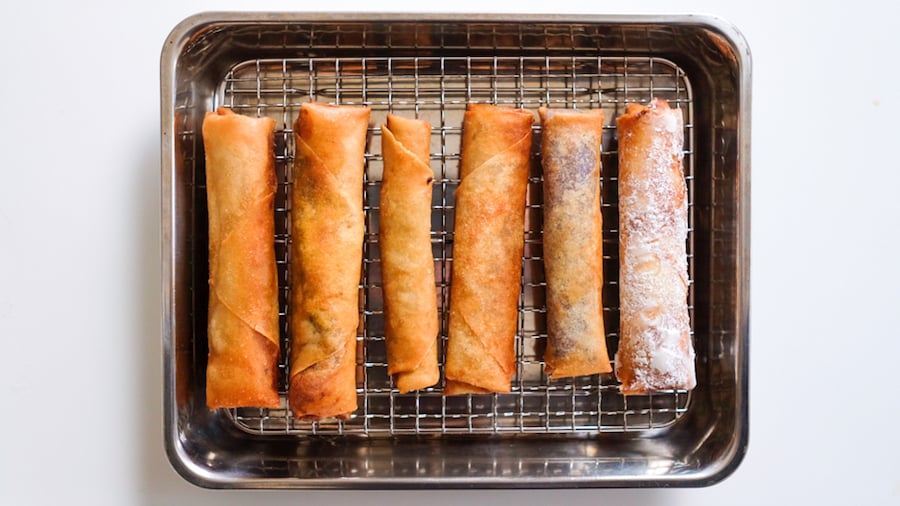 It's a strange time we live in. We mourn the passing of restaurants that gave us years of good memories and ono grinds — at the same time we celebrate newcomers to the scene. Many of these were in the works or opened just before COVID-19 threw them a ginormous curveball; others sprang up when newly unemployed dreamers made the leap to entrepreneurship.
We decided to record a bright spot of the pandemic: nearly 40 new restaurants, other eateries and food trucks that have opened since March this year. We'll keep adding more as we find them. Here are places that, against enormous odds, continue to evolve our food scene.
Aburiya Ibushi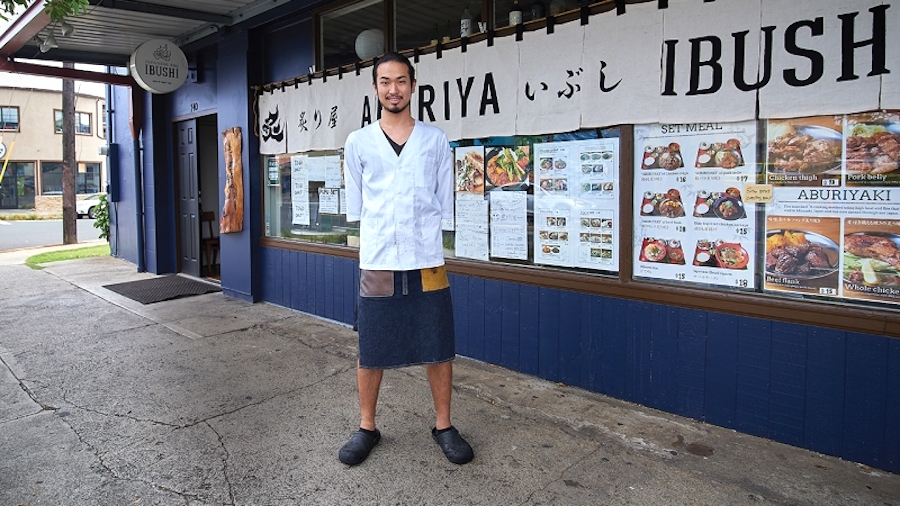 A new izakaya-restaurant on Kapahulu specializes in flame-seared meats, cheesy steak fried rice, a worthy chicken karaage and more. Opened two days before the statewide shutdown in March, it was a one-man show for a time and is now back with dine-in and takeout.
740 Kapahulu Ave. • Kapahulu • 738-1038 • @aburiya_ibushi
---
See video: Two-minute takeout: Aburiya Ibushi
---
Agnes Bake Shop truck
Kailua's iconic crusty, fresh-fried malassadas are back, this time served out of a food truck that roves around the island.
---
See video: Agnes' malassadas are back in Kailua
---
Agostino's Pizza truck
Thin-crust Sicilian pizzas made by a seventh-generation Sicilian. Check the Instagram — this truck roves.
940-2029 • @agostinos_pizza
---
Beer Lab Pearlridge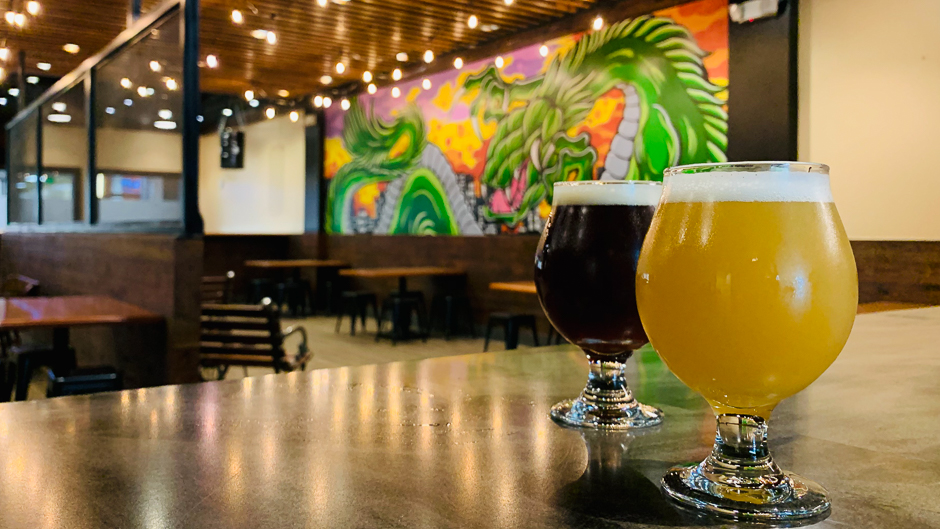 The local brewpub's third location features food from a rotating lineup of food trucks. First up: Flyin' Ahi and Sistah Truck.
Pearlridge Center Mauka • 98-1005 Moanalua Rd. • Aiea • beerlabhi.com • @beerlabhi
---
See also: More Than Any Other Brewery, Beer Lab HI Captures the Everyday Joys of Living in Hawai'i
---
Brick Fire Kaimuki
Chinatown's certified Neapolitan pizza shop has moved to spacious new digs in Kaimuki.
3447 Waialae Ave. • Kaimuki • brickfiretavern.com • @brickfiretavern
---
Conversations Cafe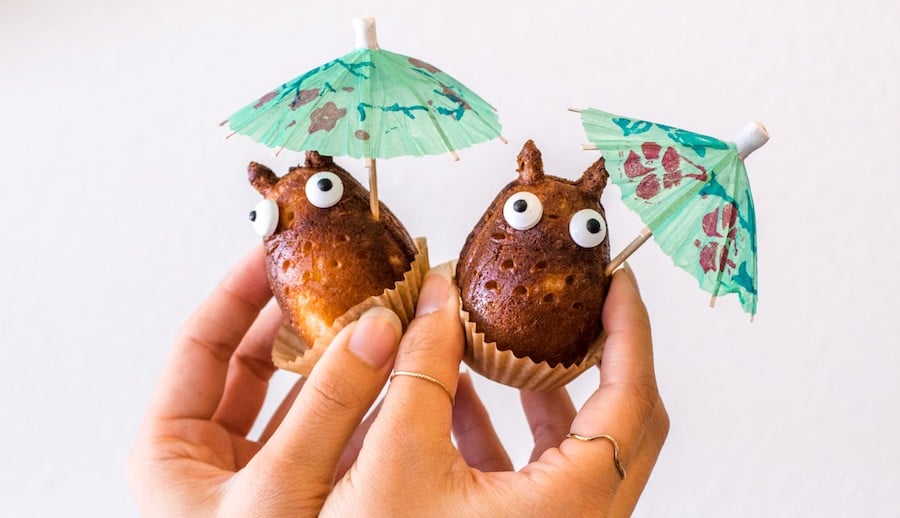 Totoro Tuesdays featuring Hayao Miyazaki's lovable forest creature in mochi waffle form are back at a quirky new spot in Liliha. Also on the menu: sandwiches, salads, fruity teas and rotating specials.
1805 Liliha St. • Liliha • 551-6645 • @conversations.hi
---
See also: Conversations is the sweetest new cafe in Liliha
---
Fooki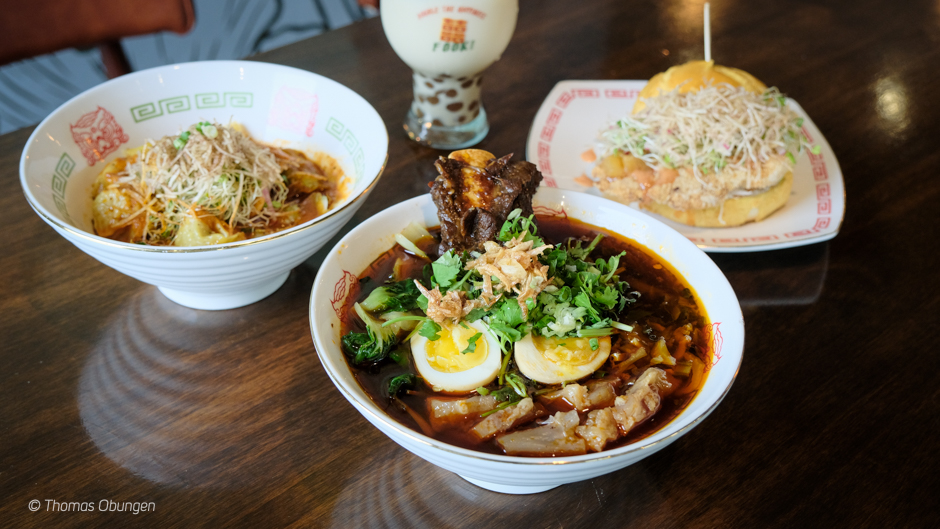 12-hour braised beef noodle soup, tongue-numbing mala wontons, pork-basil stirfry with cheese and scallion pancake chips: Fooki is old Taiwan meets new Hawaii.
Pearl Kai Shopping Center • 98-199 Kamehameha Hwy • Aiea • 484-9188 • fookihawaii.com • @fooki_hi
---
See also: Fooki brings happy Taiwanese fusion to Aiea
---
Fresh Catch
The neighborhood poke shop from Kaimuki and Kaneohe just opened a third location in Pearl City.
Multiple locations • @freshcatch808
---
Fujiya Hawaii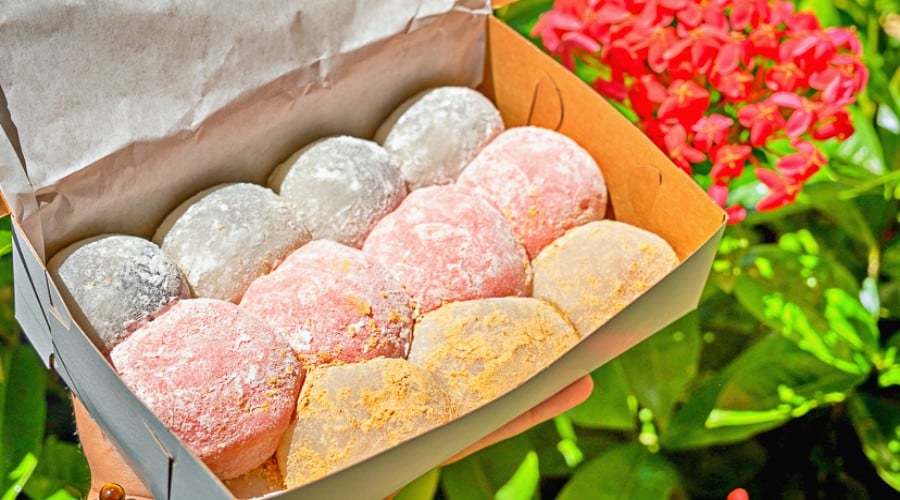 Mochi fans waited over a year for Fujiya Hawaii, one of Honolulu's last remaining old-school mochi shops, to reopen in its new spot after closing the iconic factory and counter in Kalihi. We checked out its brand new spot across town.
930 Hauoli St. • McCully • 845-2921 • fujiyahawaii.com • @fujiyahawaii
---
See also: Fujiya's mochi and snacks are now in McCully
---
Guieb Cafe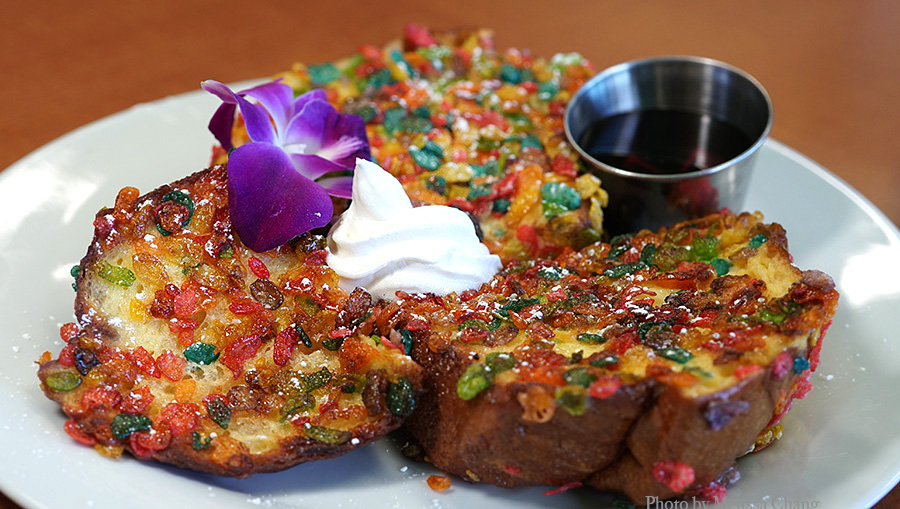 Who can resist Fruity Pebbles french toast or a $17 plate lunch overflowing with crab legs?
1311 N. King St. • Kalihi • 913-2131 • @guiebcafe
---
See also: Guieb Cafe brings awesome cheap eats to Kalihi
---
H Mart
America's favorite national Korean supermarket chain finally debuts in Hawaii.
458 Keawe St. • Kakaako • 219-0924 • restaurantji.com/hi/honolulu/h-mart-kakaako
---
See video: H Mart opens first Hawaii store and food hall
---
Hashi Okazuya
Not an oxymoron: A new okazuya has opened in Waipahu.
94-235 Hanawai Cir. • Waipahu • 677-5503 • @hashiokazuya
---
Heiho House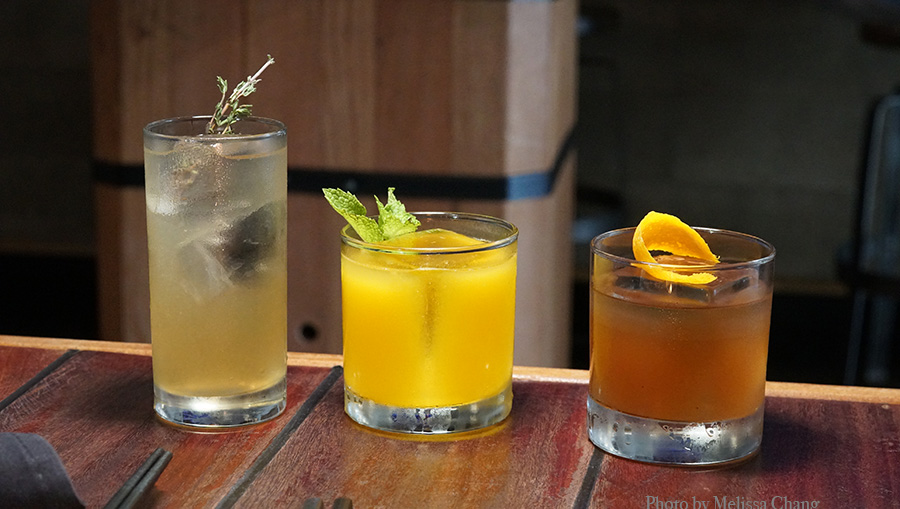 Proprietors of downtown's Square Barrels are behind a new concept in the old Ichiriki nabe spot in Kaimuki; opening is delayed but the restaurant was temporarily open for takeout, which is now on hold.
1127 11th Ave. • Kaimuki • @heiho_house
---
See also: Heiho House to bring gastropub-style izakaya to Kaimuki
---
Higoto Japanese
The former owner of Kona Kai Sushi offers elevated rice bowls topped with misoyaki butterfish, yakitori chicken, grilled steak, shoyu garlic salmon and more, plus musubi, cup sushi and salads. It's on temporary hiatus while he tends to business in Japan.
3221 Waialae Ave. • Kaimuki • @higoto_japanese_eatery
---
See video: Higoto brings elevated bento, musubi to Kaimuki
---
Holey Grail Donuts truck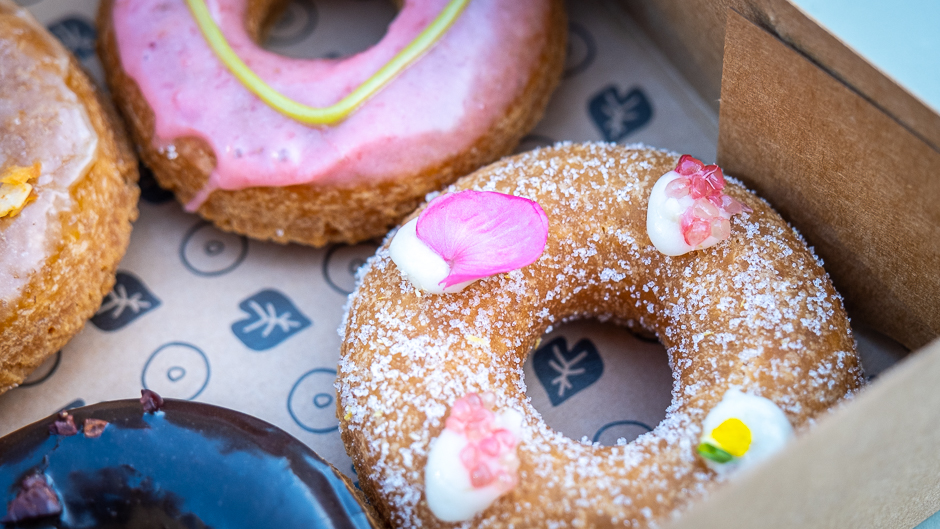 Kauai's taro donut cult sensation is now serving up its plant-based donuts and coffee on top from a truck six days a week.
Ward Village Shops • 1240 Ala Moana Blvd. • Kakaako • holeygraildonuts.com • @holeygraildonuts
---
See also: 5 holey reasons to try Kakaako's new donut truck
---
Indochine
Doraku and Blue Tree Cafe's Kevin Aoki bills his latest restaurant as Hawaii's premier Southeast Asian cuisine destination.
602 Ala Moana Blvd. • Kakaako • 545-7777 • 1938indochine.com • @1938indochine
---
Islander Sake Bar
Hawaii's first sake brewery in three decades opened its dine-in sake bar on the day in March all bars were ordered to close. You can still buy bottles of freshly brewed daiginjo and other sakes as well as a rotating selection of amazake panna cotta, sake kasu breads and cheesecakes at its brewery and shop.
753 Queen St. • Kakaako • 517-8188 • islandersake.com • @islandersake
---
See also: Kakaako's Islander Sake has opened its sake bar
---
Istanbul
A former farmers market stall is now Hawaii's in-spot for upscale Mediterrean fare.
1108 Auahi St. • Kakaako • 772-4440 • istanbulhawaii.com • @istanbulhawaii
---
See also: Taste Flavors from Turkey at the New Istanbul Restaurant in Kaka'ako
---
J&S Lumpia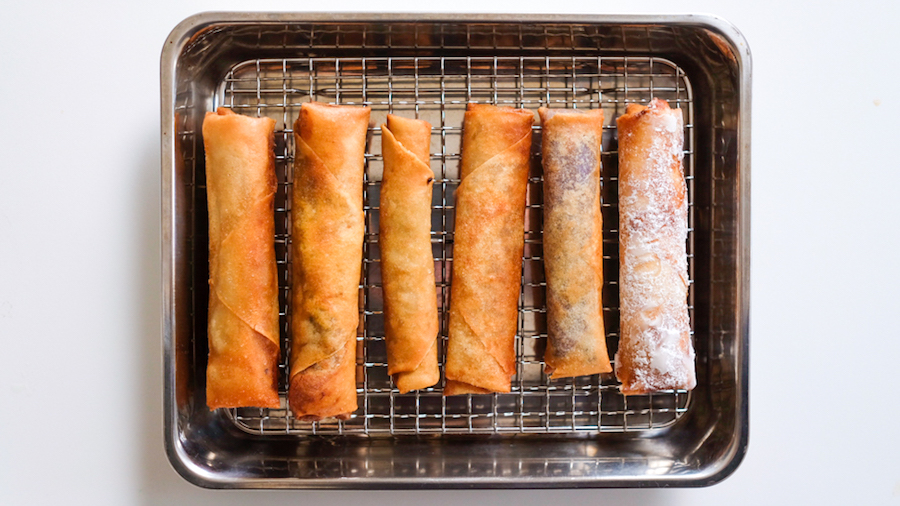 The pandemic forced two furloughed dental hygienists to jump-start their dream business. The result: a tiny shop where crispy fried rolls are filled with standards like meat and vegetable, Shanghai and banana; fancier ones have Okinawan sweet potato, pastele and strawberry cheesecake fillings. Every one is fried to order.
517 N Vineyard Blvd. • Liliha • 400-1855 • @j.s.lumpia.spot
---
See also: Sweet and savory lumpia from a new spot is just what we need
---
King of Thai Boat Noodles
New Thai place across Walmart has loads of noodles dishes and other standards like fried fish cakes, with or without touches like fermented crab and blood cakes.
661 Keeaumoku St. • Ala Moana • 949-3800 • kingofthaiboatnoodles.com • @kingofthaiboatnoodles
---
Kitoko food truck Maui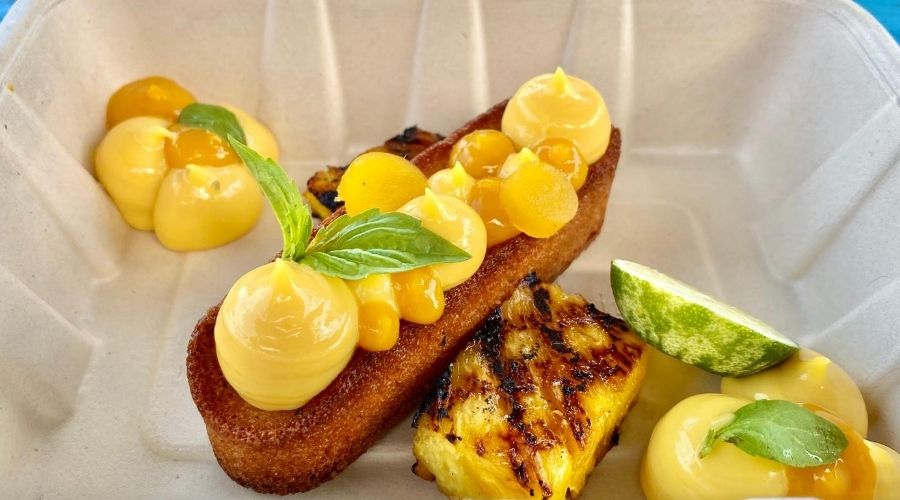 Spago Maui's furloughed executive pastry chef's new truck has upscale Japanese fusion lunches and amazing desserts.
1 Piikea Ave. • Kihei • 808-214-7582 • @kitokomaui
---
See also: Gourmet fusion food truck opens on Maui
---
Koromo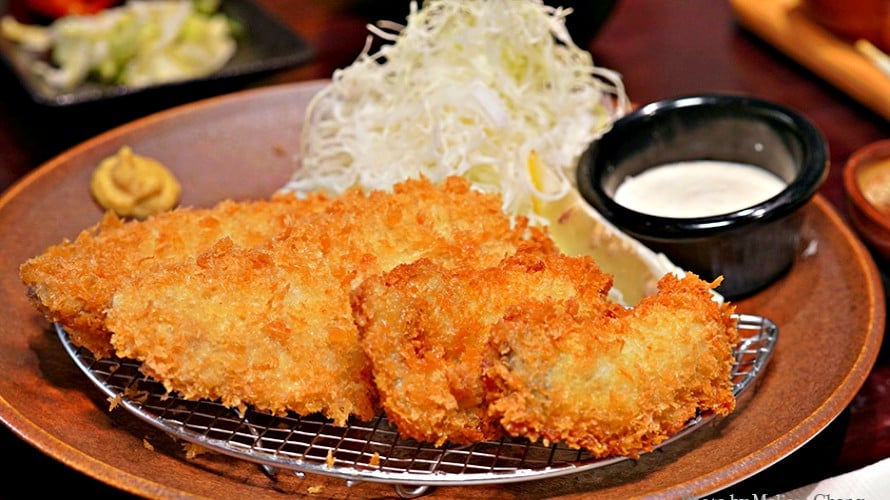 West Oahu's first tonkatsu on wire racks, Japanese style. Also on the menu: assorted katsu sandwiches and katsu curries.
Pearlridge Center • 98-1005 Moanalua Rd. • 468-1919 • koromohawaii.com • @koromohawaii
---
See also: Chicken is the star at Pearlridge's new tonkatsu curry joint
---
Kula Shave Ice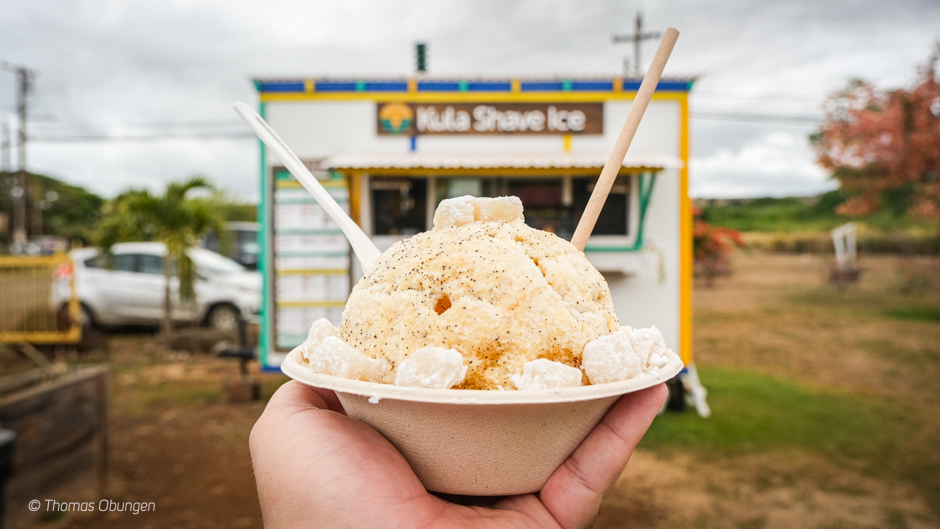 Syrups made with organic sugar and local fruits and strong matcha flavor this North Shore stand's offerings. And yes, haupia cream hats are available.
66-320 Kamehameha Hwy • Haleiwa • kulashaveicenorthshore.com • @kulashaveicens
---
See also: Hilo's farm-to-bowl shave ice expands to Haleiwa
---
Little Joe's Steakhouse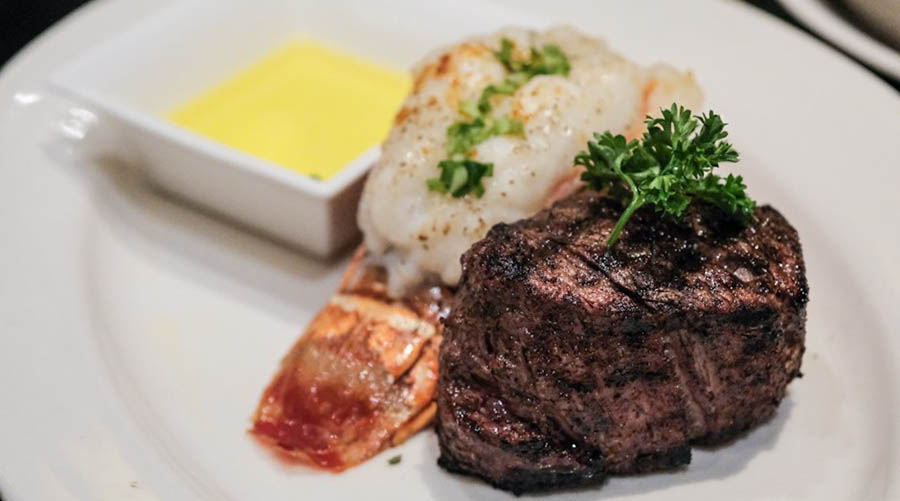 Liliha Bakery Nimitz' new next-door neighbor is also a Peter Kim eatery: a steakhouse that's more affordable than his Signature Prime & Seafood.
580 N. Nimitz Hwy • Iwilei • 524-0088 • littlejoessteakhouse.com • @littlejoessteakhouse
---
See also: Ready for luxe? Little Joe's has a surf and turf special
---
Mahiai Table
Killer slow-braised beef luau, roast chicken with taro mushrooms and Hamakua alii mushrooms, and malassada crullers worth driving for.
91-5431 Kapolei Pkwy • Kapolei • 670-2770 • mahiaitable.com • @mahiaitable
---
See video: First Look: 7 Things We Like about Foodland's First Eatery including Fresh Poke, Cocktails and Hot Food with a Local Twist
---
Mandarin Kitchen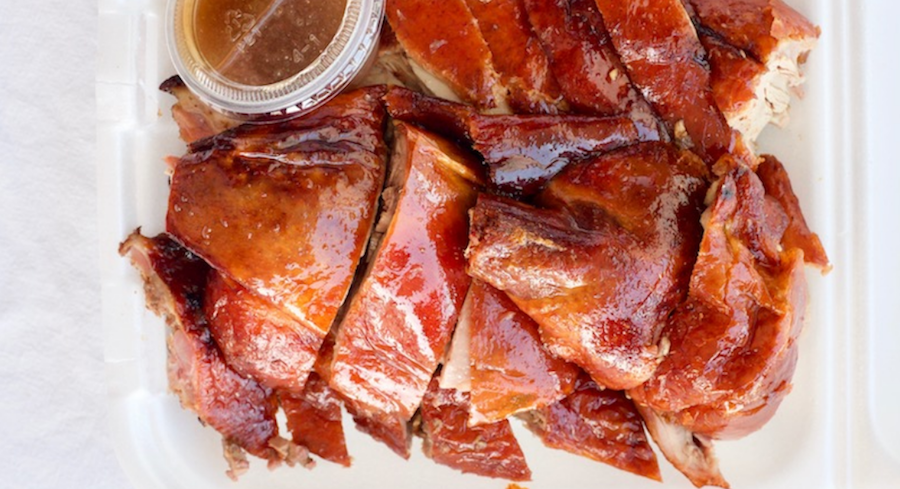 It's up there in Nam Fong territory but you need to call ahead. Lots of other takeout and plate lunch options too.
4618 Kīlauea Ave. • 739-1388 • mandarinkitchenhi.com
---
See also: Did you know Kahala Mall has a new roast duck shop?
---
Miro Kaimuki
A James Beard Award-nominated chefs updates a Kaimuki classic.
3446 Waialae Ave. • Kaimuki • 734-2737 • @mirokaimuki
---
See also: Chris Kajioka's stylish Miro opens in Kaimuki
---
Nana Ai Katsu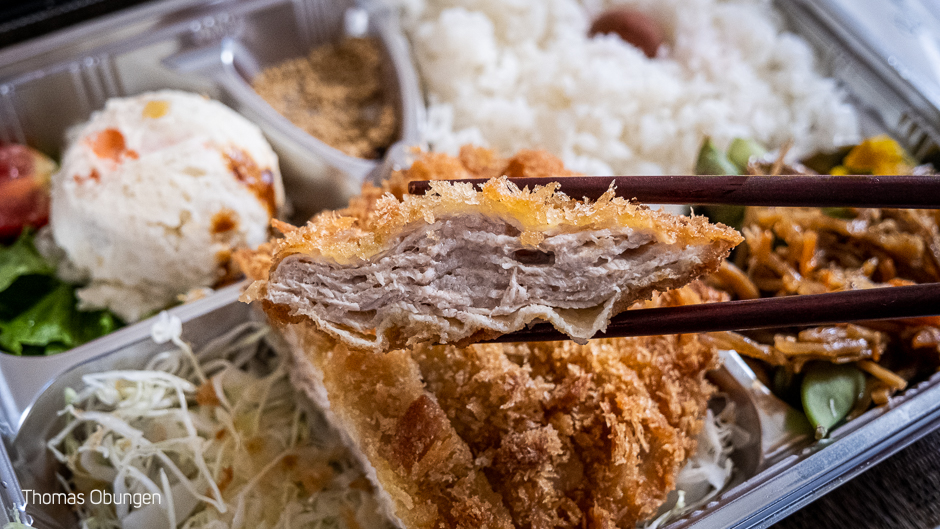 Another pandemic rebirth story brings a luscious tonkatsu to Ohana Hale Marketplace. Expect small crowds at lunch and dinner.
Ohana Hale Marketplace • 333 Ward Ave. • Kakaako • 772-0146 • @nana_ai_katsu
---
See also: Seven silky layers of pork = one delicious tonkatsu
---
Noods Ramen Bar
Black garlic tonkotsu, miso pesto and other ramen bowls star at this popup-turned-permanent spot. The simple garlic fried rice side also gets buzz.
3611 Waialae Ave. • Kaimuki • 888-2115 • noodsramenbar808.com • @noodsramenbar808
---
See also: A new ramen restaurant just opened in Kaimuki
---
Original Magoo's Pizza
Memories are as big a draw as the food at this brand-new Kapahulu takeout spot, a resurrection of Oahu's legendary pizza-and-sub chain after a nine-year absence.
3110 Winam Ave. #G1 • Kapahulu • 949-5381 • @originalmagoospizza
---
See also: The Original Magoo's Pizza is back in business
---
Qing Mu
Vietnamese standards like pho and banh mi sandwiches get upscale twists at this new spot.
602 Ala Moana Blvd. • Kakaako • 544-0005 • qingmunoodles.com • @qingmunoodle
---
Scoop Scoops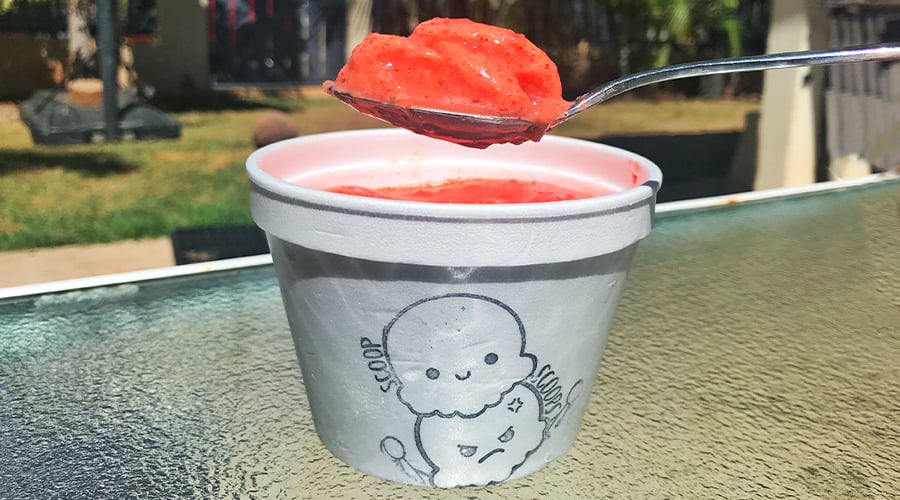 Part of a resurgence of local-style foods, Hawaii's beloved sherbet gets twists like kalo and mochi in the Tundah Taro and flavors like Li Hing Belts and Milk Tea Swirl at this McCully storefront.
1915 S. King St. • McCully • 722-8584 • @scoopscoopshi
---
See also: The scoop on Honolulu's new sherbet shop
---
SingMaTei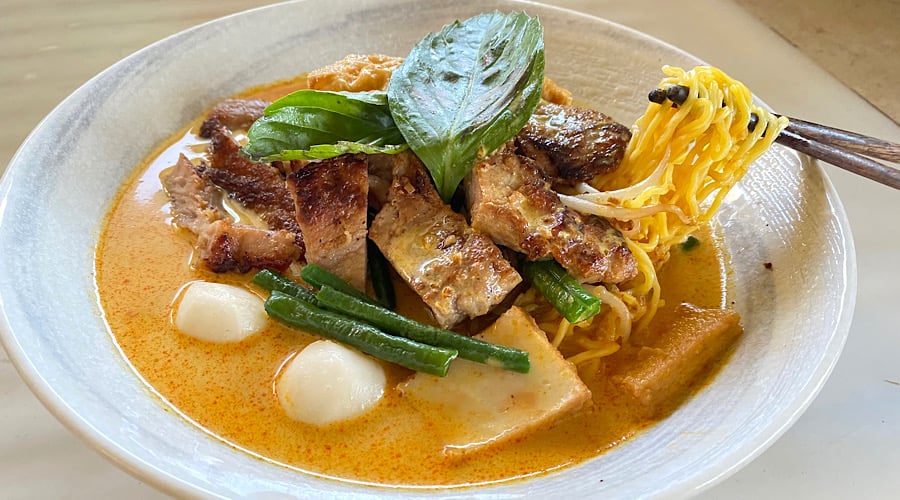 Spot-on flavors from a food court stall. If the coconutty laksa is too mild for you, add in the amazing shrimp-and-chile sambal.
Ala Moana Center Makai Market • 1450 Ala Moana Blvd. • Kakaako • @singmatei
---
See also: New SingMaTei's curry laksa is a Malaysian delight
---
Tanaka Ramen & Izakaya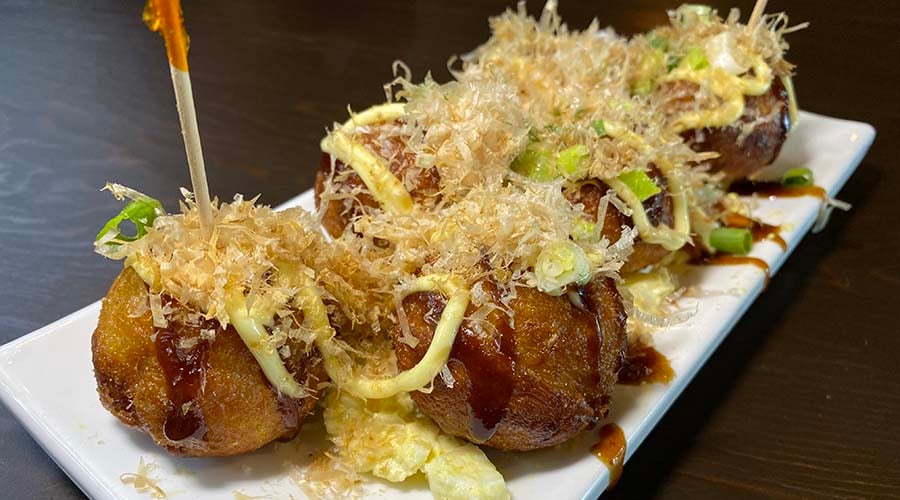 A mainland ramen chain debuts in Kapolei with 10 kinds of ramen plus izakaya-style shared pupus like truffle tempura brussels sprouts and chicken karaage. According to its website, more sites are planned at Pearlridge and Ala Moana Center.
1590 Farrington Hwy • Kapolei • 744-1231 • tanakaramen.com • @tanakaramenhawaii
---
See also: Kapolei gets a new ramen and izakaya spot
---
The Daily
New Taiwanese food truck parks at Don Quijote Kaheka with popcorn chicken, Taiwanese fried chicken, pork chop, scallion pancakes.
Tlaxcalli
Chinatown's newest Mexican spot just soft-opened across the street from Little Village Noodle House.
1128 Smith St. • Chinatown • 888-5200 • tlaxcalli.com • @tlaxcalli_hawaii
Two Hands Corn Dog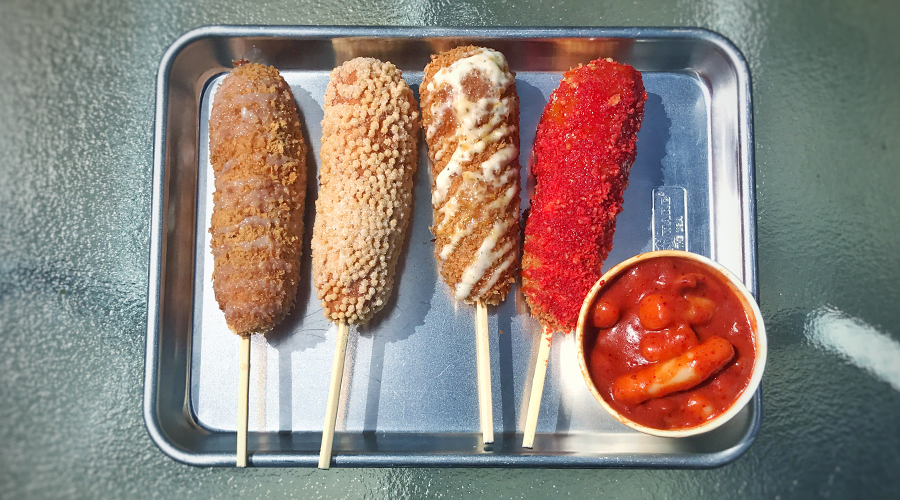 Korean-style hot dogs on a stick have arrived on Oahu: crunchy, savory, sweet and fresh-fried.
91-919 Fort Weaver Rd. • Ewa Beach • 689-7429 • @twohands_hawaii
---
See also: Worth the drive: Korean-style corn dogs in Ewa Beach
---