Fujiya Hawaii's mochi and snacks are now in McCully
Traditional red bean, peanut butter and fruit-filled mochis plus lots of arare and iso peanuts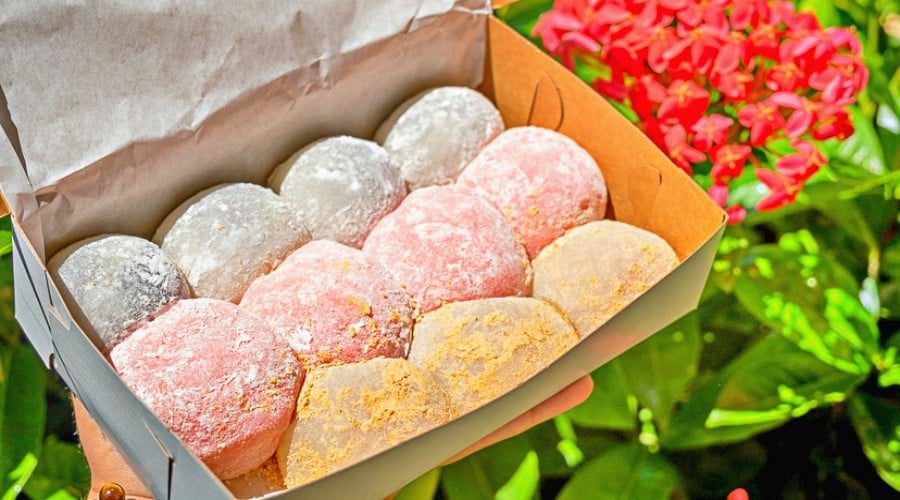 Sometimes the old man in me yearns for the traditional flavors of days gone by, like mochi that tastes like it was made with care and quality. So when I saw on my Instagram feed that Fujiya Hawaii was reopening in McCully, I knew I had to get a taste.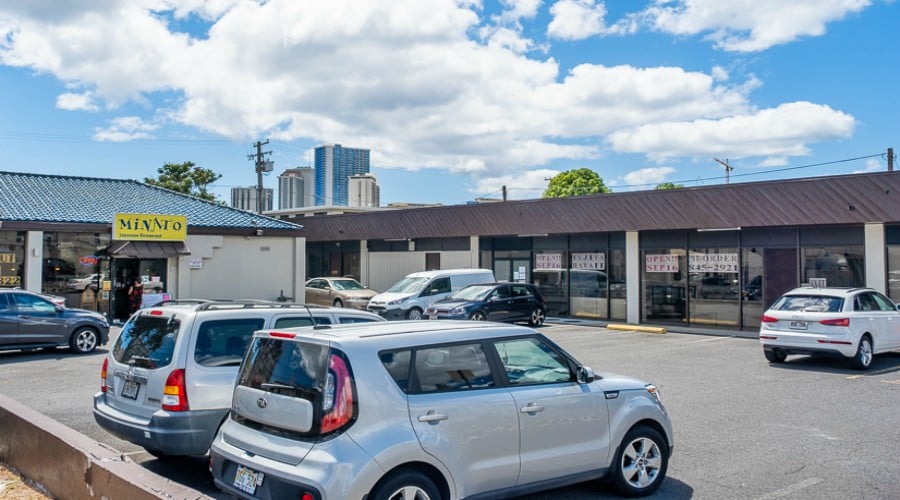 Fujiya was a generations-old fixture on Waiakamilo Road in Kalihi, across the canal from Honolulu's other old-school mochi shop, Nisshodo. In recent years Japan-born Akira Nakajima left his career as an international marketing consultant to take over Fujiya from its founding family. He closed the old shop, found a new spot at the corner of Hauoli and Algaroba streets in the same lot as Minato Restaurant, and soft-opened the new Fujiya in September.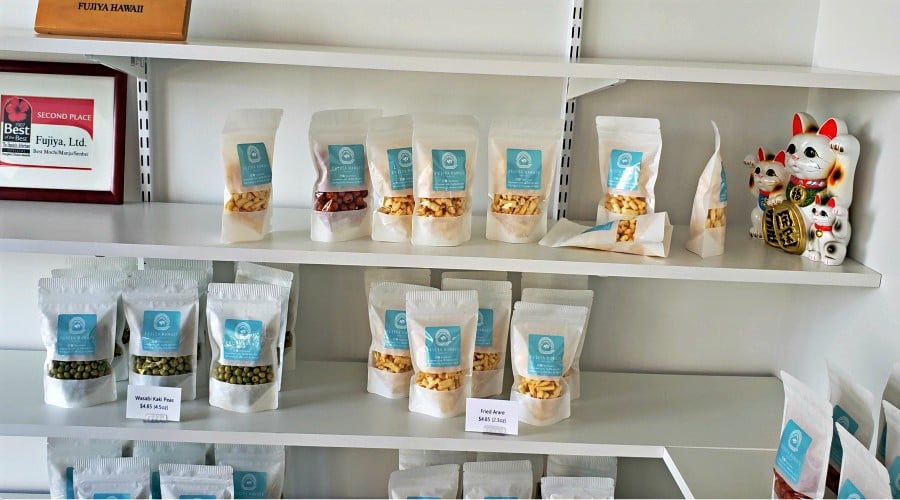 The signs in the windows are still printed on paper when I arrive on its second day of business. I have never been to Fujiya, so I enter the new store with few expectations and am pleased to see shelves of imported Japanese fried sembei, nori chips and multiple flavors of iso peanuts. Through a large window, I can see workers making mochi in various colors and flavors: traditional style with sweet azuki red beans and white beans, and mochi stuffed with peanut butter and fresh fruit. Anxious to get a good assortment, I have pre-ordered online a mixed box of mochi and chichi dango as well as salty snacks for good measure.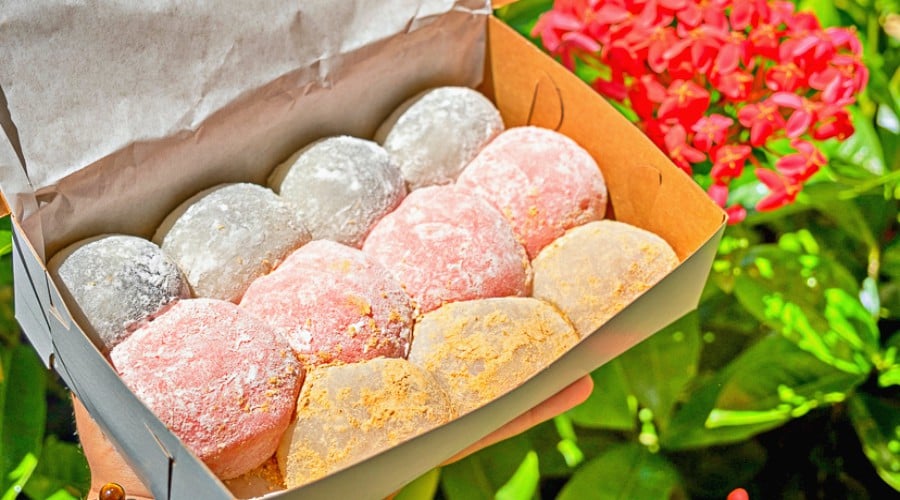 Holding the box, I feel a slight thrill. It's like opening a gift: You're not sure what to expect, and anticipation is running high. I lift the cover and am bedazzled by twin rows of pillowy white and pink mochi and a third row dusted with roasted kinako bean powder, my favorite. A separate box of pink and white chichi dango is similarly thrilling, the latter showcasing Fujiya's new haupia flavor.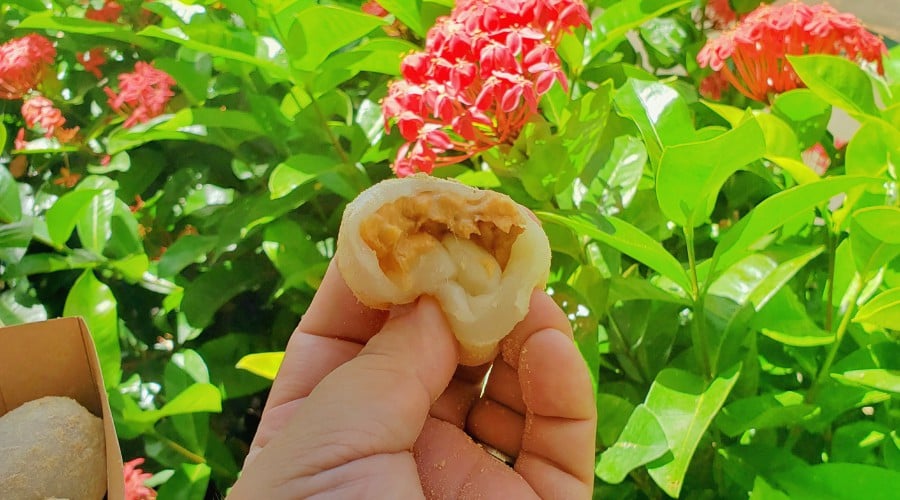 I eat the kinako mochi first and discover it is filled with crunchy peanut butter. As I chew, I am struck by the balance of flavor between mochi and filling. The mochi I usually buy around Honolulu lets the fillings take centerstage when it comes to flavor, but here the stage is shared equally with the sweet, ricey flavors of the yielding yet chewy mochi.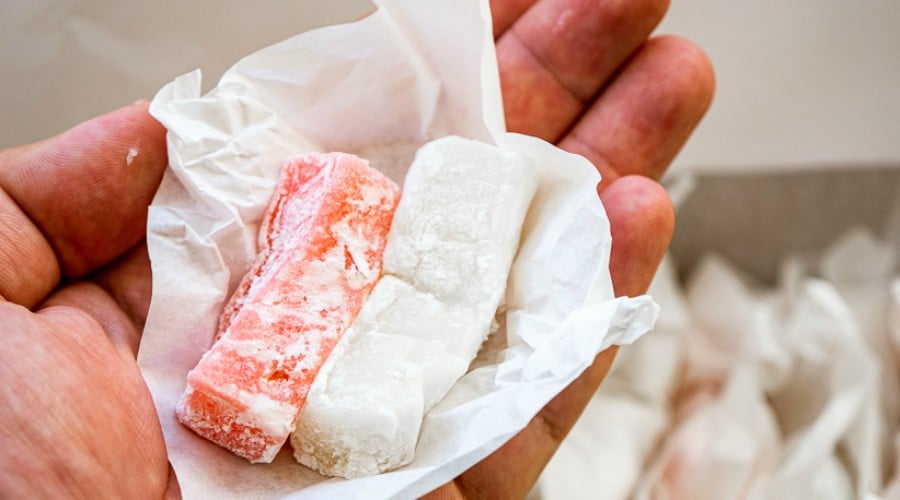 I find the same to be true with the rest of the mochi. With the haupia chichi dango, I expect strong coconut flavors but instead get a disciplined, harmonious balance.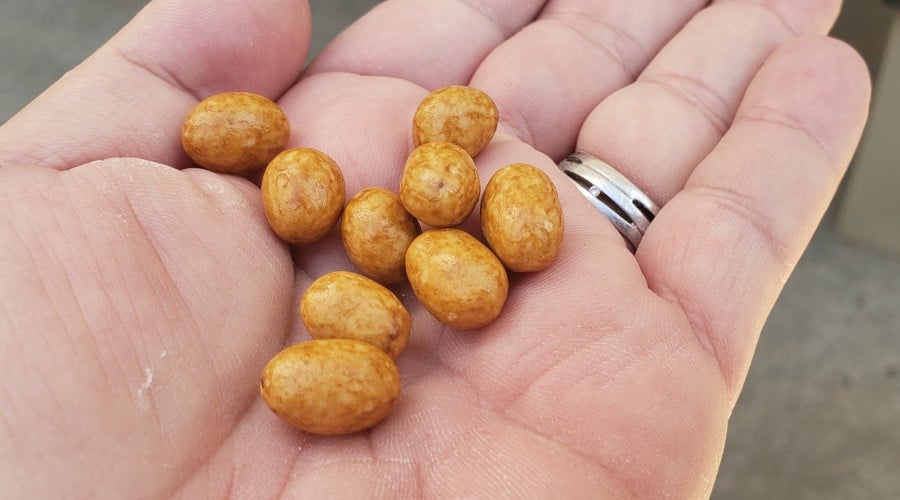 Not to be overlooked are the snacks from Japan. The curry version is not here yet, so I try the shoyu iso peanuts and a package of fried nori. The crisp lightness and flavor balance of both delight my palate and make me crave a beer with this 10:30 a.m. tasting.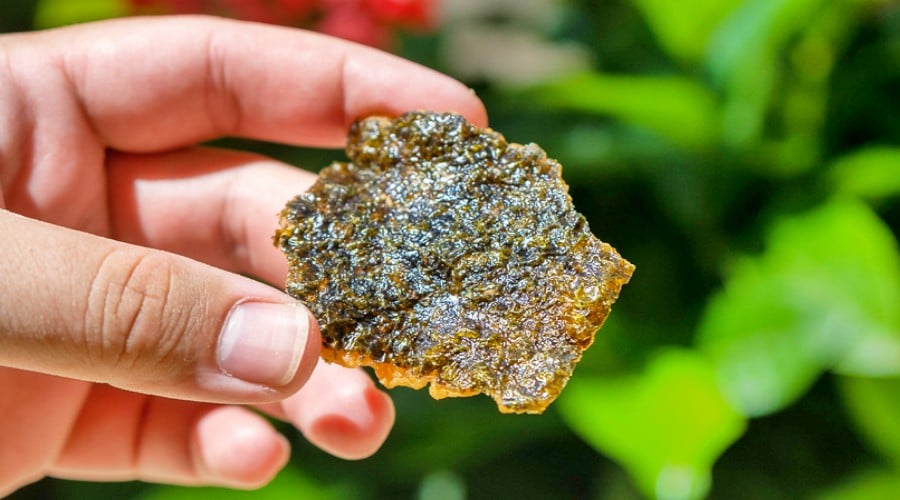 Overall, I am very happy with my purchases. Not only does Fujiya scratch that itch of nostalgia, it is exciting to discover a delicate and mindful craftsmanship in each pillowy morsel.
As of this writing, you can walk in to purchase mochi, but Fujiya Hawaii is still in soft-opening mode and may not have every flavor that is advertised on their menu. Pre-orders are strongly recommended. I am told they expect to be fully stocked by the time of their grand opening sometime in mid-October.
930 Hauoli St.
McCully
845-2921
Mon-Sat 10 a.m.-5 p.m.
@fujiyahawaii
fujiyahawaii.com