Ready for Luxe? Little Joe's Steakhouse Has a Surf and Turf Special
You can get filet mignon and a lobster tail for $45 every Wednesday through Friday.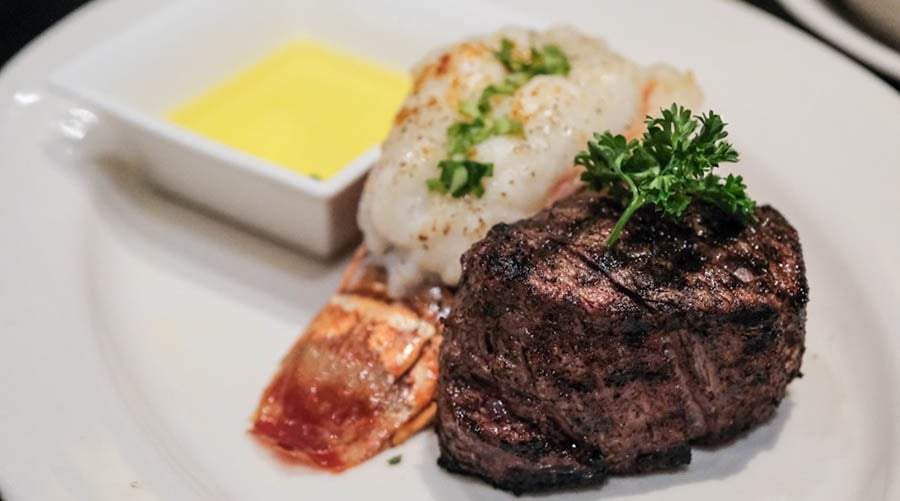 Dining deals are popping up everywhere. Little Joe's Steakhouse invited us to check out its new $45 surf and turf special: an entree tbat pairs 8 ounces of filet mignon and a lobster tail, available Wednesday to Friday. The price is right — an 8-oz. filet mignon ordered a la carte costs $31.95, and twin lobster tails are usually $38.95. And it goes without saying that at this point, we are ready for some luxe.
---
SEE ALSO: First Look, Take Two: Little Joe's Steakhouse in Honolulu Reopens With an Affordable 3-Course Steak Dinner
---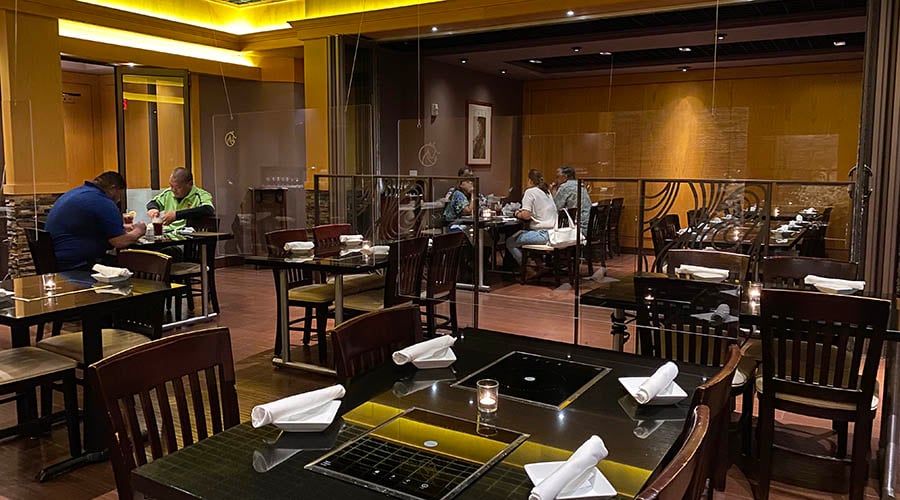 The last time we dined at Little Joe's Steakhouse was during its soft opening in March, and there are notable changes to the interior. Besides tables being spaced apart, there are plexiglass dividers between them; private dining rooms offer even more space and privacy. Everyone is asked to sanitize their hands when they come in.
---
SEE ALSO: Aloha Steak House: A New Casual Steakhouse in Waikīkī
---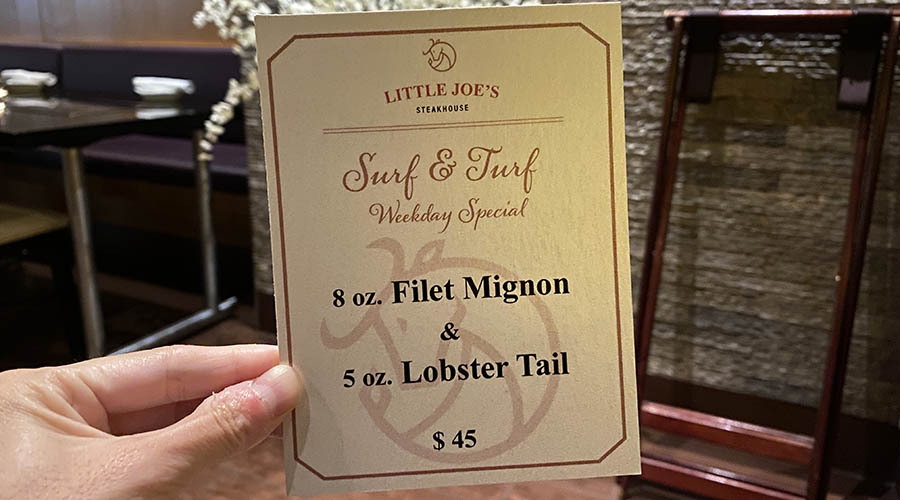 The special is pretty straightforward, and the filet mignon is cooked to your liking. We order ours medium.
The lobster is sweet and cooked perfectly with no hint of rubberiness; it comes with clarified butter for dipping. The steak is a little tough, its slightly charred exterior seasoned with a house rub of garlic powder, onion, salt and black pepper. I love the strong garlic and pepper flavors.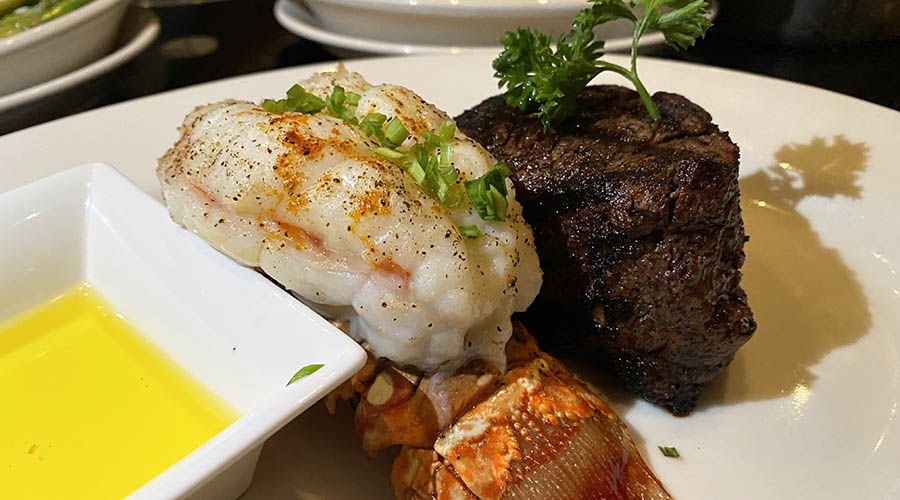 Sides are a la carte and range from mashed potatoes, creamed corn and grilled asparagus to onion rings, sauteed mushrooms and bacon mac and cheese. The last two are my faves.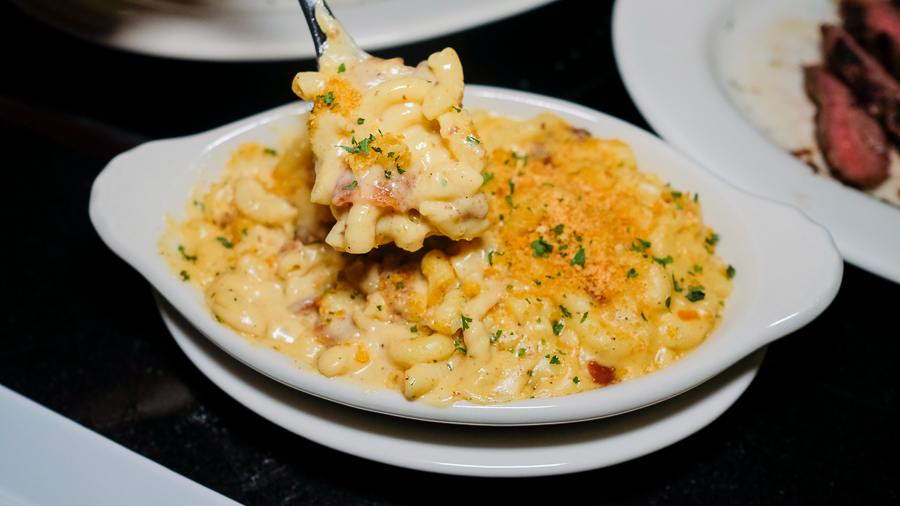 Portions are filling, so remember to box any leftovers to go so you can save room for desserts from sister restaurant Liliha Bakery (read: chantilly cake!), which is right next door.
---
SEE ALSO: Father's Day 2021: The Best Steak Restaurants (and Places to Get a Steak Dinner) on O'ahu
---
You can make dinner reservations online or call (808) 524-0088.
580 N. Nimitz Hwy., (808) 524-0088