Heiho House to bring gastropub-style izakaya to Kaimuki
Downtown's Square Barrels is expanding with a different concept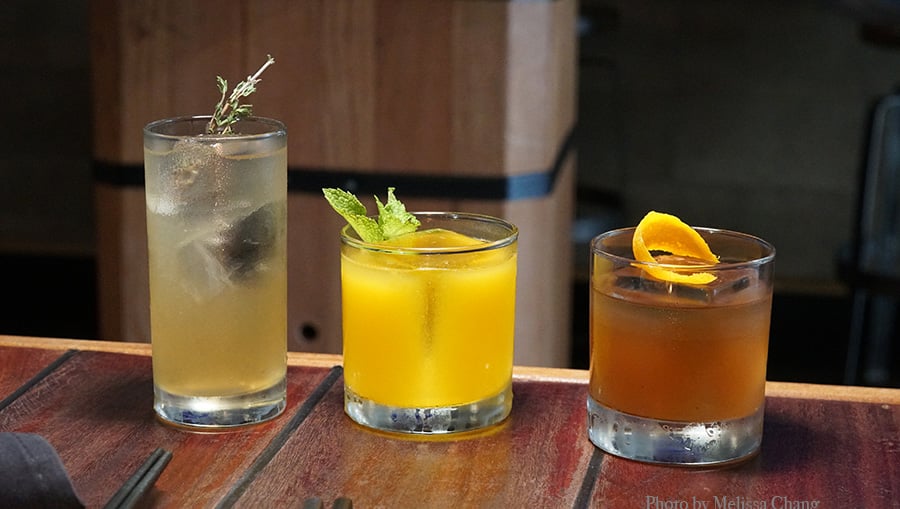 It takes a lot of guts to open a new concept restaurant in Hawaii, and in a pandemic, to boot. But sometime in August, restaurateurs Thomas Ray and Hideo Simon plan to open Heiho House, a gastropub-style izakaya with a creative approach to food and cocktails in the former Ichiriki Kaimuki space on 11th Avenue.
Ray has been holding tasting menu pop-ups in his Square Barrels restaurant downtown to serve as research and development as well as a preview. i'm going to show you some food and drinks, but keep in mind that none of these will be on the menu when Heiho House opens — they were meant to be a preview in concept only.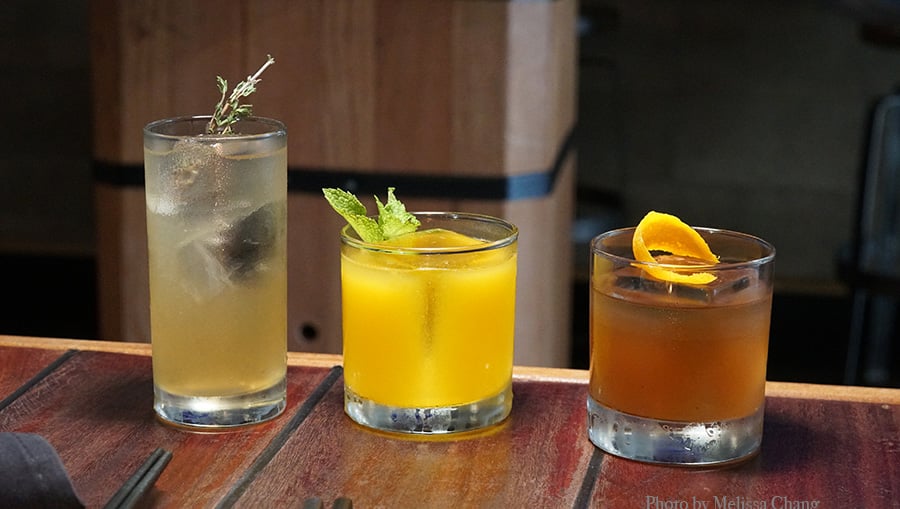 I first met Heiho House's executive chef, Aaron Lopez, when he was at Pai Honolulu, and got to know his style when he started his ice cream company, Mid Late Summer. He would make unusual ice creams and sorbets for the weekend Farm Lover's Markets, but the flavors would completely change every week (sometimes every day). Like a real arteest, Lopez did this in the name of creativity. I asked, "What if the public realy likes a particular flavor? Will you make more of it?" Lopez said that once it's gone, it's gone.
That's how the menu will be with Heiho House. Thankfully, Lopez won't be changing the menu every day — more like every eight weeks to showcase hyperseasonal ingredients from local farms. So if you like something, at least you have a window of time to come back. Same goes for the bar menu, as beverage director Joe Arakawa — also from Pai Honolulu — will change his cocktail offerings at the same time.
Also, while the pop-ups have featured tasting menus, Heiho House's dishes will be a la carte, ranging from $8 to $35. There will be an omakase menu at the bar, where drink pairings (not always alcoholic) will have a themed relationship to each dish.
Why an izakaya, though? Turns out Simon's mom owned an izakaya in Okinawa, and he wanted to pay homage to her. Heiho House is a labor of love on many levels for him, as Simon has crafted things including the lanterns and chairs by hand. And what about that name? Heiho means square in Japanese, thus connecting his Japanese background to his current work with Square Barrels. And it's going to be a family affair, with Cynthia Ray (Thomas' wife), who's put a lot of sweat equity into the new project, managing the restaurant.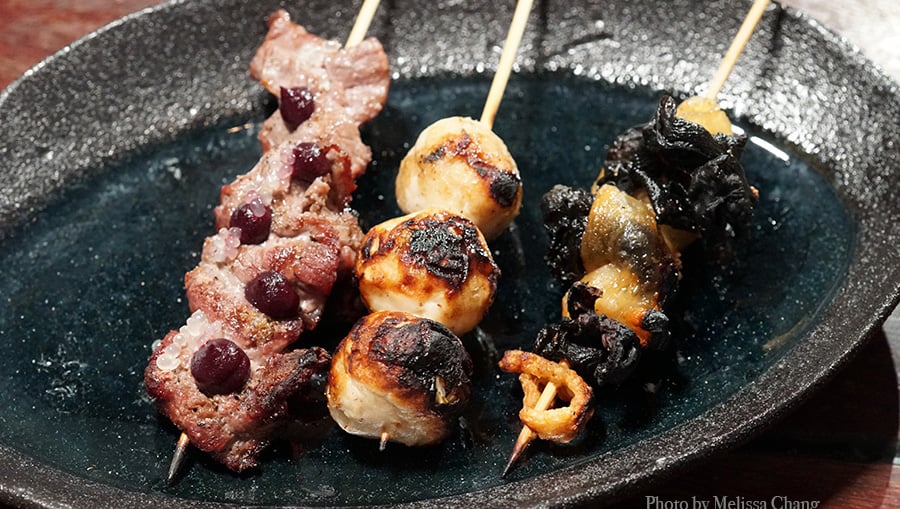 Not your usual yakitori, from left: Lopez squeezed finger lime on marinated beef to brighten the flavor, kampachi balls wiith crysanthemum and Szechuan peppercorn, and chicken skin with wood ear mushroom.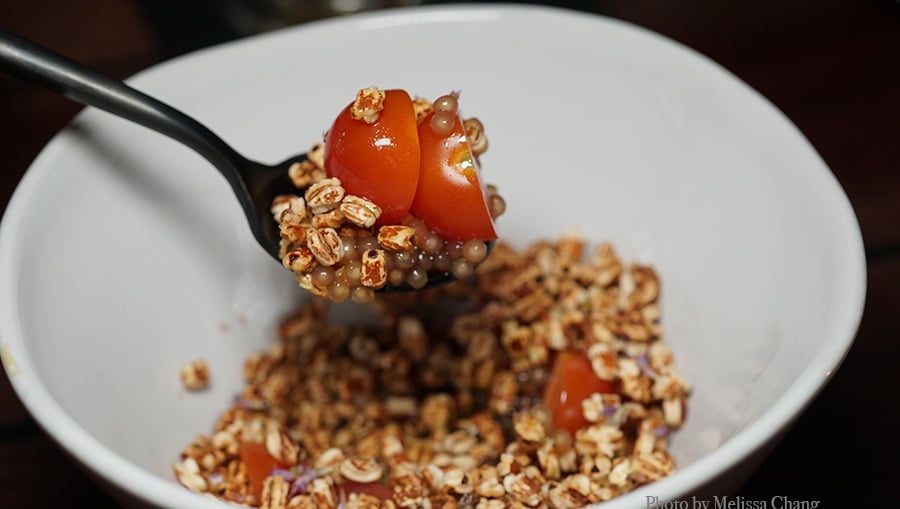 Nakachoko is usually a light, acidic soup often used as a palate cleanser. Here, Lopez used heirloom tomatoes, Korean mint, barley and four kinds of vinegars. While it sounds odd, the flavors were actually quite good — light and harmonious.
Agemono means deep-fried food, so naturally Lopez made chicken katsu. You can't go wrong with that, but we noted that the katsu sauce, made with dates, was pretty addicting. It was so good that the chicken became the excuse for wiping up every bit of sauce.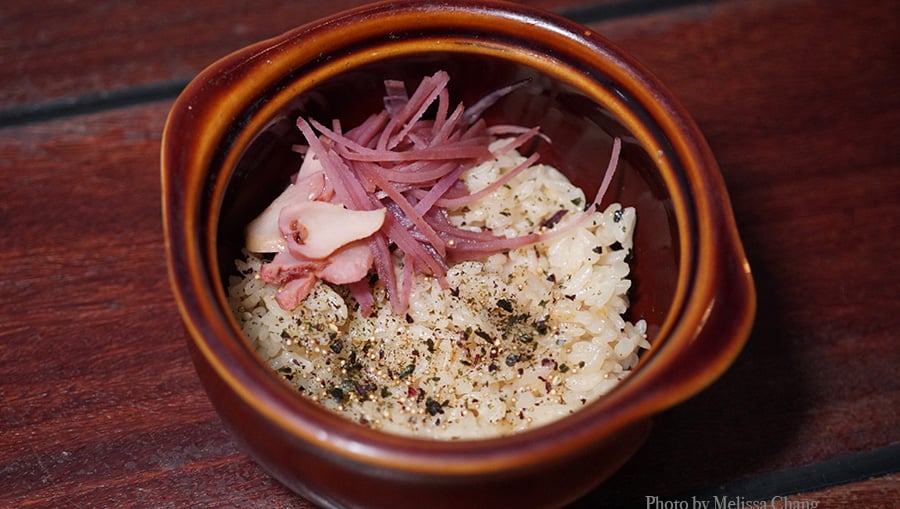 The katsu dish came with Hokkaido rice, considered some of the best in Japan. Instead of making ochazuke, Lopez sprinkled genmaicha to give it a tea essence.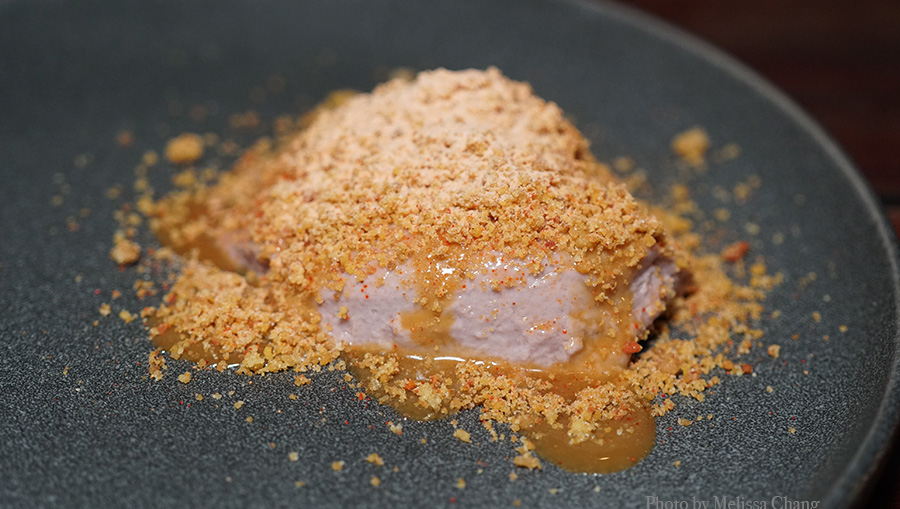 The dessert was very reflective of Lopez' ice cream expressions these past few months. He made a tofu pudding with plum, plum sauce and plum powder — think ume on ume on ume, but in different forms for layers of flavor and texture. This was definitely a favorite, and although we could have eaten a double portion of it, maybe this size was perfect because it left me wanting more.
But there is no more. I guess I could write a haiku about the desire of the moment being fulfilled and then disappearing forever, but I'll save it for next month after the restaurant is open and I've had a couple of Arakawa's new cocktails.
Heiho House
1127 11th Ave.
Kaimuki
Opening August 2020