Chicken is the star at Pearlridge's new tonkatsu curry joint
Koromo's chicken katsu is totally worth clucking about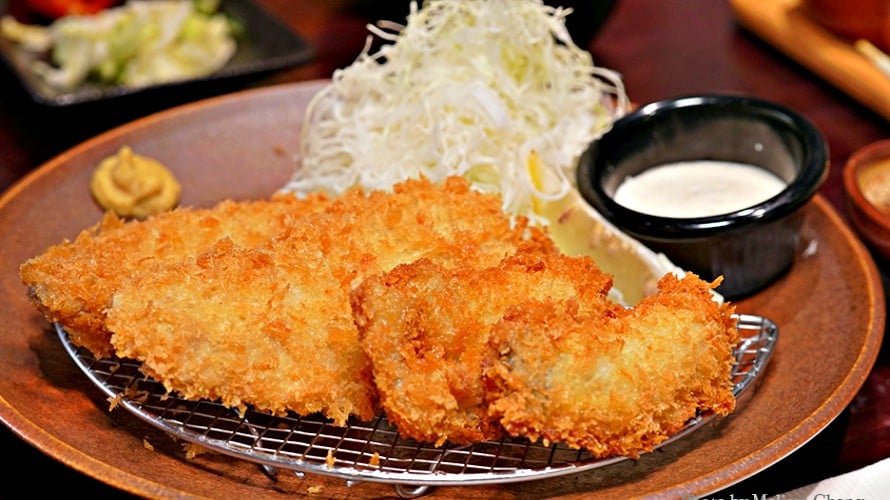 Monday morning, I receive a text that a new katsu restaurant, Koromo, opened at Pearlridge Center and that their chicken katsu may be worth investigating. Being a fried food maniac, I make quick plans with fellow Frolicker Thomas Obungen to visit during their first lunch service on Wednesday.
Taking over the space previously occupied by Agu Ramen Bistro in Wai Makai, formerly known as Downtown or Phase Two depending on your generation, Koromo offers pork, chicken, oysters and shrimp fried up Japanese katsu style. Smaller portioned lunch specials range from $9.50 to $12.50 while full-size entrees available all-day are $14 to $22.50.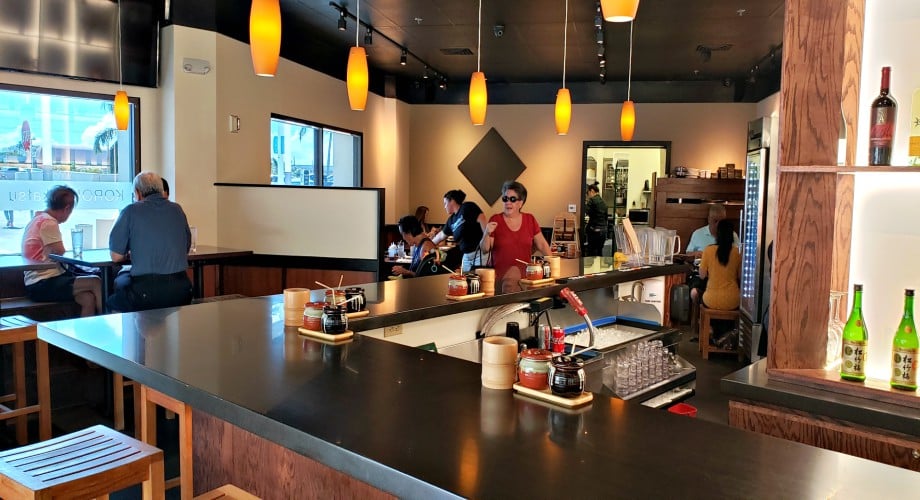 Overall, the entire experience is what you would expect to find at an authentic katsu restaurant from the mortar and pestle of sesame seeds to grind for your dipping sauce to the unlimited refills of impossibly fluffy shredded cabbage with sesame or ginger dressing, and of course deliciously crunchy katsu. Koromo uses housemade fresh panko for its breading, resulting in a very delicate texture.
See also: Something crispy: Tonkatsu Tamafuji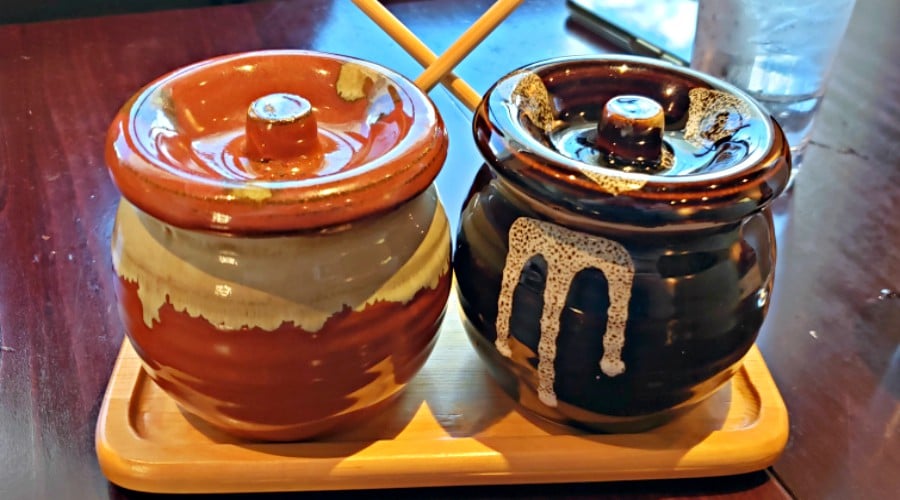 At each table you will find two pots of tonkatsu sauce. The red contains a sweet sauce and the dark pot has a spicier variant.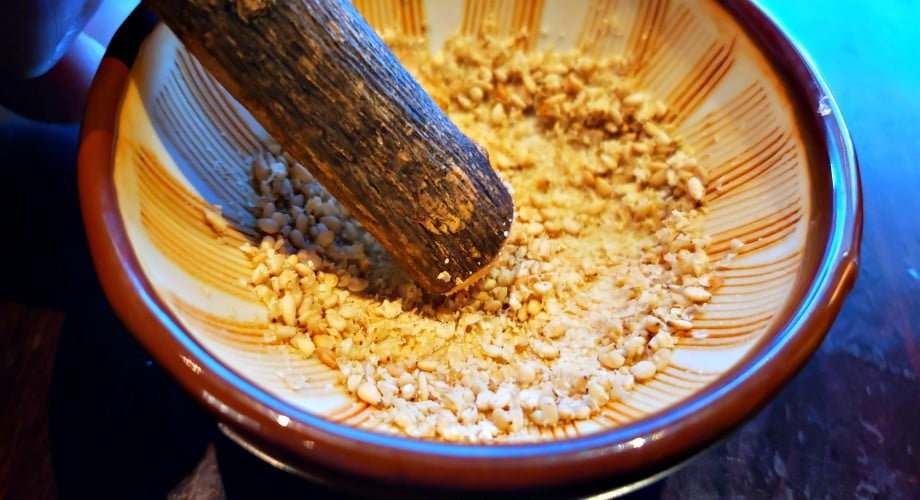 As one would expect from any katsu restaurant, the menu focuses on pork cutlet or tonkatsu and moves to chicken, seafood, curries and sides. At Koromo, they use premium Duroc pork. Thomas and I order two lunch specials and sides of tiger shrimp ($4.25) and oyster fry ($3.25). When the food arrives, everything looks fantastic and plentiful for reduced-price lunch portions.
Having ordered the pork filet and chicken katsu mix ($12.50), I am surprised at how thin the tonkatsu tenderloin is compared to the more robust chicken thigh. Averaging about half an inch thick, it's cooked precisely to maximize juiciness and texture but is overwhelmed by the panko breading. It's just too thin to evoke the porkiness you might expect from proper tonkatsu.
See also: Best chicken katsu: Our Top 5
Not wanting to waste food, I quickly finish the pork so I can focus my attention on the obvious highlight on the plate, the chicken katsu.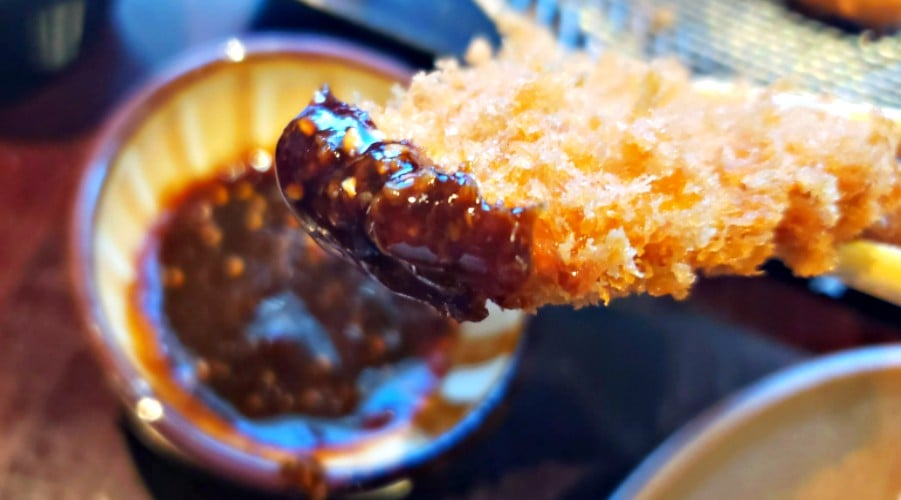 Using locally sourced chicken, the thighs are light, crunchy and incredibly juicy, the result of a focused cook and good product sourcing.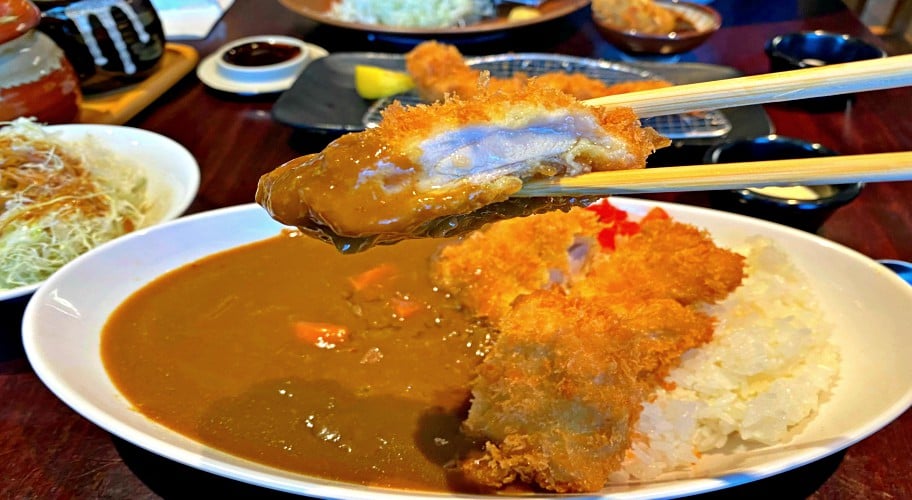 I find it unusual that both katsus are served as large, uncut pieces in the teishoku set but sliced for the curry. It's a little difficult to dip the large chicken thigh into my small dish of sauce. I can only assume that cutting it prior to serving might compromise the chicken's overall juiciness, which makes it the winner on the menu.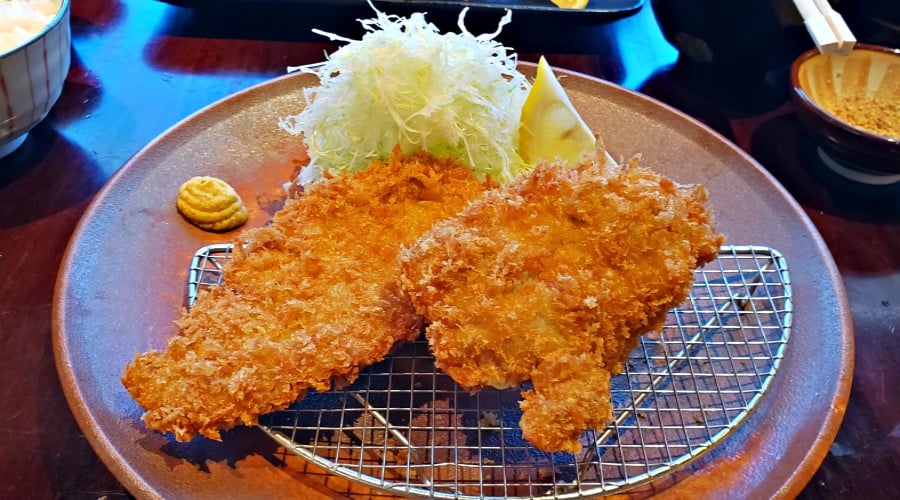 The chicken katsu alone makes Koromo worthy of a visit if you're in the area. With lunch starting at $9.50 for the one-piece chicken katsu curry, it should be on your radar. Overall, Koromo's katsu is a great deal and a superior option to the ubiquitous food court offerings.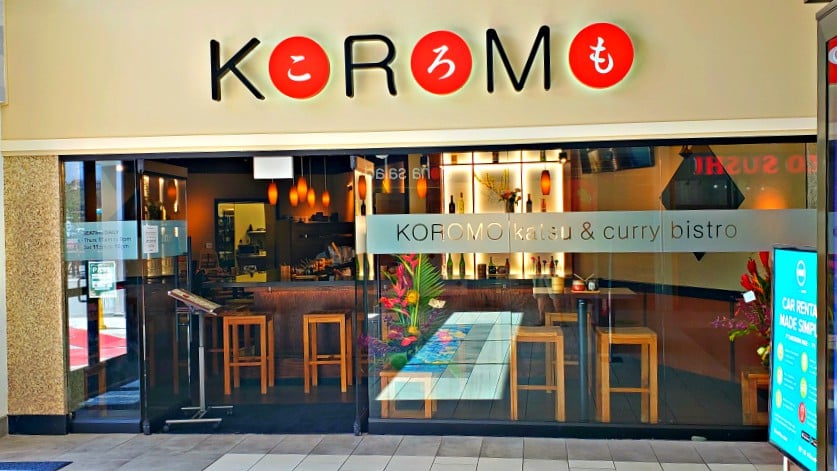 Koromo Katsu and Curry Bistro
Pearlridge Center
Wai Makai
98-1005 Moanalua Road
468-1919
Daily 11 a.m. to 9 p.m. starting Feb. 17
**Closed from 3 p.m. to 4 p.m. daily this week only