Gourmet fusion food truck opens on Maui
Ahi reubens, crispy chicken bento and haute desserts from a truck in Kihei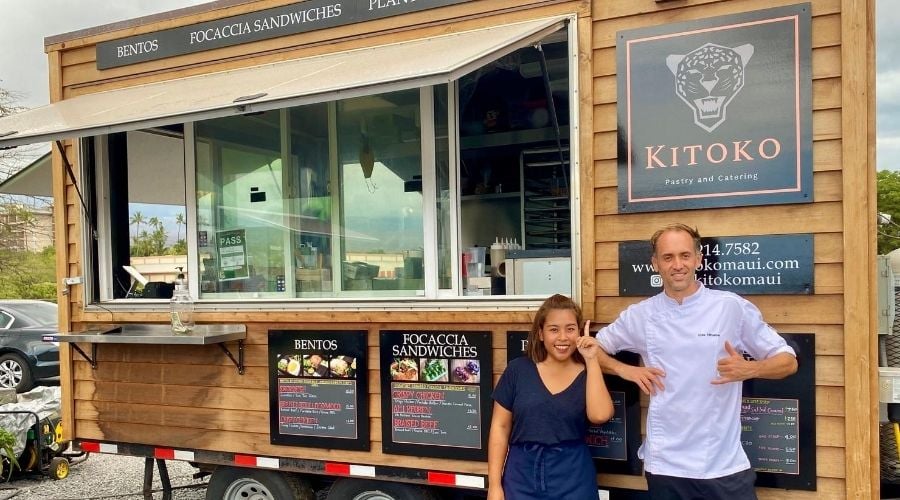 It's tough enough to start your own business, but during a pandemic? For Cole Hinueber, furloughed from his job as executive pastry chef at Spago Maui, the timing proved just right. After years of dreaming of opening his own bakery, Hinueber launched Kitoko, a new Japanese fusion food truck in Kihei that has Maui foodies buzzing.
Ahi pastrami with kim chee, crispy chicken bentos, banana bread with salted caramel: Kitoko's menu features familiar Japanese and local fare, only reimagined. With his friend Alice Nualnart Nualyong, another pastry chef at Spago, as co-chef and business partner, desserts are way beyond what you'd expect from a food truck. Each dish is balanced and artfully prepared. Ingredients are sourced as local and organic as possible.
"I want to make beautiful food and to make people happy," says Hinueber, who has cooked and made desserts in Australia, Wisconsin and 10 years in France. "This was more realistic and affordable than a bakery, and this was the time to do it. I had my business plan and was already making bread, like seaweed focaccia, for example, that could easily be used for sandwiches."
The name Kitoko is personal. It means beautiful in Congo, where Hinueber's fiancé is from, and drives the intention of the menu.
Keep scrolling for highlights, and make sure to leave room for dessert!
See also: Does 'lechon sushi burrito' speak to your soul? Head to Maui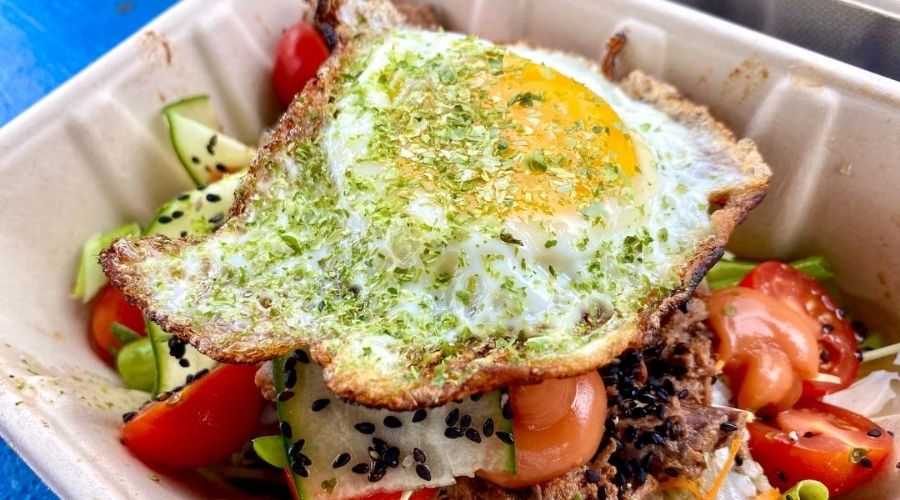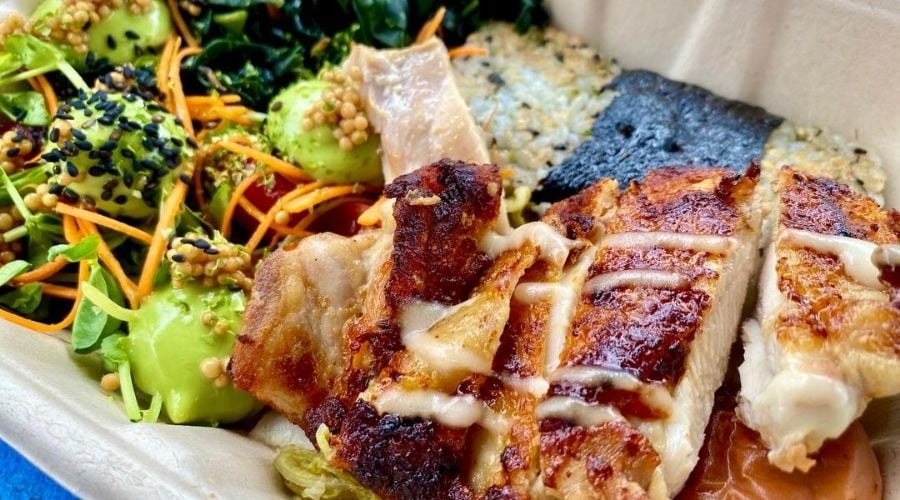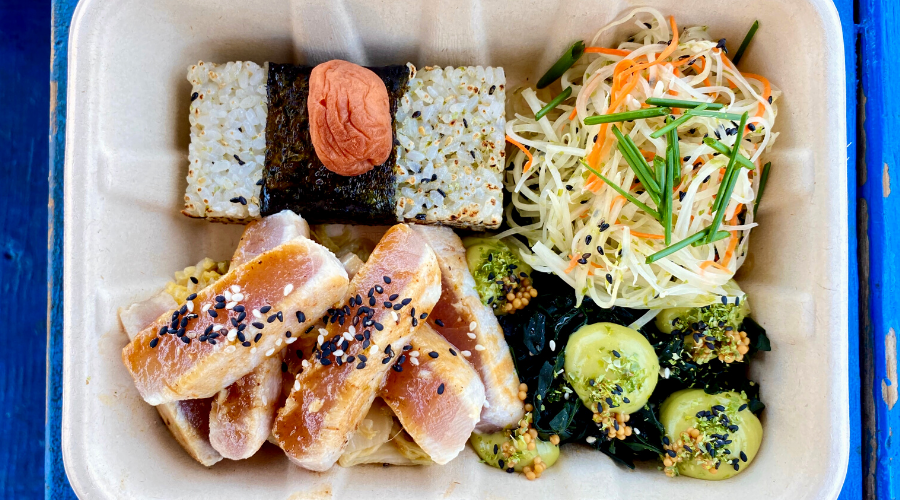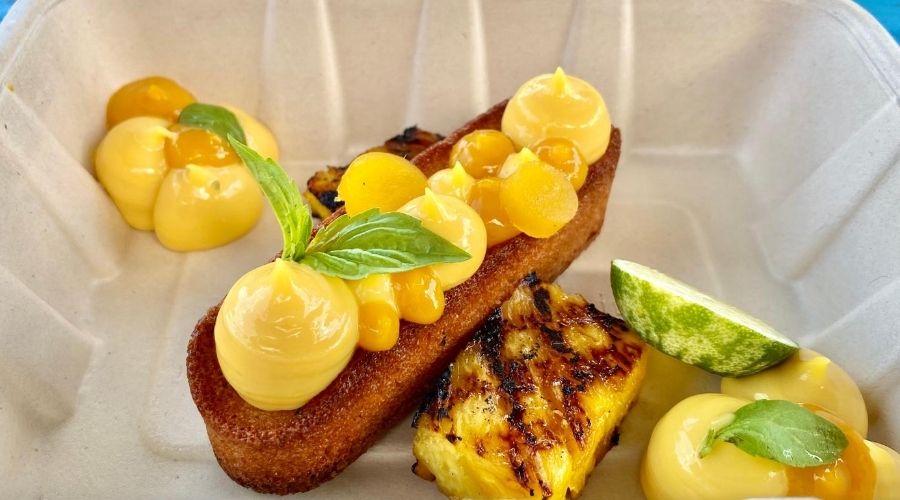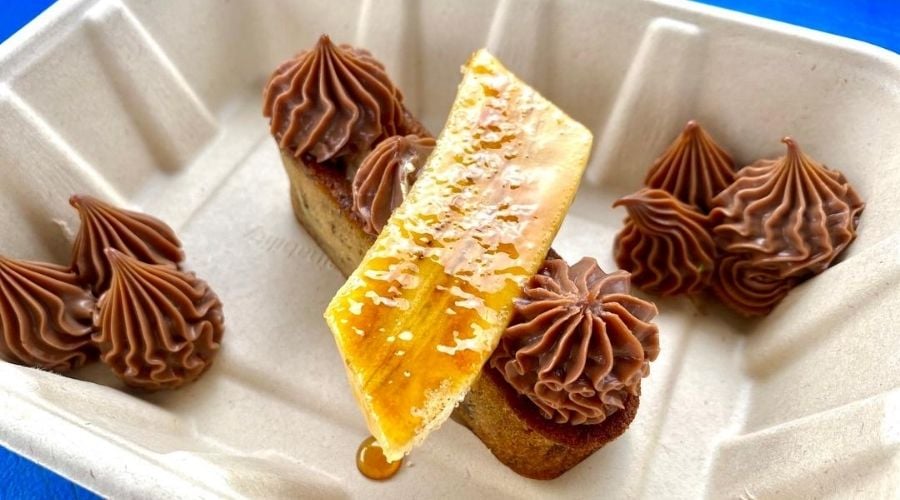 Look for ceviche and poke to be added to the menu soon. Just another reason to visit this surprising new hidden gem.
See also: These Maui restaurants are open for dine-in and takeout
Kitoko Maui
1 Piikea Ave.
Kihei
Open daily except Sunday, 11:30 a.m.-7 p.m. or until sold out
808-214-7582
Instagram @kitokomaui