Conversations is the sweetest new cafe in Liliha
Lunch, acai bowls, coffee drinks — and Totoro Tuesdays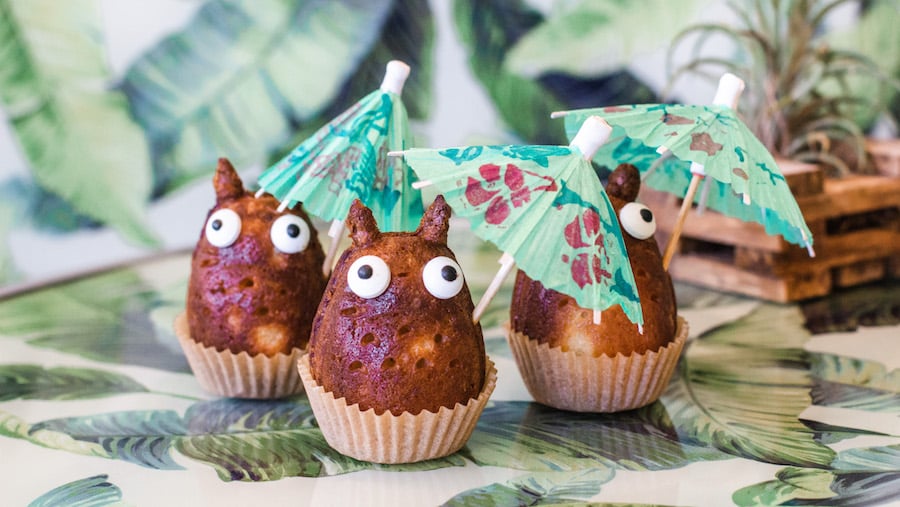 If you say the words matcha, ube or pa'i'ai, Kris will be there in a heartbeat — especially if there's a new food spot involved. When she's not eating, you can find her hiking, traveling, doodling or playing with any and all dogs. Follow her food adventures @kanakattackks.  
Tucked away in plain sight on Liliha Street, Conversations is a delightful little café that opened its doors in June. Amidst everything that is going on right now, this charming eatery with its Totoro mochi waffles, Mr. Unagi salad and stuffed "monster claw" croissants is like a spot of sunshine.
Walking in the door feels like visiting your neighbor or auntie's house. The owners — Irene, Robyn and Wendy — call themselves "the three generations," the staff are friendly and the atmosphere feels homey. They normally have outdoor seating by the planter boxes, which I hope will be able to make a comeback soon.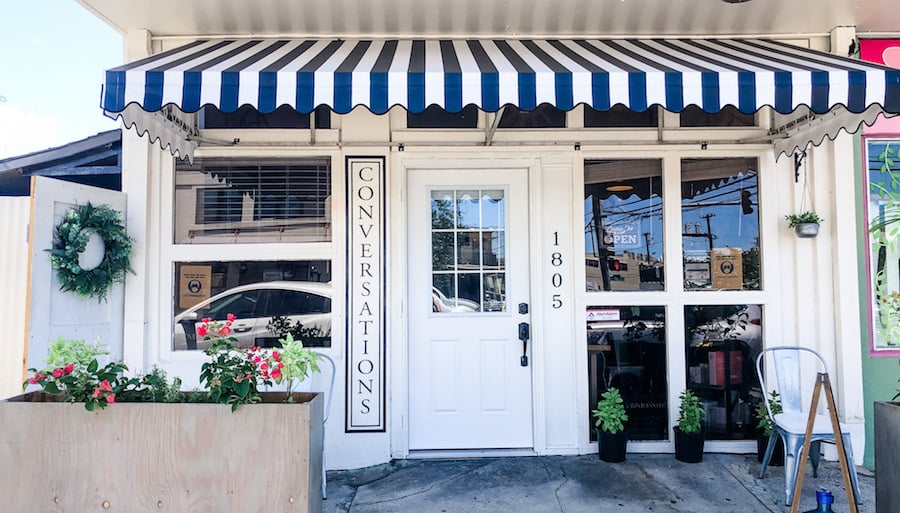 The main treat that caught my eye was the Totoro mochi waffle. I'm a sucker for any cute food, plus I'm a big Studio Ghibli fan. Shaped like everyone's favorite forest spirit, these cute bites are reminiscent of the scene where Totoro first experiences the sound of raindrops on an umbrella. His wide-eyed expression and loveable shape make the mochi waffle almost too cute to eat — almost. Sinking my teeth in, I appreciate that the waffle is crispy on the outside yet soft, bouncy, and chewy on the inside.
See also: Boba lovers can have their cake and eat it too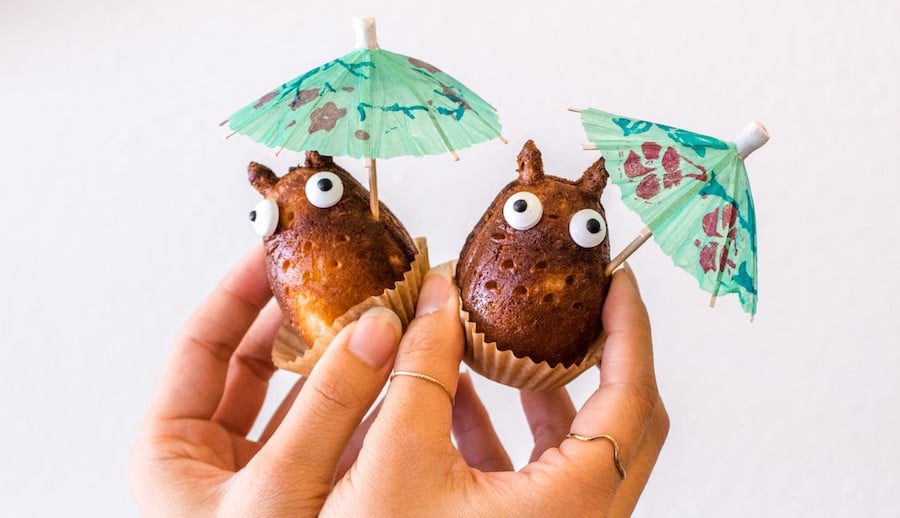 Typically these mochi waffles only make an appearance on Totoro Tuesdays, but there are plenty of other treats on the menu. There are smoothies and acai power bowls, fudge brownies and various sandwiches, salads and coffee drinks. Daily specals include things like mandoo and kimbap sushi roll plates and chicken pasta salad. A drink called Golden Moon Milk piques my interest. It turns out to be vanilla almond milk mixed with turmeric, maca and a sprinkle of cinnamon and topped with pillowy foam. Sipping on this hot drink evokes the feeling of being tucked into bed with a warm glass of milk. I could go for a stronger flavor of turmeric and cinnamon, but I savor this piping hot drink.
See also: Market City's Taiwanese cafe has fluffy soufflé pancakes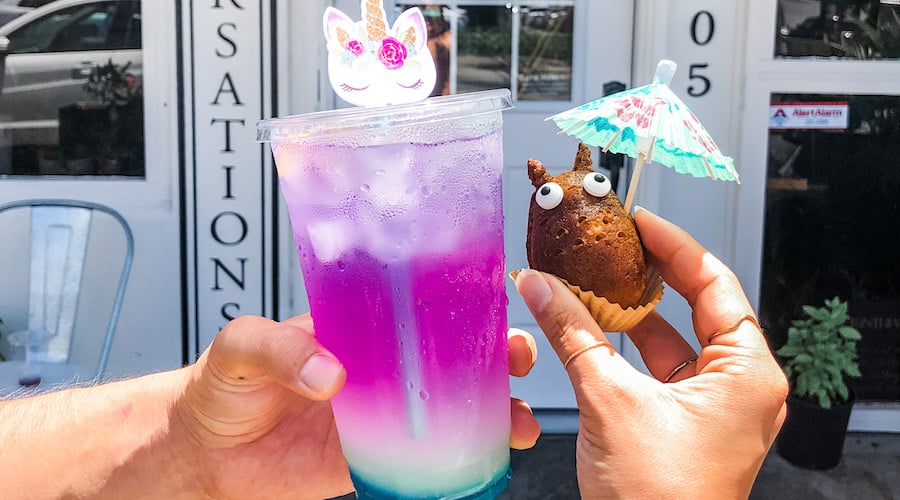 The whimsical Magic Unicorn Lemonade with dazzling shades of purple and blue — and of course, a unicorn straw — is straight out of a fairy tale. Though a tad sweet, it has a nice tartness and a subtle cotton candy flavor. It's certainly a photogenic showstopper that begs for a picture before sipping!
See also: Bobamap: Bubble tea places around town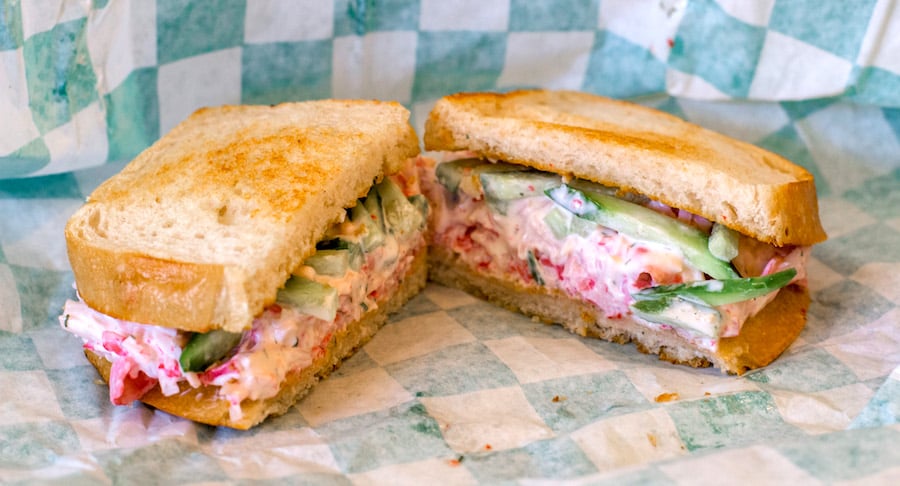 Mrs. Crabbitz is a crab salad sandwich with generous portions of imitation crab nestled between slices of lightly toasted sourdough. The creaminess of the crab salad pairs nicely with the crunch of the fresh cucumber. It is delicious in its simplicity, and quite filling too.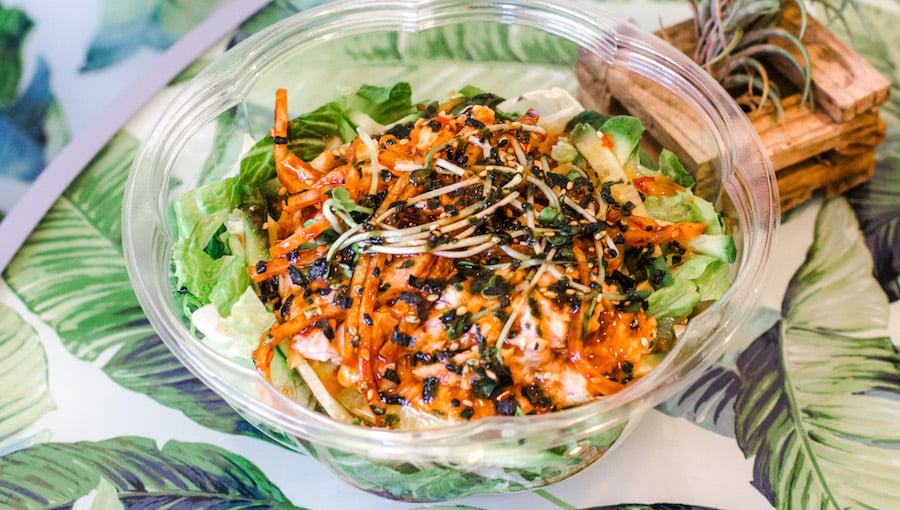 It seems to me that Mrs. Crabbitz should go with Mr. Unagi, so I order the Mr. Unagi Salad as well. Mr. Unagi turns out to be romaine salad topped with spicy tuna, taegu, radish sprouts, cucumbers and furikake, and is drizzled with luscious unagi and sweet chili sauce. The spicy tuna has a pleasant heat and while it may sound like poke, it's made with canned tuna. It makes for a tasty and healthy lunch, meaning I can sink my teeth into the sweets with a little less guilt.
See also: Ono2Guys: Cute new Korean bakery in Kaneohe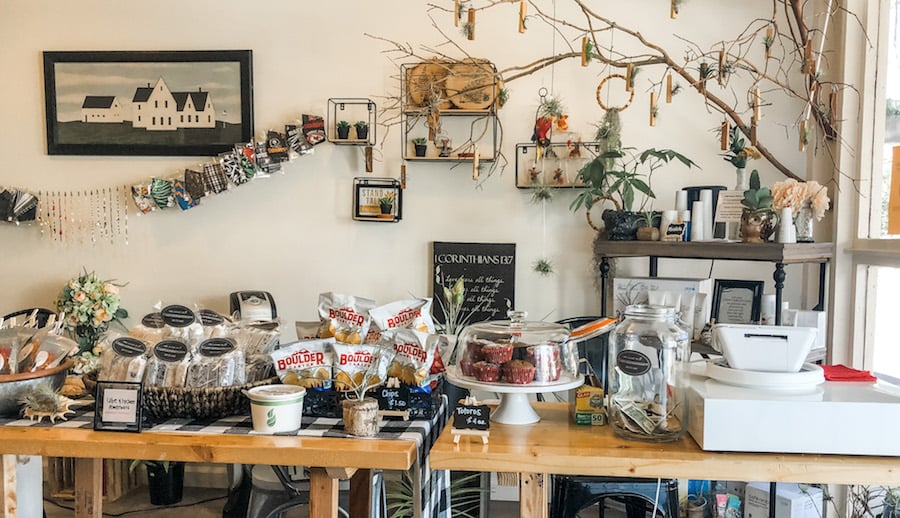 The little café brims with an assortment of air plants, masks, scrunchies, and "mochi monsters." I can't resist a sample bite of their ube power bars, which also come in a lychee variety. The shop also sells fresh-cut flowers and single-stem anthuriums from the Big Island.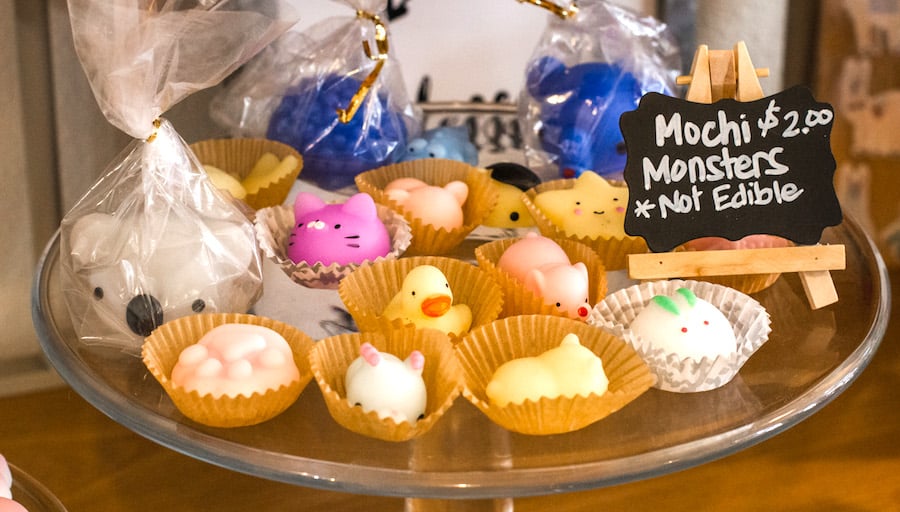 Conversations is a friendly neighborhood spot of unassuming simplicity and whimsical creativity. It's simple to place an order over the phone or online for a quick pickup. Their creative bites and beverages are certainly a conversation-starter!
See also: Ultimate ube roundup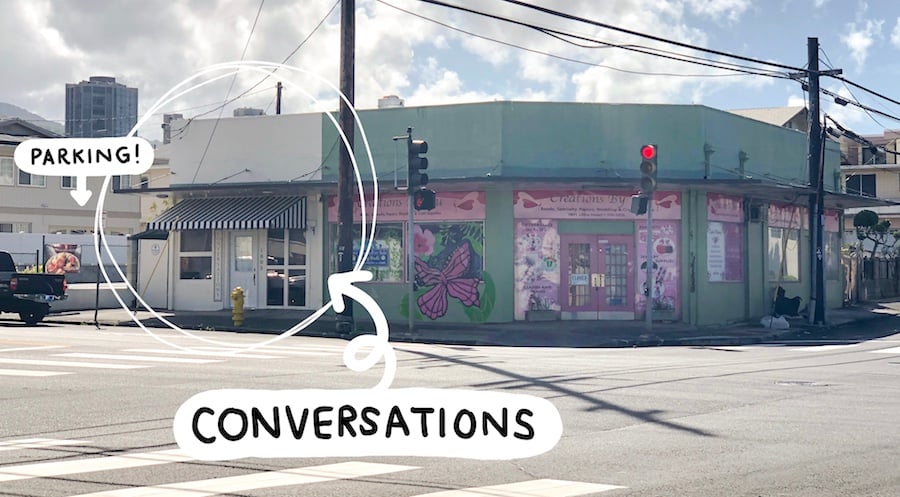 Editor"s note: Conversations announced the return of Totoro Tuesdays in late September 2020. This post, originally published when Totoro mochi waffles were taking a break, has been updated to reflect the new development.
1805 Liliha St.
Liliha
551-6645
Mon–Fri 9 a.m.–6 p.m.
Saturday 10am – 3pm
Sunday closed
@conversations.hi