Leading Wāhine: No'u Revilla Recasts the Contours of Pacific Literature
Revilla, a queer 'Ōiwi poet and educator, continues the tradition of literary excellence by Hawaiian writers.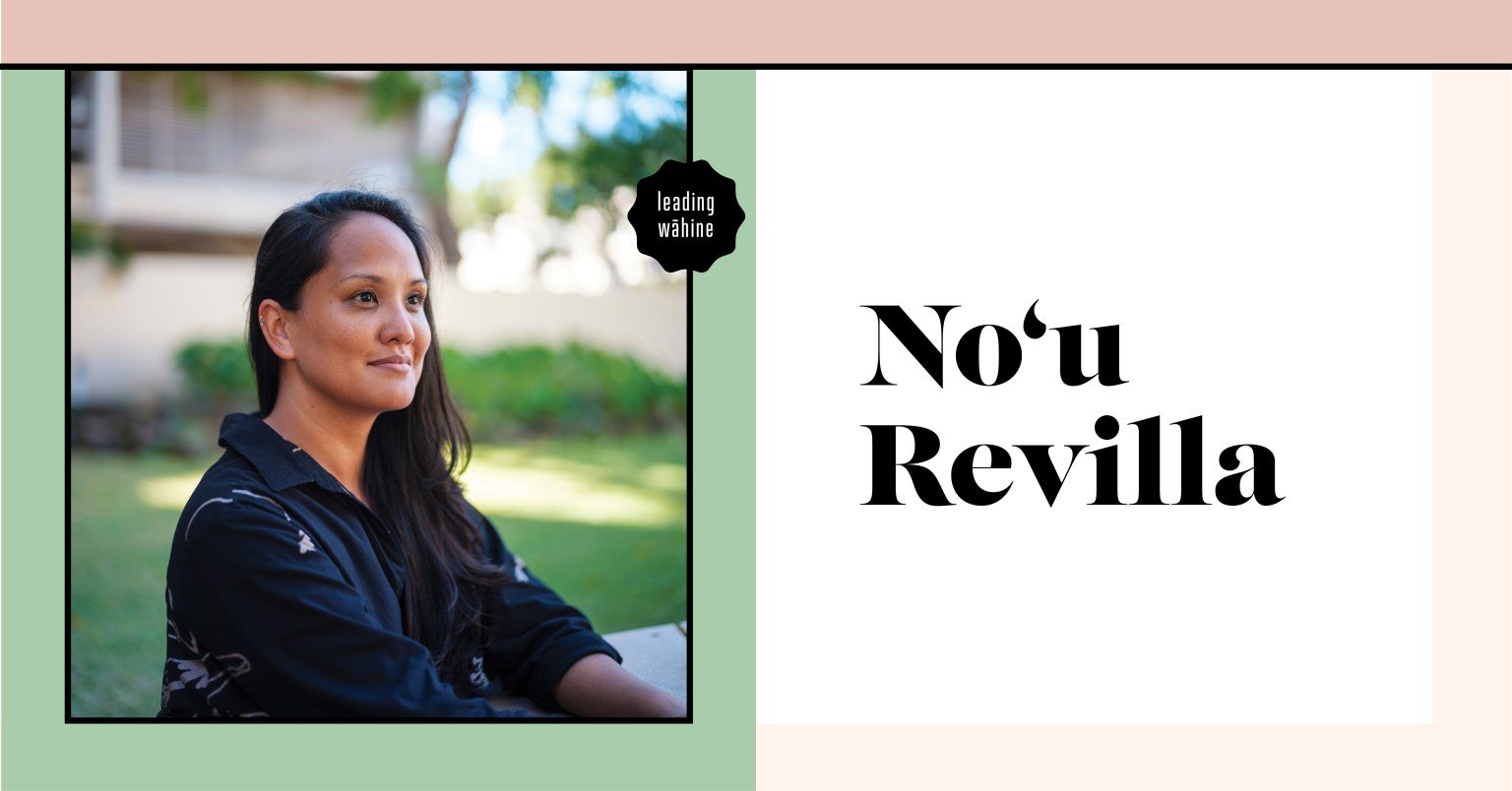 There's no shortage of incredible women in Hawai'i—wāhine who work tirelessly on behalf of others, blaze trails for women and lead by example, even when that means standing up against deeply rooted injustices. Meet 15 who inspire and push Honolulu forward in everything from arts to government and restaurants to sports. Here's No'u Revilla, 35, poet and assistant professor at the University of Hawai'i at Mānoa. 
As a freshman, No'u Revilla was browsing the library stacks at New York University when she happened upon a book by Hawaiian writer Haunani-Kay Trask. She was mesmerized. "I found myself sitting cross-legged on the floor of the library reading From a Native Daughter, and that was that," recalls Revilla. "It was a hō'ailona, a sign, that I needed to come home and that Hawai'i is where I belong."
Revilla enrolled in Trask's class at UH Mānoa and pursued writing. In 2021, she won a National Poetry Series award, becoming the first queer 'Ōiwi (Native Hawaiian) writer to claim the award. Her first full-length collection of poetry, Ask the Brindled – Indigiqueer Poetry from Hawai'i, which explores what aloha means in the face of colonization and sexual violence, will be released in August. "This award is an incredible opportunity to be recognized for my work," says Revilla, an assistant professor of creative writing at UH Mānoa. "But it's just one moment in a long tradition of literary excellence by Hawaiian writers."
SEE ALSO: Check Out The 'Ōlelo Hawai'i (Hawaiian Language) Versions of Harry Potter and Other Literary Classics
Revilla was raised in Waiehu, Maui, in a family that prized imagination. Her father was a rousing storyteller; her mother took her to libraries and let her read for hours. Her mother, she says, often challenged her and her sister to turn "a blank page into a place of wonder." The pair would fill that page with a story by the time she came home from work. For Revilla, writing is a way to activate and honor her heritage. "I want to write books that make other Indigenous women feel seen. I want to help them stand in their bodies, stand on their lands, and stand in their love, knowing they've connected to a long and resilient tradition of love like theirs."
Bryan Kamaoli Kuwada, an assistant professor at Kamakakūokalani Center for Hawaiian Studies, describes Revilla as "a new branch on the vast trunk that is our literature." She has conducted poetry workshops across Hawai'i, in Canada and Papua New Guinea, and presented at the United Nations. Her poems have been adapted for the stage in New Zealand, Hawai'i and New Mexico. In 2019, she co-taught a poetry workshop for the guardians gathered at Maunakea.
"I want to write books that make other Indigenous women feel seen."
For Revilla, poetry is a powerful antidote for the crippling sense of isolation that many students have experienced during the pandemic. "Poetry demands that you slow down, that you recalibrate your attention to something that lasts longer than a TikTok video," she says. It also demands reciprocity, forging a resilient writing community based on trust. "It's the simplest thing to be able to connect with another person through our stories and to show up for each other and to say, 'I hear you, I see you, I believe you.'"
SEE ALSO: Spring Fashion Feature: Proud Hawaiian Model Mahina Florence Inspires Murals
Revilla continues to write and teach, and to honor her own sources of inspiration. In her home, she keeps a framed black-and-white photo of Trask on the wall. "When I got the news that I won the National Poetry Series," Revilla recalls, "I looked up at her and said, 'This is
for you.'"