How Well Do You Know L&L? Meet the Woman Running the Global Chain
Her family has built a successful restaurant franchise business, one plate lunch at a time.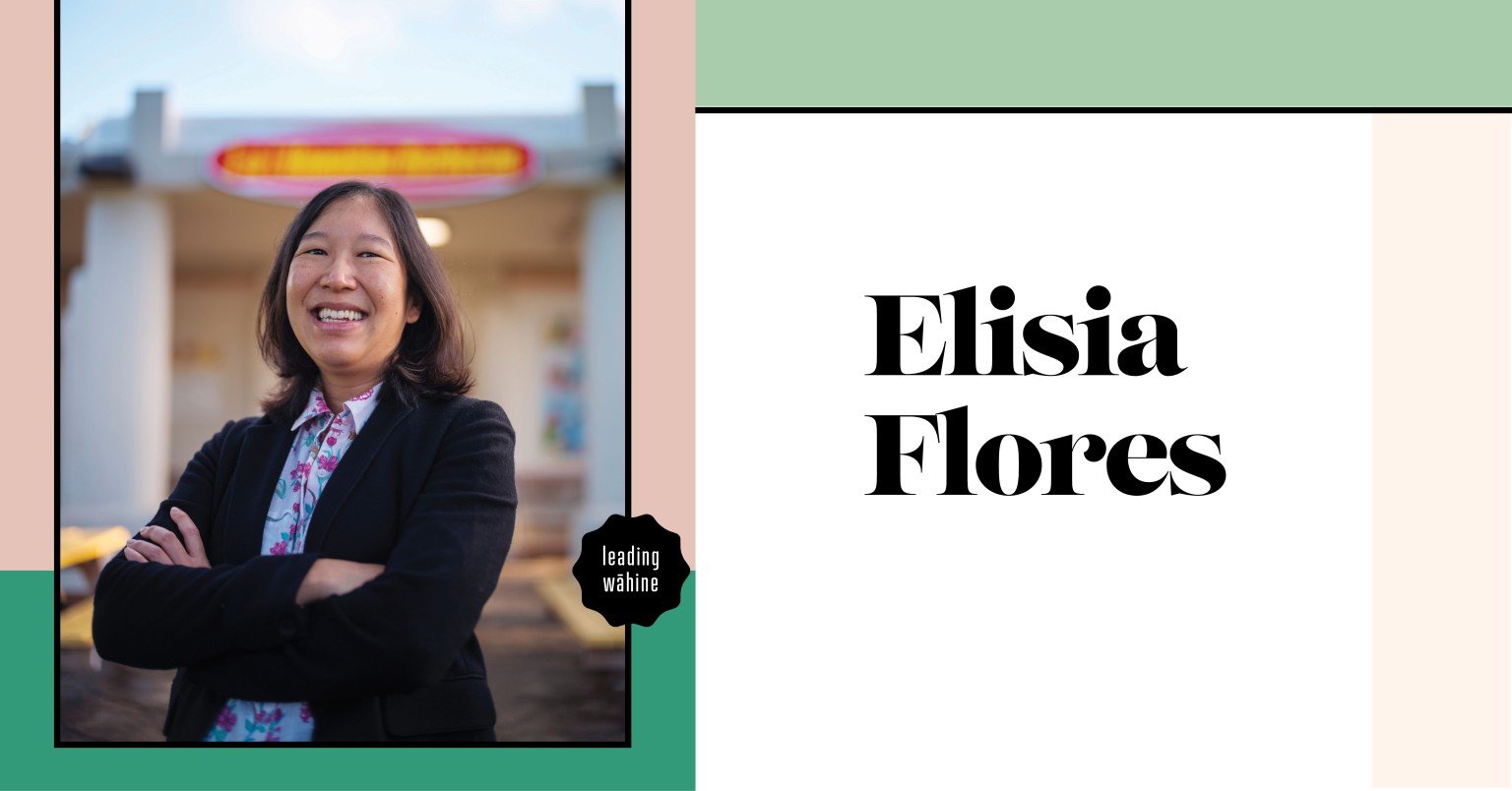 There's no shortage of incredible women in Hawai'i—wāhine who work tirelessly on behalf of others, blaze trails for women and lead by example, even when that means standing up against deeply rooted injustices. Meet 15 who inspire and push Honolulu forward in everything from arts to government and restaurants to sports. Here's Elisia Flores, 37, CEO, L&L Hawaiian Barbecue.
"I always viewed it as an older sibling," says Elisia Flores. After all, L&L was around in her family before she was born. It was founded in 1952 and purchased in 1976 by her dad, Eddie Flores Jr., and Johnson Kam. "My parents put love and energy and money into it, just like they did with me and my sister." Her first job was as an L&L cashier, "and I was bad at it," Flores says with a laugh. "I was slow and bad at the math." Her skills clearly improved, as she went on to receive a bachelor's degree in finance from the University of Southern California and an executive MBA from the University of California, Los Angeles, and worked at General Electric as a senior finance manager. Today Flores is CEO of L&L Hawaiian Barbecue, a 70-year-old business that has grown to more than 200 restaurants across the U.S. with a few international locations. By the end of 2022, 15 more will have been added.
"I love the history of the plate lunch," says Flores. "It really captures some of the special things about Hawai'i—the different cultures, hard work, humility and huge portions." Her father immigrated to the U.S. from Hong Kong and her mother, who had been adopted by a family in Rhode Island, moved to Hawai'i after high school. "They both created their life here. America is a land of opportunity for many, and for them, that start was in Hawai'i. We feel grateful to be here and part of the community. It's important for us to give back," she says. For her, that includes extensive community and volunteer work, including serving on the boards of directors for Hawaiian Electric Industries, American Savings Bank, Hawai'i Pacific Health, Diamond Head Theatre, the Family Business Center of Hawai'i, the Culinary Arts Program at Kapi'olani Community College, the Hawai'i Restaurant Association and the Hawaiian Humane Society. "Building women leaders—we do a much better job of that in Hawai'i than in other places, in my experience. Having a hui, having a mentor," are key, she says. "And the more examples we have of women succeeding, the more motivating it is for others, because they see that success and know what resources are out there."
"The more examples we have of women succeeding, the more motivating it is for others because they see that success and know what resources are out there."
Flores sees potential for L&L to expand even more. "The consumer pool is different; there is such an appreciation of food and culture." And, she says, L&L is not a typical franchise: "You go to two McDonald's and they are the same. You go to L&L and you hope they are similar but we welcome franchisees doing their own entrepreneurship. They want to be part of the business, not part of 5,000 pages of rules."
Flores' life is expanding on the personal side, too. She and wife Megan have been married for four years and are expecting their first child in April. "We are trying to get ready, banking those sleep hours," she says. Knowing Flores, the tally will be accurate.