Leading Wāhine: Pat Saiki Encourages Women to Persevere
Advocating for women as a state and federal lawmaker.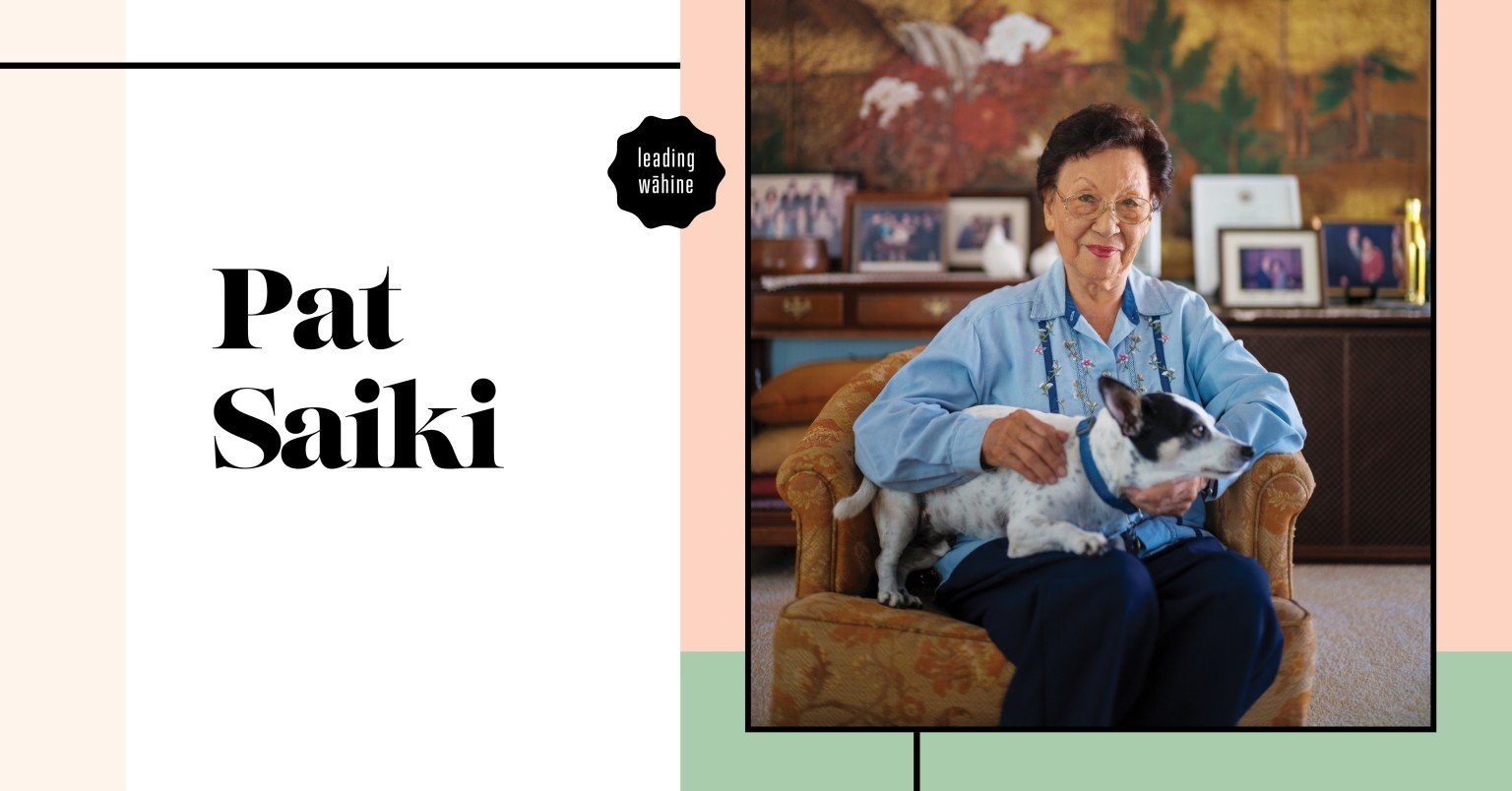 There's no shortage of incredible women in Hawai'i—wāhine who work tirelessly on behalf of others, blaze trails for women and lead by example, even when that means standing up against deeply rooted injustices. Meet 15 who inspire and push Honolulu forward in everything from arts to government and restaurants to sports. Here's Pat Saiki, 91, former Hawai'i state lawmaker, U.S. Congresswoman, head of the Small Business Administration. 
Pat Saiki earned a national reputation as a matter-of-fact politician who worked collaboratively to get things done.
"There was a time when a woman could not have a credit card in her own name, a woman couldn't have a loan in her own name. She couldn't start a business in her own name. A woman was considered secondary to the financial world," Saiki says. "And things had to change."
The third-generation Japanese American grew up in Hilo, the oldest of three daughters of Kazuo and Shizue Fukuda, who taught them the importance of hard work, respect for family and education. From her father, Saiki also learned to be a competitive tennis player. After graduation from Hilo High, she earned a bachelor's degree in science from UH Mānoa with a minor in education.
"All you have to do is have perseverance, courage and the wherewithal to stick with it—whatever it is that you want to pursue."
As a minority Republican among majority Democrats, Saiki learned the issues, sized up what was needed, then pulled together like-minded people to get it done. And that  meant proposals she put together got passed under the names of her colleagues from the other party. Pragmatic Saiki points to the solutions, not the hurdles.
SEE ALSO: U.S. Sen. Mazie Hirono on Life as a National Lightning Rod Ahead of Election Day
"You can make a difference, you can make the changes that are necessary," she says. "All you have to do is have perseverance, courage and the wherewithal to stick with it—whatever it is that you want to pursue."
Saiki began her career as a schoolteacher, and found that teachers were given no time for lesson planning, were required to serve as recess monitors and couldn't make personal calls from work, which she learned the day that her daughter was injured at a nearby preschool and she was told to use the public phone down the road to call the hospital to check on her. She also helped organize a chapter of a teachers union.
Last year Saiki published her memoir, A Woman in the House, that chronicles many of the challenges and accomplishments of a career in public service that began in 1968 when she was elected as a delegate to the Constitutional Convention, followed by 15 years in the Hawai'i Legislature and then serving in Congress from 1987-91. The book is full of history, stories of setbacks and successes. As a young teacher, she married Dr. Stanley Saiki, a surgeon and OB-GYN. They had five children who all went to public school.
SEE ALSO: Patsy Mink Was Already in the Political Vanguard When We Interviewed Her in 1985
Saiki advocated for women, for causes she saw as just, both as a state and federal lawmaker. In 1988, she helped pass legislation that resulted in an official apology and reparations of $20,000 per person to 82,219 surviving Japanese Americans imprisoned in internment camps during World War II. She's also very proud she was able to get former President George H.W. Bush to issue a presidential order in 1990 to stop the bombing of Kaho'olawe. That same year she lost to incumbent Daniel Akaka in the U.S. Senate race. After leaving Congress she went on to head the Small Business Administration, where she created a program in which women could get small business loans.
"You will always find companions who share the same concerns that you do, mobilize and then implement. But don't give up—go for it."