Leading Wāhine: Shelee Kimura Wants to Transition Hawai'i Away from a Reliance on Fossil Fuels
Making Hawai'i more energy efficient and sustainable.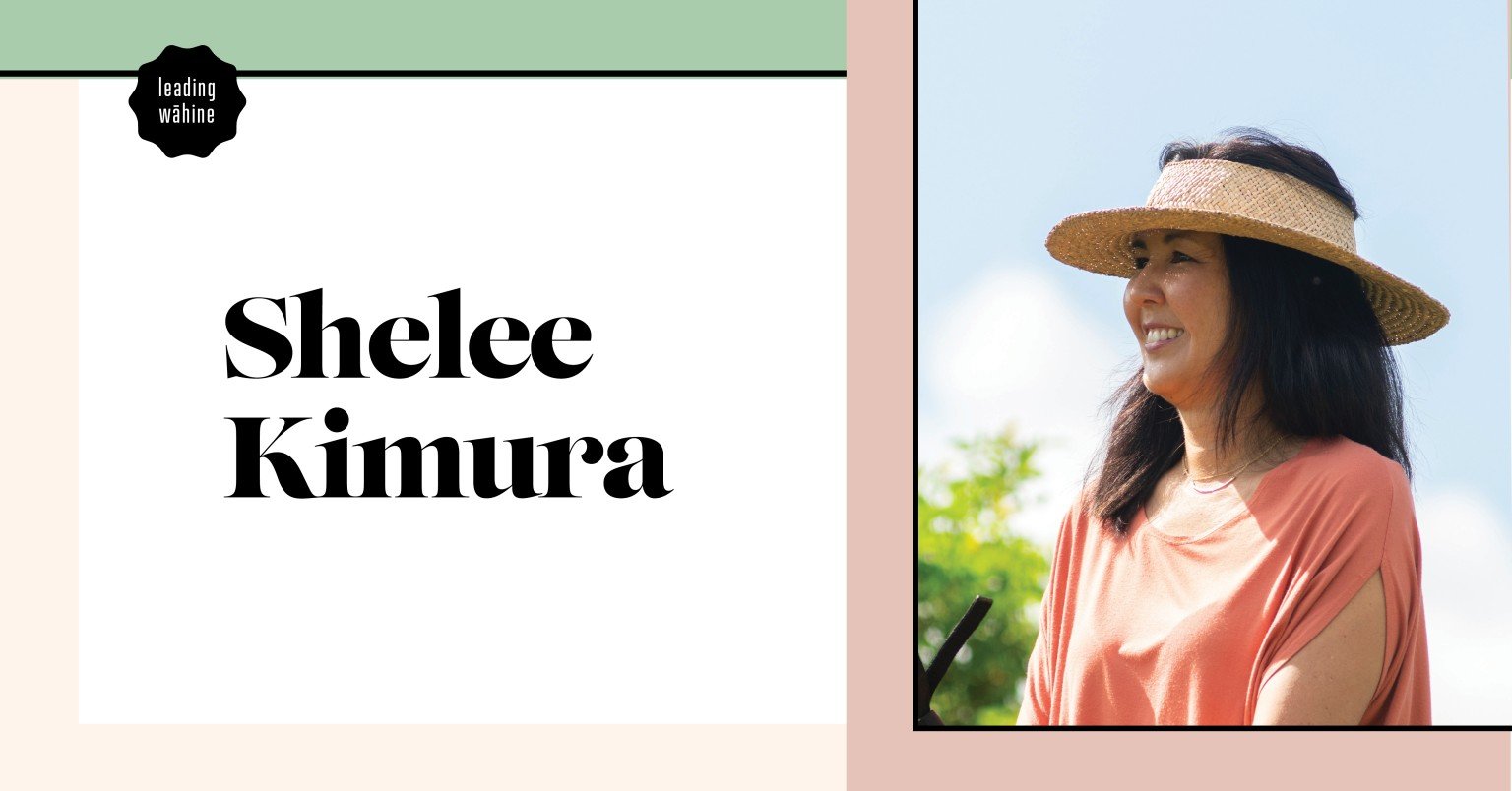 There's no shortage of incredible women in Hawai'i—wāhine who work tirelessly on behalf of others, blaze trails for women and lead by example, even when that means standing up against deeply rooted injustices. Meet 15 who inspire and push Honolulu forward in everything from arts to government and restaurants to sports. Here's Shelee Kimura, 48, President & CEO, Hawaiian Electric Co.
She didn't realize it at the time, but Shelee Kimura could say that her professional development started at age 4, in the most unexpected of places: hula class.
By the time she was 8, she was dancing in competitions and practicing four hours a day, five days a week. By college, hula was all-encompassing for Kimura, who performed all over the world. Those experiences would teach her priceless lessons about hard work, perseverance, commitment, cultural integrity and the value of Hawai'i—lessons that continue to inform the way she thinks about her life, her children's lives and the impact she can have on the Islands' future.
Today, as the CEO of Hawaiian Electric Co., much of her focus is on sustainability, how the community uses energy and how it approaches energy-efficiency. And Kimura, who took over as CEO in January, has her work cut out for her with a seriously big inherited goal: for HECO to achieve 70% decarbonization by 2030, with zero carbon emissions from power generation by 2045. This past year, renewable energy accounted for 38% of HECO's energy output; in 2010, that rate was just 10%. So Kimura's taking over at HECO right when the fight to transition Hawai'i away from a reliance on fossil fuels is really getting interesting.
For Kimura, a proud 'Aiea High graduate who worked her way up the ranks at HECO and Hawaiian Electric Industries, her work is more than just a job—it's personal. As a mom of three, she says she wants to do what she can to ensure a better, brighter Hawai'i for her children. It's her home, after all, the place where her grandparents fell in love on a plantation many years ago, one of Chinese descent and one Portuguese—a downright scandalous union at the time—and from which Kimura credits her multicultural, multiperspective upbringing. It is part of who she is. "I love Hawai'i in a way that is—I don't even know how to describe it—a way that it's like family," she explains. "I feel like Hawai'i has raised me. Raised me for all its diversity and beauty and values that you gain just by being here and living on an island and recognizing what that means in terms of having finite resources, and everyone becoming somehow connected to each other."
That connection is key to how she approaches working toward HECO's lofty goals. "In Hawai'i, it helps that so many people are supportive and passionate about clean energy and about taking care of the land and the ocean, and the whole concept of aloha 'āina. It makes the conversation much easier when most people start there—then it's just about how to do it." Clean energy is interrelated, after all, with so many other industries. Having an open mind and moving together as one Hawai'i is essential, Kimura says.
"I love Hawai'i in a way that is—I don't even know how to describe it—a way that it's like family."
"My vision is not just for Hawaiian Electric Co., but for what role we can play in Hawai'i," she says, "and that Hawai'i can be a global example of a sustainable and thriving economy. I think Hawai'i has all the ingredients needed to make that happen, and we have a lot to share and teach the rest of the world. I really hope that in some small way we can inspire others to do what we're doing here."