Leading Wāhine: Suzanne Vares-Lum Connects People from Many Backgrounds
Breaking barriers and building bridges to foster stability and security throughout the Pacific.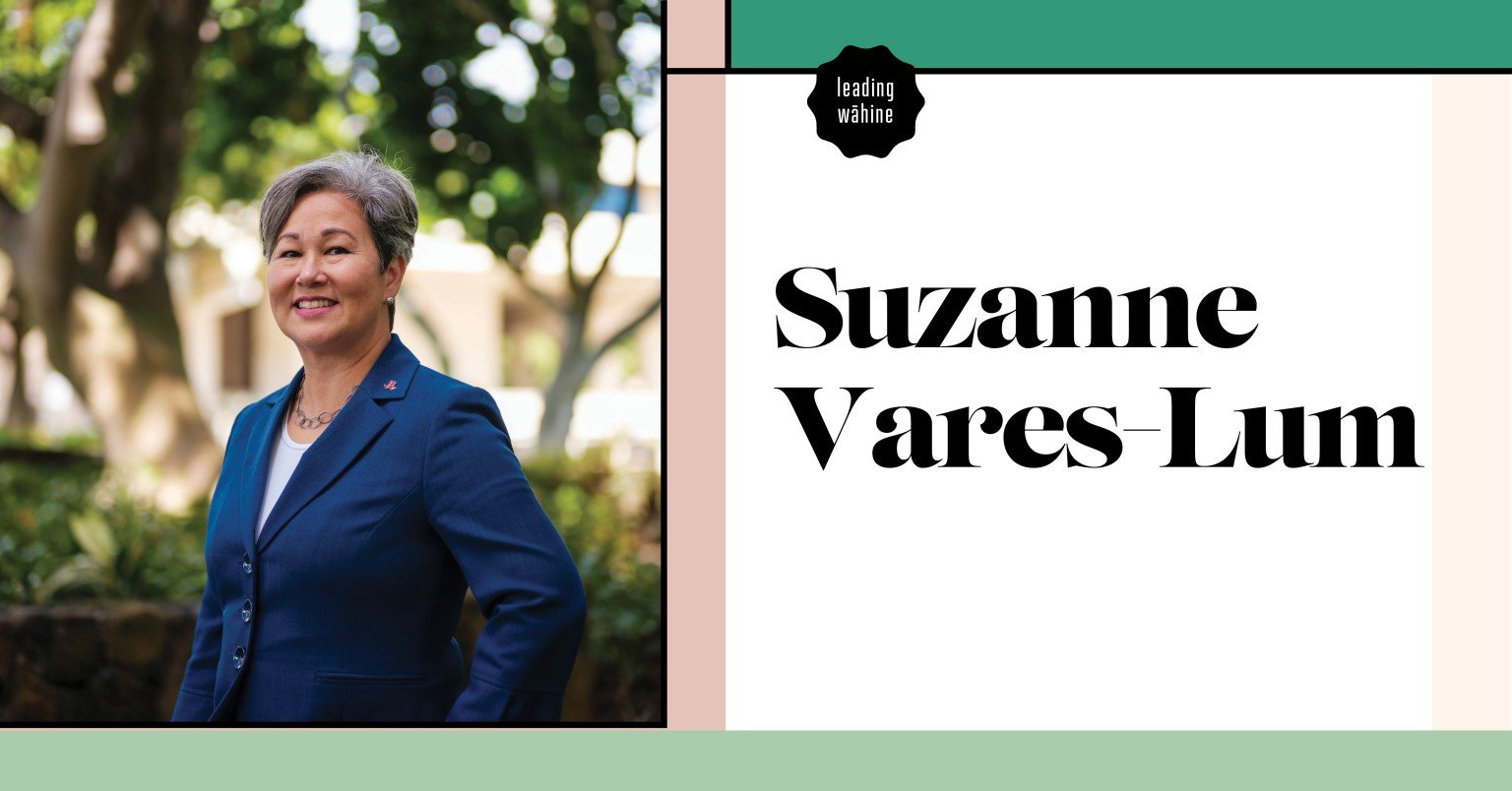 There's no shortage of incredible women in Hawai'i—wāhine who work tirelessly on behalf of others, blaze trails for women and lead by example, even when that means standing up against deeply rooted injustices. Meet 15 who inspire and push Honolulu forward in everything from arts to government and restaurants to sports. Here's Suzanne Vares-Lum, 54, president, East-West Center. 
For the first time since it was established in 1960, the East-West Center has a woman and Native Hawaiian serving as president. Suzanne (Suzy) Puanani Vares-Lum, who took the reins in January, calls her history-making turn "a sea change." A retired Army major general who's held leadership positions throughout the Indo-Pacific region, Vares-Lum has long been leaping over barriers. And she has a longtime passion for knowledge, earning a bachelor's degree in journalism and a master's in education, both at UH Mānoa. That means she not only has the skills to help run joint intelligence operations in wartime, she also has the fortitude to deal with an entire classroom of teenagers.
Vares-Lum, who grew up in Wahiawā, says her time in the military helped her develop a collaborative leadership style. "I learned a lot about people-to-people relationships," she says. "It works perfectly for this new role, which requires building bridges." She still gets up early in the morning—a habit left over from three decades in the service—but now enjoys exercising on her own terms. "I don't have to time myself for pushups or situps anymore," she says, "or I can choose to hike or paddle." She enjoys spending time with her husband, Courtney Vares-Lum, and two adult daughters at the beach, paddleboarding and "connecting with the wai," she says. Her desire to serve her community has led to positions on nonprofit boards, including with the American Red Cross Pacific Islands Region, the Pan-Pacific American Leaders and Mentors organization, and Blue Star Families.
"Involving women is necessary if we want a more peaceful and prosperous world."
At the East-West Center, she sees opportunities to advance the roles of women throughout the Pacific. "Involving women is necessary if we want a more peaceful and prosperous world," she says. "Statistically, the countries where women have access to health care and education and the economy, those nations do well. It's very important to have women's voices heard." She uses the response to the Tongan volcano eruption and tsunami as an example: "Many of the responders were trained in disaster management at the East-West Center. They encourage other women to rebuild and recover and be resilient."
SEE ALSO: Leading Wāhine: These 5 Local Surfers Are Blue Crushing It
Valuing the contributions of people from many backgrounds is key to the East-West Center's vision and mission. "[The East-West Center] should represent all of the nation but with a special nod to where it is seated, in Hawai'i, where we can offer educational opportunities that integrate Hawaiian values," Vares-Lum says. The center has 68,000 alumni from 45 nations. "This is a place for convening senior leaders as well as future leaders, and we want to provide them a unique experience, then have them tap in and connect with those 68,000 leaders, and to connect also to the research being done on climate," says Vares-Lum. "The investment, the riches we get form that kind of exchange. What a great time to bring out the conversation about why Asia and Asians matter to America. And why we matter to each other."