Leading Wāhine: Claire Sullivan Connects Food Choices with Values
Rethinking and rebuilding our relationships with food, with access—and joy—in mind.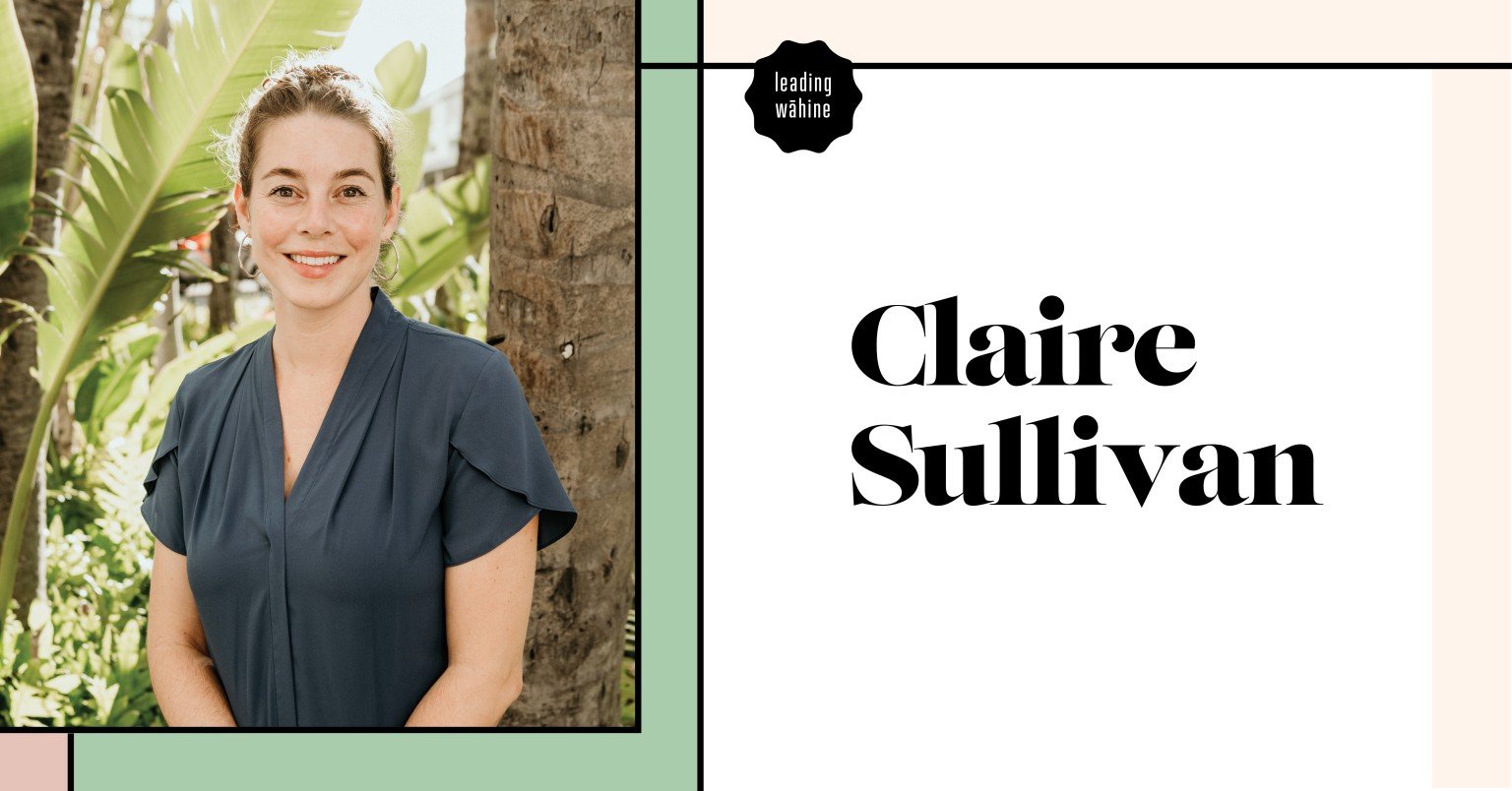 There's no shortage of incredible women in Hawai'i—wāhine who work tirelessly on behalf of others, blaze trails for women and lead by example, even when that means standing up against deeply rooted injustices. Meet 15 who inspire and push Honolulu forward in everything from arts to government and restaurants to sports. Here's Claire Sullivan, 41, CEO of Farm Link Hawai'i.
Claire Sullivan grew up in a family of foodies. Her parents were passionate about high-quality, wholesome food, and she remembers how they would shop together at local co-ops. For them, eating was more than just a necessity of life. It was a space of deep personal enjoyment—the kind you get from whipping up a perfect Julia Child masterpiece for your family—but also an expression of ideals. At 6 years old, Sullivan chose to be exclusively vegetarian. "One's food choices are an expression of one's environmental and social values," she says.
This truth guides her through her work in all aspects of the food industry, from agriculture to retail, and as of last fall, as CEO of the online grocer and delivery business Farm Link Hawai'i.
From early on, each step of Sullivan's professional journey revealed something about where she needed to go next. Her relationship with agriculture started soon after college. "I was looking at ways to make some kind of hopefully positive contribution to the community, and food and ag started to emerge as this really complicated, nuanced thing that combined ecology and how we were interacting with our natural environment, but coupled with economic activity," she says. She soon joined Maui Land & Pineapple Co., working with other like-minded folks trying to answer the question, "What does the post-plantation food and agriculture system look like?"
"From the two-and-a-half years I was there I realized this is what I want to do more. I went back to school and focused on environmental policy with an emphasis on food and agriculture," she says. "Understanding the systems and how we organize them … what is that interaction between customers and producers, how do we communicate about the means of production … how do we make it more transparent to consumers so they understand their choices?"
When Whole Foods Market came onto the scene, Sullivan saw an opportunity to tackle those questions and others from a place of purchasing power. "Could we keep that money circulating here in a way that felt meaningful and constructive?" she asked. She became the first Whole Foods team member in Hawai'i, and worked for a decade to build up its local purchasing program, until moving to MA'O Organic Farms as the director of development and impact. There, she was able to address the gap between demand for local products and supply that she witnessed during her time in retail.
"I was looking at ways to make some kind of hopefully positive contribution to the community, and food and ag started to emerge as this really complicated, nuanced thing."
What she realized was missing was a leading entity that served as a meaningful interface between those customers and producers. Enter Farm Link Hawai'i. "I really saw an opportunity to rejoin the buy side—but with that knowledge and with the determination to become a really genuine partner to producers … in a way that is ecologically, socially, culturally, economically regenerative."
Will Sullivan's work at Farm Link help others in Hawai'i to eat well, the way she has since those early days spent shopping at co-ops and creating Julia Child-like masterpieces? She hopes so—though it's not so important what she ate. "Just the quality of it," she says. "The fact that it wasn't fraught, that it was in abundance. That it was enough. That, I think, is the absolute base."