Leading Wāhine: Sylvia Luke Serves as a Role Model for Lawmakers
Striving to transform into a new kind of lieutenant governor who works more as a chief operating officer.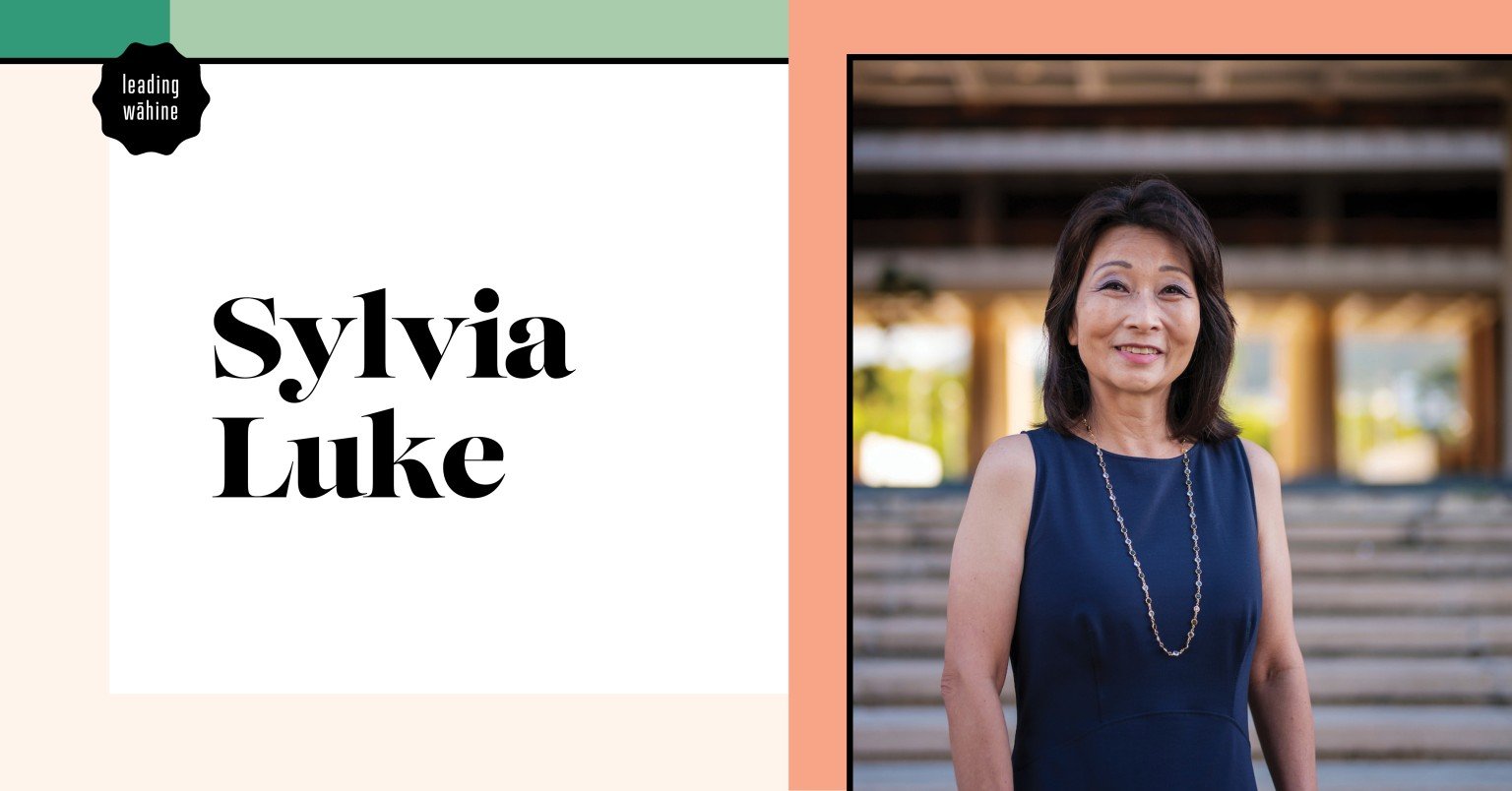 There's no shortage of incredible women in Hawai'i—wāhine who work tirelessly on behalf of others, blaze trails for women and lead by example, even when that means standing up against deeply rooted injustices. Meet 15 who inspire and push Honolulu forward in everything from arts to government and restaurants to sports. Here's Sylvia Luke, 54, lawmaker & candidate for lieutenant governor.
While leading the House Finance Committee, Sylvia Luke honed her reputation as a powerful lawmaker by asking probing questions about how the state spends money. The role earned her nicknames that included Budget Hawk, Ice Queen and Dragon Lady.
An attorney first elected to the state House in 1998, Luke says the labels don't faze her. "It's our job to ask some of these tough questions and hold people accountable," she says. She points to the astronomical cost of living and the need for more affordable housing, expanding access to education and finding solutions for homelessness. And, after recent high-profile local public corruption cases, she says, officials also need to take action to restore trust in government. "We can use this experience to make government better and more effective and more accountable," she says.
Luke now represents the Makiki/Punchbowl/Nu'uanu areas but is running for lieutenant governor, a job often perceived as a frustrating
do-little-but-wait-for-the-governor role. She sees a chance to reshape that role into more of a chief operating officer who gets the new initiatives running smoothly. "No matter what laws we pass, unless you implement those laws, it just becomes words on paper," Luke says.
"Unless you're faced with it, you just have no idea."
As a high school senior in 1985, Luke attended a Rotary meeting to thank the organization for providing her a college scholarship, then found out no women were allowed as members at that time. She was shocked by the blatant gender discrimination. "Unless you're faced with it, you just have no idea," she says.
Luke, who is married with one son, says her parents—Yun Hoo (Paul) and Yun Ja Chang—taught their children to be strong and resilient as they worked hard to support their family after moving from South Korea to Hawai'i. Although there were hardships, Luke says, "We always felt that no matter how little we had, there were always people who needed more help."
She recalls starting school at Ka'ahumanu Elementary in 1977—9 years old and speaking only a few words of English—and wondering how to figure it all out. Because she couldn't read the signs, she followed classmates to the girls bathroom. Her homeroom teacher reached out, fearing "English-deficient classes" would set her back, and instead volunteered to coach her daily after school. "I'm just so grateful and that was my first kind of real experience of what Hawai'i was," she says.
House Majority Leader Della Au Belatti says that Luke has been a generous mentor. "I think what people don't understand is that compromise is not a simple thing. You are constantly balancing the needs of different groups; you're balancing the desires of multiple colleagues."
Belatti says Luke is a good listener and has the courage to question authority. In 2007,  Belatti had just been elected, and the already influential Luke joined her in voting against then-House Speaker Calvin Say. Belatti says Luke also serves as a personal role model for lawmakers, female and male, as "she has been able to uphold positions of leadership, while maintaining a law practice and having a family."