Local Comfort Food: Liliha Bakery's Chantilly Cake
In a crazy world, treats that soothe the soul and support local producers are a delicious bright spot.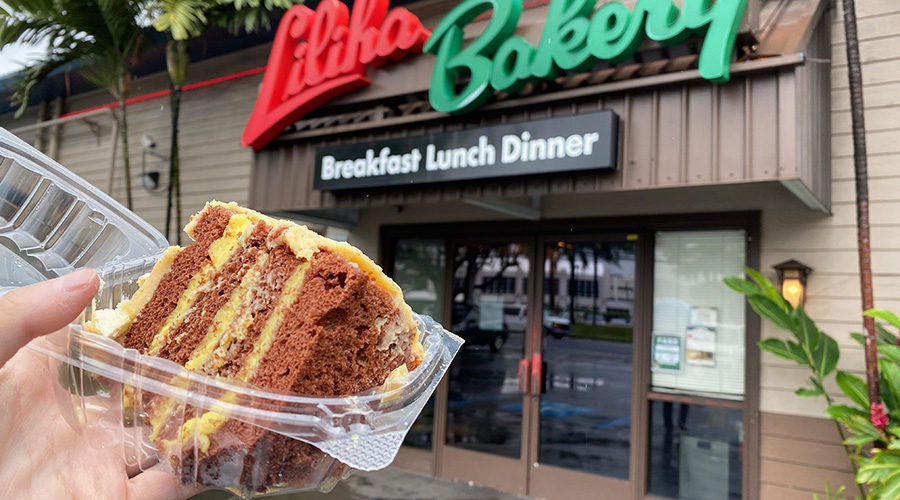 It was honestly the strangest birthday ever. We didn't make dinner reservations, and to keep my 90-year-old grandma safe at home, we postponed festivities with family and spent the night before reorganizing our kitchen to create space for extra canned goods.
After a dreary, uncertain Monday, I needed a slice of comfort. I called my husband and told him I was stopping by Liliha Bakery on my way home to get my own birthday cake. Liliha Bakery's chantilly cake is one of my favorites. When I want chantilly, I don't get it from anywhere else.
---
SEE ALSO: Liliha Bakery is selling matcha mochi donuts
---
I'm used to seeing lines at Liliha and crowds of people waiting to dine in. Monday afternoon there were still a few customers ordering Coco Puffs, but otherwise it was eerily quiet. Around Hawaii, eateries were scrambling to lure dwindling customers. The worker behind the counter at Liliha's Nimitz location said they were still running normal hours. No one realized the world would change on Tuesday, when Gov. Ige would ask restaurants to close their dining rooms and switch to takeout, and Liliha Bakery's branch at Macy's Ala Moana would temporarily close.
All I knew was I wanted chantilly cake. Just a slice. Even though it was my birthday, we had no refrigerator space for a whole cake.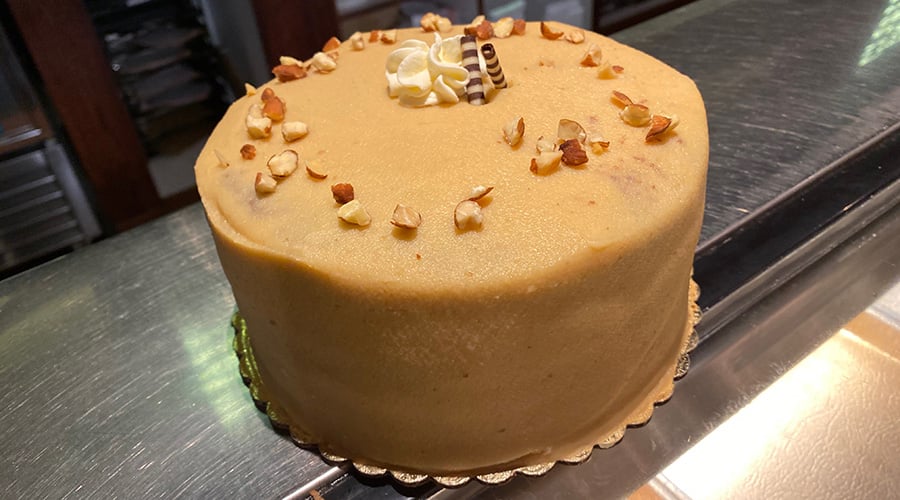 The staff couldn't find the right cake cutter. Apparently, they use a specific knife for it. So this is what my slice looked like. I can't guarantee that your takeout dessert will be as huge, but my extra generous portion made me smile.
---
SEE ALSO: Local food is back
---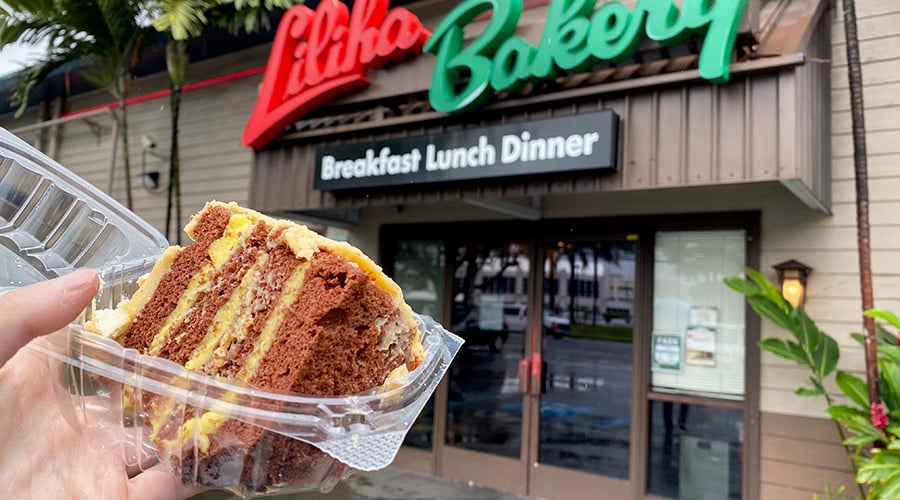 Four moist layers of delicate, cloud-like chocolate sponge cake interspersed with luscious, velvety chantilly. This solitary slice provided the perfect temporary escape, and for just a few minutes, the worries of the world melted away. Hello 32, and thanks Liliha Bakery for making my day a little bit brighter.
Read the other stories in our Local Comfort series:
Don't diss the power of corned beef hash
The perfect boiled peanuts
My Adoboloco hot sauce obsession
Wotchoo eat with your poi?