Local food is back
Iconic local eateries that stayed put for generations are expanding right and left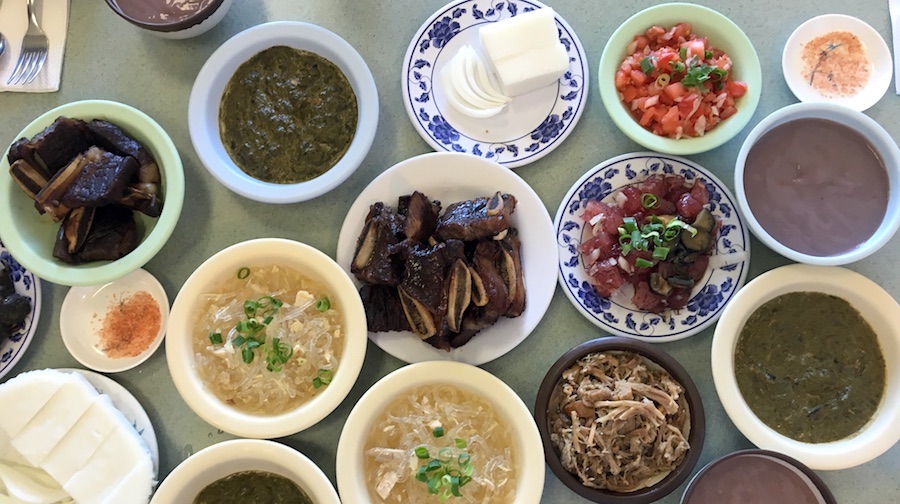 Maybe it was when Waipahu's 72-year-old Highway Inn opened up in Kakaako in 2013. Or when Liliha Bakery expanded to Nimitz Highway the following year. After that, especially in the last few months, things have snowballed: Longtime eateries we grew up with — the bedrocks of neighborhoods, humble places that mostly had not budged from their original locations in generations — started rolling out new locations one after the other.
Local is back, people. Of all the trends we follow, from eclectic eateries sprouting in Kakaako to Japanese specialty shops setting up around town, this is one of the best. These are the places we honed our earliest food memories, the places we go when we get off the plane. In some cases we've known them for three generations, and now, only now, they're dreaming bigger. Whether because of national media attention or because of locals lining up for teri burgers and Coco Puffs, there's new life in our favorite old-school places.
Liliha Bakery Ala Moana and Nimitz Highway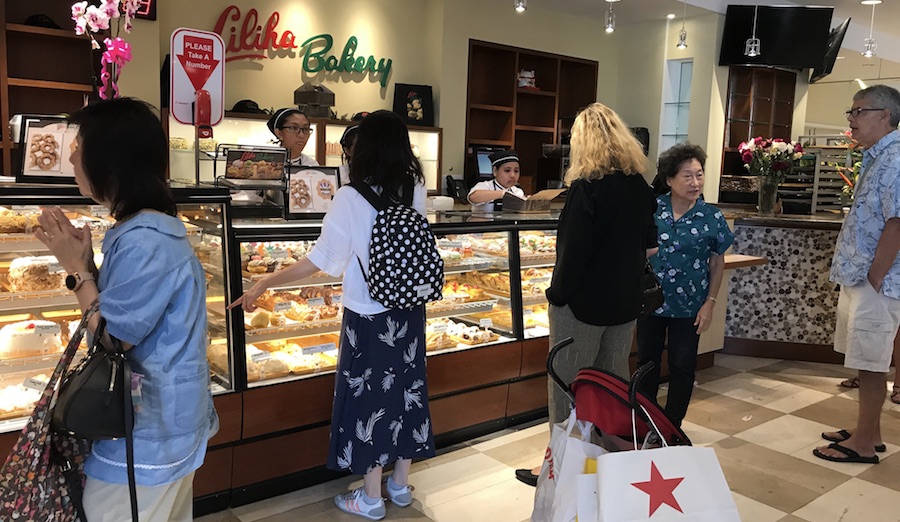 I grew up in Liliha, watching the same cooks grill my cheeseburgers and the same ladies ring up my Chocolate Drops at the same cash-only cash register for decades. I nearly fainted when Yummy's owner Peter Kim bought the 1950s bakery and put in a second cash register. Then he opened a bigger Liliha Bakery and restaurant on Nimitz, and now, as of last week, there's a third spot: The tiny bakery of my childhood is the new 170-seat anchor restaurant at Macy's Ala Moana.
This is seismic. Now you can get Coco Puffs when you check out a Tesla or when your iPad has an appointment at the Genius Bar. Liliha Bakery has made it to the state's largest shopping mall, inside one of the country's largest retail chains. It fills the space of the old Pineapple Room, which was also local but never as humble.
For the record, the grilled butter rolls with neon-pink jelly are there (and they sell the jelly in jars!). The full dining menu you can get at Nimitz should be ready by the March 22 grand opening. And there will be boba teas, wine and beer. I mean, look at this picture. Can you believe this is Liliha Bakery?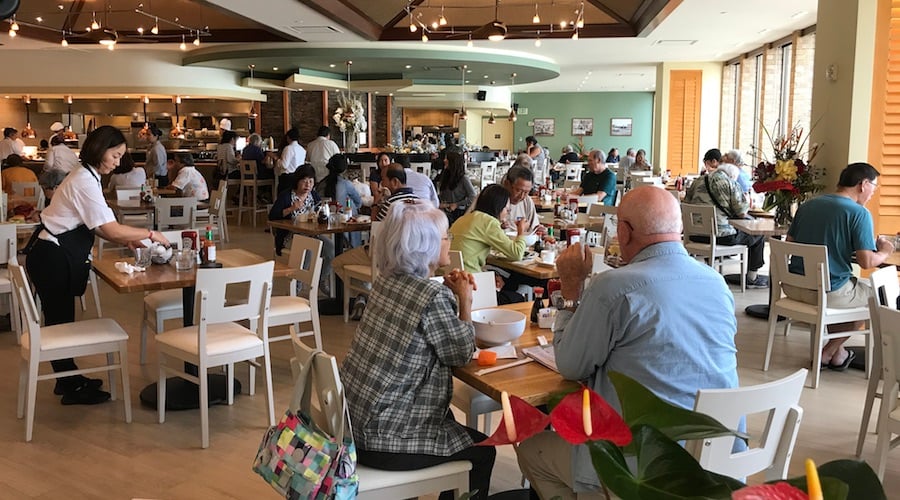 515 N. Kuakini St. • Liliha • 531-1651 • lilihabakery.com
580 N. Nimitz Hwy • Iwilei • 537-2488
Macy's 3F • 1450 Ala Moana Blvd. • Ala Moana • 944-4088
Young's Fish Market Kapolei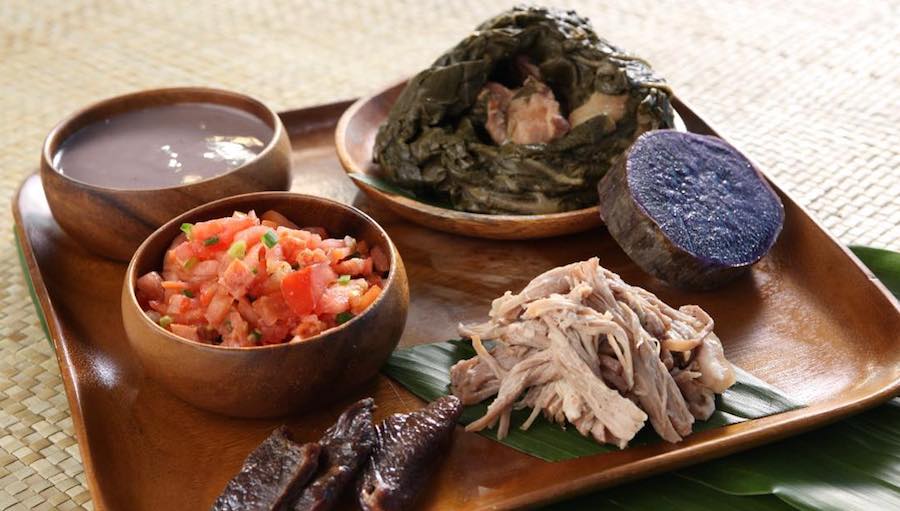 Another icon that started in Liliha! The trolley line ran through downtown and Chinatown and up Liliha Street back in the day, and this hood was booming. Young's Fish Market, which opened there in 1951 and is now a fixture at Kalihi's City Square, is opening a second eatery at Kapolei Commons next month. So not only is Kapolei getting Hawaiian food, early word from owner Daniel Young is they're planning to expand their poke selection and add more choices of poke bowls and bentos.
1286 Kalihi St. • Kalihi • 841-4885 • youngsfishmarket.com
4450 Kapolei Pkwy • Kapolei
Bob's Bar-B-Que Kapolei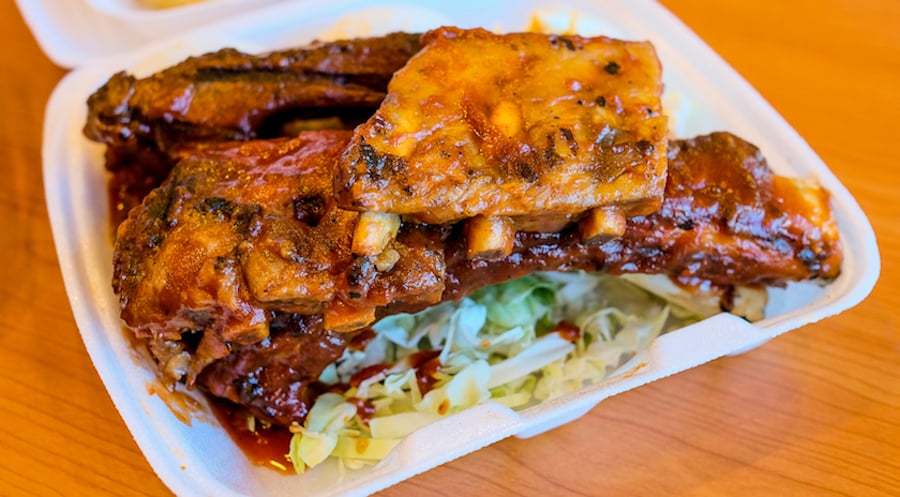 Opened in Kalihi at the corner of Dillingham and Waiakamilo in 1978. Still there. But thanks to its first franchise spot, since February, Kapolei has also been chomping on kalbi, rib combos and hibachi chicken. Judging from the lines of construction workers, retirees and baby sitters that still form outside the door at lunchtime, Kapolei is loving bar-b-que.
1366 Dillingham Blvd. • Kalihi • 842-3663 • bobsbarbque.com
91-710 Farrington Hwy • Kapolei • 674-9999
Rainbow Drive-In Pearlridge and Kalihi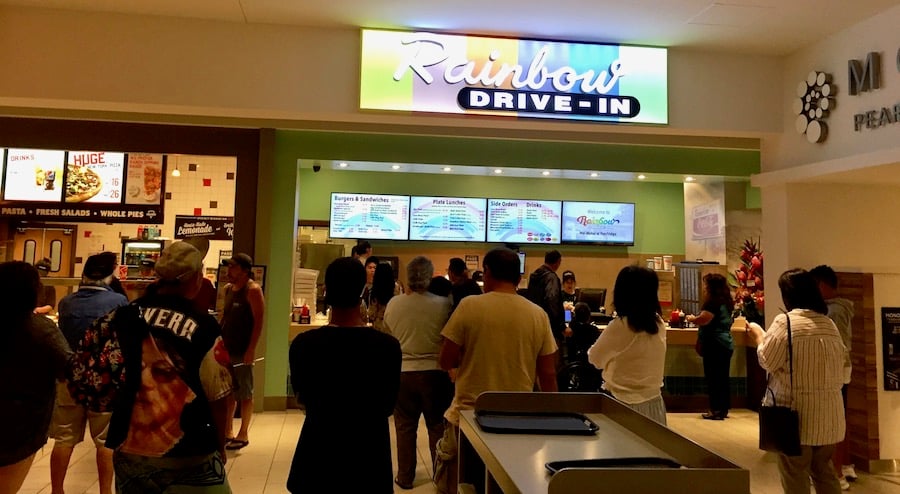 It was OMG news when Rainbows, which was already swamped before Guy Fieri showed up with "Diners, Drive-Ins and Dives," opened in Kalihi last year; as of February it's opened a third spot at Pearlridge. Not that there's ever been a shortage of fans drooling over slush floats and boneless chicken with gravy all over, but Rainbow's previous attempts at expansion didn't stick, which means most of us have only ever known the 1961 original in Kapahulu. This time the new Rainbows are in high-visibility spots, and they're franchises, which means you can expect even more Rainbows across Oahu.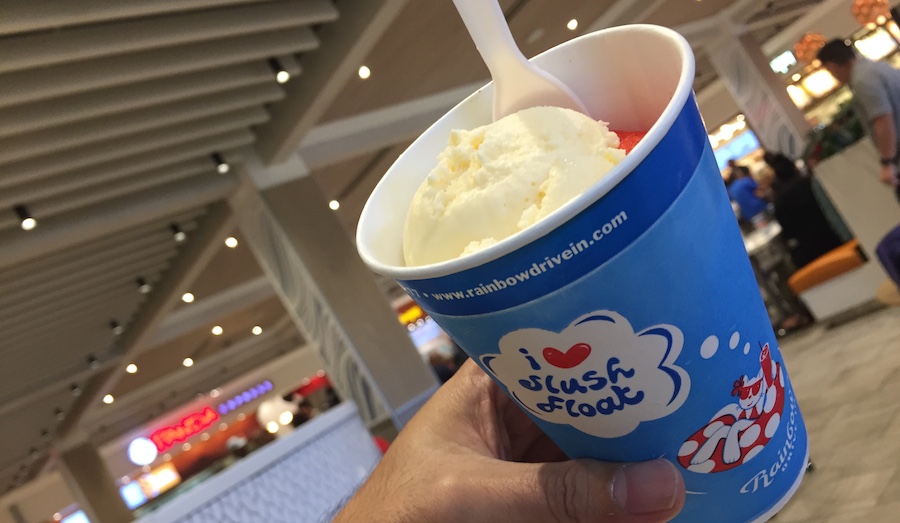 3308 Kanaina Ave. • Kapahulu • 737-0177 • rainbowdrivein.com
1339 N. School St. • Kalihi • 784-1163
98-1005 Moanalua Rd. • Pearlridge
H&T Burgers Pearlridge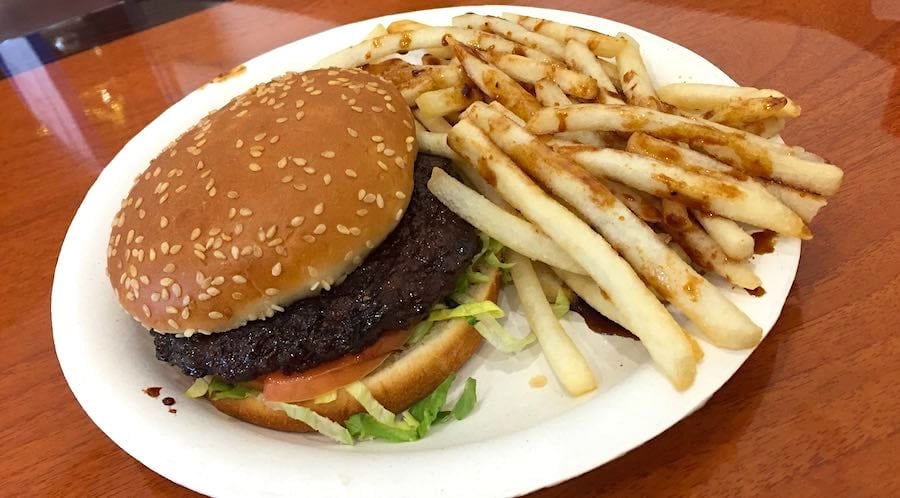 H&T is to teriyaki sauce what Rainbow Drive-In is to gravy. After a lifetime at Windward Mall, the complete menu of it migrated across the Koolaus to Pearlridge, where west-siders can now get the famous teri burger and teri fries, the latter a reduction of the griddled sweet-salty sauce drizzled all over waiting potatoes. There are other things, like teri chicken sandwiches and teri beef plates, but it's the juicy teri burger that's H&T's claim to fame, and as Lee Tonouchi notes, if you're a devotee of H&T's teri magic, you must say yes to teri sauce all over your fries, in which case you must also ask for a fork.
46-056 Kamehameha Hwy • Kaneohe • 235-1311
98-1005 Moanalua Rd. • Aiea • 744-0952
Nuuanu Okazuya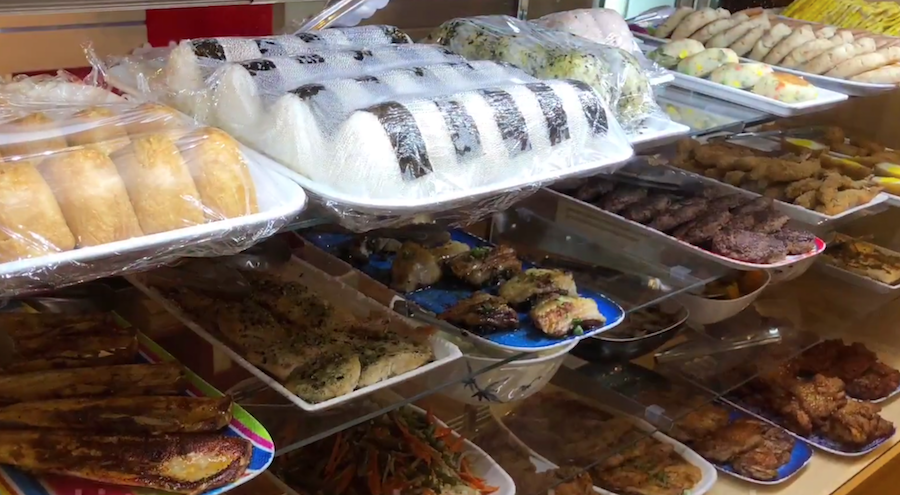 Thirty-year-old Nuuanu Okazuya shocked regulars last summer when it expanded into the space next door — with a dining room. It's three tables and a sofa, but it beats the tiny two-top of the cramped former space. More to the point, who hears about an okazuya expanding these days? These days meaning your entire lifetime? Hawaii is peppered with the ghosts of okazuyas past and legions of locals who mourn them. We already loved your fishcakes, fried chicken and andagi, Nuuanu. We love you even more for this.
1351 Nuuanu Ave. • Downtown • 533-6169 • nuuanuokazuya.com
Helena's Hawaiian Food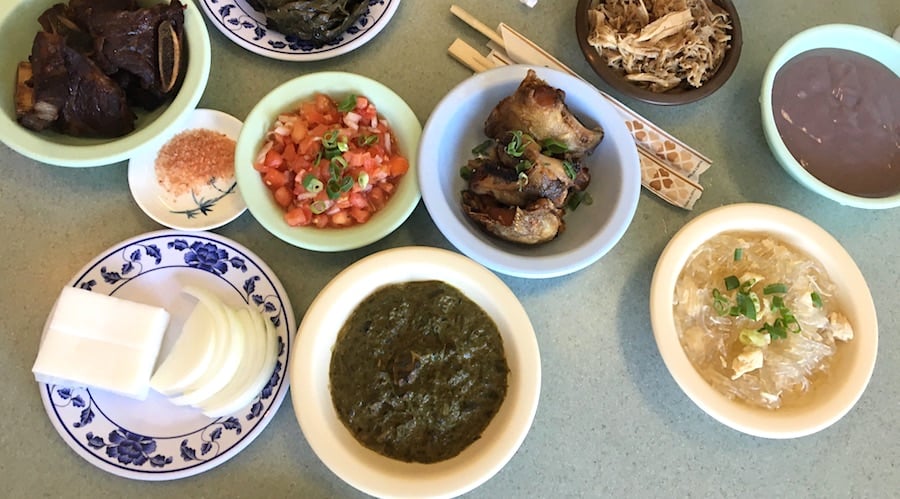 First there was Helen Chock, cooking mean dishes in her one-woman screen-door hole-in-the-wall by Farrington High School. Then Helena's moved to School Street, in the same building as an animal feed store, and grandson Craig Katsuyoshi took over a small army of cooks and servers. That was huge already. Then "Man vs. Food" showed up, the 150 pounds of pipikaula ribs drying over the stove turned into 300, and standing in line in the blazing Kalihi sun was the price you paid for melting lau lau, squid luau, fried butterfish collars, lomi salmon and poi. When Helena's knocked down a wall and expanded its dining room into the space next door two years ago, we got on our knees and thanked the pipikaula gods.
1240 N. School St. • Kalihi • 845-8044 • helenashawaiianfood.com