Liliha Bakery is selling matcha mochi donuts
Here's our he says, she says take on the local chain's new pastry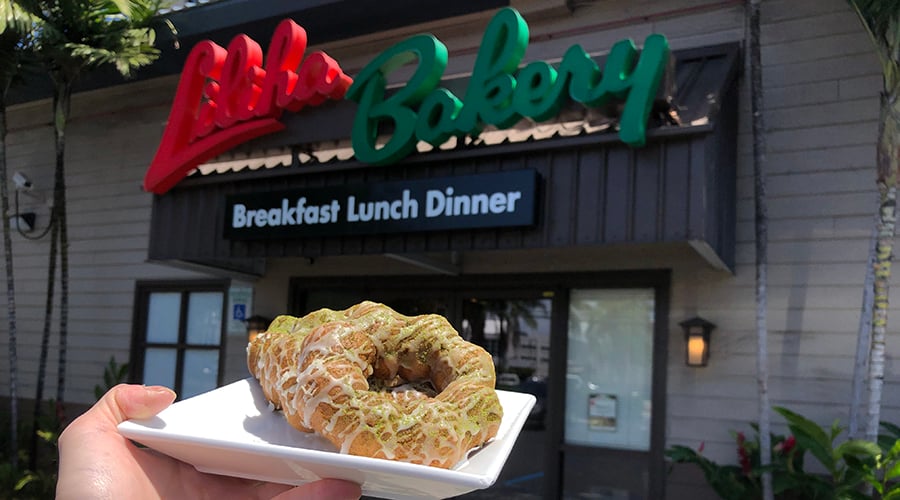 I'm a huge fan of Liliha Bakery's poi mochi donuts. So I was excited when Frolic got the exclusive first look at the bakery's brand spankin' new matcha mochi donuts, which are coming to all three locations starting tomorrow, Aug. 20. Excited and curious. These matcha mochi donuts are the first big new thing to hit Liliha's pastry cases since the poi mochi version launched in 2016.
The new desserts are made with real matcha mixed into the dough and dusted on top. They're the same size and shape as the poi mochi donuts and they'll sell for $1.69 apiece, $9.95 for a half-dozen and $19.85 per dozen.
I'm not the world's hugest matcha fan, but I appreciate subtle matcha flavors in desserts. On the other hand, fellow Frolicker Thomas Obungen loves matcha — the more intense, the better.
Here's our he says, she says take on Liliha Bakery's new dessert.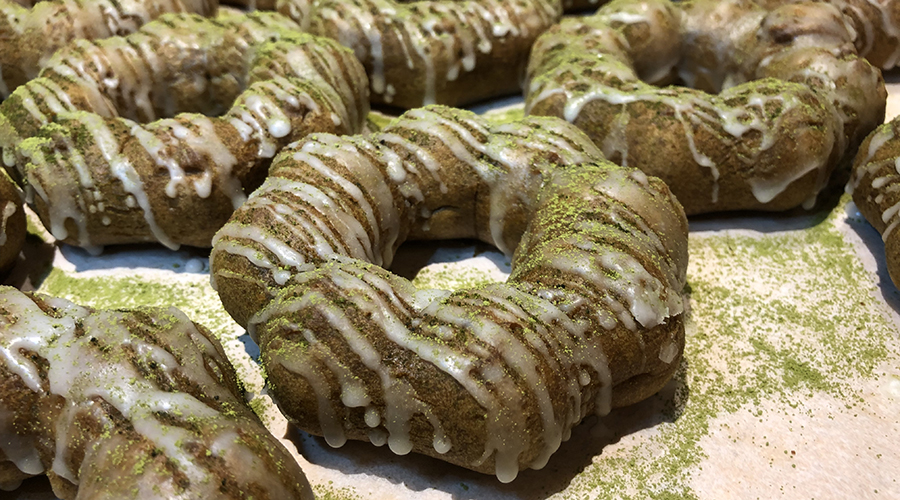 He says
So a matcha lover like me won't like this donut because the flavor is too mild. It has a grassy undertone but it doesn't scream matcha. I think it definitely needs more. But the texture is so satisfying! I like biting into the donut for the chewy element.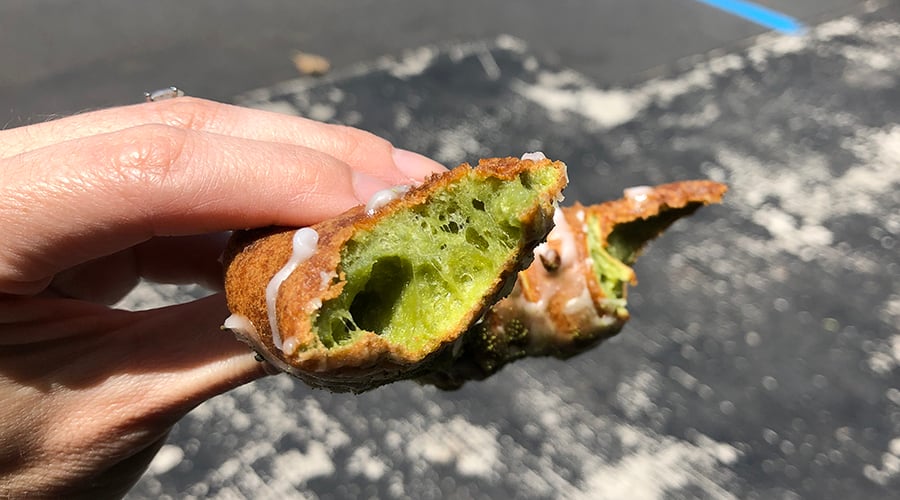 She says
First off, the textures are on point. I swear, it's chewier and has more mochi elasticity than Liliha's poi donut! Since I prefer subtle matcha flavors, this new donut is right up my alley. I appreciate the hints of matcha from the green powder on top, but I don't taste any matcha flavor in the dough. If it weren't for the dusting of powder, the distinctive green interior is only way to tell this is a matcha donut. For dessert fiends who prefer subtle matcha or those on the fence, this is worth trying.
This is a great option if I want something slightly sweet. If I have a serious sugar craving, I'm sticking with Coco Puffs.
Liliha Bakery
515 N. Kuakini St., Liliha
580 N. Nimitz Hwy., Iwilei
1450 Ala Moana Blvd. inside Macy's Ala Moana
http://www.lilihabakery.com/