Feastival is bringing special Okinawan dishes to Oahu
Okinawan-owned eateries are creating new dishes and specials Nov. 2 to 8 in a bid to keep the cuisine alive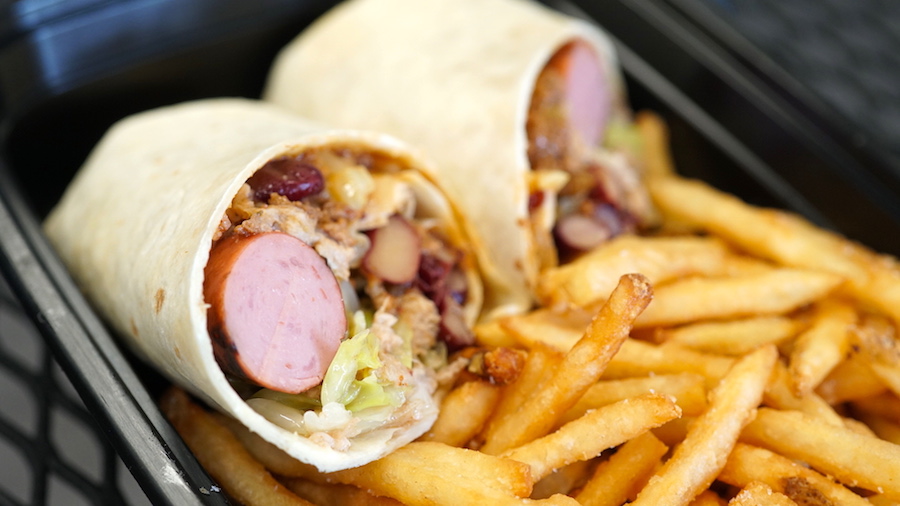 Andagi fried doughnuts, taco rice, Okinawan soba topped with simmered pork belly: It's not always easy to find Okinawan food in Hawaii. When you throw in one-off specialties like the Okinawan Festival's famous Okidogs and kandabajushi rice porridge, well, good luck.
That's why we're excited about Feastival, a one-week pop-up where Okinawan-owned eateries are coming out with Okinawan special dishes and new creations. There's a double imperative here, according to organizer Shari Tamashiro. Okinawan-owned restaurants are struggling as much as any other businesses, but they're also few and far between, and most don't specialize in Okinawan cuisine. "The owners thought Okinawan food would not sell," Tamashiro explains on Feastival's website. "If we don't regularly order these dishes, then it will prove it's not worth it to keep on menus. We need to prove that wrong!"
---
See also: Two-minute takeout: Hide-Chan Restaurant
---
So what are we getting next week? Pumpkin space andagi, for sure, plus kandabajushi rice porridge with sweet potato leaves (which we've only seen some years at the Jikoen Hongwanji bon dance), plus Okidog burritos filled with hot dog, chili and pork belly, and maybe a Spam corn dog, definitely pig's feet soup or Okinawan soba or both … oh well. Next week is Election Week, after all, and we're going to need a lot of comfort.
Here are the menus. Unless otherwise noted, these specials are available at the participating restaurants Nov. 2 to 8. Many require preorders. For locations, ordering info and other details, check the Feastival website.
Gochi Grill (top photo) — Okinawan soba with spare rib and pork belly, $12; Okidog with fries, $8.50. Available Nov. 8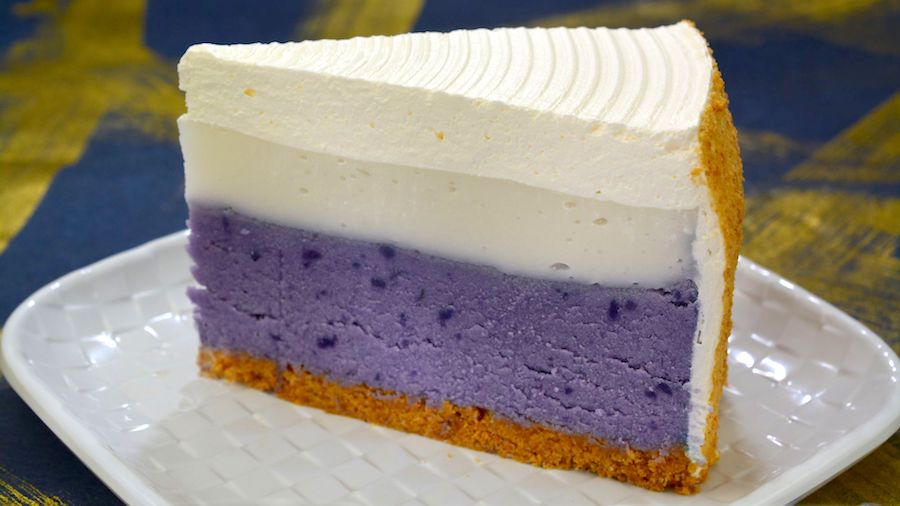 Gyotaku — Slices of Okinawan sweet potato haupia pie are 50% off, or $2.25 instead of $5.50, when you when you buy another item that's $15 or more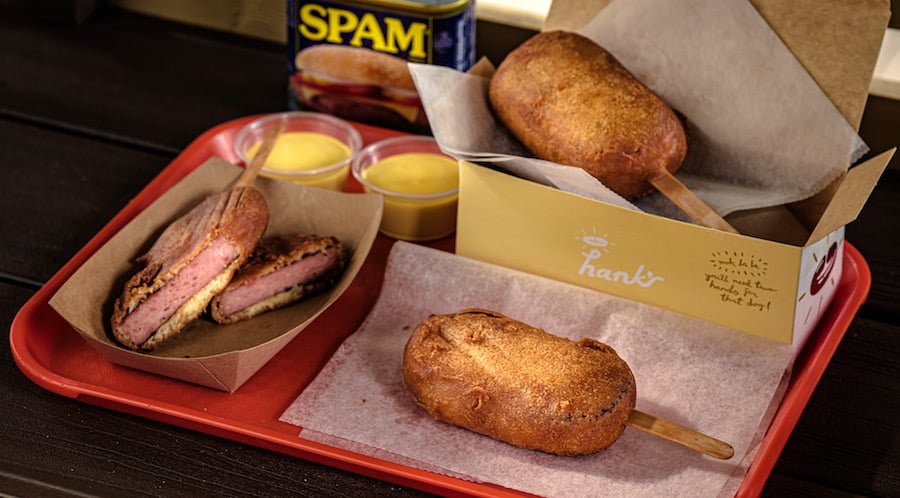 Hank's Haute Dogs — Spam on a stick, dipped in andagi batter and fried, with honey mustard and mayo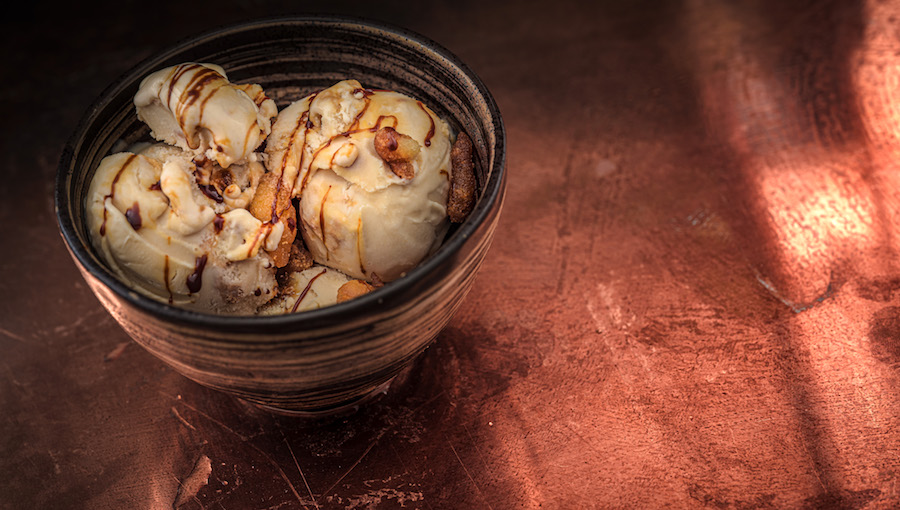 Heiho House — Kokuto black sugar andagi ice cream, $5 a scoop. Available until Nov. 7
---
See also: Heiho House to bring gastropub-style izakaya to Kaimuki
---
Henry Loui's Restaurant — TBD
Hibachi Honolulu — Rafute bowls and plates, Okinawan sweet potato haupia pie. Dates TBA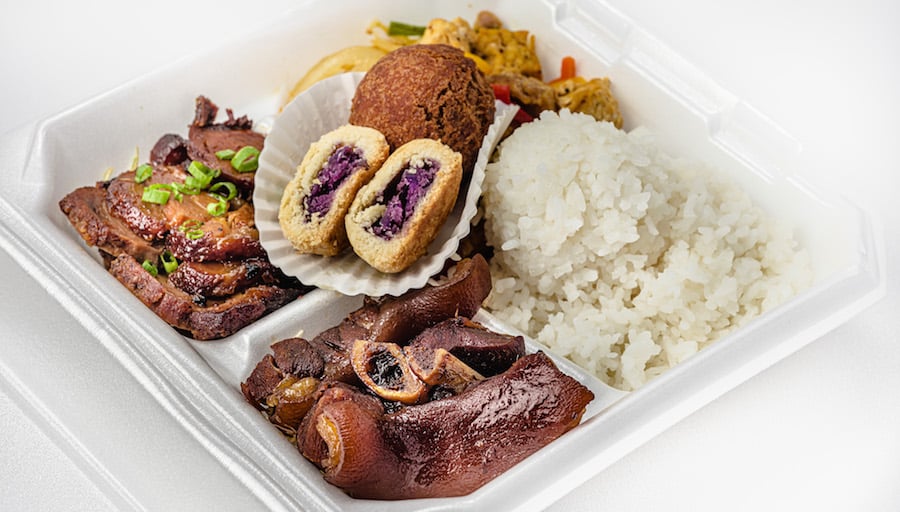 Ige's Halawa — Special mixed plate with sweet and sour pig's feet and other Okinawan items; one dozen andagi, $5
Kin Wah Chop Suey — Free pork and bitter melon dish when you mention Feastival and spend $50 or more
Menehune Mac — Free bag of cookies with every $50 purchase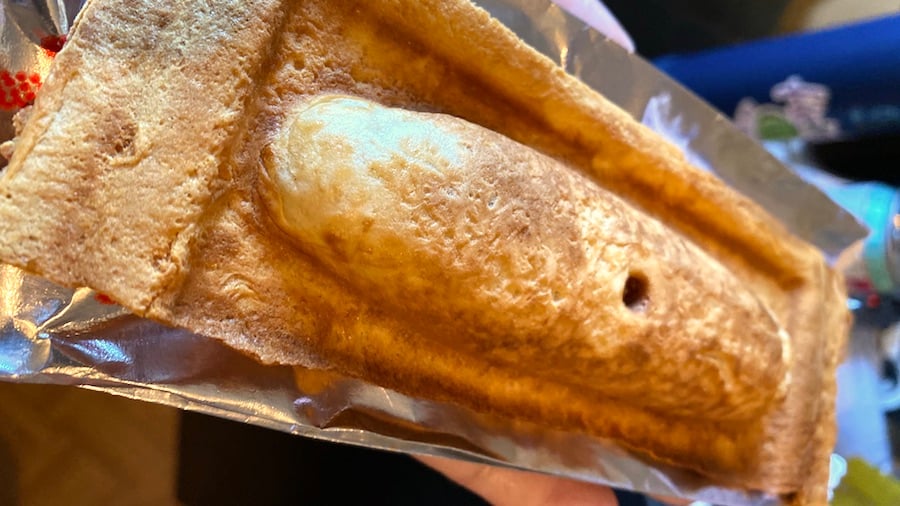 Pagoda Restaurant — Double-crust banana pies inspired by Flamingo Restaurants, $15.95; regular and pumpkin spice andagi (partnership with Aloha Andagi); Original KC Waffle Dogs, $5, and KC Rafute Waffles, $6; manasu drinking vinegar, chili pepper awamori, Kona coffee awamori, lemon awamori, sugar cane & ginger awamori, aged Kuba awamori (partnership with Aloha Awamori). All available Nov. 7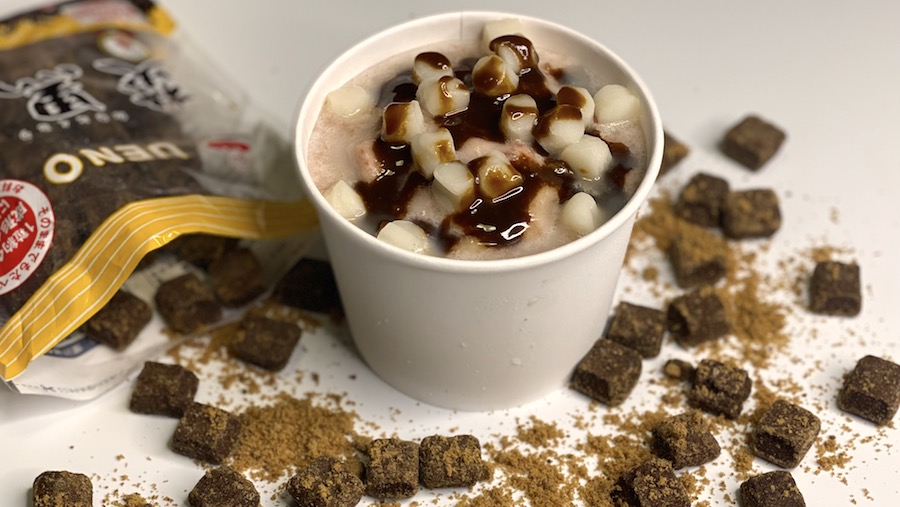 Scoop Scoops — Special zenzai (sweet red bean soup with mochi) with Okinawan black sugar drizzle, $8; plus a free bag of 14 Scoop Scoops character stickers worth $5. Preorder with pickup on Nov. 7
---
See also: The scoop on Honolulu's new sherbet shop
---
Sunrise Restaurant — Takeout pig's feet soup, Okinawan soba, spare rib soup, nakami soup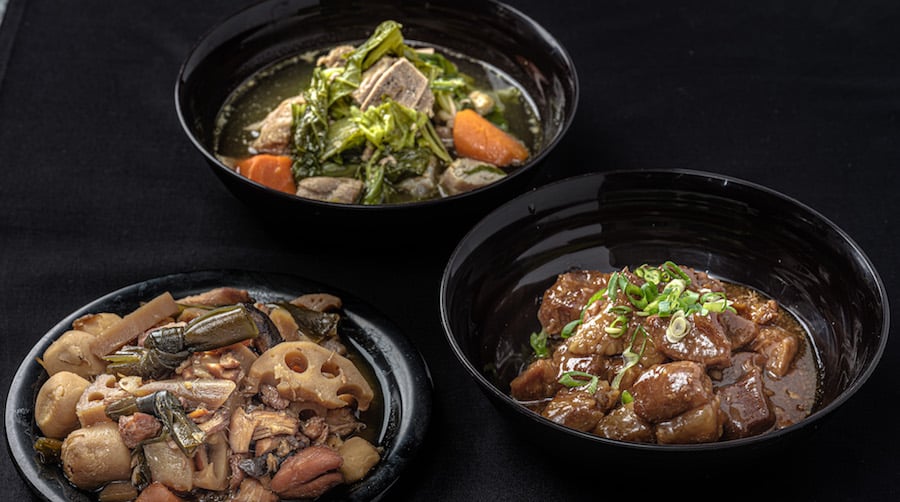 Tatsuo's Hawaii — Mini plates ($9) and regular plates ($11) with shoyu pork and/or spare rib soup; 16-ounce shoyu pork or nishime, $10.47; 24-ounce spare rib soup, $10.47; house-made pickles, 8 ounces $5.24, 16 ounces $10.47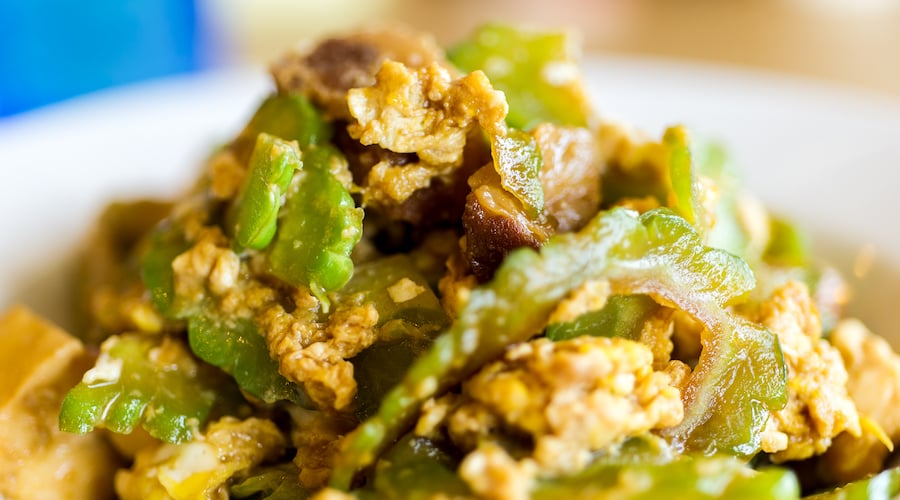 Utage Restaurant — Kandabajushi rice porridge with sweet potato leaves and nine other Okinawan dishes on regular menu. Kandabajushi available only Tuesday, Nov. 3 and Friday, Nov. 6
See also:
Eating Okinawan: Sunrise Restaurant
Eating Okinawan: Izakaya Naru
Eating Okinawan: Hide-Chan
Eating Okinawan: Utage