Eating Okinawan: Utage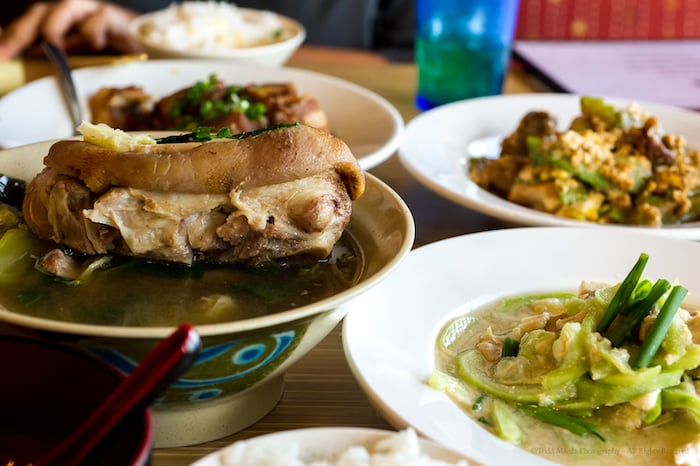 Honolulu is one of the rare places outside Okinawa where you'll find multiple Uchinanchu restaurants. Part 2 of our insider series looks at a longtime favorite in Kalihi.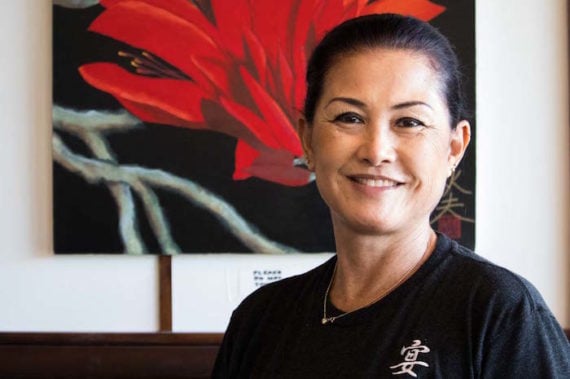 Utage or the "Gathering Place" has been open since 2001 in Kalihi's City Square Shopping Center. It's a family-run business with Jocelyn Kishimoto at the helm, daughter Edna overseeing front of house and son Ivan managing the kitchen. You really get a sense of ohana here.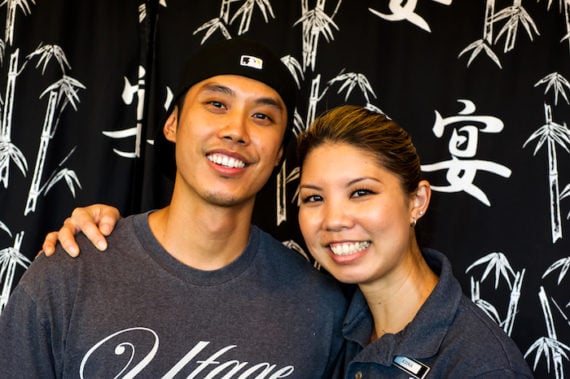 Jocelyn prepares lighter fare for senior citizens and provides some healthier options. She makes sure the menu offers a range of choices for families struggling to find places that kids (or picky eaters) will also want to eat at.
My vegetarian friends have been asking if there are any dishes they can eat (they think Okinawans put pork in every dish). Jocelyn says to let the waitstaff know when you order and they can adjust certain dishes to make them vegetarian.
Utage is unique in that entrees come with your choice of miso soup or salad, drink and dessert. Drinks are coffee, hot or iced tea, fruit punch and Green River! Dessert choices include ice cream, coffee jelly and more, all in nostalgic diner-style dessert cups.
More than any other restaurant, Utage offers a plethora of choices. Example: Most places only give a choice of pork or Spam for their champuru but Utage gives the choice of pork, chicken, Spam, bacon, tuna or rafute!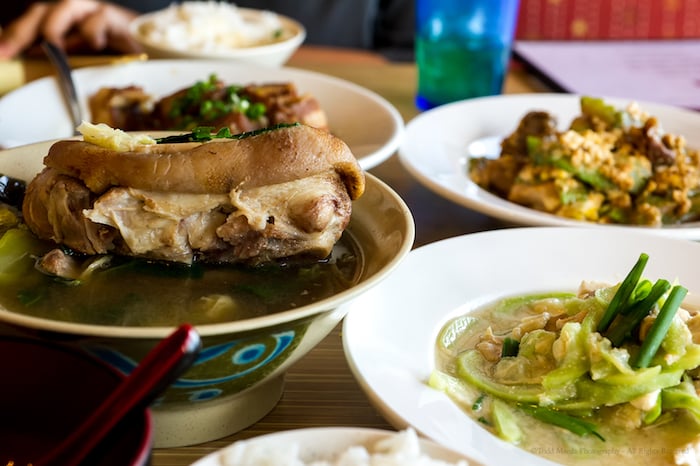 Insider tips:
• Utage has a lot of regulars, so it is best to make reservations.
• It's BYOB with no corkage fee.
• They can accommodate large parties of up to 60-65 people. You need to make arrangements in advance.
• Psst! This year, they have been making mini andagi every Friday. Legit andagi and not the cakey versions that have been popping up at other places. $3.50 for 5 pieces.
THE FOOD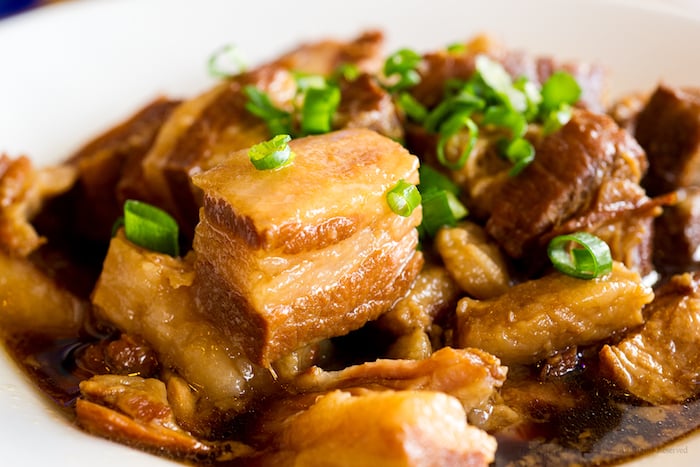 Rafute, $17.50
The shoyu pork is a little on the sweeter side. It's kid-friendly, made with no sake or awamori (a distilled Okinawan liquor). The pork belly is very tender with good flavor and the portion size is really generous! I end up taking my leftovers home and using them to garnish Okinawan soba.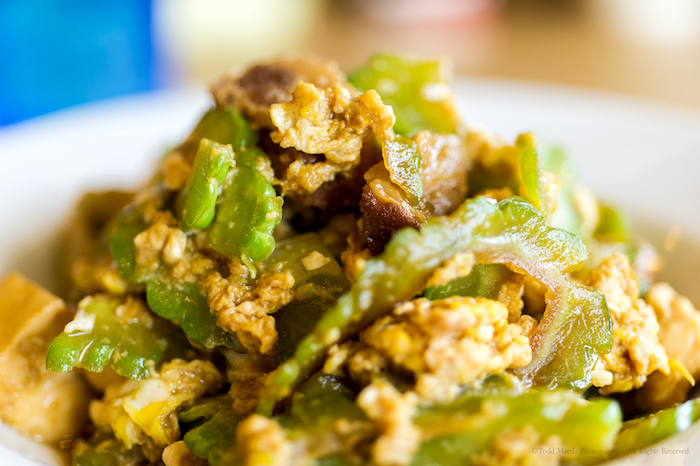 Goya champuru, $17.50
Utage's champuru is "wetter" than other Okinawan restaurants because Jocelyn simmers the ingredients instead of frying with oil. The flavors work well, the goya (bitter melon) is not too bitter and there's lots of it and the rafute.
Ashitibichi or pig's feet soup, $16.50
Most diners are awed by the huge portion of hock in Utage's ashitibichi. They barely notice the seaweed, mustard cabbage and daikon that accompany it. I am always delighted at how much meat and gelatin I find in the delicious pork broth.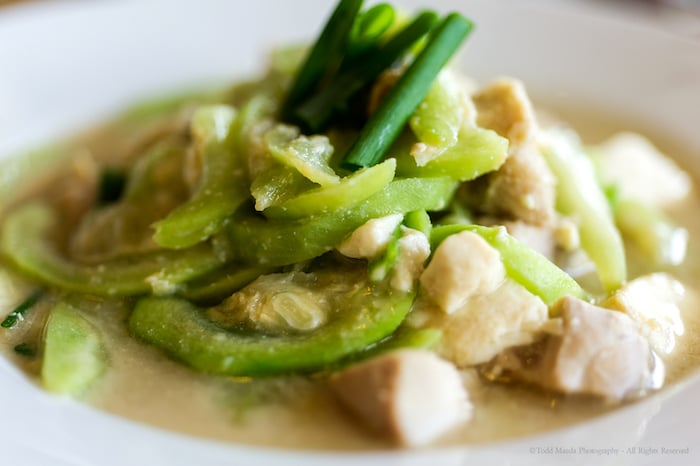 Special to Utage: Nabera (squash) champuru, $16.50
This is the dish that chef Roy Yamaguchi recommends. It's more soup than stir-fry and comes in a light miso sauce that enhances the flavors of the ingredients and is refreshing to eat.
What blows me away is Utage's HANDWRITTEN call list for daily specials. Their daily specials are based on what's available or in season, so there is no set schedule. An employee calls customers on the list to let them know when their favorite specials are coming up! The most popular items are the Konbu Maki that they only make twice a year and the Ahi Nori Tempura drizzled with mayo and kabayaki sauce. Get on the list! Utage is indisputably an old-school restaurant that really takes care of their customers.
Utage Restaurant + Lounge
1286 Kalani St.
843-8109
Mon – Sat 10 a.m.-8:45 p.m.
utagehawaii.com
Here's the rest of our Eating Okinawan series:
Photos courtesy of Todd Maeda