Your Weekend: The Best Family Fun in Honolulu for May 26–June 1, 2022
Chee-hoo from the top of the Century Wheel, stargaze on a rooftop, eat poke, take your family to the movies and more!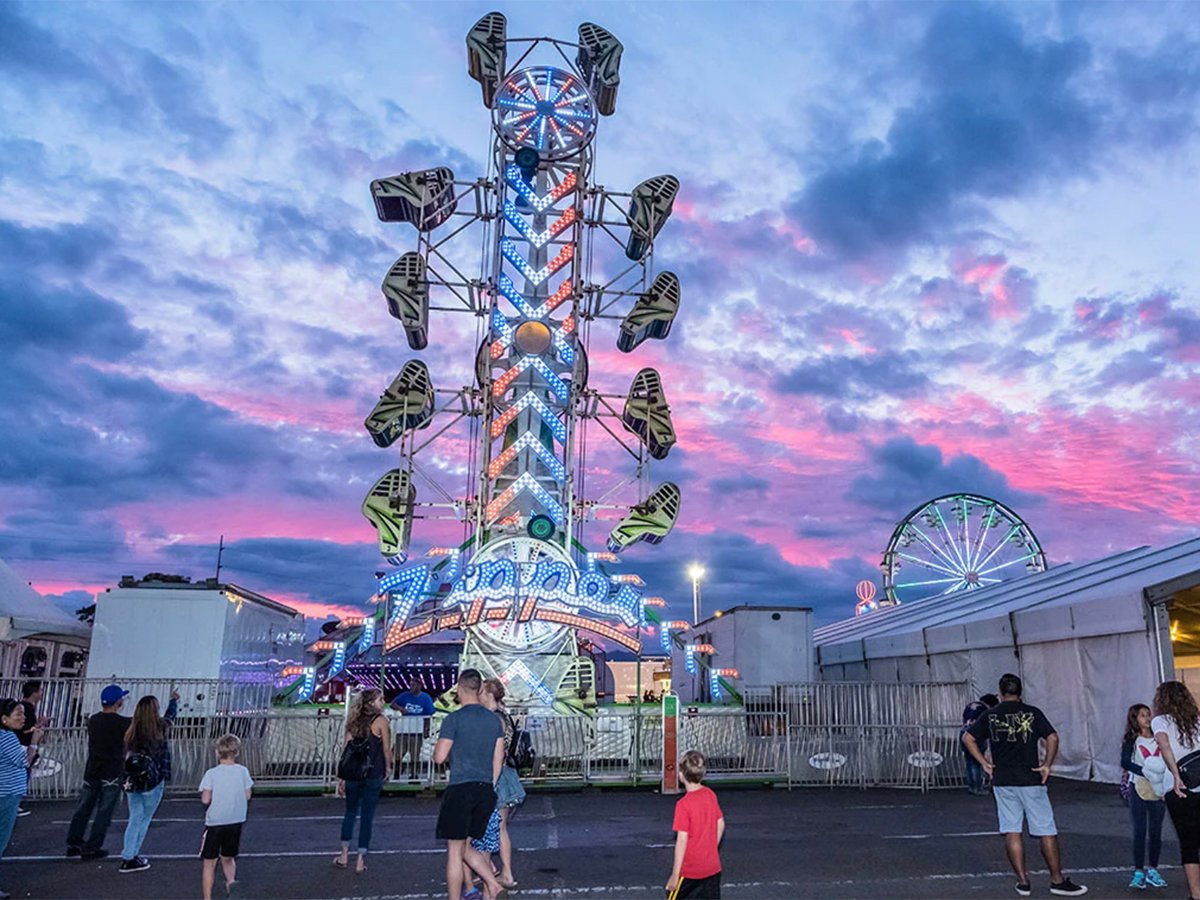 50th State Fair
After a two-year break, this beloved festival is back, and we couldn't be more excited. Celebrate the end of the school year at Aloha Stadium with all your favorite rides (plus some new ones!), a petting zoo, transforming robocar performers, and a packed schedule of live music. You'll get the most bang-for-your-buck if you go on Sunday or Monday from noon to 5 p.m. when admission and rides are half off. Or if you are active-duty or retired military, plan to go on Monday when you and your dependents will receive free admission in celebration of Memorial Day.
Frolic Hawai'i's 5th annual Poke Fest
Poke vendors from all over O'ahu will bring their best poke selections, with additional snack and dessert shops rounding out the menu. Every poke shop will be selling samples of their exclusive Poke Fest creations along with poke bowls and other items so you can still find your fave 'ahi limu and other flavors. Admission is free, there'll be live entertainment throughout, and you'll get to vote online for your favorite new poke. We'll tally the results afterward and crown a new King of Poke Fest 2022. Read more here.
---
SEE ALSO: 5 Reasons to Get Excited About Poke Fest Presented by Fresh Island Fish
---
'Ohana Stargazing
Bring your future navigators and astronauts down to Kaka'ako on Saturday evening for an out-of-this-world event exploring the connection between ancestral wayfinding and modern astronomy. Perched atop of the SALT parking garage, gaze through high-quality telescopes with a guided constellation tour and hear the Hawaiian moʻolelo (stories) of demi-god Maui and goddess Hina. Downstairs in The Barn, keiki will become navigators at sea on the Hōkūleʻa using virtual reality goggles, build a space shuttle in the LEGO play area, and walk through a scaled model of the solar system.
Keiki Film Hui
Our kid- and parent-favorite discounted movie series is back this summer and it launches this week! Hurry and snag your tickets for these soon-to-sell-out matinees in a family-friendly environment where you don't have to worry if your child cries, naps or has to take multiple bathroom breaks. There is a different featured flick each week, kicking off on May 31 and June 1 with "Smallfoot," an animated tale about a yeti meeting a human.
New Openings and Hours
It's an exciting time as our favorite play places and local businesses are expanding and welcoming us back. Get on the track at Razor Sports' new drifting location at Pearlridge Center in the Wai Makai wing. Pet lamas, mini horses, donkeys, goats and sheep under the shade of a monkey pod tree at the new "Da Zoo" at Nalo Keiki Paniolo. Starting Wednesday, June 1, reservations are no longer required to visit the Hawai'i Children's Discovery Center, so drop by to check out the new shave ice, bento and farm props in the Hawaiian Rainbows exhibit (shown above). We also hear that Ice Palace is hiring which means soon we'll have a place to keep cool this summer!
razordrift808.com, @razordrifting808; nalokeikipaniolo.com, @nalo.keiki.paniolo; discoverycenterhawaii.org, @hawaiichildrensdiscoverycenter; icepalacehawaii.com, @icepalacehawaii

---
SEE ALSO: We Tried It: Horseback Riding at North Shore Stables
---
Register: Baking Camp for Kids
Does your keiki love to craft sweet treats? Sign them up for the four-day Baking Camp for Kids at Kapi'olani Community College, regarded for its superb culinary education. Keiki will learn to interpret recipes and use standard kitchen tools and baking techniques to produce homestyle baked goods which they get to bring home with them each day (sounds pretty sweet for mom and dad, too!)