The History of Hawai'i From Our Files: The Original International Market Place
HONOLULU Magazine emerged from predecessor Paradise of the Pacific, which began in 1888, fulfilling a commission by King Kalākaua. That makes this the oldest continuously published magazine west of the Mississippi with an enviable archive worth diving into each month. Here's a look back at June 1957.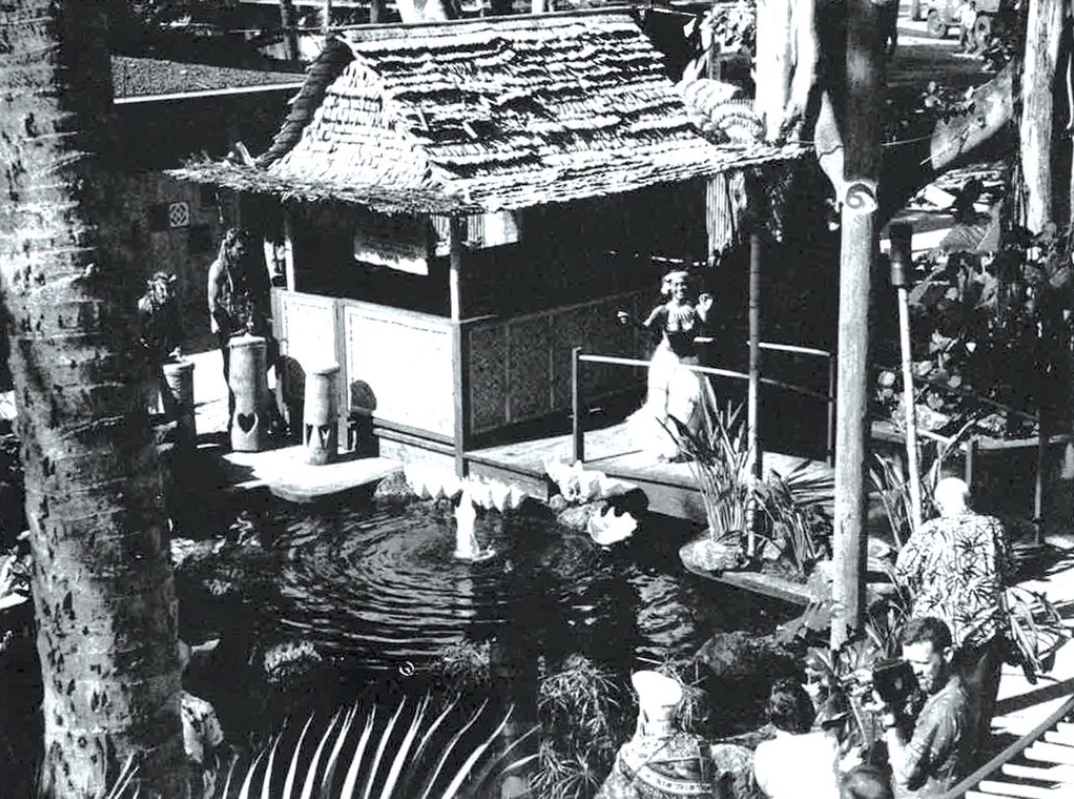 With mega superstore Target opening its doors in the International Market Place, a story in the 1957 June issue of HONOLULU reminds us how the mall's recent face-lift altered its initial DNA.
SEE ALSO: Exploring Honolulu on Google street view is like traveling back in time
Writer Stewart Fern says: "Now taking form are a Japanese Village, a Korean Village, a Chinese Village and a Polynesian or South Seas Village all surrounding a central court of seventeen to thirty exciting shops that sell everything from corned beef hash to island candies." The goal back then, with visitors in mind, was to create a shopper's paradise of everything Hawai'i, which meant goods and goodies that favored our melting pot society. As years passed, locals saw the outdoor bazaar as a hamajang collection of corny crap, not to mention an eyesore, in the heart of Waikīkī.
In 2016, the marketplace resurfaced with a shiny new exterior and stores to match. Long gone are the mom-and-pop stands helmed by (some very pushy) aunties and uncles, kiosks with rainbow arrays of fake lei, towering tiki statues and endless offerings of shell and pearl jewelry. But one thing remains:the banyan tree. "Every afternoon hundreds are seeing the Tahitian shows under the big central banyan tree and enjoying the bright atmosphere," writes Fern.
SEE ALSO: A New Casual Dining Concept Joins International Market Place
Hula shows and live concerts featuring Hawaiian music still exist, although not under the beloved landmark; today, its massive presence in the center of the mall provides shade to spent shoppers lounging in surrounding chairs. And locals and visitors can still find (much cooler) Hawaiian omiyage at ongoing, on-site Island Crafters Markets held on the first weekend of most months. Or, if they're desperate for something kitschy, a Target is coming.
Learn more about the evolution of covers in HONOLULU Magazine and Paradise of the Pacific: 125 Years of Covers, available at shop.honolulumagazine.com
---
Find more photos from Honolulu's past every Thursday on Instagram @honolulumag
---