Your Weekend: The Best Family Fun in Honolulu for May 19–25, 2022
Visit your neighborhood public library, watch a movie at a museum, help clean up a beach and more on O'ahu this weekend.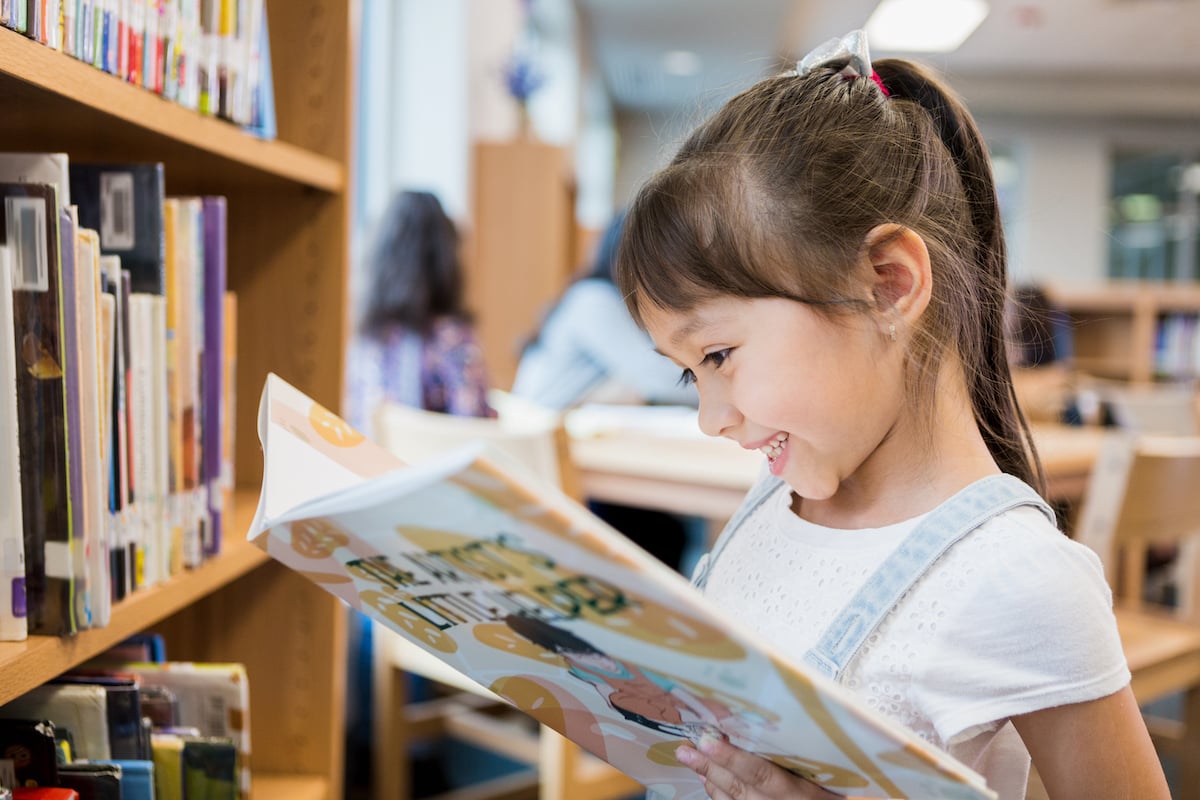 Visit Your Neighborhood Public Library
There are so many reasons to visit one of the state's 51 public libraries, from browsing new books to borrowing an ʻukulele. (For real!) But our libraries also offer a ton of free and fun family-friendly events, like storytimes and crafting.
---
SEE ALSO: 📚 Our Family Guide: Unexpected Ways to Use Your Hawai'i State Public Library Card
---
This weekend alone, you can:
Listen to a story at Salt Lake-Moanalua Public Library (3225 Salt Lake Blvd., Honolulu) from 10 to 10:45 a.m. on May 19; it's followed by a simple craft project. Best for kids 2 to 5.
Watch "Spider-Man: No Way Home" (PG-13) at ʻAiea Public Library (99-374 Pohai Pl., ʻAiea) from 4 to 6:30 p.m. on May 19.
Make a Guatemalan Worry Doll at Wahiawā Public Library (820 California Ave., Wahiawā) from 10 to 11 a.m. on May 21. Limited to 20 participants; RSVP required.
Sing songs and listen to stories at Kaimukī Public Library (1041 Koko Head Ave., Honolulu) at 10:30 a.m. on May 22. Best for ages 3 to 5.
To see more events on Oʻahu, click here.
Watch a Movie about a Museum at a Museum
There's really no better movie to show at the Honolulu Museum of Art at night than "Night at the Museum," right? The museum will be showing this PG-rated film at 6:45 p.m. Saturday, May 21. Come early—it's first-come, first-served—between 5 and 6 p.m. and get a spot in the central courtyard, under the stars. Bring your own blanket—and jackets—too. No chairs or outside food allowed.
All ages
Museum admission, free for children under 18, $10 for Hawaiʻi residents, $20 for general admission
6:45 p.m. Saturday, May 21
900 S. Beretania St., Honolulu
(808) 532-8700
---
SEE ALSO: 🖼️ Our Family-Friendly Guide to the Honolulu Museum of Art
---
Shell-abrate World Turtle Weekend at Seal Life Park
In honor of World Turtle Day on May 23, Sea Life Park Hawaiʻi, in partnership with local conservation organizations, is hosting events all weekend, from games and crafts at the park to a beach cleanup at nearby Kaupō Beach Park. The focus is on celebrating and protecting honu (Hawaiian green sea turtles), which are considered a threatened species under federal and state law. Honu are native to Hawaiʻi and are the largest hard-shelled sea turtle in the world, reaching lengths of 4 feet and weighing more than 300 pounds.
All ages
Park admission; beach cleanup is free
Saturday, May 21 through Monday, May 23
41-202 Kalaniana'ole Highway, Waimānalo
(808) 259-2500
Aunty's Beach House at the Aulani Reopens May 25
Just in time for summer break, the popular Aunty's Beach House at Aulani, A Disney Resort & Spawill reopen on May 25. The Oʻahu hotel will begin taking reservations—which are required—starting May 11.
Aunty's Beach House is a 5,200-square-foot, state-of-the-art kids club—that looks like a traditional Hawaiian-style hale—featuring six colorful rooms, each dedicated to different activities, from a movie room and computer lab to an arts and crafts studio and a game room. Booking options include:
1.5 hours of playtime on Uncle's Side, which includes complimentary themed activities, such as interactive games and arts and crafts based on the theme of the day.
2 hours of playtime Aunty's Side, which includes premium activities, such as Surf's Up, A Surfin', Fishin' and Dancin' Party with Disney friends, where children will learn about the ocean, catch a wave on carpet surfboards with Max and get the somewhat wacky lowdown on fishing Hawai'i waters with Goofy
---
SEE ALSO: 🌴 Our Tips for the Best Family Staycation in Hawaiʻi
---
The facility offers supervised fun—yes, parents can drop off their kids here and leave!—for keiki ages 5 to 12. Sometimes Disney characters stop by and visit the kids, too. It's a win-win for the whole family!
The Oʻahu resort is also launching after-hour activities for the whole family, from 4 to 9 p.m. daily. This is when Aunty's Beach House turns into an evening entertainment venue. Families can choose from an assortment of complimentary and premium activities where they can learn to play the ʻukulele, get together for a lesson in animation or make lasting memories with photo opportunities in front of surfing scenes and other colorful backdrops.
Reservations can be made up to two weeks in advance. To book a reservation at Aunty's Beach House, call (808) 674-6943 or click here.
See Baby Sloths at the Honolulu Zoo
Baby sloths? Yes, please!
A Linnaeus's two-toed sloth, also known as a southern two-toed sloth, was born early in the morning on May 5 at the Honolulu Zoo. This is the sixth baby sloth born at the zoo to mother Harriet (age 9) and father Quando (age 19). So far, Harriet has given birth to four females—ʻOpihi, ʻĀkala, Tommi and Lolohi—and one male, Pono. Only ʻOpihi and Pono share an exhibit at the Honolulu Zoo—the others live at other zoos.
The gender of the new baby sloth isn't known yet, so a name hasn't be chosen, either. If you want to see live views of the sloth exhibit, visit here or here.
Kids' Mental Health Matters
May is National Mental Health Awareness Month. The Centers for Disease Control and Prevention estimate that as many as 1 out of 5 children experience a mental disorder in a given year. Kids' mental health is just as important as their physical health. The folks at Verywell Family published a list of ways parents can help improve their children's mental health. Here are a few of the tips:
Take care of your own mental health: Kids learn by watching you, so model healthful behavior and take care of yourself.
Build trust: Create a sense of safety and security for your children.
Be consistent: Children crave predictability and structure. Things like moving to a new school or experiencing divorce can create chaos and big changes can be hard on kids.
Establish healthy habits: A healthy diet, a good night's sleep and plenty of exercise are essential to both physical and mental well-being.
Develop self-esteem: Provide genuine, realistic praise; give opportunities for independence; and help your child develop healthy self-talk.
Play together: Studies also have shown that engaging in healthy play can benefit kids in a number of ways. For instance, one study found that a child's odds of being happy increases and their risk of depression anxiety decreases when they play.
Seek professional help if you need it.
---
SEE ALSO: 💕 How to Find a Therapist for Your Child
---