Your Weekend: The Best Family Fun in Hawai'i for February 10–16, 2022
Watch more than 100 free films (don't worry, you have 10 days to do it), create a mini forest, work near Laysan albatross and find a woman on the quarter.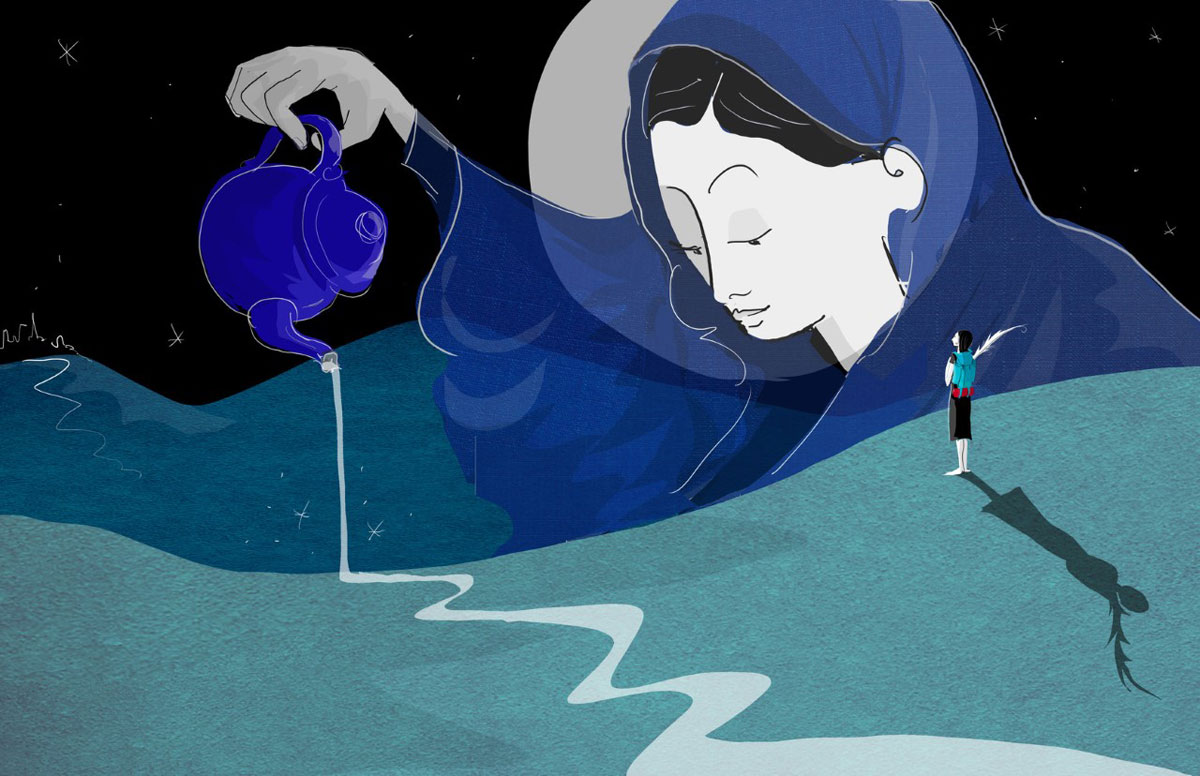 Kids First Film Festival
Oh Kids First, how we've missed you. The free family-friendly film festival was, of course, canceled in 2020 and 2021 along with most other events. But it is coming back virtually in 2022. Starting this weekend, you can start watching more than 100 entertaining and empowering films for kids, free at home. Topics tackle everything from climate change to profiles of thrill-seeking kids to just fun shorts from around the world. And, since host UH Mānoa is partnering with the national Kids First organization, it means the movies are screened to avoid gratuitous violence; race, gender and religious bias; and even scripts that talk down to young watchers. We suggest you register for the all-access pass—why not, it's free!—which allows you to watch any film on the schedule anytime during the festival. There are also four livestream events including a Q&A with the creators of Dreamworks Madagascar: Gloria's Got 'Em all a Little Wild, which makes its world premiere in the festival. We're especially interested in the livestream Q&A with Bobo Gallagher, who crossed the 'Alenuihāhā Channel by himself on a wing foil at the age of 11. His sister, Deveraux, directed and edited the documentary about it; it's available for about 24 hours starting on Feb. 20.
SEE ALSO: 📺 Disney's "Doogie Kamealoha, M.D." Spotlights Hawai'i on Screen and Behind the Scenes
Plantoem Terrarium Workshop
Build your own live forest at this workshop for elementary and middle school students in Kaimukī. Kids will spend about 90 minutes with an instructor (while you run errands or shop) to create their own scenes in glass jars using moss and mini plants. Call quickly if you and the family are interested as this workshop does usually fill up a few days before the event.
6 to 12 years old
$55
Sunday, Feb. 13, then the second Sunday of every month, 1 p.m.
3457 Wai'alae Ave., #203
SEE ALSO: 🪴 Get Growing with the Family: 11 Tips to Start a Backyard or Lānai Garden in Hawai'i
Lunar New Year at International Market Place
It's never too late to celebrate a new year. The Waikīkī center's festivities includes a lion dance, of course, Chinese calligraphers and a chance to look at the moon through a telescope with the Stargazers of Hawai'i. The stargazers just recently restarted events at the market place, but take advantage of this rare weekend viewing—the group usually holds its gatherings on the top of the market place's garage on on Wednesdays—to get a closer look at the evening sky. We tried it! See our tips for having your own Stargazers of Hawai'i party.
All ages
Free
Saturday, Feb. 15. Lion dances begin at 11 a.m., Chinese calligraphers start at 1:30 p.m. and the Stargazers of Hawai'i moon party is 7–9 p.m.
2330 Kalākaua Ave.
(808) 921-0536
SEE ALSO: 🧧 Make It With the Family: New Year Wish Box Craft
Kalaeokauna'oa Volunteer Workday
It's a mile-long hike to get there, but once you reach Kalaeokauna'oa, or Kahuku Point, for this volunteer activity, you can enjoy watching for Layson albatrosses and other birds and wildlife. While there, you'll help to remove invasive species and plant native seedlings. Bring water, a hat and sunscreen to protect against the sun, covered shoes, weeding tools and gardening gloves. When you're done, stop for lunch at nearby Kahuku Farms, the local eateries at Kahuku Sugar Mill, or grab super fresh poke and 'ahi katsu from Ken's Fresh Fish.
All ages
Free
Saturday, Feb. 12, 9 a.m.–noon
Meet in the Turtle Bay Resort parking lot, 57-091 Kamehameha Highway, Kahuku
SEE ALSO: 🍴 Hawai'i Family Restaurant Review: The Cutlery
Find a Maya Angelou Quarter
For the first time ever, you can find a woman on the U.S. quarter. The first in the American Women Quarters series began shipping from the U.S. Mint several weeks ago. The back of the quarter features writer and activist Maya Angelou with her arms outstretched and a soaring bird behind her. On the front is a different image of George Washington than the one on the traditional Washington quarter. It's by artist Laura Gardin Fraser and was recommended as the design for the quarter in 1932 but was not selected at the time.
The U.S. Mint suggests calling your bank to see if the quarters have arrived. You can also buy the entire set—which will include astronaut Sally Ride; the first female Cherokee Nation chief, Wilma Mankiller; suffrage leader and educator Nina Otero-Warren; and the first Chinese American film star in Hollywood, Anna May Wong—from the mint. Of course, it will cost much more than a quarter each; the set of five retails for $21. The mint will release five quarters featuring influential women every year through 2025.