Make It With the Family: New Year Wish Box Craft
Upcycle holiday cards, wrapping and illustrations into a box to hold all your wishes for a new year.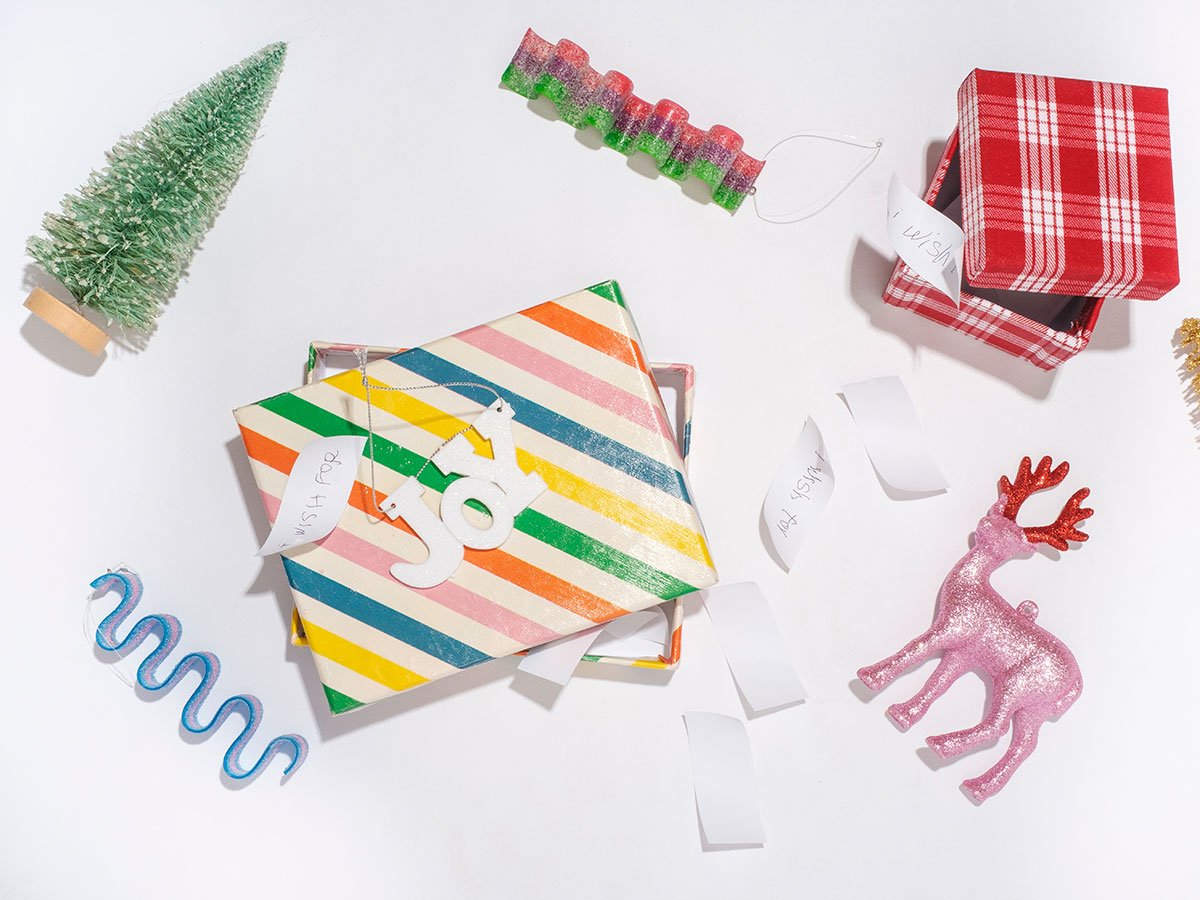 The holidays are a time for family traditions. One of mine is a wooden wish box my brother made for me. He included little Post-It-sized slips of paper and tiny ribbons, as well as a brief explanation:
"The Wish Box is designed to hold important stuff, such as wishes for the upcoming year, predictions about what you hope will happen to you and the people you love, and memories of all the fantastic things that have happened to you the past 12 months."
Since the kids are home for a few weeks, why not make your own? This is a great project for the days following Christmas. Save your small boxes, favorite wrapping paper, some tissue paper and holiday cards to reuse as decorations.
Supplies                                                                                             
Small sturdy box with lid
Wrapping paper, old catalogs, tissue paper
Modge Podge (a type of all-in-one glue/sealant/varnish sold at craft stores) or create your own mixture with 3/4 cup glue and 1/4 cup water
Scissors
Paintbrush
Wax paper
Instructions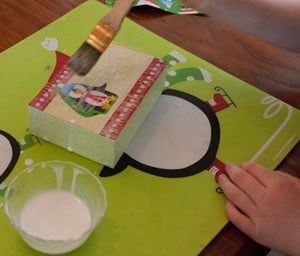 1. Ask the kids to cut out images or swatches of color from catalogs or wrapping paper. You could try a Santa or holiday theme, certain colors or any look they like.
2. Brush the paper with glue, place it on the box, and add a bit more glue on top.
3. Overlap the images a bit if you don't want to see the box. When the box is covered, or your kids are done, add one more layer of glue on top. It will be clear when it dries.
4. Place the box on wax paper and move it every so often so it does not adhere to the paper.
5. When the box is dry, place note paper and tiny ribbons inside. Some time before Jan. 1, use a paper to record your wishes and predictions for the New Year as well as accomplishments from the previous year. Put the date on top and tuck the slip of paper away until the following year as a fun time capsule of memories.
We have other ideas for New Year fun: