Make It: Star Tiara
A big dose of sparkle and shine will keep the keiki up till midnight.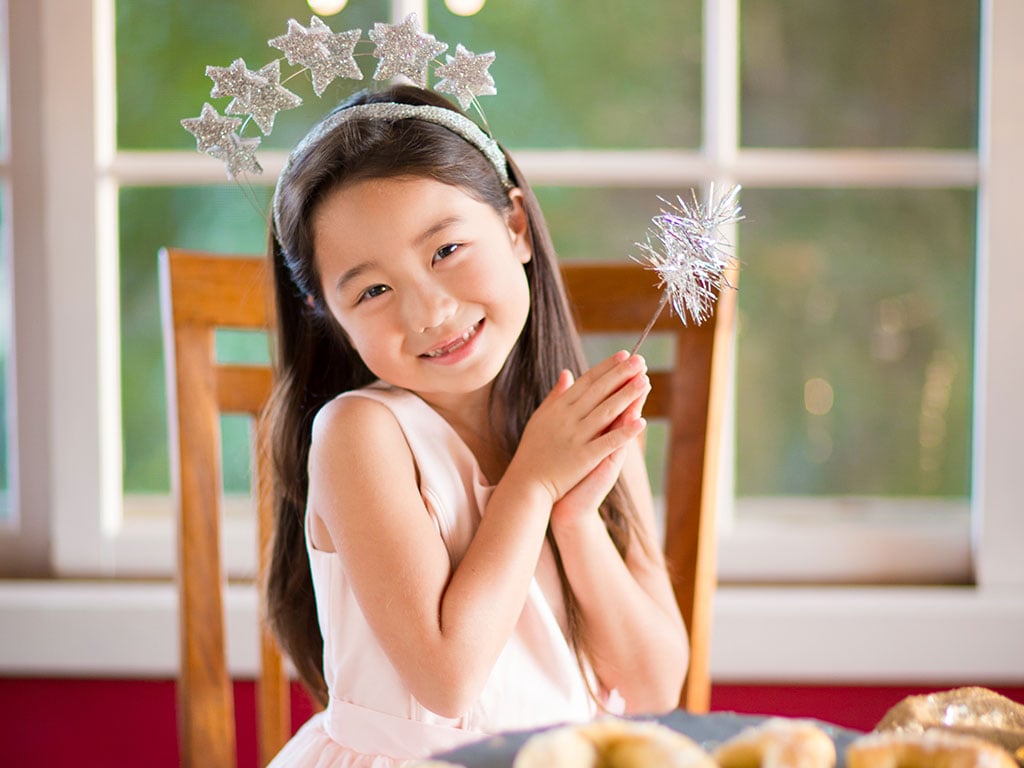 Photo: Karen DB Photography
Tip: Use glitter cardstock or scrapbook paper to avoid spills.
A photo finish for 2019! Every child will shine in a D.I.Y. crown.
Materials:
Felt star stickers in various sizes. We found ours at Ben Franklin's
Silver glitter or silver glitter scrapbook paper, found at craft stores.
White glue
Silver wire
Hot-glue gun
Headband
Silver ribbon
Paint brush
Instructions:
Paint six larger stars and 14 smaller stars with glue and cover in glitter. You can also cut these out of glitter scrapbook paper squares, found at most craft stores.
Cut a 10-inch and a 12-inch piece of silver wire.
Place one end of each piece of wire at the lowest part of the headband and hot glue in place. Wrap silver ribbon over the wire and headband going up about two inches.
Now, wrap the ribbon only around the headband until you get to about two inches from the other end of the band. Hot glue the other side of the wire to that end, cover wire and the headband with ribbon and secure the end of the ribbon with hot glue.
Hot glue a large star to the center of the front wire, then attach a star to the back. Repeat with the rest.
Thank you to thehousethatlarsbuilt.com for the instructions.
Photo: Karen DB Photography
Use the glitter and tiara scraps to make cute cut outs for some end-of-the-year photos.