Make It: Ring In the New Year Bread
Pair home-baked bread with tasty butters for a fun way to dig into the new year.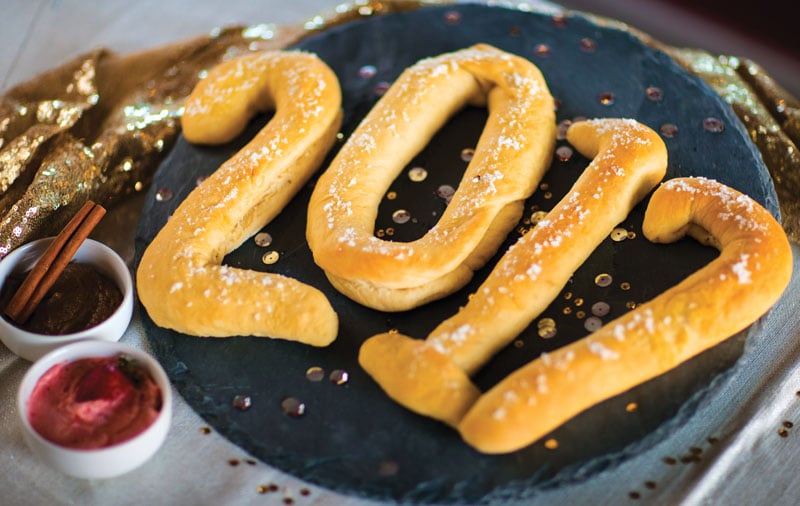 Photo: Karen DB Photography
Don't have time to make your own dough? Pick up refrigerated doughs at the supermarket and sculpt away!
Kids will cheer for fresh-baked bread when it comes with strawberry and cinnamon spreads.
Ingredients:
1 package active yeast
1 cup warm water
1 teaspoon sugar
1 teaspoon salt
2 tablespoons oil
2 1/2 cups flour
Instructions:
Preheat oven to 425 degrees.
Dissolve yeast in warm water.
Stir in remaining ingredients. Use a mixer or beat well with a spoon or fork until the dough is sticky, but doesn't stick to your fingers. You may need to add more flour.
Let dough rest for 5 minutes.
Cut dough in thirds. Roll each section into long snakelike rolls, as evenly as possible.
Form the numbers on a silicon baking sheet or parchment paper. Use the first roll to form the 2, the second to make a 0 and split the remaining dough into two pieces to create the 1 and 8.
Bake for 15 to 20 minutes until it is browned to your liking.
Brush the bread with melted butter or olive oil and sprinkle with salt.
Thanks to funonadime.net for the easy pizza dough recipe.
Strawberry Butter
Mix together:
1/2 cup unsalted butter, room temperature
1/8 cup confectioners' sugar
1/8 teaspoon salt
Then add 1/4 cup fresh strawberries, hulled and coarsely chopped.
Brown Sugar Cinnamon Honey Butter
Mix together:
1/2 cup salted butter
1/4 cup dark brown sugar
1 teaspoon cinnamon
1 tablespoon honey
Thanks to happymoneysaver.com and marthastewart.com.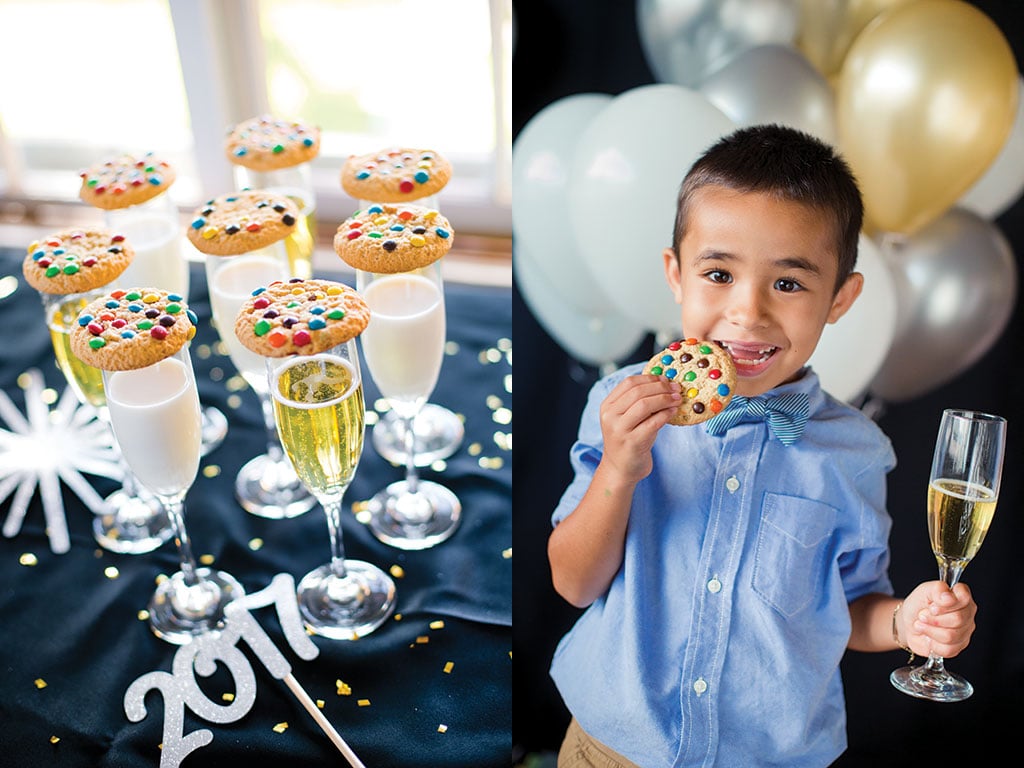 Photo: Karen DB Photography
Add champagne flutes with sparkling cider, milk and cookies for a sweet finish for the night.