Where to find the best Chinese-style ribs
Move over, roast duck. These ribs are meaty, hefty and glorious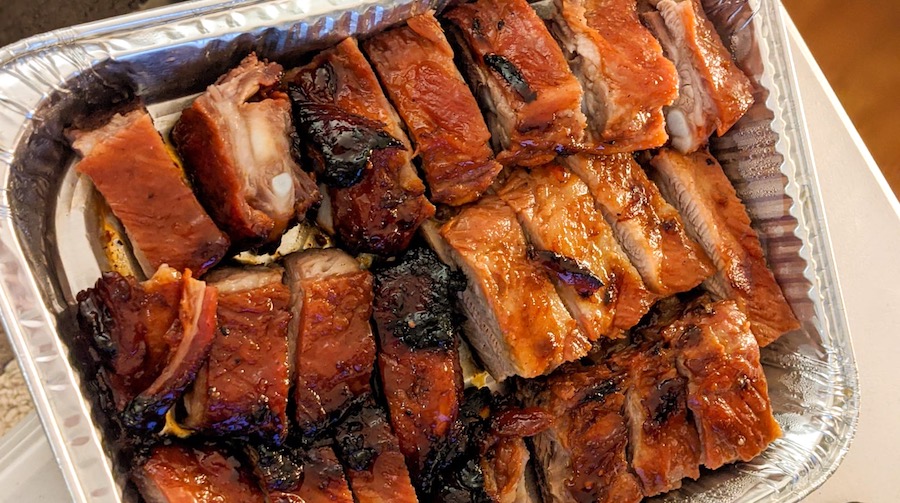 Ribs at Chinese roast meat counters in Honolulu are tucked away in a corner to make room for hanging burnished ducks and crackly-skinned roast pork. It's time for these quiet stunners to take centerstage: They are meaty and hefty, roasted just so they have a little give, but not so they wilt off the bone. Glazed and sticky with honey, they are a messy, glorious delight. We tried all the Chinese-style ribs we could find in town. Here are our four favorites:
Nam Fong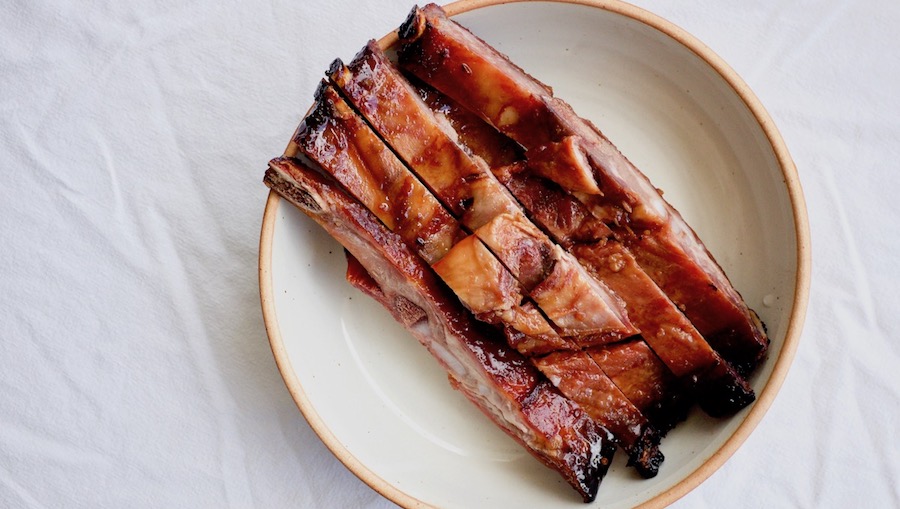 This is where we first discovered the secret of Chinese ribs, hidden in plain sight. At Nam Fong, the spareribs ($12.75 a pound) are like pork candy, roasted until sweet, crispy edges caramelized around the savory meat streaked with fat. Get them sliced lengthwise or crosswise into smaller chunks as for pupu (I prefer the latter — they're more fun to eat that way). These are the only ribs we found in town that don't need to be preordered.
1029 Maunakea St. • Chinatown • 599-5244
Mandarin Kitchen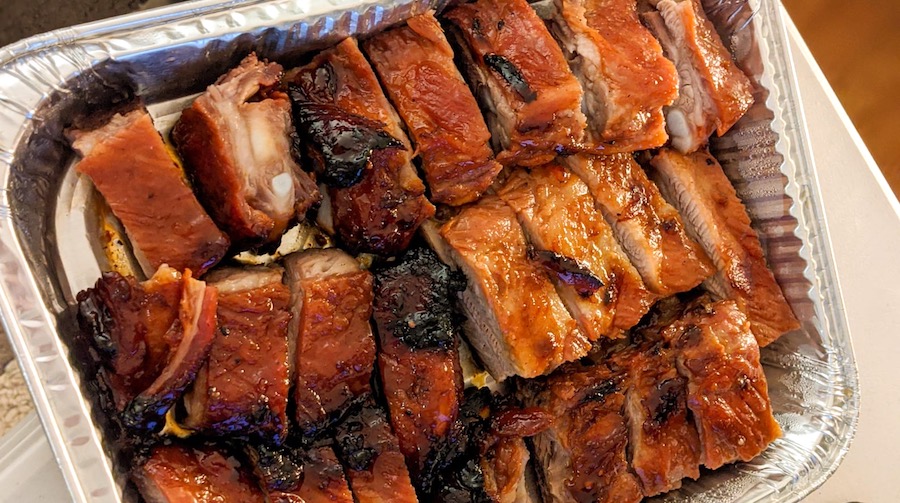 Mandarin Kitchen's honey-glazed pork ribs ($15 a pound) are more like American ribs in structure — thick and meaty, more entrée than snack — but distinctly Chinese in flavor. You must order them two days in advance, and there is a two-pound minimum. All of which sounds like a little too much work and anticipation, but it absolutely pays off in the form of glossy, juicy slabs prepared — and laid out like a precious gift — just for you.
4618 Kīlauea Ave. • Kahala • 739-1388
Moon Garden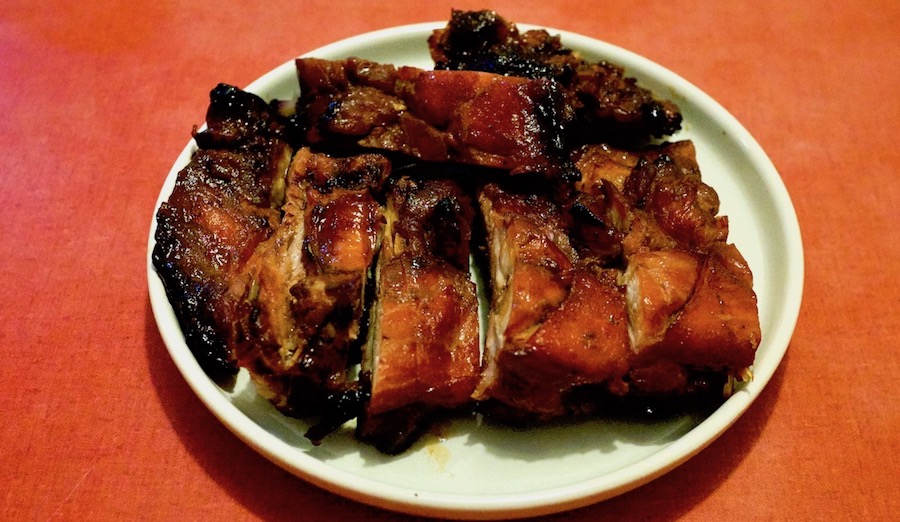 Moon Garden regulars know to preorder the honey BBQ pork ribs ($24) at least a day in advance — if you know Chinese-style ribs, it's likely through Moon Garden. These thick and substantial ribs, slicked with syrup — not too thin and just sweet enough — and punctuated with occasional bursts of fresh ginger, are the gold standard of ribs in Honolulu's Chinese restaurants.
578 N. Vineyard Blvd. • Liliha • 843-1868 • moongardenrestaurant.com
Yong's Kitchen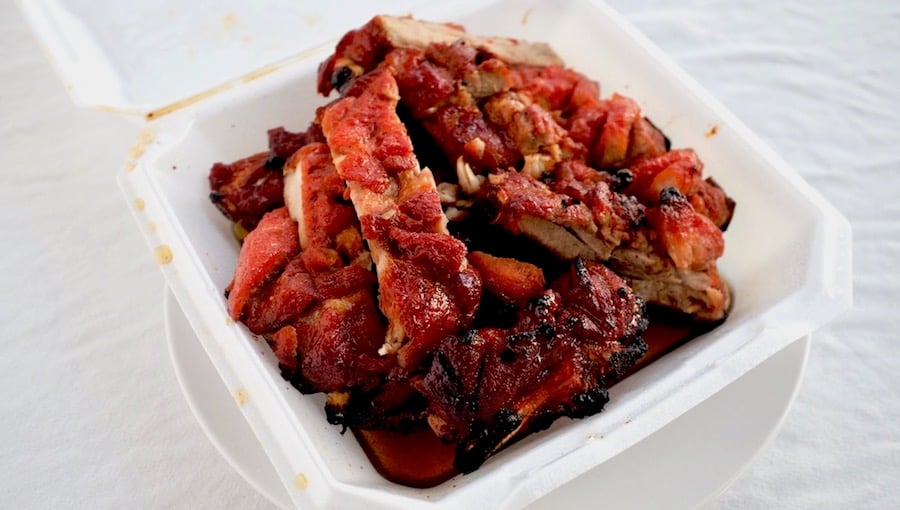 Unlike roast meat counters, which bake the ribs, restaurants are more likely to fry them and then toss them in honey syrup. At Yong's, the result is more saucy — not knowing this, I inadvertently spilled half of the liquid in my car when bringing it home — and the ribs lack the sheen of those from Chinese roast meat counters. Yong's honey barbecue pork ribs ($24) are satisfying, though a case in which the new doesn't quite surpass the original (Yong's owner was a partner in Moon Garden). They must be ordered at least one day in advance.
1157 Maunakea St. • Chinatown • 599-5262