The Rising Popularity of Ube
Local farmers are growing the purple yam, but local sweet potatoes still reign supreme across most dinner tables.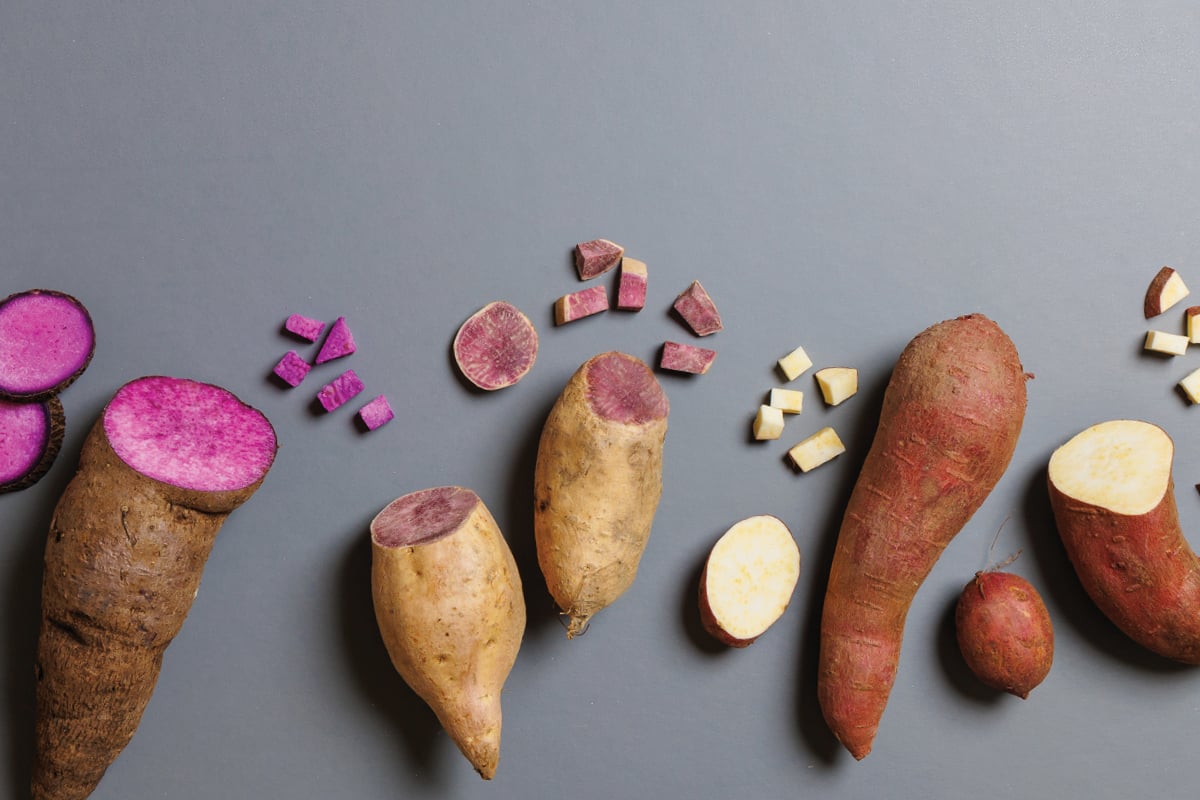 Back in March, local ube with rough barklike skin began showing up at some Foodland stores, often near the local sweet potatoes. It would be easy to assume they're one and the same or at least in the same family, but experts set us straight: Ube is a yam, with a slippery texture similar to yamaimo or mountain yam, while 'uala is a sweet potato brought to Hawai'i by Polynesian voyagers. With a growing cycle of three to seven months, we can find local sweet potatoes year-round in our stores, while ube, which takes a full year to mature, is only available in the spring.
Ube is a yam similar to the Hawaiian 'uhi, which arrived in the Islands as a canoe crop.
The most bountiful sweet potato is the purple Okinawan variety, which traces its roots to South America; it arrived in Japan in the 1600s and came to Hawai'i with sugar plantation workers in the early 1900s. Most are good mashed like other potatoes or sweetened with some coconut milk, and they're versatile enough to hold their own in potato salads and stews and other entrées. While we've seen bright purple ube show up on O'ahu in everything from tarts and ensaymadas to cupcakes and Greek bougatsa, most chefs reach for a bottle of extract or frozen imported yams for those dishes because of their convenience and accessibility.
For more info and recipes using both ube and sweet potatoes, visit eatbreadfruit.com.
SEE ALSO: Hawai'i Comfort Food: Ube Pancakes