Season's Eatings: Ube Pancakes Recipe
Whip up a purple yam breakfast in just minutes!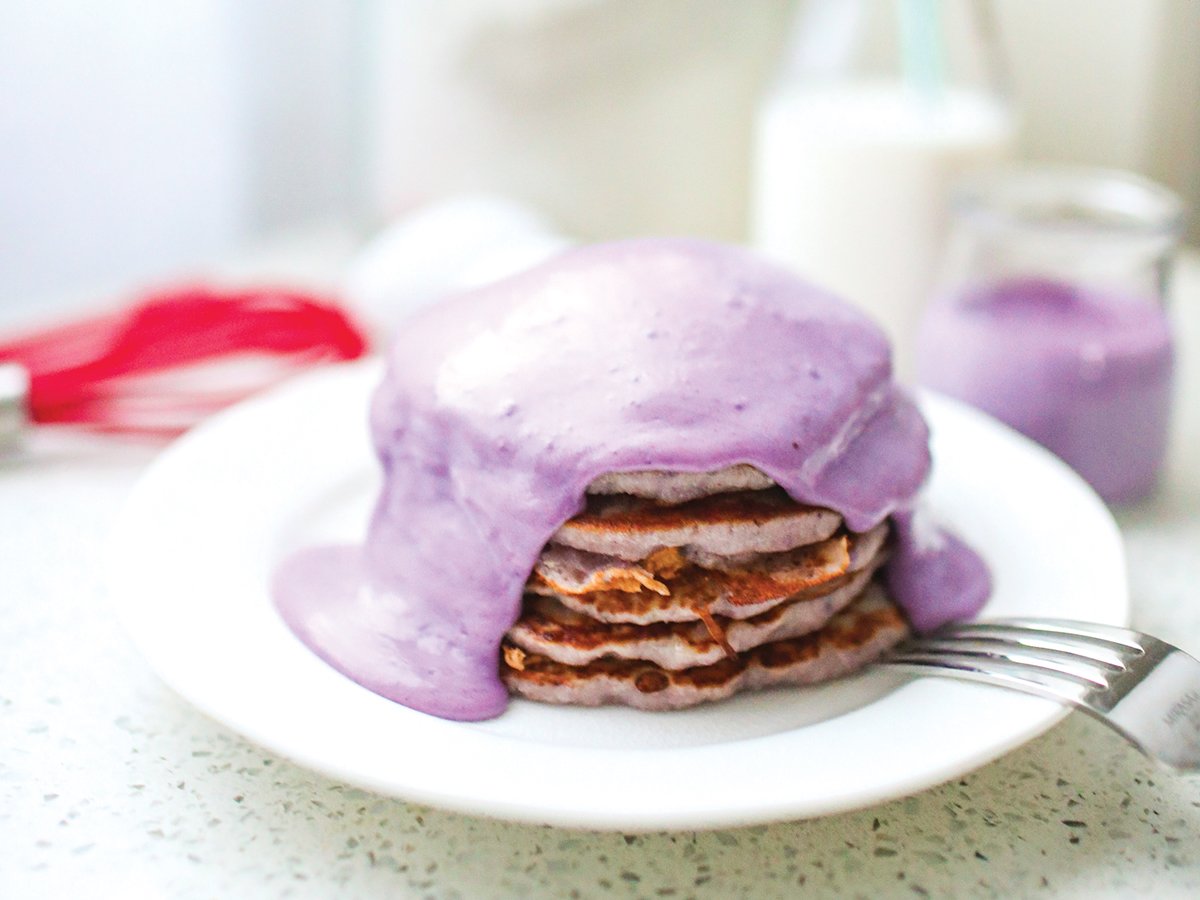 Photo: Karen DB Photography
Pancake Ingredients
1 cup (or more) of instant Krusteaz pancake mix
3/4 cup water for every 1 cup of pancake mix
1/4 cup *ube jam (see below for jam details)
Butter or oil for cooking
Pancake Instructions
Mix water and pancake mix according to directions on the box
Blend with whisk until smooth
Add ube jam into the pancake mixture and blend well
Add oil or butter to pan to prevent sticking
Heat pan to medium heat
Pour 1/4 cup of batter to make one pancake
Flip when pancake batter begins to bubble
Grill until pancake is golden brown on each side
Ube Sauce Ingredients
1 tbs butter
1/2 cup heavy cream
3 tbs *ube jam (see below for jam details)
Sugar to taste
Melt 1 tablespoon of butter in a small sauce pot on low heat
Add heavy cream and turn heat up to medium
Ube Sauce Instructions
When cream starts to boil, mix in Ube jam and simmer on medium low for about 10 minutes or until desired thickness
Add sugar to your desired sweetness
*Ube jam can be found in most Asian grocery stores on Oʻahu, or can be ordered from local company Ubeologie, which makes fresh-to-order Ube Jam and other ube desserts. Ubeologie can be reached via Instagram @ubeologie or call (808) 990-5559.