The History of Hawai'i From Our Files: O'ahu's First Railroad
HONOLULU Magazine emerged from predecessor Paradise of the Pacific, which began in 1888, fulfilling a commission by King Kalākaua. That makes this the oldest continuously published magazine west of the Mississippi, with an enviable archive worth diving into each month. Here's a look back at July 1937.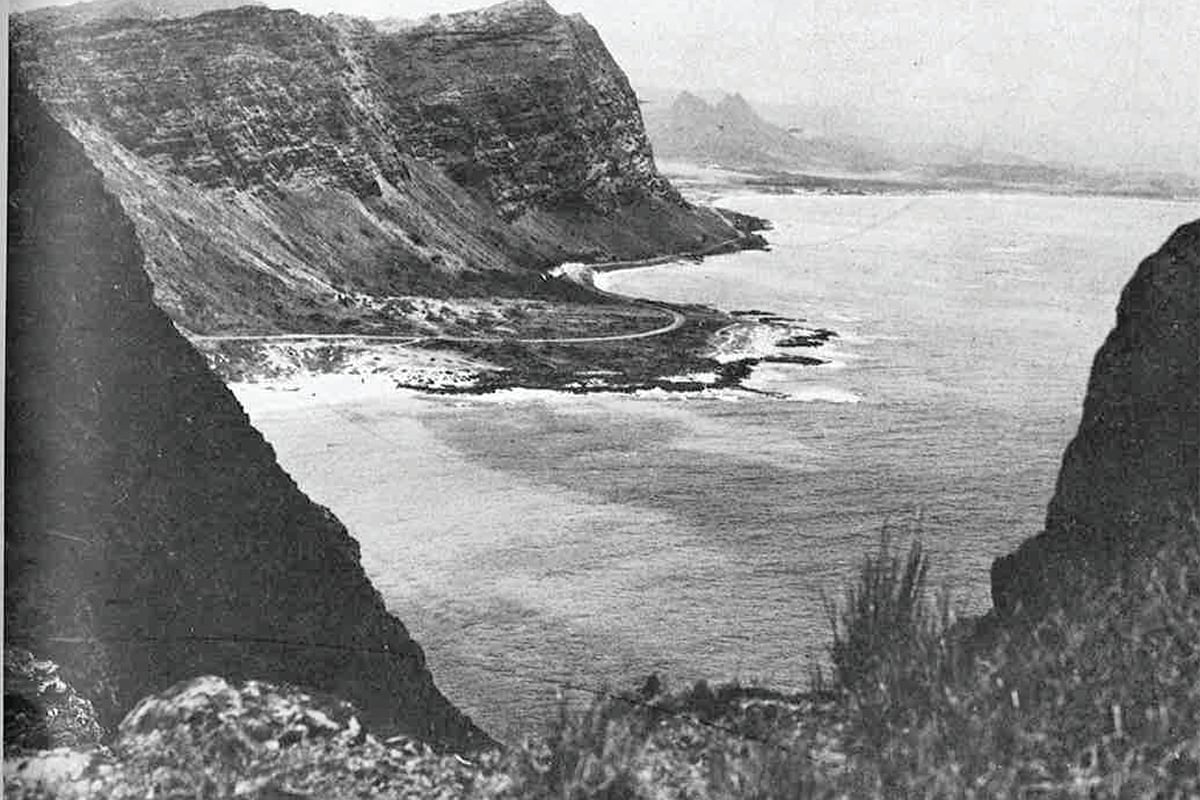 Hawai'i's railroads received their first green light in 1878, when the Kingdom of Hawai'i enacted a measure giving railroad companies the right of way over government lands and to build stations. Eleven years later, on King Kalākaua's birthday, the first line on O'ahu officially opened. In 1937, Paradise of the Pacific regaled those first trips.
"On November 16, 1889—Mr. Dillingham presided over the 'inauguration of the completed portion of the Pearl Harbor Division.' The 'handsome but not quite completed city terminal station at Iwilei was decorated with Hawaiian, American and O.R. & L. Company flags.'
"Passenger engine Kaala pulled the initial train out of the depot at 7:00 a.m. and engine Leahi took out the next. 'Eleven trains were dispatched to Halawa on the shore of Pearl Harbor and returned.' Three thousand three hundred tickets were issued but as a matter of fact over four thousand people made the trip.
"'Ho for Halawa and The Lakes of Pearl Harbor!' exclaimed an advertisement on November 19, 1889 for a grand excursion on the following 23d. 'Tickets for the Round Trip limited to 150: $2.50 each.' Return from Halawa by Steam Ewa. On this excursion 'a band of native musicians played melodious selections all the way.' …
SEE ALSO: History of Hawai'i From Our Files: First Public Park of the Kingdom
"Pineapple canneries, Moanalua Gardens, Oahu Prison, sugar cane, entrance to John Rodgers Airport, Hickam Army Airfield, Puuloa Station, and right in to Pearl Harbor Navy Yard we roll. Oil tanks—forests of them. Cactus striving to live on thin soil over lava rock. Fish ponds. We emerge from the fenced-in Navy Yard. Follow the Pearl Harbor shoreline—East Loch, Middle Loch and West Loch in turn. Fishing nets, Aiea Station, queer houses on stilts, tiny islands. A water buffalo or carabao. At Kalauao the scene changes to rice. … Scarecrows, white flags, and sentinels in sentry boxes jangling tin cans and bells—to frighten off the thousands of hungry ricebirds."
By 1922, the O'ahu Railway and Land Co., or OR&L, was transporting 1.4 million passengers annually, but ridership started to decline with the ascent of automobiles. However, during World War II trains rolled 24 hours a day moving munitions, troops and defense workers around the island. The number of passengers hit an all-time high of more than 2.6 million in 1943. When the war ended, so did gas rationing, and people started returning to their cars. The April 1946 tsunami damaged the main tracks between Wai'anae and Kahuku and at the end of 1947, the final continuous operating passenger trains ceased operations. Today, the Hawaiian Railway Society maintains 6.5 miles of track from 'Ewa to Kahe Point for tours several times a week.
Learn more about the evolution of covers in HONOLULU Magazine and Paradise of the Pacific: 125 Years of Covers, available at shop.honolulumagazine.com.
---
Find more photos from Honolulu's past every Thursday on Instagram @honolulumag.