The History of Hawai'i From Our Files: In Praise of the Library of Hawai'i
HONOLULU Magazine emerged from predecessor Paradise of the Pacific, which began in 1888, fulfilling a commission by King Kalākaua. That makes this the oldest continuously published magazine west of the Mississippi, with an enviable archive worth diving into each month. Here's a look back at May 1922.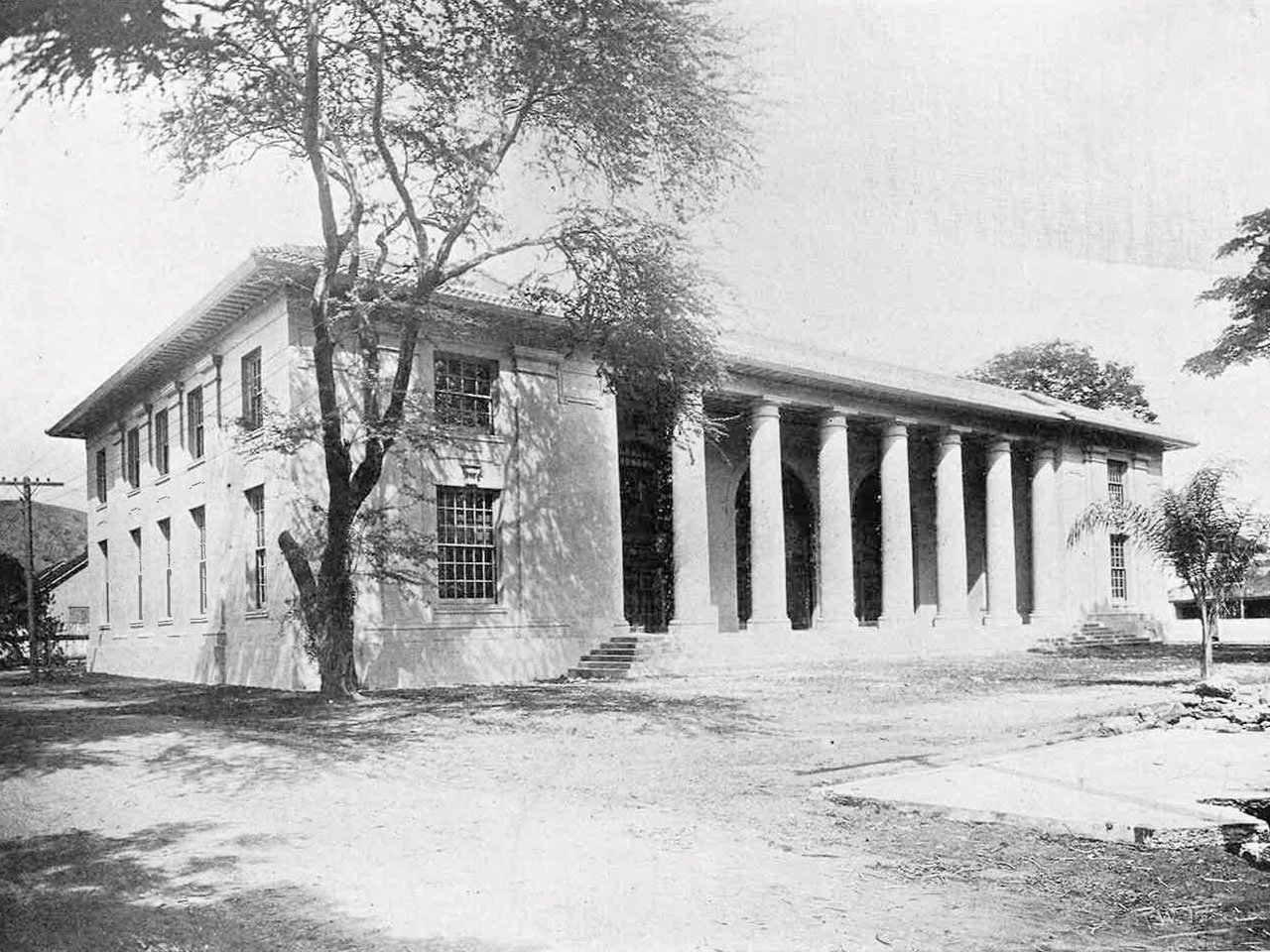 Writer Hugh Jamieson celebrates the Library of Hawai'i, not quite a decade old, as a place where schoolchildren "not only seek mediums for perfecting their knowledge through customary educational authorities but they avidly peruse the general every day publications for Caucasian manners, fashions and customs so that they are able better to understand what may have been given them by spoken word in a more leisurely fashion towards its proper digestion." He sees it as a place for Americanization, pointing out that "there are no foreign language publications … The authorities realize that their chief duties are with the young men and women of foreign parentage and the consequent encouragement should be to read in English only." There was a big push at the time toward Anglo American values in Hawai'i.
The Library of Hawai'i, which evolved into the Hawai'i State Library, started with 30,000 volumes from the Honolulu Reading Room Association and the Hawaiian Historical Society, which was formed to preserve historical materials and to publish research on Hawai'i's history. In March 1922, 19,076 books had been checked out in Honolulu, and another 2,357 were circulating across the rest of the island. "Owing to the rapid increase in the population, the Library will shortly need greater accommodation and the more rapid extension of the work is greatly hampered by lack of funds," Jamieson writes. In 1913, the year the library opened, 69,844 books were checked out; in 1920, that increased to 153,506.
Today, the Hawai'i State Library holds more than 525,000 books, ranging in topics well beyond just American interests. It underwent two expansions: from 1928 to 1930, with designs by architect C.W. Dickey tripling its size; and from 1990 to 1992, when the mauka wing was added. The public library system also offers more than just books, including digital access to The New York Times, Hawaiian quilt patterns, 'ukulele, films and thousands of Korean e-books. There were more than 300,000 digital checkouts in 2021.
SEE ALSO: Hawai'i Checked Out a Record-Breaking 1 Million Books Online in 2020
Jamieson ends his story by praising librarian Edna I. Allyn as "the acme of graceful courtesy [whose] patience at all times seems inexhaustible." Allyn was the first librarian of the Library of Hawai'i (she had been with the private subscription-based Honolulu Library and Reading Room Association since 1907). "It may be possible to equal the service at the Library but it is equally certain that such service will not be surpassed," Jamieson writes. Allyn died in 1927; today, the library's children's room is named after her.
Learn more about the evolution of covers in HONOLULU Magazine and Paradise of the Pacific: 125 Years of Covers, available at shop.honolulumagazine.com.
---
Find more photos from Honolulu's past every Thursday on Instagram @honolulumag.