Pidgin 102: Should Pidgin be Standardized in Writing?
Spoken is one thing, but when different people spell Pidgin words differently what does it mean for the language? In the third of our four-part series on pidgin, Da Pidgin Guerrilla Lee Tonouchi takes a look.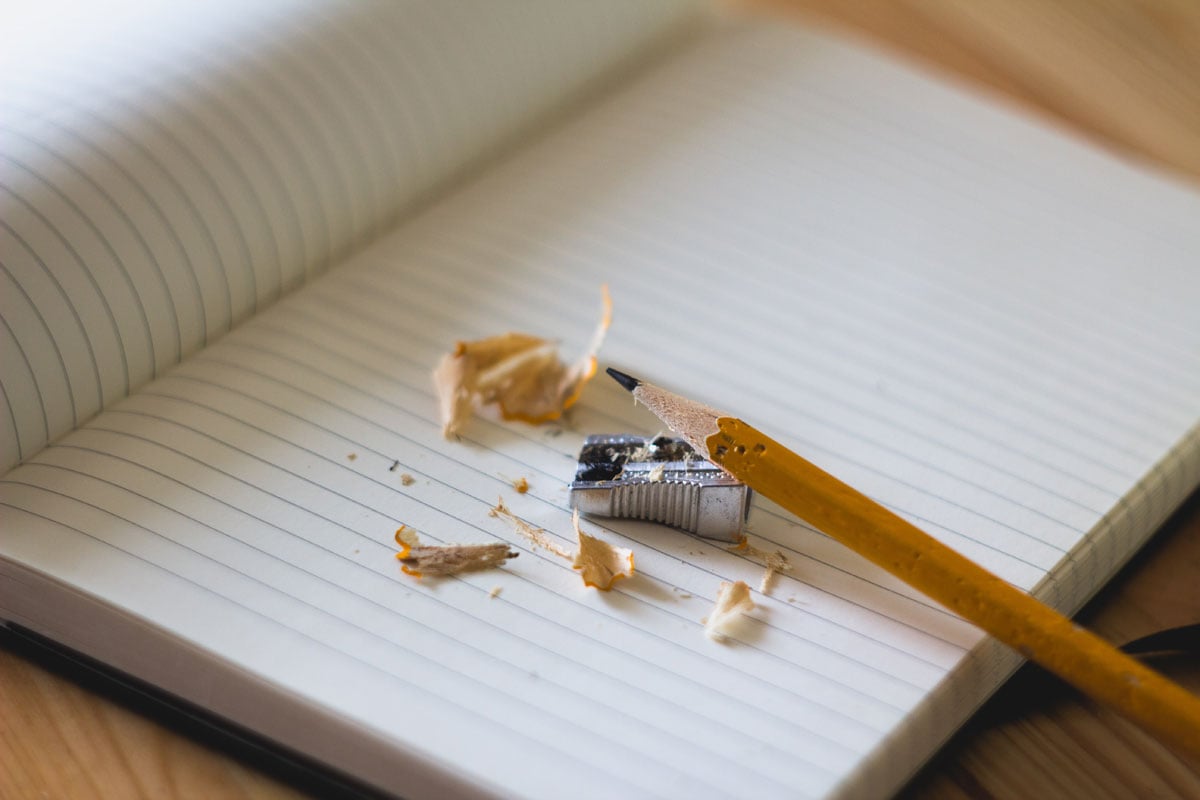 Editor's Note: This is the part of a four-part series taking a look at the past, present debates and future of Pidgin by Lee Tonouchi. Here are the other parts of Pidgin 102:
In da 1990s I wuz going UH, taking one sophomore lit class and da professor, Rob Wilson, wuz using stuff from Shakespeare and Faulkner, but he also had one Local textbook, The Best of Bamboo Ridge. Inside dea had one poem by Eric Chock called "Tutu on da Curb." Ho, wuz da first time I see Pidgin in literature. Blow me away, brah. I thought, Wow, he stay write da poem in Pidgin AND we stay study 'em in college. As mean you gotta be smaht fo study Pidgin!
Turn out I wuz real lucky. Almost all my friends who wuz going UH, dey went through their whole college careers and dey nevah get no Local literature. So I wuz supa-fortunate even though Professor Wilson no wuz from ova hea, he felt wuz important fo use Hawai'i literature as part of his curriculum. So tanks to him, dat recognition of seeing myself in literature, dat started me on top my journey fo coming one Pidgin writer.
SEE ALSO: Pidgin History 102: How Hawai'i's Unique Language Got Its Start
So flash forward ukuplanny years. Today I get one short story book, one essay book, one poetry book, one dictionary, several plays, even one children picture book, and I wrote em all in Pidgin, even winning Local and national literary awards along da way.
An'den I use to teach one 3000-level class at Hawai'i Pacific University dat wuz devoted solely to Pidgin literature. Wuz da first time eva had one class la'dat. I use to teach creative writing at Kapi'olani Community College too and one question students always use to ask wuz if get correck spellings in Pidgin.
I use to tell em fo jus spell em da way you tink sound. As jus like Local Pidgin authors, we all use our own spellings, cuz nomo no standard Pidgin kine way fo spell fo writers.
SEE ALSO: Da Untold Story of Hawaiian Santa, a Pidgin Story by Lee A. Tonouchi
Howevahs, some Pidgin language advocacy peoples tell instead of spelling em anykine, mo bettah we use Odo orthography, name aftah Hawai'i linguist Carol Odo. She wen go make one conventional way so linguists can capture how Pidgin sound when dey do transcription. So da system allow diffrent kine spelling if one Pidgin word get multiple kine pronunciation. Da tinking being if you use popular spelling, da ting going still yet kinda look like English and going perpetuate da misconception dat Pidgin mus be bad English. So if Pidgin writers use Odo, den da reader going know dat Pidgin stay one separate language, cuz da ting no look like English. Das all good reasons, but still yet only couple few Local writers even tried fo use Odo befo.
I wen try one time. In 2001, my Pidgin short story collection Da Word came out. Wuz funny people's reactions. Cuz nevah have no clear cut favorite story, but almost everybody had da same story dey hated. Dey wen tell, "Ho Lee, we like da stories in your book, except fo dat last one. No can read 'em, brah." Wuz da one in Odo. I figgah made sense fo go write da narrative in Odo cuz wuz one science fiction piece about da great Pidgin Wars in da future, and if da story wuz recorded in Odo den dat would signify da Pidgin Rebels da ones who would eventually win da war.
Hea one example. "Hi wen ple ap hiz Loko rutz, bat he wen put daun hiz kalchrol heritej. Æfta da riilekshenz awv 2022 hiz bainæriz wen go awl balistik æn hiz progræmin kam awl hæmajæng."
SEE ALSO: What to Read This April: 5 Hawai'i Poetry Book Picks Recommended by Local Experts
When you change em to popular spelling, da ting read li'dis. "He wen play up his Local roots, but he wen put down his cultural heritage. After da reelections of 2022 his binaries wen go all ballistic and his programin come all hamajang."
So wot, you could read Odo? You know wot funny, I hea da kids tell dey could and wuz easy fo dem. I tink young children's minds mo open as why. Grown-ups no like take da time fo learn someting new so dey tell, "I no can read dis" and dey give up right away and no even try.
If you like teach yourself how fo write Odo, try go check out dis page sls.hawaii.edu.
No sked, chæns om!
---
"Da Pidgin Guerrilla" Lee A. Tonouchi's works written in Hawai'i Creole have gained national recognitions. His Pidgin poetry collection Significant Moments in da Life of Oriental Faddah and Son won da Association for Asian-American Studies book award. His Pidgin children's picture book Okinawan Princess: Da Legend of Hajichi Tattoos won one Skipping Stones Honor Award. An' den his Pidgin play Three Year Swim Club wuz one Los Angeles Times Critic's Choice Selection.
Some of Tonouchi's local prizes include winning da 2004 grand prize in da 21st annual HONOLULU Magazine fiction contest for his story "Seven Deadly Local Sins." An' den hana hou, brah, in 2006, he won da grand prize again for his story "Legend of da River Street Gambler." Be sure for read his HONOLULU Magazine classic "Da Untold Story of Hawaiian Santa." Even though came out in 2014, it's even more relevant today.