Farmers Market Finds: Katsu Sandwiches at Kaka'ako
New series starts with crispy pork and chicken katsu sandwiches on fluffy Japanese bread.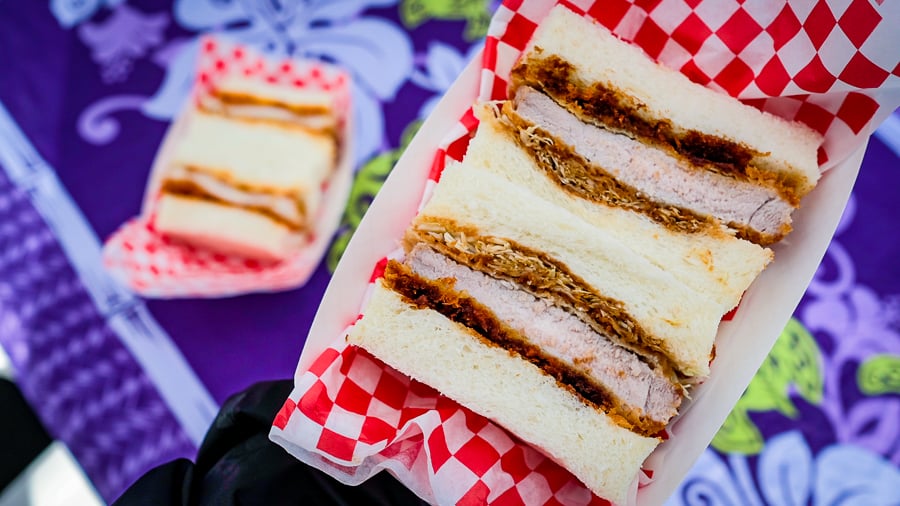 Farmers markets are breeding grounds for food innovation and some of Hawai'i's most successful restaurants. Frolic's new series spotlights some of these interesting, unique and ono finds. 
What: Pork and chicken katsu (cutlet) sandwiches
How much: $9 chicken, $10 pork
What market: Kakaako Farmers Market at Ward Village, 1050 Ala Moana Blvd.; Kaiser High School PTSA Farmers Market, 511 Lunalilo Home Road
Vendor schedule: Kaka'ako on Saturday from 8 a.m. to 12 p.m.; Kaiser High on Tuesday from 4 to 6 p.m.
Instagram: @katsusando808
It's 7:50 a.m. and the Kakaako Saturday market on the corner of Ward Avenue and Ala Moana Boulevard is just about to open. Farmers and vendors prepare for the customers that are coming for their weekly vegetables and bread. I'm not here for such staples but for the newest booth, Katsu Sando Tatsuya, which has just four menu items: three Japanese-style sandwiches and potato salad.
---
SEE ALSO: Something crispy: Tonkatsu Tamafuji
---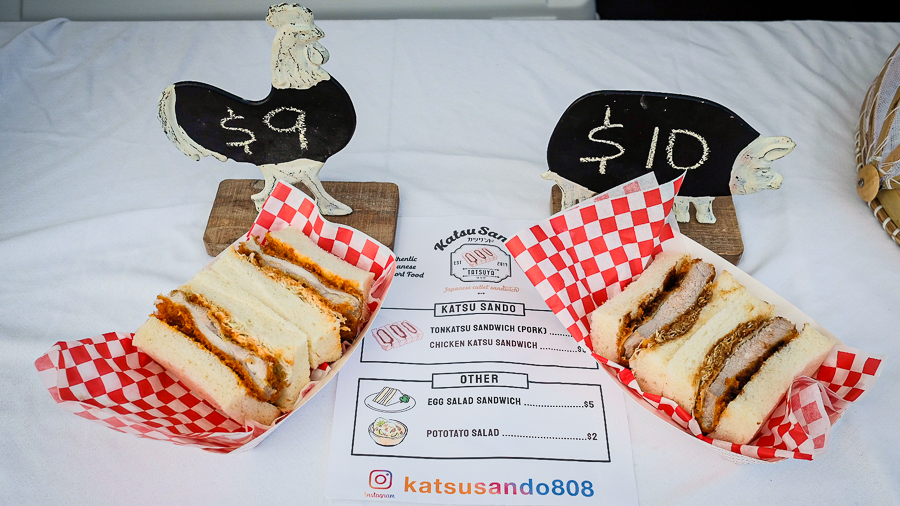 Alongside pristine musubi and umpteen types of bottled green tea, crustless Japanese-style sandwiches are an essential part of the konbini (convenience store) experience in Japan. A tamago or egg salad sandwich is an absolute must. Tatsuya has its own version, but today I'm in search of the chicken katsu and tonkatsu sandwiches.
---
SEE ALSO: Japanese konbini foods ranked: Lawson and 7-Eleven
---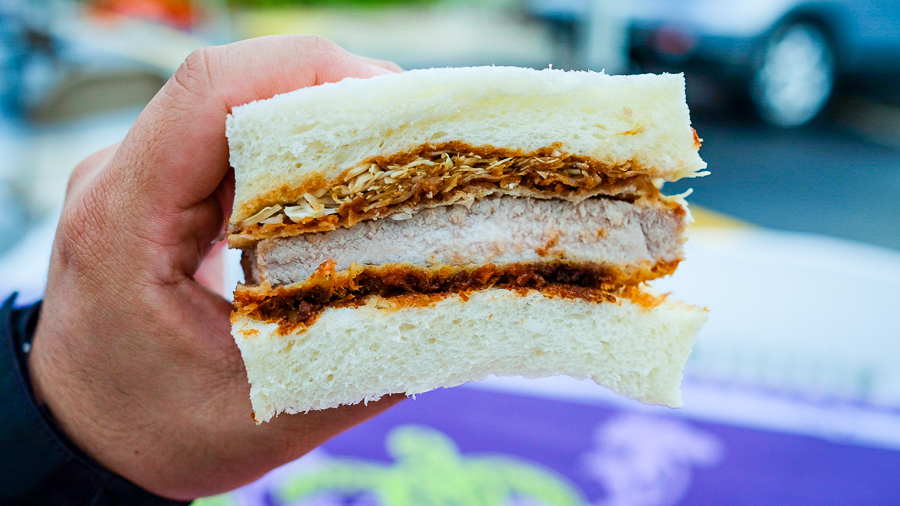 Tatsuya's sandwiches are decidedly premium compared to their konbini inspirations. The pork cutlets are remarkably thic —coated and fried in fresh panko breadcrumbs, these take 7 to 10 minutes to prepare. Each sandwich receives a heap of shredded cabbage and a slick of tangy tonkatsu sauce; thick and fluffy milk bread from Makiki's Epi-ya bake shop holds it all together. Eat it immediately for the best experience: airy, soft bread with crunchy cabbage and tender pork in one bite. Bliss!
At its freshest, this is on par with other top-notch katsu sandwiches I've had including Maisen in Tokyo and Tonkatsu Tamafuji on Kapahulu.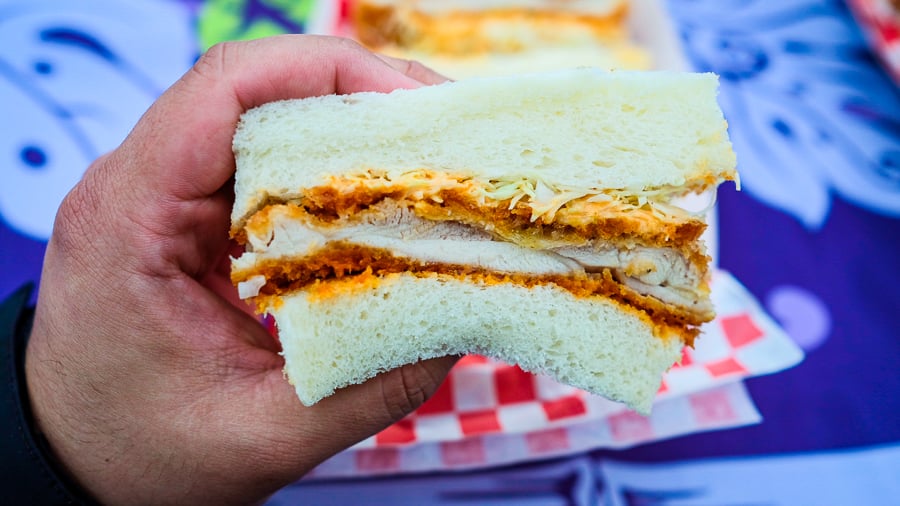 The chicken katsu sandwich gets the same treatment but spicy mayo replaces the tonkatsu sauce for a welcome and mildly spicy kick. Tatsuya uses chicken thighs—the results are surprisingly juicy and tender and when combined with that spicy mayo, make it the winner in my book.
After scarfing down half of each sandwich, I'm completely stuffed and save the other halves for lunch. Next Saturday, I'm getting the tamago sando ($5) and a side of potato salad ($2) for breakfast. The chicken katsu sando just might be my lunch again.