Your Weekend: The Best Family Fun in Honolulu for April 21-27, 2022
Celebrate Earth Day with the entire 'ohana, be a scientist, go on a picnic, walk in a sunflower field and more!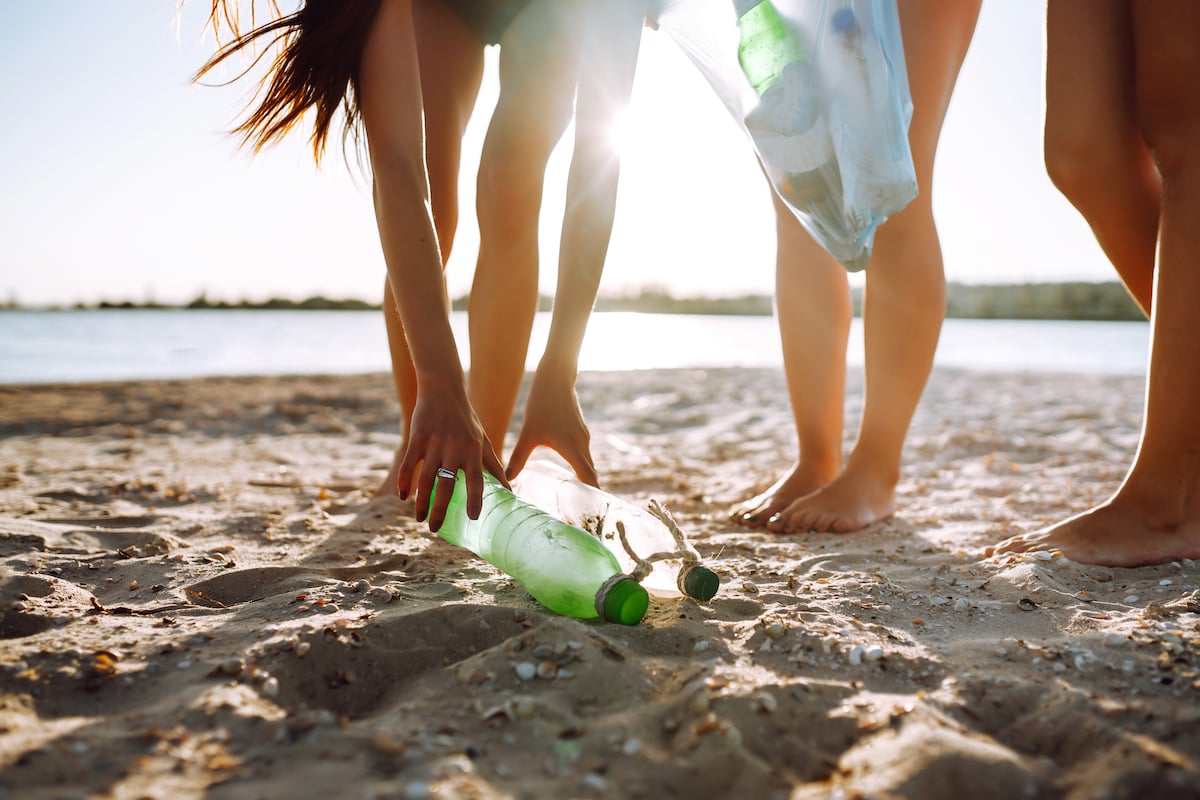 Earth Day is April 22—that's tomorrow!—and it's also at the tail end of Volunteer Week Hawaiʻi, an annual statewide event with more than 10,000 volunteers participating in more than 200 events across the Islands. Find a variety of volunteer activities here.
Earth Day started in 1970 as a way to inspire all Americans to protect and preserve the environment. While the very first Earth Day activity was planned as a massive teach-in—more that 20 million people hit the streets in the largest single-day protest in human history—April 22 is now a day when people all around the world take action and get involved in efforts to improve the planet. Over the decades EarthDay.org has brought hundreds of millions of people into the environmental movement, creating opportunities for civic engagement and volunteerism in 193 countries. Here are 10 ways you can volunteer for Earth Day in Oʻahu.
Volunteer at Waimea Valley
Volunteer at Waimea Valley—and spend the rest of the day in this beautiful place—on Saturday, April 23. There will be live music, vendors, Hawaiian games and food at the Sustainability Village, too.
All ages
Free admission for kamaʻāina volunteers
9 a.m. to noon Saturday, April 23
Waimea Valley, 59-864 Kamehameha Highway, Hale'iwa
(808) 638-5855
Register by emailing volunteers@waimeavalley.net
---
SEE ALSO: 🍃 Our Family Guide: Waimea Valley on O'ahu
---
6th annual Ellison Onizuka Day of Exploration
Do your keiki dream of being an astronaut or scientist? Let them explore their passions during this annual STEM event hosted by The Boy Scouts of America Aloha Council. Your NASA enthusiast can engage with more than 50 booths with activities like launching compressed air rockets, making ice cream, a knot-tying competition, fishing and casting activity, cork shooting and making airplane gliders.
---
SEE ALSO: ⚗️ Try It: 3 Fun Science Experiments
---
Bike in the Haleʻiwa Metric Century Ride
View this post on Instagram
It's been three years since the Haleʻiwa Metric Century ride has been held—and now it's back! Join hundreds of other bicyclists on Sunday, April 24 to bike the 100-kilometer (62 miles) along the North Shore. The ride, which is organized by the Hawaiʻi Bicycling League, starts at Kaiaka Beach Park at 7:30 a.m. and follws the ocean toward Hauʻula Beach State Park before turning around. Cost is $90 to $185. Learn more and register here.
Last Weekend to See The Carp Who Would Not Quit and Other Animal Stories
This is the last week to see The Carp Who Would Not Quit and Other Animal Stories at Tenney Theatre. These re-tellings of traditional fables from Japan and Okinawa teach important lessons of persistence, respect and kindness. Japanese and Okinawan music, language and culture are the heart of this performance featuring clever animals and a whole lot of fun for our youngest audience members and their families.
Suggested for kids 3 years and older
$20 for adults, $15 for seniors and military, $10 for kids.
11 a.m. and 2 p.m. April 23
Tenney Theatre, 229 Queen Emma Square, Downtown
(808) 839-9885
Go on a Picnic!
April 23 is National Picnic Day—a day when we're all encouraged to pack up lunch (or dinner) and take it outdoors. Here are some ideas for your family picnic:
Hit a botanical garden: Honolulu boasts five city-run botanical gardens—all of which make great picnic spots. (Some, like Koko Crater Botanical Gardens, have picnic tables.) Wander the park, then spread out a big mat and eat.
Order out: One of the best things that came out of the COVID-19 pandemic: curbside pick-up. Instead of packing a picnic lunch, order your favorite meals to go—and grab on the way to the nearest beach or park.
Invite friends: Picnics are way more fun with friends, so invite another ʻohana (or two) to join you. Maybe even turn it into a potluck picnic! Plus, the kids can play while the adults can (finally) kick back and relax.
Picnic at home: If you don't want to deal with parking and crowds, make a picnic spread at home, preferably in your yard or lānai. (Though living rooms and open-air garages are great options, too.) Get out beach chairs, inflate that old swimming pool, turn on some music and enjoy a meal in the fresh air.
---
SEE ALSO: 🧺 6 Best Spots for A Family Picnic this Spring in Honolulu
---
Frolic in Sunflowers at Waimānalo Country Farms
The sunflowers are blooming at Waimānalo Country Farms! Now through July 17, you can enjoy the family-run farm's gorgeous sunflower fields, visit the farm animals and feast on farm-grown corn and freshly squeezed lemonade. Masks are now optional. Register and pay here.
All ages
$10 at the door for everyone 3 and older ($10.84 online) for kamaʻāina and military with valid ID, free for kids 2 and younger; $12 ($12.84) for visitors.
Now through July 17

41-225 Lupe St., Waimānalo

(808) 306-4381
---
SEE ALSO: 🌻 We Tried It: Summer Sunflower Event at Waimānalo Country Farms
---
Enjoy the New Toddler Area at Kids City
Kids City Adventure Honolulu opened its new and improved toddler area this month. This space is designed for keiki 5 years old and under only. What's new? A new indoor bouncer, trampoline, mini jungle gym and ball pool, a seesaw and a pin art wall. Adult supervision here is a must. Learn more at kidscityhawaii.com.
---
SEE ALSO: 👶 We Tried It: Kids City Adventure Honolulu
---