Whole Foods now stocks Sale Pepe's Maui-made fresh pasta
The pastabilities are endless with fresh pasta and sauce from the Lahaina Italian restaurant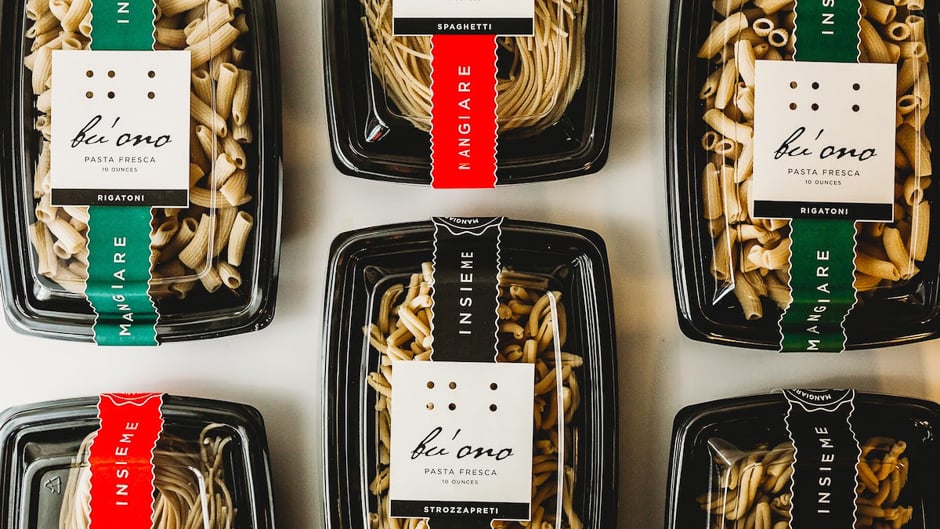 Sale Pepe Pizzeria e Cucina in Lahaina is a somewhat hidden gem on one of the busiest tourist stretches of Maui. It's one of my favorite Italian restaurants in Hawai'i, for pizza and especially its pasta. I not the only one feeling the amore: For a few years, Sale Pepe has provided pasta to restaurants in West Maui, and now, O'ahu residents can pick up some of the same offerings at Whole Foods stores across the island.
See also: How to spend an afternoon eating Maui
Bu'ono: The name is a neat melding of Italy and Hawai'i—buono means "good" in Italian and 'ono "delicious" in Hawaiian—and doubles as the succinct description of the new retail fresh pasta and sauce offerings by Sale Pepe.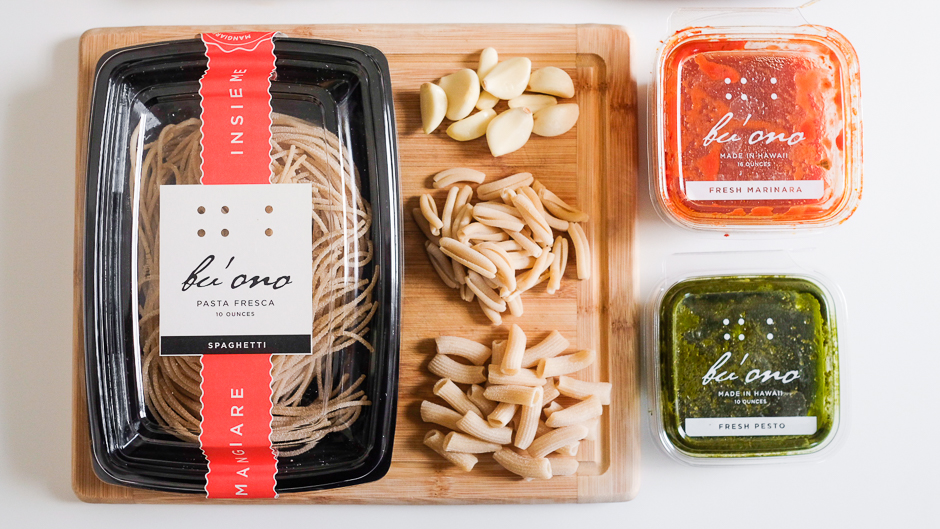 You'll find spaghetti, ridged tubes of rigatoni (which means, well, "ridged") and strozzapreti (which, perplexingly, means "priest strangler"), a short noodle that's twisted into troughlike shapes. They offer the distinct pleasurable pliability of fresh pasta—pair any of them with Bu'ono's pesto made with Maui basil or marinara sauce made with Italian San Marzano tomatoes for a quick dinner that comes together in 10 minutes.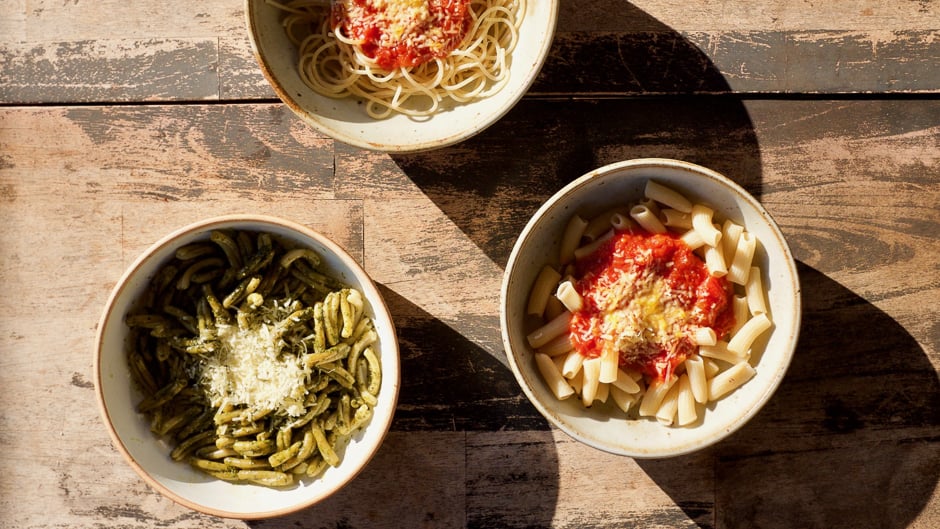 Bu'ono, the only locally made pasta option at Whole Foods, was already starting plans with the grocery store before the pandemic and is now an especially welcome taste of Sale Pepe. Michele and Qiana Di Bari owned an Italian restaurant in Brooklyn before opening Sale Pepe on Maui in 2013—in the winter, you could glimpse Michele's mother, from whom he learned to make pasta, on leave from the cold weather in Milan and rolling pasta dough by the restaurant's window.
For those of us without the energy to make our own pasta or a mother to do so, Bu'ono is the next best thing.
Whole Foods
388 Kamakee St. Ste 100, Kakaako
4211 Wai'alae Avenue Ste 2000, Kahala Mall
629 Kailua Road Ste 100, Kailua