These are the dynamite donuts you need on Maui
Madame Donut and her brioche pastries are redefining the donut world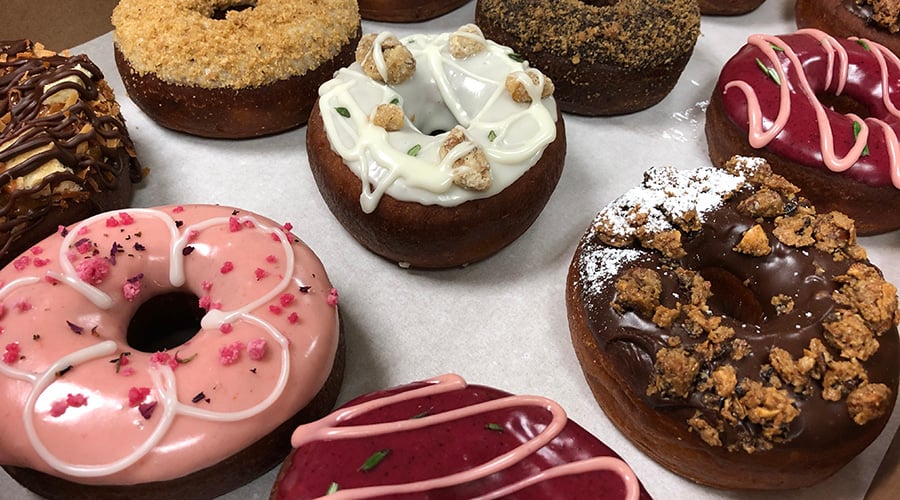 Any trip to Maui is synonymous with Krispy Kreme Doughnuts — and I'm no exception. I usually bring back at least a half dozen.
But I had been following Donut Dynamite for a while, so my last day trip to the Valley Isle gave me a chance to turn my sugary dreams into reality.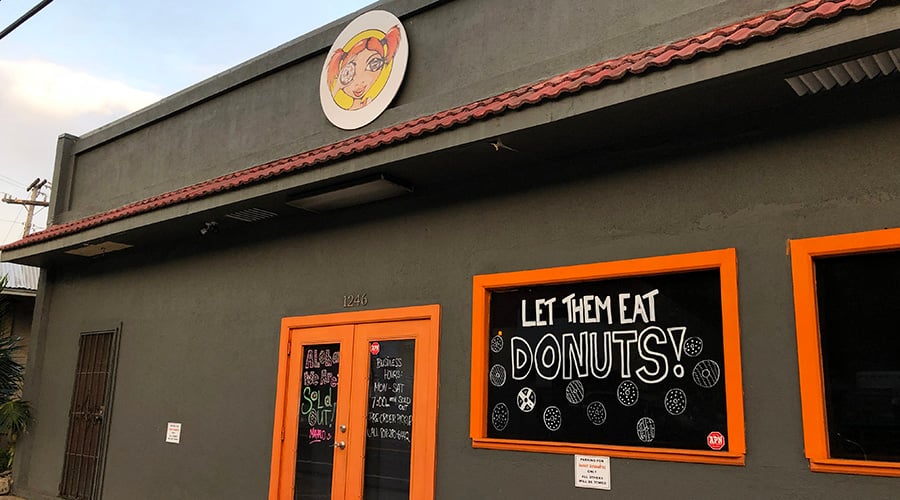 Be sure to check Donut Dynamite's Instagram before you go — they often post the flavors for the day the night before. They often sell out, but one dozen donuts is the minimum for pre-orders and sharing desserts is not my forte. So I'm at the bakery 10 minutes before opening.
Note: Dynamite's donuts are also sold at the Maalaea General Store across the island, but you know it's always more fun to go directly to the donut source.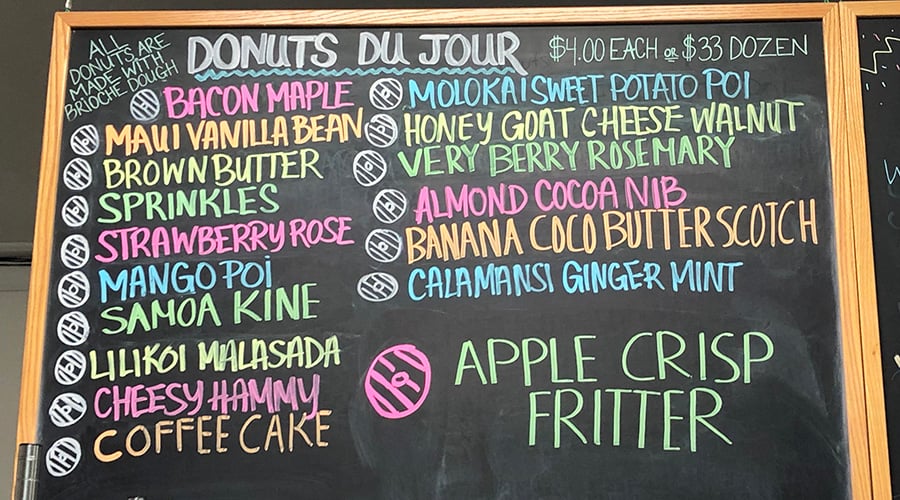 That's how I get to meet Madame Donut herself. That's her real name — she legally registered it.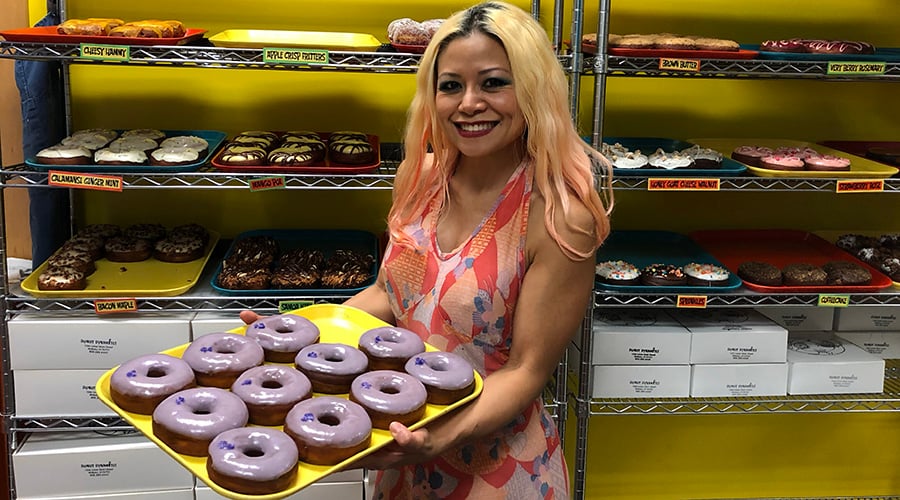 She still goes by Desiree, her birth name, but prefers to be called Madame Donut. She's busy filling dozen boxes of pre-orders, but takes the time to make every customer feel welcome. She also gives me tons of recommendations and tips while I study the flavors.
Note: On any given day, Madame's hair color may be different. During my weekend visit, she was doing a cabaret show on the side while running her bakery full-time. Jack of many trades, I tell ya.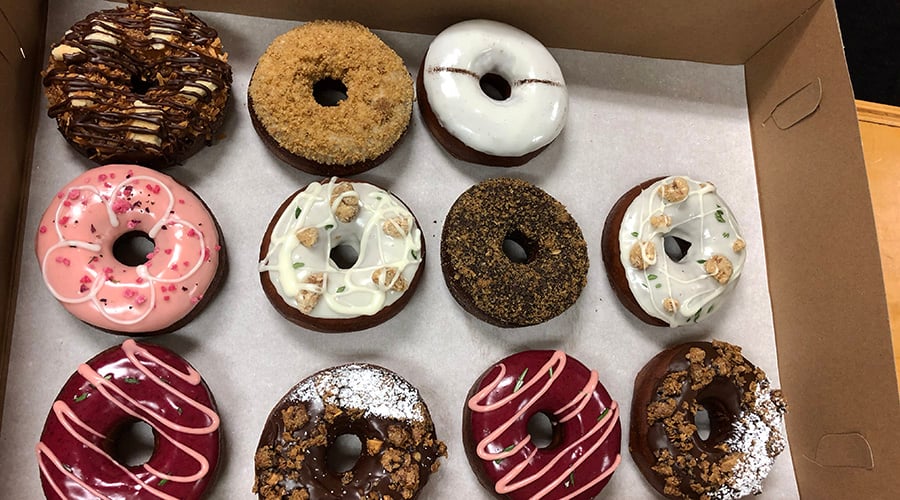 Madame Donut's been selling her handcrafted pastries for a while. She started out at the Maui Swap Meet and other spots. When a manapua bakery closed in Wailuku, she knew the time was right to open a store.
All donuts have a brioche base. They're softer than a typical brioche but still flaky and fresh.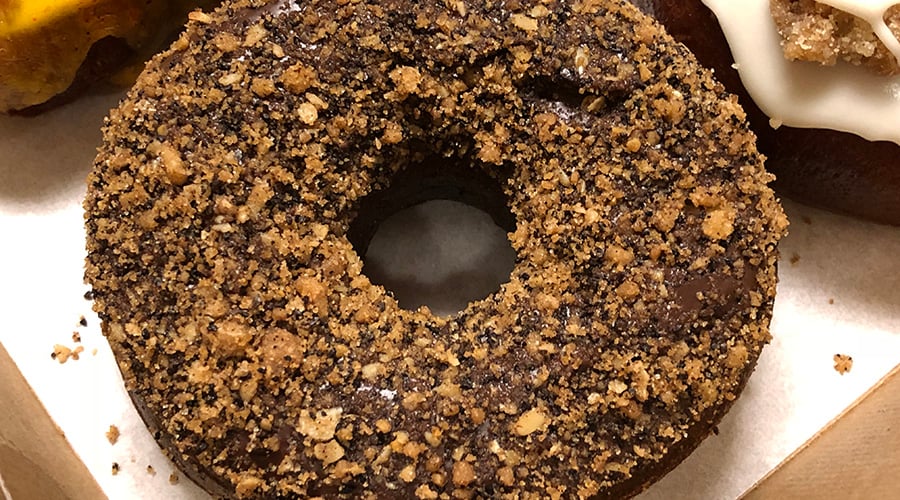 Everything in this bakery is made from scratch, from the fruit puree that's in donuts like strawberry rose and Molokai sweet potato to the colorful sprinkles. I ask Madame Donut how she comes up with different flavors. "It depends on what fruits I get, and I created the menu based mostly on what I wanted to eat," she says. "I want to re-stoke people's love for donuts, but not in the typical way. These donuts are the summary of my experiences growing up in the Philippines with food, and I wanted to do something playful with that."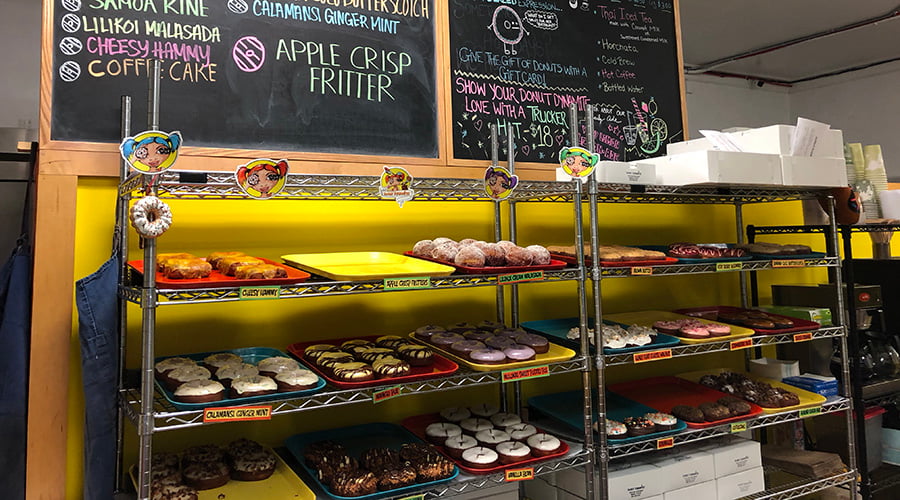 Playful is right. Heart beet red velvet is made with beet puree, and it's one of the most popular donuts. Madame Donut's stuffed malasadas are always quick to sell out — especially lilikoi-filled ones — but really, you can't go wrong with anything you order. It all depends on what you're craving.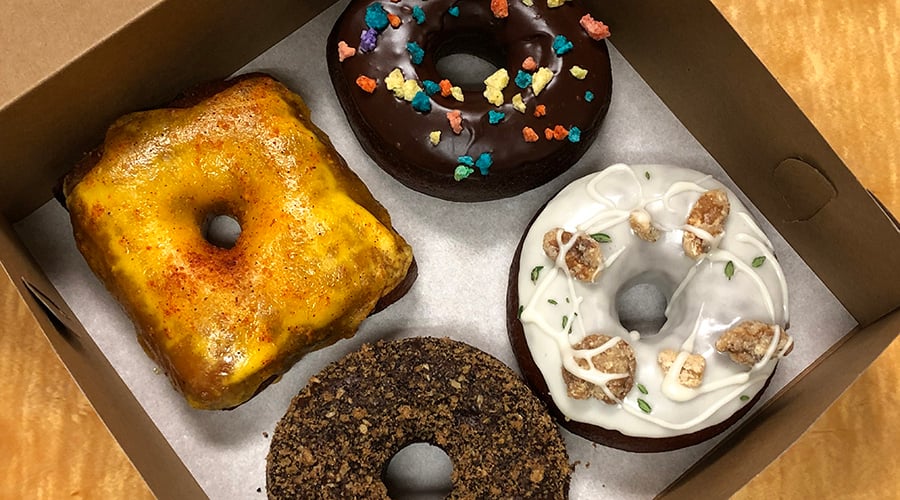 Madame Donut approves of my flavor choices, saying that it's a good sampler for a first-time visitor. The coffee cake ends up being my favorite — the coffee brioche is fragrant, and I appreciate the texture of the coffee crumbles on top.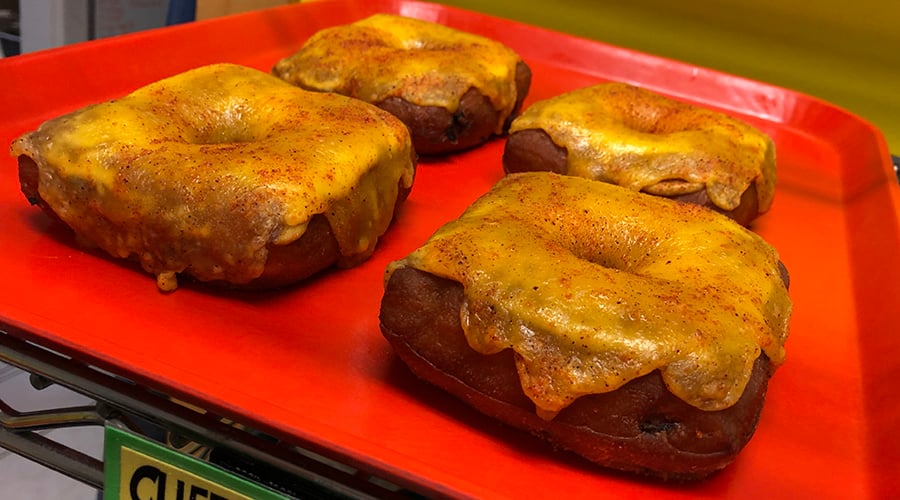 I slowly leave the bakery with my box of four. The fresh, melty Cheesy Hammy doesn't last the drive to my next destination. I should have ordered a dozen.
Donut Dynamite
1246 Lower Main St.
Wailuku
280-6442
http://www.donutdynamite.com
Mon-Sat 7 a.m.-1 p.m.