There's Mochi Malassadas in Waikīkī
Dukes Lane Market & Eatery sells sweetly chewy ube, mango and original mochi malassadas.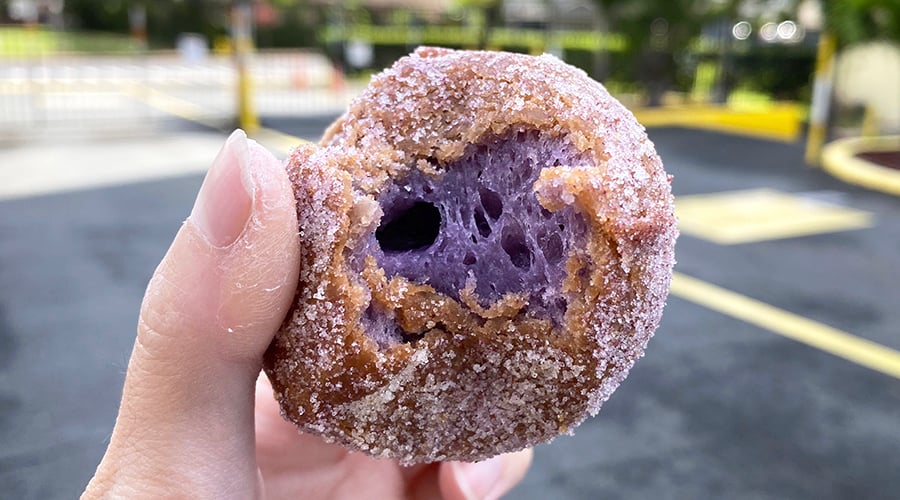 Word got out at a recent media event at Basalt Waikīkī that Dukes Lane Market & Eatery was going to start selling mochi malassadas. We even got to taste some. Fresh, delightfully chewy and coated with sugar, that mochi malassada has been on my mind ever since.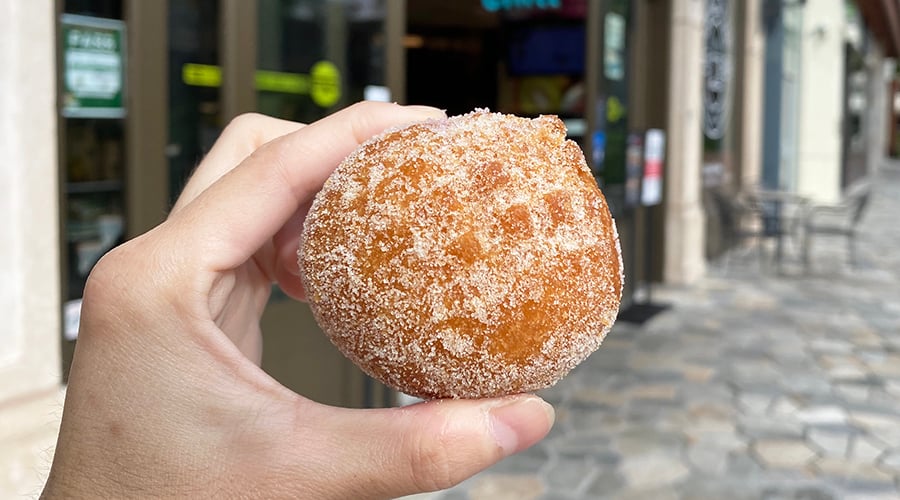 The mochi malassadas are so new that they're not even on the digital menu yet. When you walk into Dukes Lane Market, you'll see them on your left at Spitfire Rotisserie & Flatbread next to the bakery. They're in the display case next to the regular malassadas but you order the mochi malassadas at Spitfire.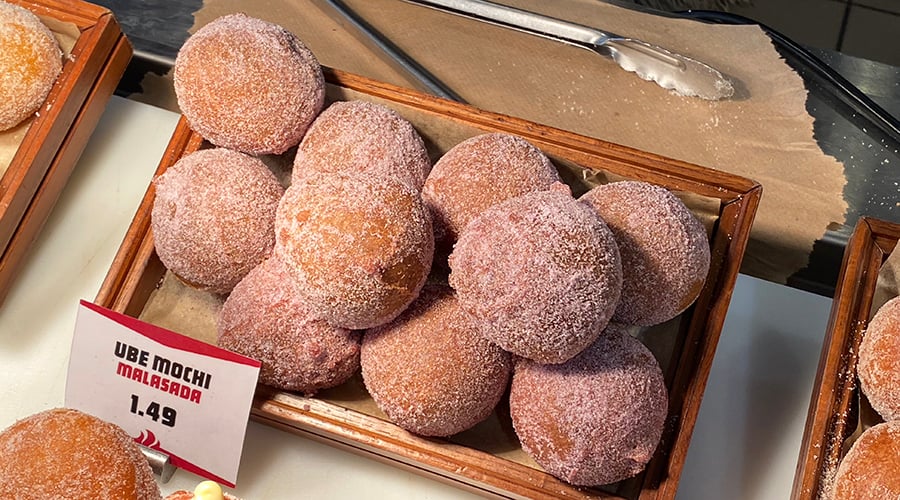 Freshly made mochi malassadas come in original (plain), ube and mango flavors and cost $1.49 each. The flavors are in the dough; these have no fillings. In pre-packaged bags you'll find Oreo and Matcha mochi malassadas at three for $4.50.
---
SEE ALSO: Sweet Alert: Agnes' Malassadas Are Back in Kailua
---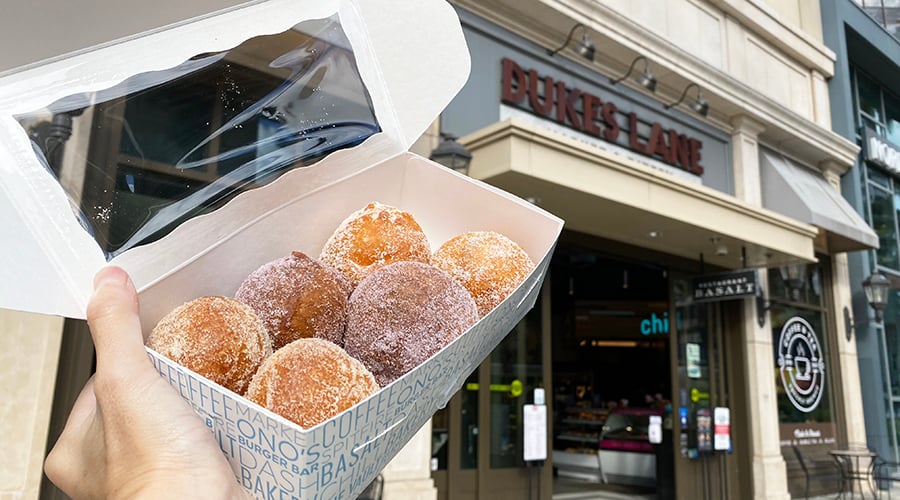 Dukes Lane mochi malassadas are smaller than regular malassadas, which is dangerous because you tend to eat more. They're also chewier, spongier and doughier on the inside, thanks to the mochi rice flour.
If you're a malassada purist, get the original. This one is just straight-up coated in plain sugar, so the chewy interior really shines. The ube malassada is distinctively purple from the ube extract in the dough, though the ube flavor is subtle. This mochi malassada's exterior is also sprinkled with ube powder.
---
SEE ALSO: Broke da Mouth: Da Airy, Purple Taro Mochisada
---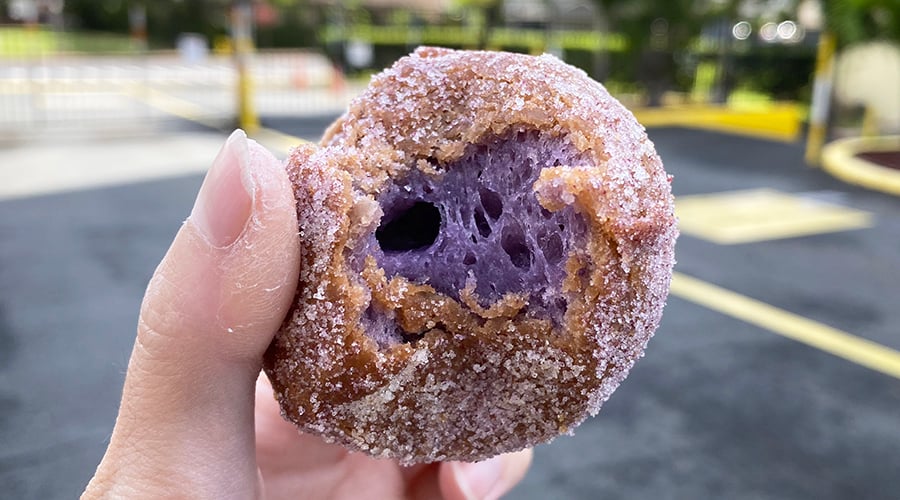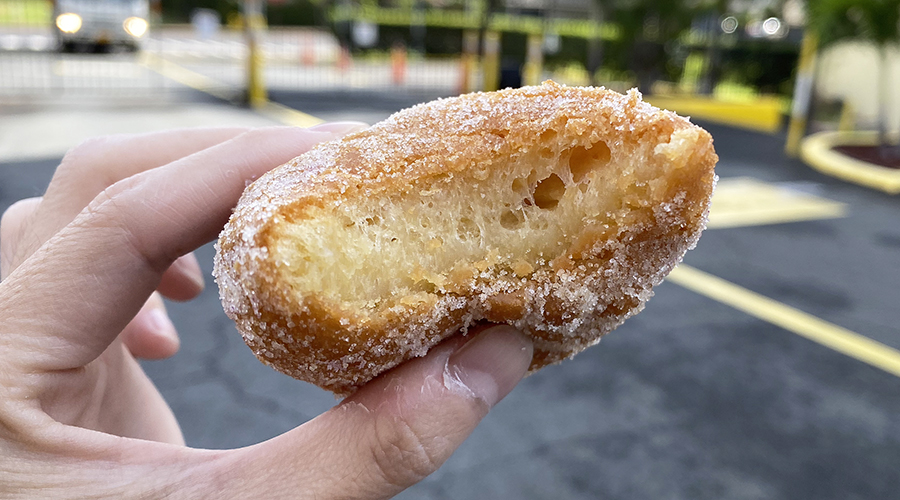 Mango ends up being my favorite. Made with mango puree, it's slightly sweeter than the others. If you look closely, you'll notice a yellow-orange tint.
The bakery opens at 6:30 a.m. and regular and mochi malassadas usually sell out by 3 p.m. so go early. All three mochi malassada flavors are available daily. For mochi donuts and special regular malassada flavors, check out the bakery's pastry schedule.
I think I just found my go-to dessert for my next socially distanced potluck with less than 10 people.
2255 Kuhio Ave., (808) 923-5692, dukeslanehawaii.com, @dukeslanehi