There's AYCE soup, salad and pasta in Moanalua
Mangiamo's all-you-can-eat $12.99 deal is only for the month of July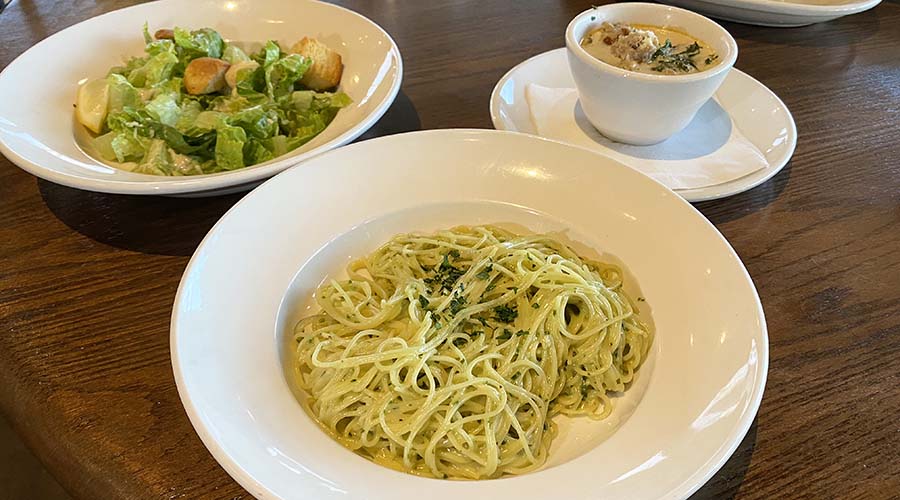 Olive Garden is famous for its unlimited soup, salad and breadsticks. For the month of July, locals can experience something similar — but with pasta thrown in — for $12.99 at Mangiamo by 604.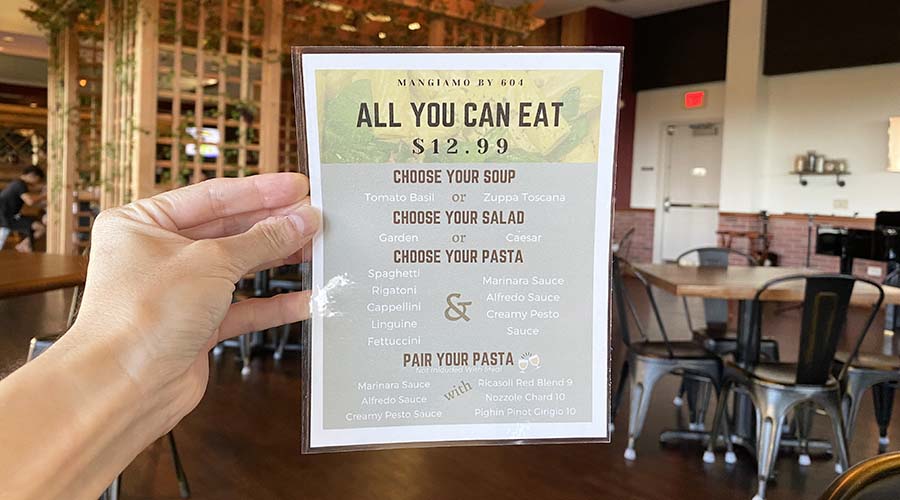 If you've never heard of Mangiamo, you probably aren't alone. This spot is a hidden gem — it's upstairs from the Navy Marine Golf Course building in Moanalua, and it's open to the public. You may have heard of Pearl Harbor's Restaurant 604; Mangiamo is its sister restaurant.
Once you reach the Navy Marine Golf Course parking lot, head upstairs. Mangiamo has plenty of signs to direct you.
See also: Mad Bene's legit East Coast Italian is the best thing in Kapolei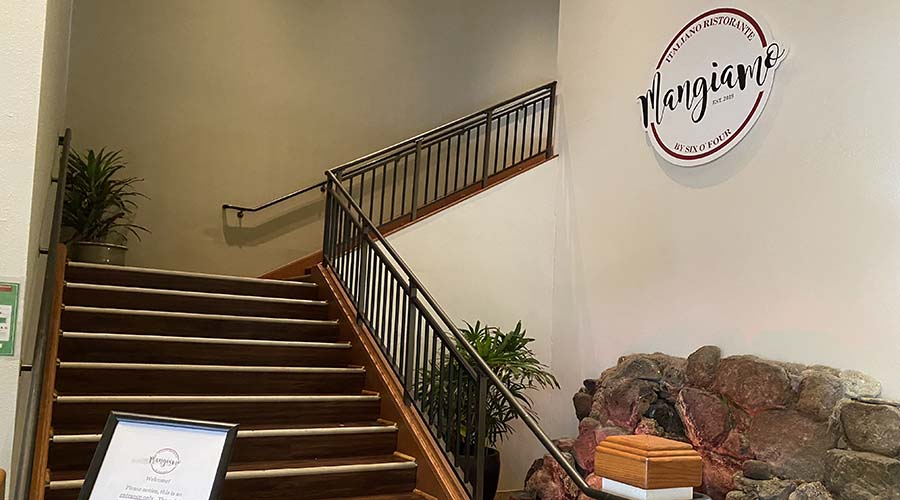 The restaurant's patio seating overlooks the golf course and is especially nice if you want to see the sunset. The interior is spacious, with tables spread apart. There's a QR code on each table so you can view the entire menu online. Utensils are disposable and water is available on request.
If you're there for the AYCE deal, tell your server and they'll bring a laminated menu with the soup, salad and pasta options. Portion sizes are smaller than the regular menu items, but that's to be expected. Pasta choices feature different noodles and sauces; you can add meatballs, chicken or veggies for an additional cost.
See also: Quiora's Italian fare is worth the splurge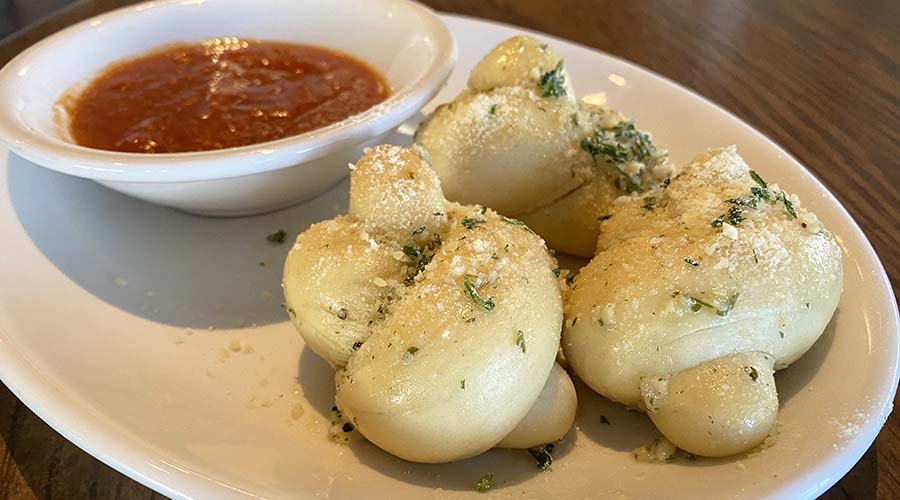 We're told that everything on the menu is house-made except for the wines. We haven't even looked at the options when a plate of the restaurant's complimentary garlic knots with marinara dipping sauce lands on our table. The doughy, buttery balls bursting with garlic are so flavorful that we don't even use the sauce.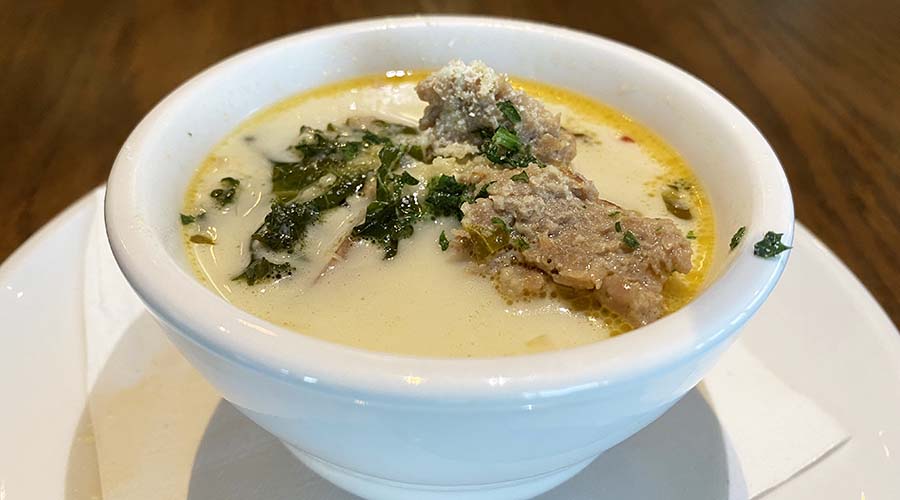 You have two soup choices: tomato basil or zuppa toscana. The latter features chicken broth, Italian sausage, bacon, kale, red potatoes, onions, garlic and heavy cream. I love the creamy texture and the hearty sausage chunks. The soup has a slight spiciness that's unexpected and delightful.
My husband skips the soup and orders two garden salads instead.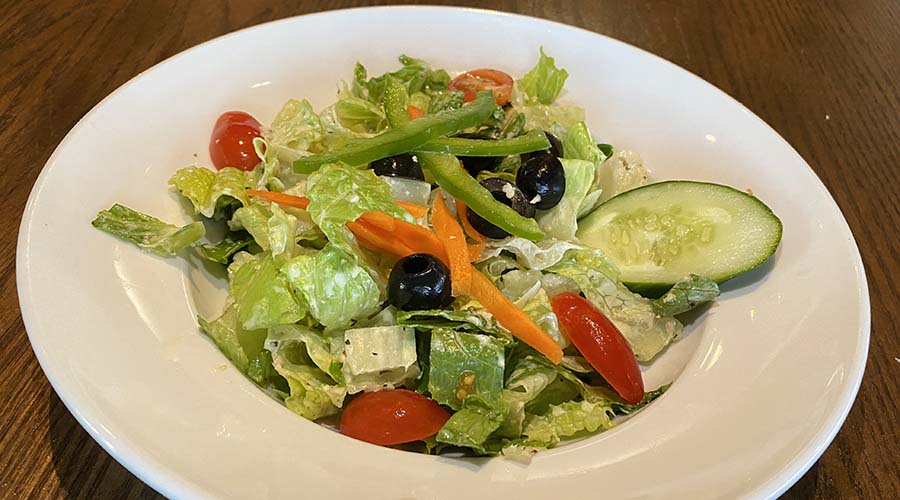 This is a medley of olives, tomatoes, cucumbers, peppers, croutons and creamy Italian dressing over romaine lettuce. It's a good option, crisp and refreshing against the summer heat.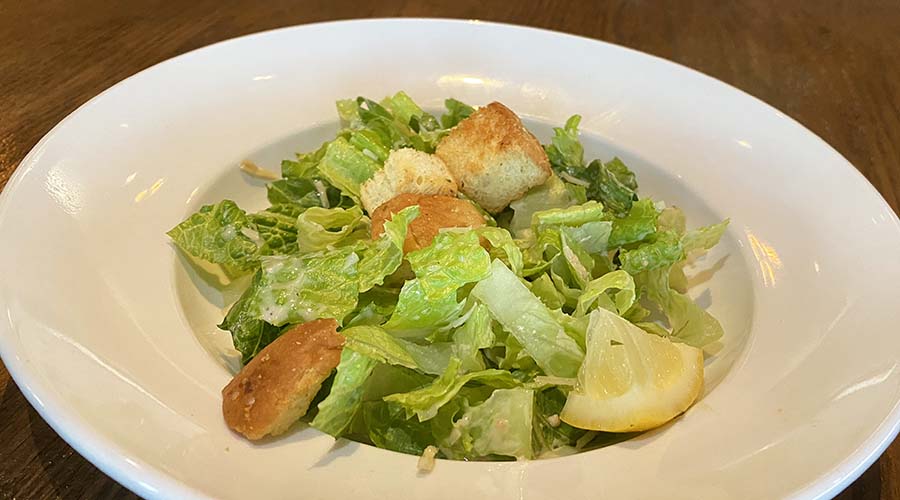 I get Caesar salad with romaine, Parmesan and garlic croutons. The dressing is on the light side so I ask for more cheese and am surprised when our server returns with cheese packets like the kind you get with pizza delivery. But it makes sense in these times.
On to the pasta. You pick from five noodles — spaghetti, rigatoni, cappellini, linguine or fettucine — and marinara, alfredo or creamy pesto sauce. Wine pairings are available but not included in the $12.99 AYCE price.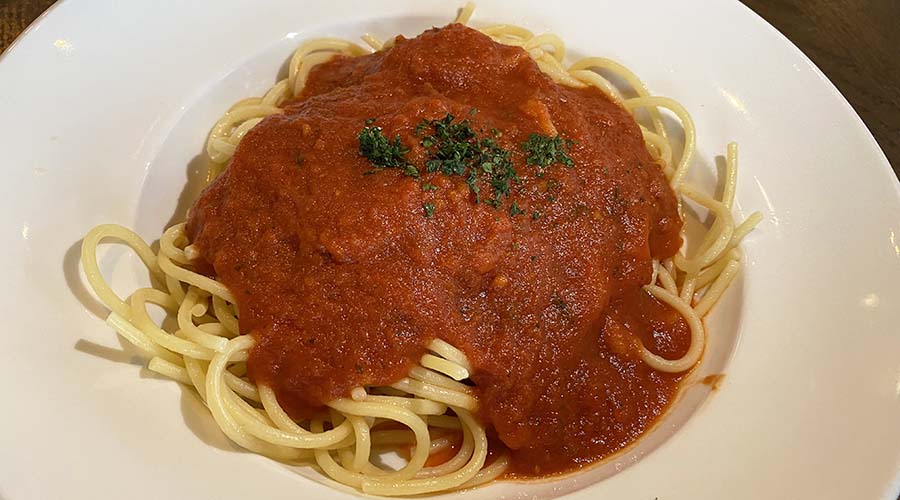 Spaghetti with marinara is my husband's comfort food, so this is an easy choice. While the noodles are slightly overcooked, the marinara sauce is on point. It's not as thick or hearty as other marinaras or his homemade sauce, but it also isn't watered down. This one is the perfect balance of sweet and tangy and the portion is generous.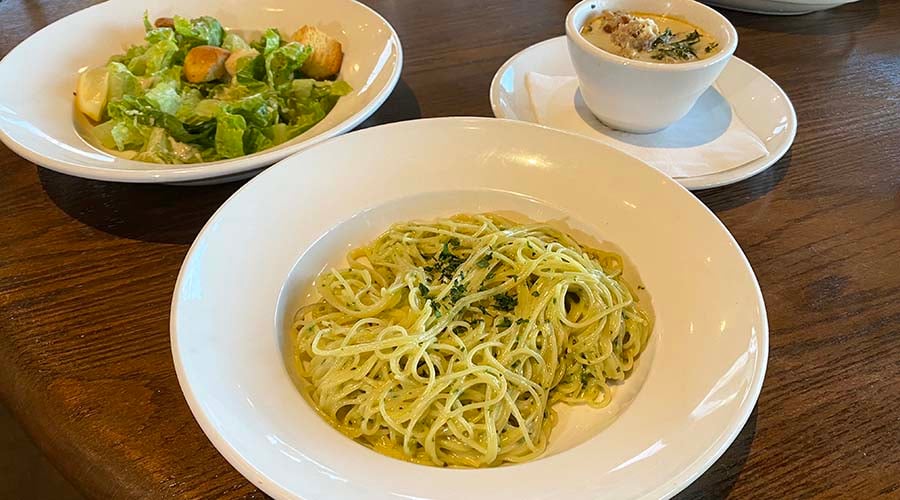 Our server suggests cappellini or linguine with creamy pesto sauce. I choose angel hair since we don't often make pasta with this at home. The pine nut flavor shines through and I love the lingering nutty aftertaste. Other pestos are too forward on the basil or too salty; this one has a good balance of both. It's also not as oily as others, so I don't feel weighed down afterward.
Best pasta on the island? Maybe not, but for AYCE it's definitely worth the price for pasta fiends and carbo loaders. I'm coming back with a few pasta-loving friends before July 31.
Mangiamo by 604
943 Valkenburgh St.
Moanalua
213-0321
Open Sun-Thurs 3-9 p.m., Fri-Sat 3-10 p.m.