The History of Hawai'i From Our Files: The Rise of Hawaiian Music
HONOLULU Magazine emerged from predecessor Paradise of the Pacific, which began in 1888, fulfilling a commission by King Kalākaua. That makes this the oldest continuously published magazine west of the Mississippi, with an enviable archive worth diving into each month. Here's a look back at July 1962.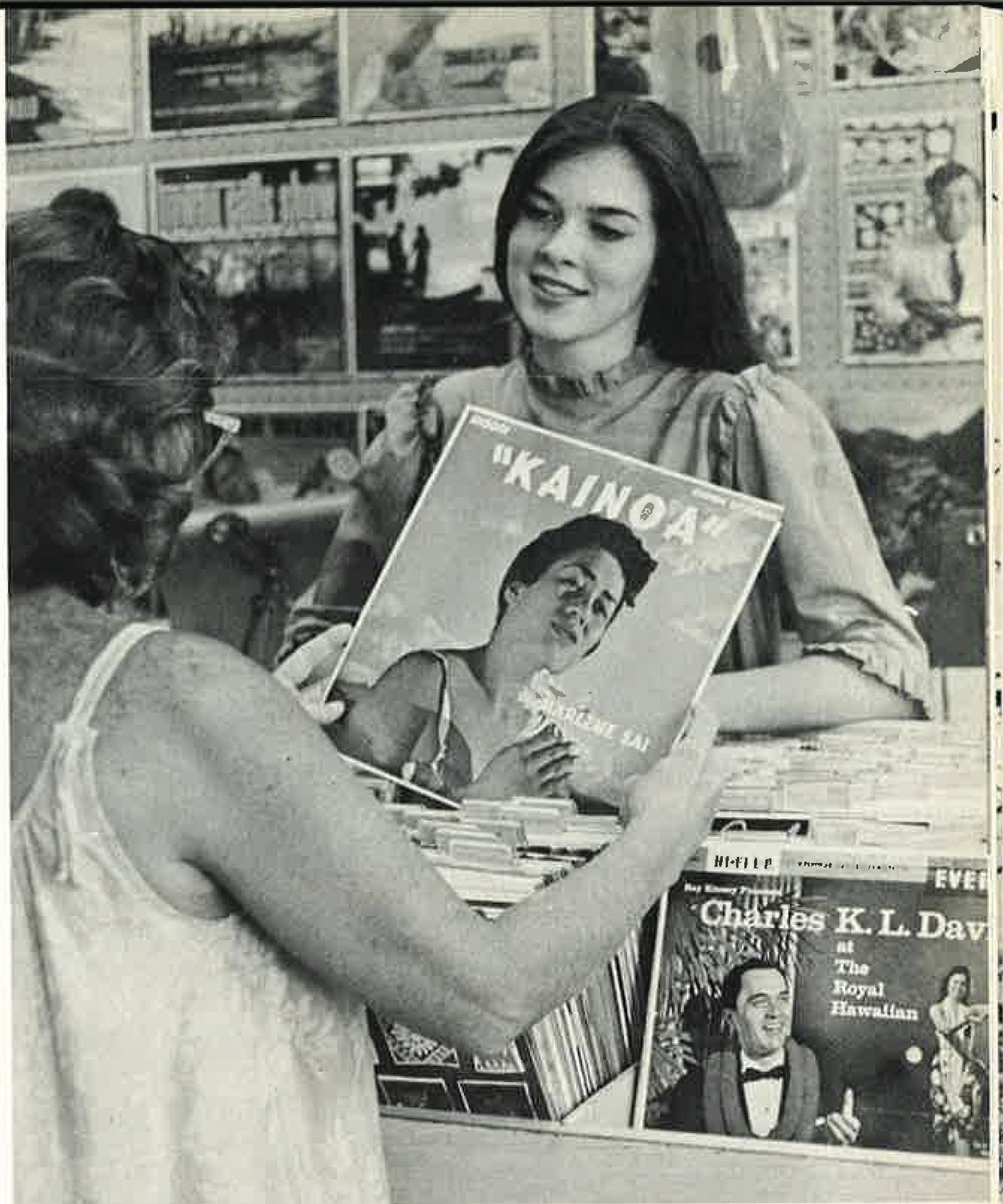 Hawai'i musicians now tour the world and earn Grammy Awards. But a century ago, many people outside of Hawai'i were hearing our melodies for the first time, and according to Paradise of the Pacific, it took decades for Hawaiian music to catch on with even local radio stations.
"That the call of 'Hawaii Calls' is heeded can be attested to by three facts. First, from 1500 to 3000 persons show up each week to attend the broadcast and see the show they've heard—opening to the sound of surf—across the miles. Second, the HVB year after year budgets funds to assist the "Hawaii Calls" Show as a key item in its third of a million dollar promotion. And last but not least, Capitol Records' high command—who know a draw when they hear one, have just invested in a major pressing of a Hawaii Calls Show album … including a ten-page full-color story of the broadcast. With a new Haunani album and a new Mahi album just hitting the stands they confidently expect to reap a warming harvest this year from a fan market [host Webley] Edwards has done more than any one man to develop around the world. …
"Hardly two years ago the trade in Hawaiian recordings was, in the words of one company exec, 'in a perpetual doldrums.' In 1962 it's riding the crest of a wave transcending the loveliest curl ever dreamed by a Makaha surfer, with no reef and no beach in sight.
"Most startling of all, the Island market for Hawaiian music has itself become bullish. Once considered solely an export item like pineapple, Island recordings are now big sellers right here. …
"Tommy [Kearns of Waikīkī Records] traces America's affection for Hawaiian music to 'Bird of Paradise,' the New York musical which started a long run in 1917, awakened an interest in Island melodies, and incidentally set off the 'uke' craze of the Roaring 20's. The popularity of Hawaiian music started in the East, Tommy says, moved West, and finally came home to roost. …
"But a key factor in the local sales picture, according to Tommy, is the remarkable discovery made in 1961 by local disc jockeys."
"Prior to 1960 only two Oahu radio personalities were venturing to use an occasional Hawaiian record on the air. New Island discs were regularly assigned to the dust bins; Island DJ's outdid each other with the latest in rock and roll and cha-cha-cha. Islanders, they figured, were surfeited with Hawaiiana.
"In 1961 a couple of stations—frankly aiming at the tourist trade—timidly added Hawaiian music to the menu. To their utter amazement listener polls told them that Islanders like Island music!
"Today one local station plays only Hawaiian music; three make it a mainstay; others feature Island and 'Hapa Haole' hours. To the platter men the result is a delicious circle: the DJ's both feed and create a growing Island market. Platter-makers vie to supply and extend it. Visitors help spread the demand. The cycle completes. The market for Hawaiian music, which started in New York in 1917 and eventually reached Hawaii, is now heading back East."
SEE ALSO: The History of Hawai'i From Our Files: Hawai'i's Cattle Industry
Hawai'i Calls ran for 40 years until 1975 and no one radio broadcast has had as much influence since. The local scene has gotten more diverse, with different artists adding new influences to traditional sounds, but making a living at it is still a challenge. In 2018, 1,385 Hawai'i people were employed by the music industry, including artists, producers and recording studio workers making an average of just $41,538 a year. Still, the Nā Hōkū Hanohano Awards have been honoring our musicians and music since the awards were created by KCCN radio in 1978. And the music itself continues to be an essential part of our lives here, whether performed in a restaurant, on stage or at impromptu kani ka pila at parties.
Learn more about the evolution of covers in HONOLULU Magazine and Paradise of the Pacific: 125 Years of Covers, available at shop.honolulumagazine.com.
---
Find more photos from Honolulu's past every Thursday on Instagram @honolulumag.