The History of Hawai'i From Our Files: How Propaganda Leaflets Prepared in the Islands Helped End World War II
HONOLULU Magazine emerged from predecessor Paradise of the Pacific, which began in 1888, fulfilling a commission by King Kalākaua. That makes this the oldest continuously published magazine west of the Mississippi with an enviable archive worth diving into each month. Here's a look back at February 1947.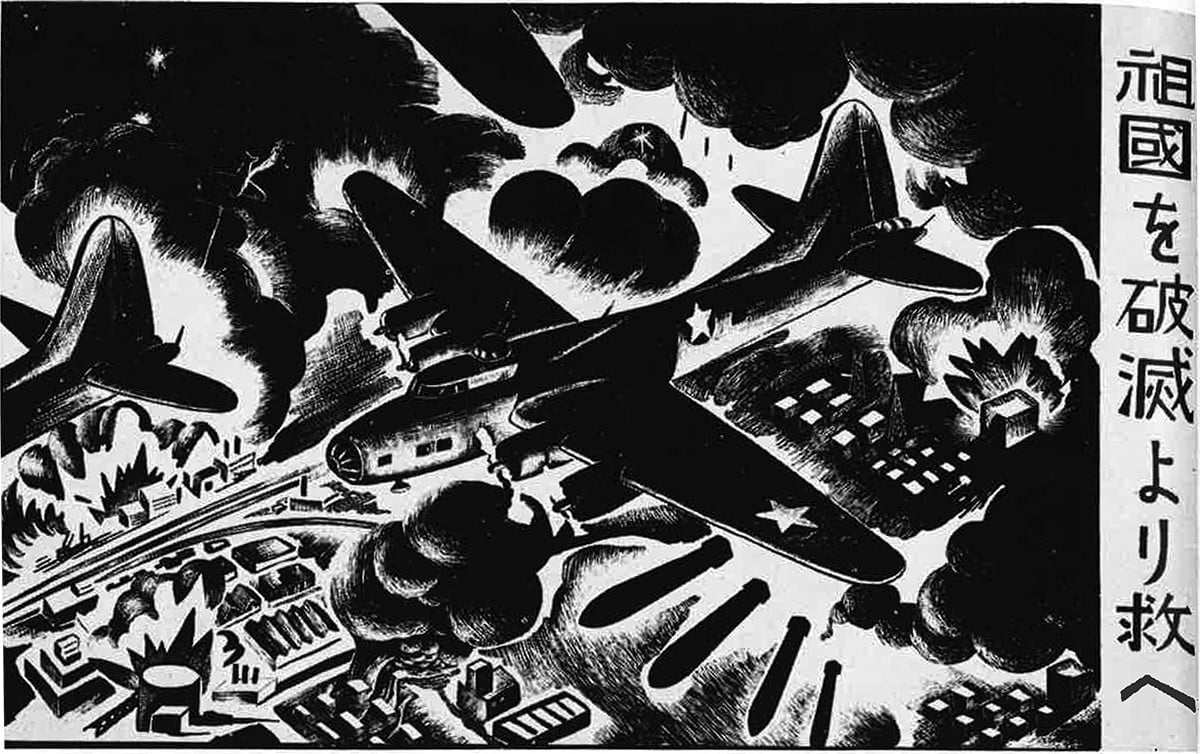 Bradford Smith, the former director of the U.S. Office of War Information's Central Pacific Operations, writes of how he was brought to Honolulu "to establish a short wave radio station and anything else in the way of propaganda which Admiral Nimitz might want." That included more than 100 million leaflets that were printed in Hawai'i for B-29 bombers to drop on Japan.
"We were told to go ahead with our plan to install a standard wave station on Saipan to carry American programs to Japan" once the Marianas were secured, Smith writes. Airfields for the B-29s were already being built "and it was obvious that within a few months the planes which would be dropping explosives on Japan could also be carrying our paper bullets." Smith and his team worked with translators and an artist who was familiar with Japan to design and prepare the messages they wanted to get across. "The best kind of propaganda was news—truthful news," he says. One leaflet Smith found most striking was one that looked like a 10-yen note on one side, with a message on the other effectively saying that "all Japanese money would soon be as worthless as this if the militarists continued their hopeless war." The idea was that the leaflets would degrade morale and encourage the Japanese to demand their leaders surrender.
Since B-29s fly at higher altitudes than other planes that had previously dropped leaflets, "the paper bullets" needed to be packaged differently so they could disperse on the way down. "A method of using parachute flare bombs had already been developed in Europe. The bomb consisted of a metal case which could be filled with about 20,000 leaflets instead of the parachute flares. A time fuse in the nose kicked the case open at the desired altitude."
SEE ALSO: The History of Hawai'i From Our Files: The Funeral of Prince Jonah Kūhiō Kalanianaʻole
The first propaganda campaign to coincide with a major military action took place in Okinawa. "As a result, civilians followed our instructions in some cases so well that virtually the entire civilian population came into our hands," Smith says. He also says that the U.S. took more than 9,000 prisoners. "Now at last we were ready for the final full-scale assault on the Japanese homeland itself, to see whether we could put a crack in the alleged unbreakable will of the Japanese people to resist to the end."
Smith says that the Japanese government tried to ignore the leaflets at first, "but as they continued to shower down upon Japanese cities their influence was such that counter steps had to be taken. Yet the very taking of counter steps was an acknowledgement of the importance of the leaflets." So what did the leaflets say? "Leaflets which pointed to the lies of the militarists and capitalized on a loss of faith in Japan's military power were among the most effective. Those advising workers to stay away from war factories and to evacuate cities also struck home, as did those capitalizing on the fear of air raids." The U.S. also dropped leaflets naming 11 Japanese cities, four of which they said would be bombed within the next few days, leading to rumors and confusion.
SEE ALSO: Remember Pearl Harbor: The Day of Infamy That Changed Honolulu Forever
A leaflet warning of the atomic bomb was prepared in early August 1945, advising the Japanese to demand their leaders end the war before their nation was destroyed. It dropped shortly after the first bomb.
"The final leaflet, prepared and dropped in record time, was credited by the State Department as being a decisive factor in hastening the surrender." Of course, there was also a second atomic bomb and the Soviet Union's invasion of Manchuria, but Smith boasts: "Were we surprised that the Japanese gave up? Of course not! That had been our business all along. That's what we expected from our paper bullets!"
You can see samples of the leaflets in the Hawai'i War Records Depository at UH, which was established in 1943. There are English translations of them as well as Smith's article, "Our Paper War Against Japan." If you're interested in seeing the items, email archives@hawaii.edu to make an appointment and be prepared to show proof of vaccination.
Learn more about the evolution of covers in HONOLULU Magazine and Paradise of the Pacific: 125 Years of Covers, available at shop.honolulumagazine.com.
---
Find more photos from Honolulu's past every Thursday on Instagram @honolulumag.