The History of Hawai'i From Our Files: Growing New Pineapple Varieties in the Islands
HONOLULU Magazine emerged from predecessor Paradise of the Pacific, which began in 1888, fulfilling a commission by King Kalākaua. That makes this the oldest continuously published magazine west of the Mississippi with an enviable archive worth diving into each month. Here's a look back at February 1937.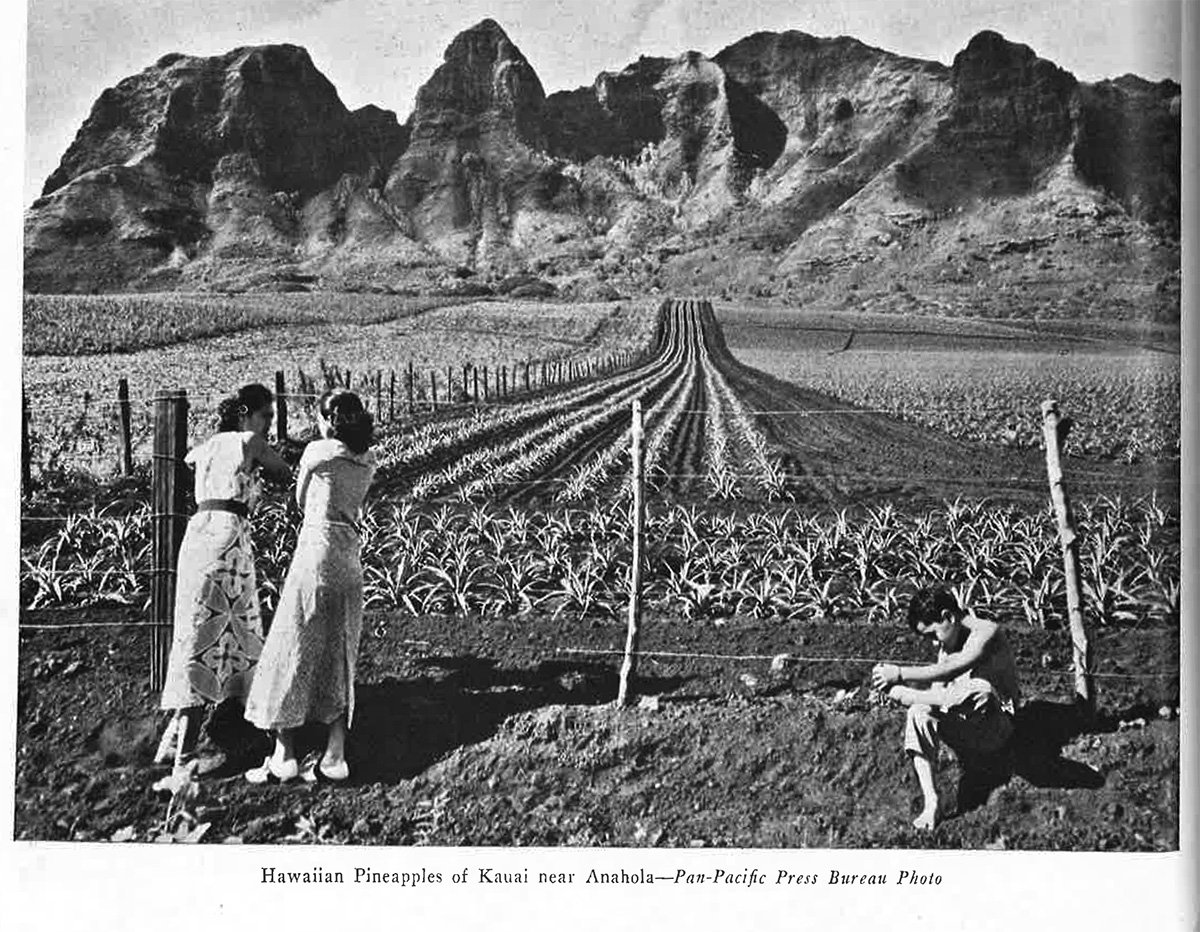 Three species of wild pineapples are introduced to the Islands "to be used in the plant breeding work for improved canning and eating varieties of pineapples," writes J.L. Collins, a geneticist with the Pineapple Producers Cooperative Association. The first species, Ananas microstachys or Wild Brazil, is small with "stiff, narrow, extremely spiny leaves," no slips and many suckers. The fruit is only 3 inches long and 1 ½ inches in diameter, and is "filled with hard, black seeds." The stem is also "so tough, woody and lacking in juice that it is entirely non-edible," Collins says. However, when crossed with commercial varieties, "it has transmitted to hybrids … new flavors of great excellence together with the high content of sugar and acid."
The second species, Ananas microcephala or small-headed pineapple, comes to Hawai'i from South America by way of Java. The fruit is larger than the Wild Brazil but "nevertheless must be classed as non-edible although it does possess a small quantity of soft pulp and some juice." Like the Wild Brazil, it produces many seeds and spiny leaves.
SEE ALSO: The History of Hawai'i From Our Files: How Propaganda Leaflets Prepared in the Islands Helped End World War II
Lastly, Ananas bracteatus, from Brazil, is almost as large as the cultivated Cayenne variety, "but the leaves are armed with extremely large, vicious spines which often makes gathering the fruit or even too close an approach to the plant an unpleasant encounter. The fruits, about one pound in weight, are developed to an extent that they might be classed as edible if one were sufficiently hungry," Collins says, but even when crossed with other breeds, "most of them agree in being extremely seedy."
None of these cross-breeding experiments lead to a variety more popular than the Smooth Cayenne, which is productive, pest-tolerant, good quality and cans well, according to a paper in the journal HortScience. Smooth Cayenne was imported in the late 1800s when local plants were found to be of poor quality. More than a million Smooth Cayenne pineapples were shipped from Jamaica, Australia and elsewhere. And even though foreign pineapples kicked off the local canning industry, it begins to decline a few decades later when, ironically enough, local companies take their operations overseas where labor is cheaper. But research in Hawai'i continues, eventually producing hybrids known today as Del Monte Gold Extra Sweet and Maui Gold. The last cannery in the Islands closed in 2007, but you can still order fresh Maui Gold pineapple grown exclusively by Hāli'imaile Pineapple Co., which was formed by former Maui Pineapple Co. employees. Direct from the source, it's $39.95.
Learn more about the evolution of covers in HONOLULU Magazine and Paradise of the Pacific: 125 Years of Covers, available at shop.honolulumagazine.com.
---
Find more photos from Honolulu's past every Thursday on Instagram @honolulumag.