Spooky Ghost Bar pops up for Halloween at Ala Moana
Spooky cocktails and ghoulish decor are back at the mall's Ewa Wing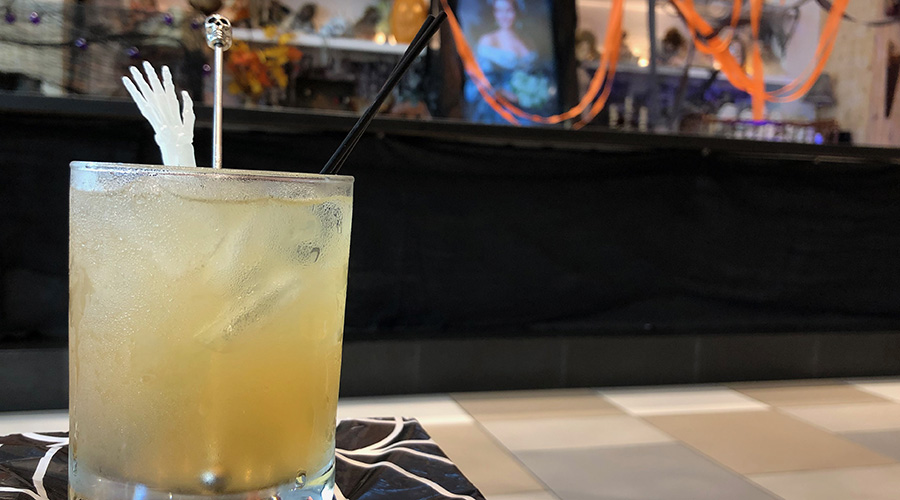 Killer Clown? Faceless Lady? Haunted Plantation? You guessed it — Ghost Bar Honolulu and its terrifying themed cocktails are back at Ala Moana Center. The pop-up has moved: It runs through Halloween in a bigger new spot in the former Café Lani space next to Shabuya.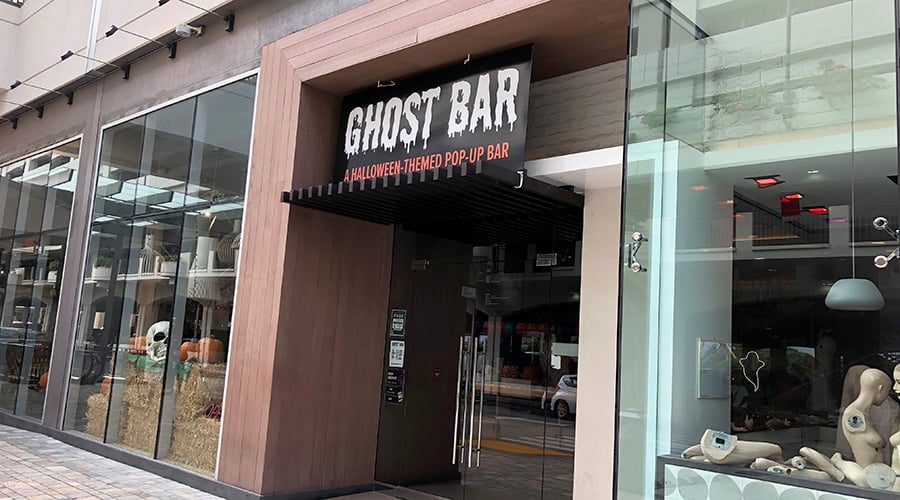 If you checked out Ghost Bar last year, you'll recognize some of the spooky decor. The "It"-inspired clown is still on the wall, mouth gaping, and eyeless dolls watch you (how ironic) everywhere you turn. An empty coffin propped against the wall is the perfect photo opp, and if you sit at the bar, don't let your guard down — there's an interactive digital display that periodically changes its look. The walls are covered with ominous paintings; random limbs dangle from the ceiling. All this looks fun, even charming, in daylight, so for the full effect, head to Ghost Bar after sundown.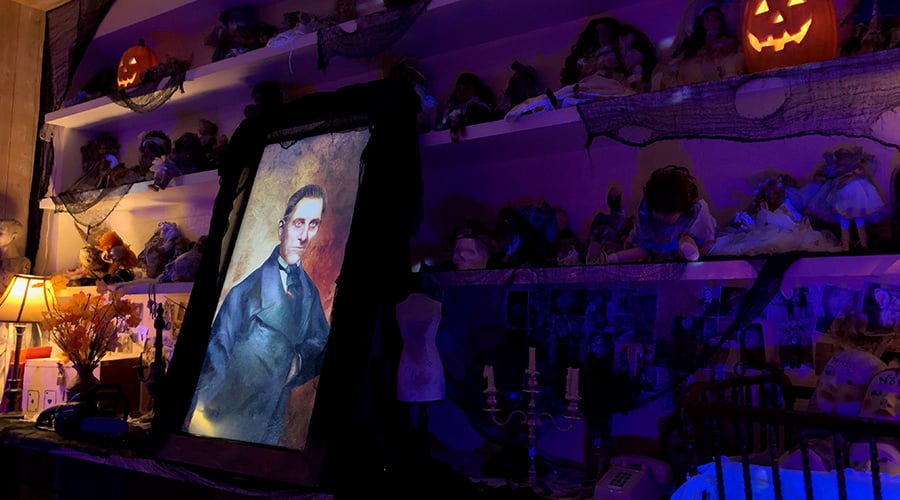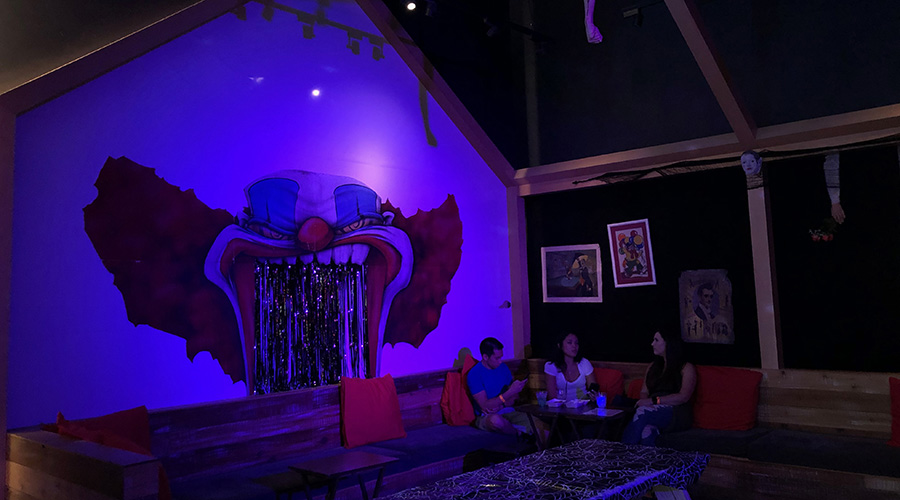 You have to be 21 or older to drink, but anyone can get in. There are non-alcoholic options like soda and slushies and a minimal food menu with light snacks like edamame. But the cocktails steal the show.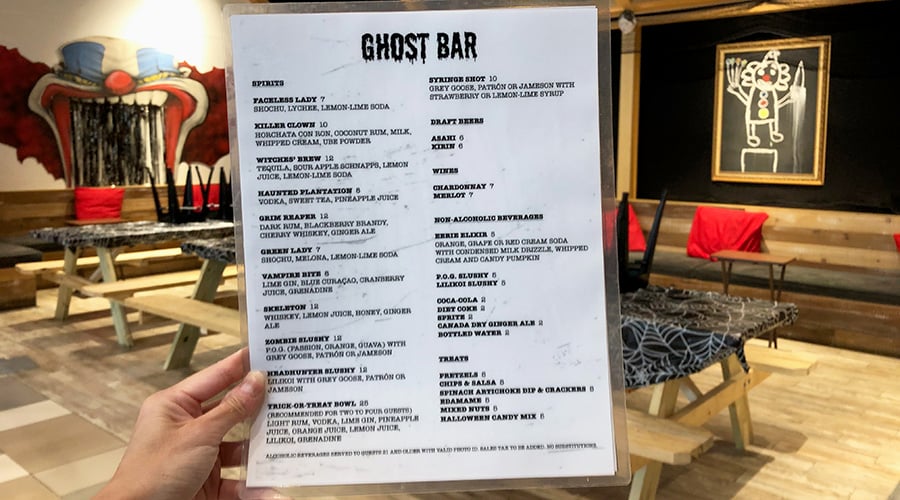 If you're like me and prefer sweeter drinks, kick things off with the Killer Clown. Easily one of Ghost Bar's most popular drinks last year, it has horchata rum, coconut rum, milk, whipped cream and ube powder and is topped off with a red clown nose that you can wear. Don't take your time drinking it, though, as this clown dissipates quickly.
This is like a horchata in liquid form. I can't taste ube at all. Ask for a straw if you don't want whipped cream all over your face.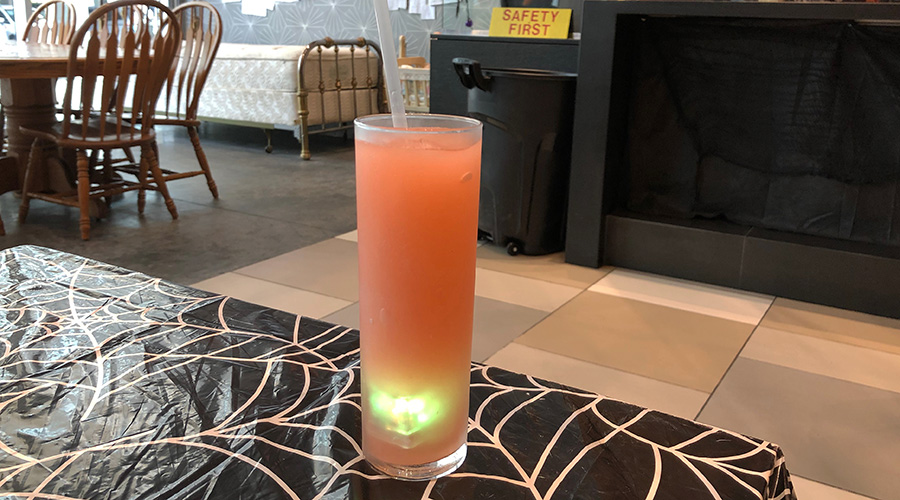 There are two new drinks this year: Zombie Slushy ($12) and Headhunter Slushy ($12). Zombie has POG (passion, orange, guava) with your choice of Grey Goose, Patron or Jameson; Headhunter is similar but with lilikoi instead of POG. Both come with glowing light cubes that you can keep — they're liquid-activated and last one or two days.
This grown-up twist on nostalgic flavors from small-kid time works well. I like the slushy texture and refreshing flavors, and the nice alcoholic aftertaste gives it a one-two punch.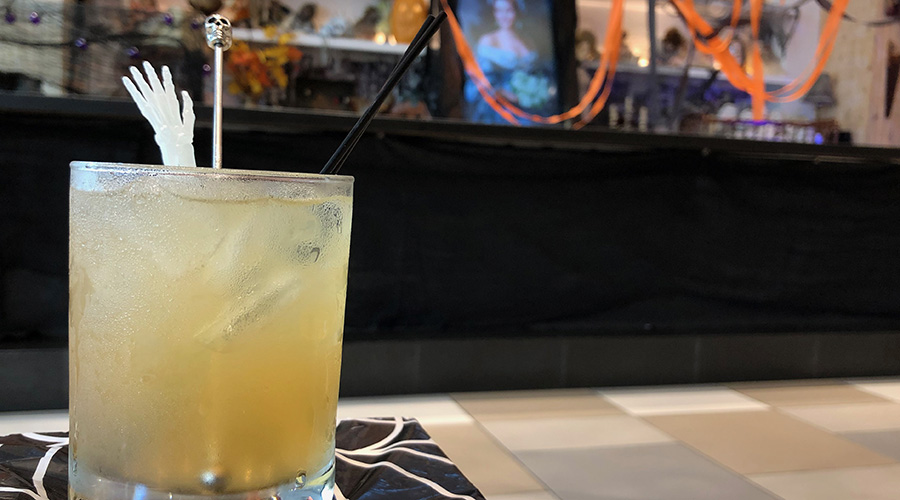 If you're feeling ghoulish and want a stronger cocktail, go for the Skeleton. The whiskey taste is strong but the drink is refreshing, thanks to the ginger ale.
Syringe Shots are straight-up shots, $10 apiece with your choice of Grey Goose, Patron or Jameson with strawberry or lemon lime syrup for a splash of color. These display shots are one of the first things you'll see when you walk in. They're fun to look at, even more fun to drink.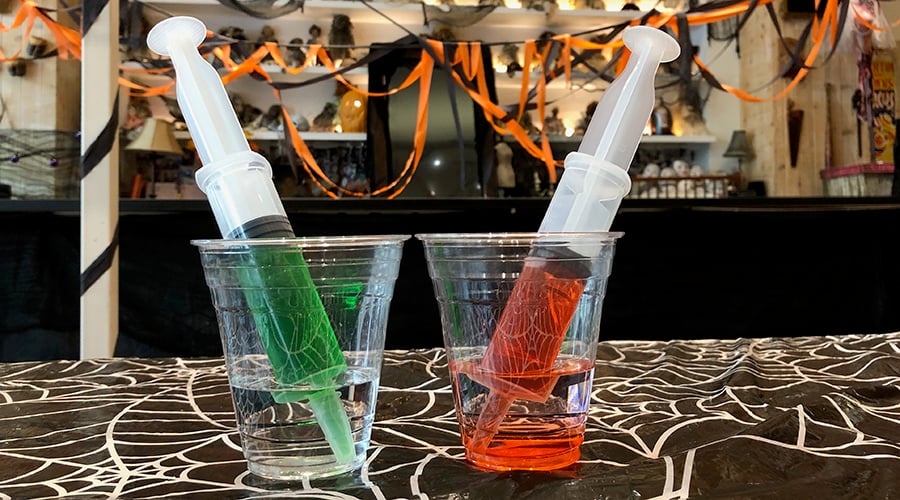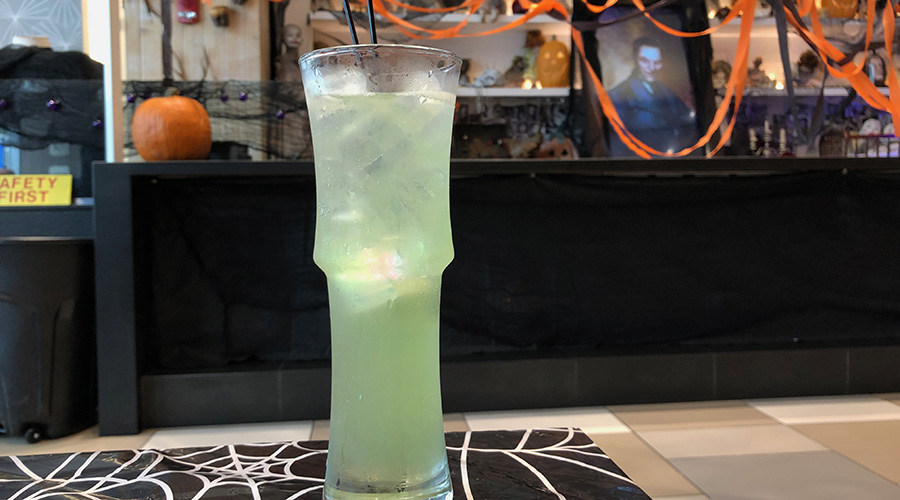 Witches' Brew is reminiscent of a bubbling cauldron or magic potion. It's light and a great choice if you want something tart.
Halloween is the last night of Ghost Bar's existence — at least for this year — but stay tuned. Something festive will be opening in its place on Dec. 1. After all, Christmas will be right around the corner.
Ghost Bar Honolulu
Ala Moana Center Ewa Wing
1450 Ala Moana Blvd.
372-9618
Sun-Thurs 5 p.m.-midnight, Fri-Sat 5 p.m.-2 a.m.