Something New event: Lee Anne Wong's ramen bar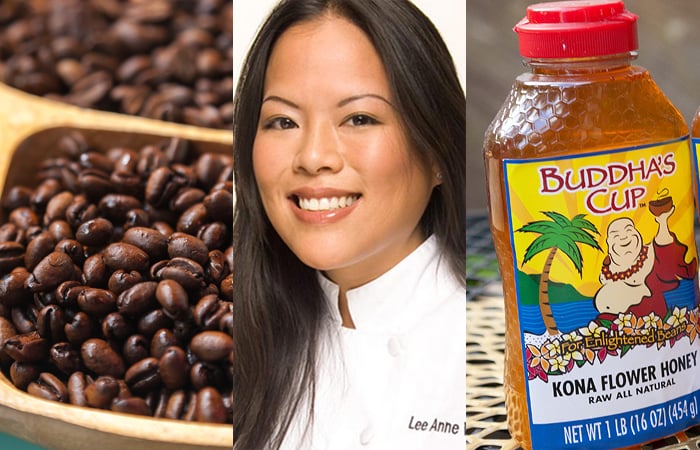 Coming Wednesday, March 25: Frolic's own Something New event, a food celebration with a twist. Honolulu's nine craziest chefs will unleash their creativity in fun new ways, each challenged with a local ingredient that takes them out of their comfort zone. This series unveils the farmers, the chefs and the ingredients that dare them to create Something New.
If you love to eat and love supporting local, join us from 6 to 8:30 p.m. March 25 at M Nightclub at Restaurant Row. Tickets are at frolicsomethingnew.eventbrite.com.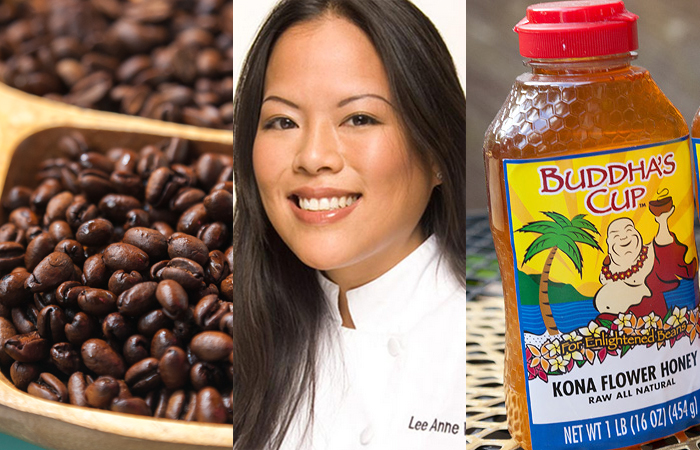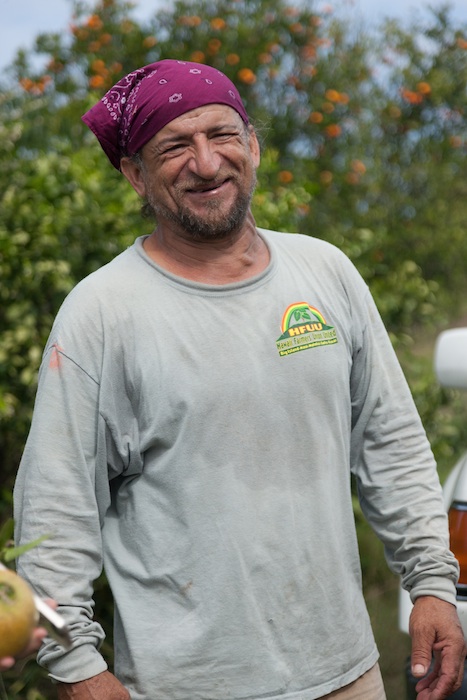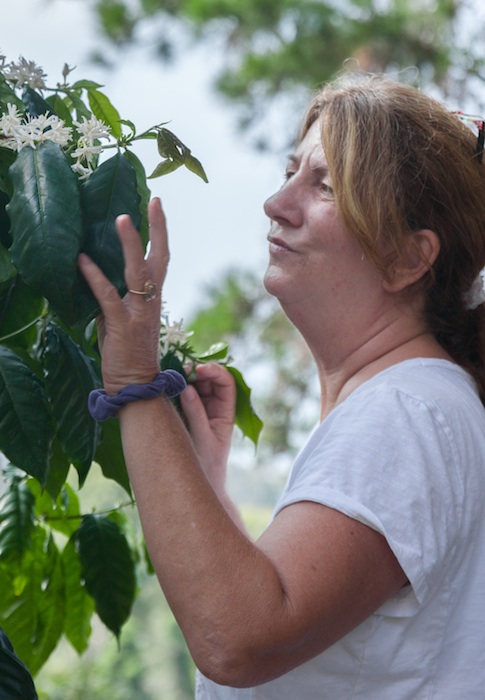 The farmers:
Chris Coleman and Manny Ochoa
The farm:
Buddha's Cup
Holualoa, Hawaii Island
The ingredients:
100% estate-grown Kona coffee and lehua blossom honey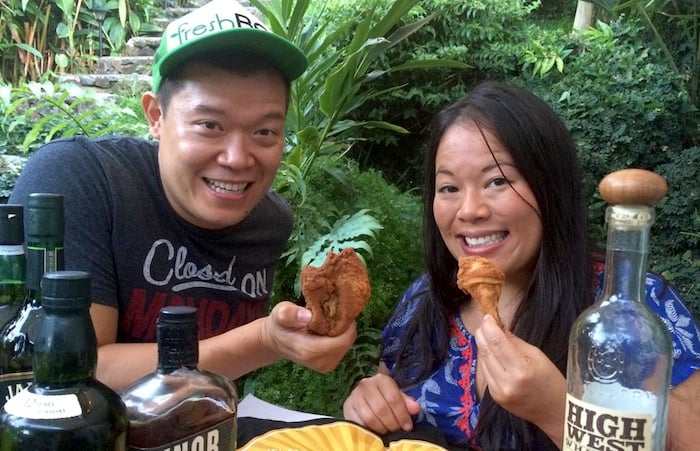 The chefs: Lee Anne Wong and Will Chen
The ramen: Breakfast mazemen with pork and Kona coffee shoyu tare, Kona coffee-poached tamago, honey miso bacon belly, coffee rye crumble, green onions, black garlic aioli
The dumpling: Honey, walnut & a shrimp dumpling with Kona coffee-walnut "sand," lehua honey mayonnaise
The story: A long time ago, in Michoacan, Mexico, Manny Ochoa's grandfather raised bees in hives he kept in hollowed-out trees. Ochoa never imagined he and partner Chris Coleman would end up half a lifetime later on the slopes of a volcano in the middle of the Pacific, doing the same thing — except their bees feast on tropical flowers of the season. Each blossom imparts its own nuances to the flavor of its honey: lehua, macadamia nut, avocado and coffee.
Coffee is the main crop at Buddha's Cup, acres of it turning the slopes a glistening red when the cherries are ready for picking. Coleman and Ochoa's five labels have collectively won more cupping and culinary awards than any other coffee business in the state. At Frolic's Something New event, some of the farm's signature Buddha's Cup medium dark roast will end up where you most — and least — expect it.
Koko Head Cafe chef Lee Anne Wong and Frolic's own chef Will Chen headline the event's ramen bar featuring Buddha's Cup Kona coffee and lehua honey. If that didn't make you stop and read twice, there's more: Wong is staying true to Koko Head's breakfast fare by making a breakfast ramen tossed in coffee-soy dressing with some honey-miso bacon belly. Lest you miss your eggs, there is one, poached in Kona coffee, with Kona coffee crumble.
And because no man can live on ramen alone, Chen riffs on the classic gyoza accompaniment with a honey walnut shrimp dumpling nestled on Kona coffee-walnut sand, with a dab of honey mayo. It's the stuff of the craziest food dreams. The best kind of crazy.
Something New
Wednesday, March 25, 2015
6-8:30 p.m.
M Nightclub at Restaurant Row
Tickets: $75 including all food plus two drinks Buy tickets
You'll find other sneak peeks and the complete lineup of chefs at
Ready for Something New? Frolic's own killer event
The Cow & the Lady
***
The Bank of Hawaii MyBankoh Rewards card is the official card of the Something New event. To learn more about the card visit boh.com/mybankohrewards. At the event, show your Bank of Hawaii MyBankoh Rewards Credit card at the door to receive special access to the MyBankoh Rewards Lounge and an exclusive tasting, featuring Hawaiian Shochu Company shochu and an appetizer pairing.