Something New event: Cow & the Lady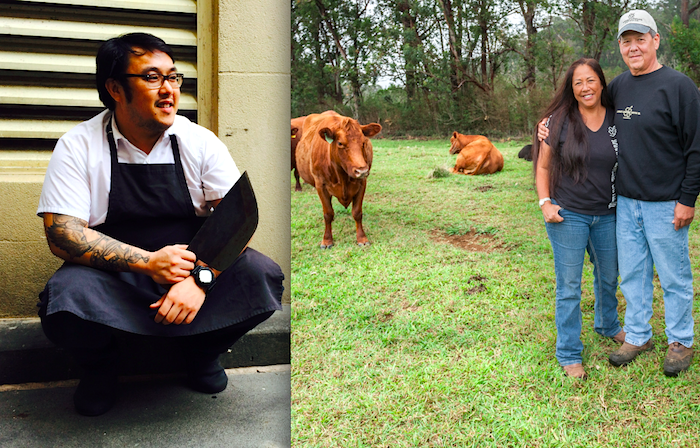 Coming Wednesday, March 25: Frolic's own Something New event, a food celebration with a twist. Honolulu's nine craziest chefs will unleash their creativity in fun new ways, each challenged with a local ingredient that takes them out of their comfort zone. This series unveils the farmers, the chefs and the ingredients that dare them to create Something New.
If you love to eat and love supporting local, join us from 6 to 8:30 p.m. March 25 at M Nightclub at Restaurant Row. Tickets are at frolicsomethingnew.eventbrite.com.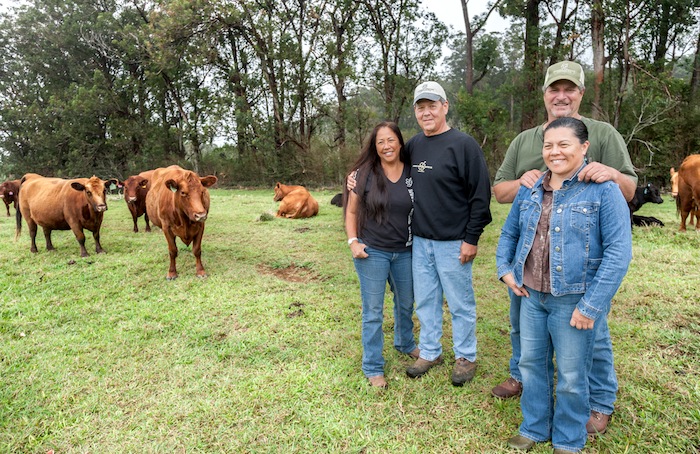 The ranchers: Rick and Haleakala Sakata, Dwayne and Tammie Cypriano
The ranch: Hawaii Lowline Cattle Co., Honokaa, Hawaii Island
The ingredient: Lowline beef — a whole steer, tongue to tail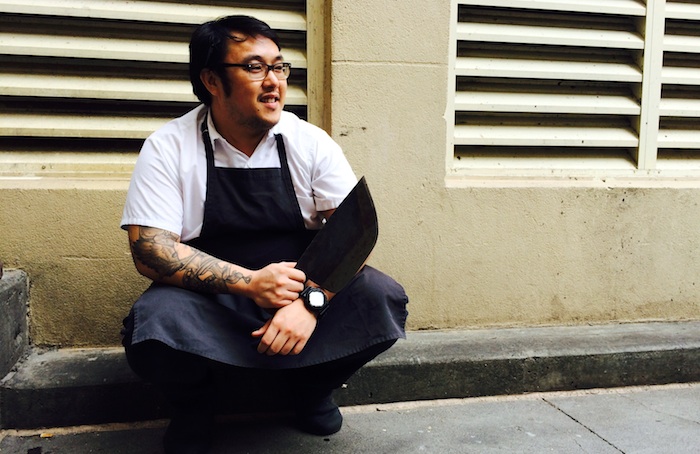 The chef: Andrew Le, The Pig & the Lady
The dish: Beef confit in tallow, sauce from bones, pasture herbs, wheatgrass vinaigrette, gristle chicharrones
The story: Lowline cattle are small, docile and delicious — the precise combo the Sakatas and Cyprianos were looking for when they decided to start a ranch. When they decided to go grass-fed from birth to slaughter, they found a slew of friends and neighbors willing to lease and even donate pasture around Honokaa and Ahualoa on the Hamakua Coast.
That was seven years ago. Now the herd of two bulls and 40 cows is so used to the ranchers that when their ATVs show up, the cattle amble alongside. (It freaked out the Frolic crew, who found themselves driving their rental sedan in the middle of a moving, mooing herd.)
Why is smaller better? Smaller animals need less pasture and are easier on the grass. One Lowline cow, butchered, can fit into a family's freezer instead of overflowing into the freezers of two or three. And chefs have an easier time handling smaller cows.
Tell that to the Pig & the Lady's Andrew Le, who loves pork so much he has a pig tattooed on his arm. Le's handled many whole hogs, but never a whole cow.
"The whole thing?" he said. "What am I gonna do with a whole cow?"
Anything you want, we said. We trust you.
Something New
Wednesday, March 25, 2015
6-8:30 p.m.
M Nightclub at Restaurant Row
Tickets: $75 including all food plus two drinks Buy tickets
***
The Bank of Hawaii MyBankoh Rewards card is the official card of the Something New event. To learn more about the card visit boh.com/mybankohrewards. At the event, show your Bank of Hawaii MyBankoh Rewards Credit card at the door to receive special access to the MyBankoh Rewards Lounge and an exclusive tasting, featuring Hawaiian Shochu Company shochu and an appetizer pairing.