Sign a friendship contract?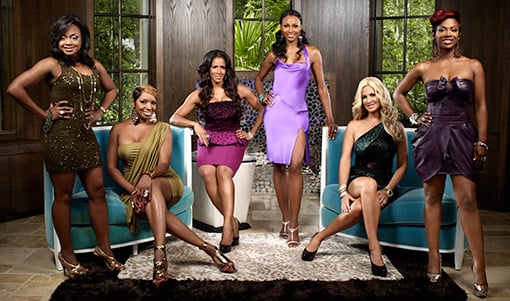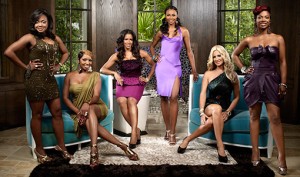 I hate to admit this, but I do watch "The Real Housewives of Atlanta" on Bravo.
(Hey, even CNN's Anderson Cooper is a huge fan.)
On a recent episode Cynthia Bailey asked the very outspoken (and undoubtedly the breakout star of the show) NeNe Leakes to sign a friendship contract, which includes rules like they both agree to not go to bed angry at each other.
"It's not like we're married!" Leakes exclaimed — as she signed the contract.
(By the way, it expires in a year.)
Made me think: is asking someone to sign a friendship contract really that weird?
My logical side screams, "Yes! It's weird! What are we, in third grade?!"
But there's a side of me — the hurt, angry, burned side — that wonders whether these contracts might be a good thing.
For one, you're all on the same page. You can lay out your objectives, your concerns, your outcomes of the friendship. Signing the contract means you both agree to the terms of your friendship. So you can make your unreliable friend to promise, contractually speaking, to be on time or call ahead if she's going to be late. Or you can make sure that you're other friend, who loves talking about "The Real Housewives of Atlanta" never does in your presence.
But is that going too far?
***
CAT'S GIFT IDEAS
SHOPPING DAYS LEFT: 9
TODAY'S GIFT IDEA: Ola Tropical Organics body care gift pack
Tickets to "Cats"
Picture 1 of 19
PRICE: $35 to $60 each
THE GIST: The longest running show in Broadway history, "Cats" returns to Hawaii with all of its feline fantastic-ness. Shows run from Dec. 28 to Jan. 2 — and tickets are still available online at www.ticketmaster.com.
THE ADDED BONUS: You can print out tickets from your computer and, viola, instant gift!
BEST FOR: Broadway fanatics, cat lovers and anyone on your list for whom you haven't shopping.
Got a gift idea? Send 'em my way at cat@nonstophonolulu.com.
***
To read all of Cat's blogs, visit www.nonstophonolulu.com/thedailydish. Follow Cat on Twitter @thedailydish or send her an e-mail at cat@nonstophonolulu.com.
Subscribe to Nonstop Honolulu on YouTube »
RECENT BLOG POSTS
Cat Chat episode 6: iPad, iDunno
Your favorite Christmas flicks
Pampering your pets
FUUD: Inferno's Wood Fire Pizza in Kalihi
Nook or Kindle — or not
Cat Chat episode 5: Scarfing
Gifts for the 'Hawaii Five-0' fans
Don't judge me by my Christmas playlist
FUUD: Hot Pot Heaven in McCully
What's normal, anyway?
Cat Chat episode 4: Eats for guests
ASK DR. DISH: Tip the mailman?
TOP BLOG POSTS
Amber-Lynn Hyden's Top 5
New eats: Zaratez Mexicatessen
Introducing Cat Chat
Top 10 best memories of Europe
Top 10 first dates
36 hours of eating in Maui
North Shore Eats