Renovated Pearlridge Center is the ultimate foodie heaven
New grinds you'll find at Mauka and Wai Makai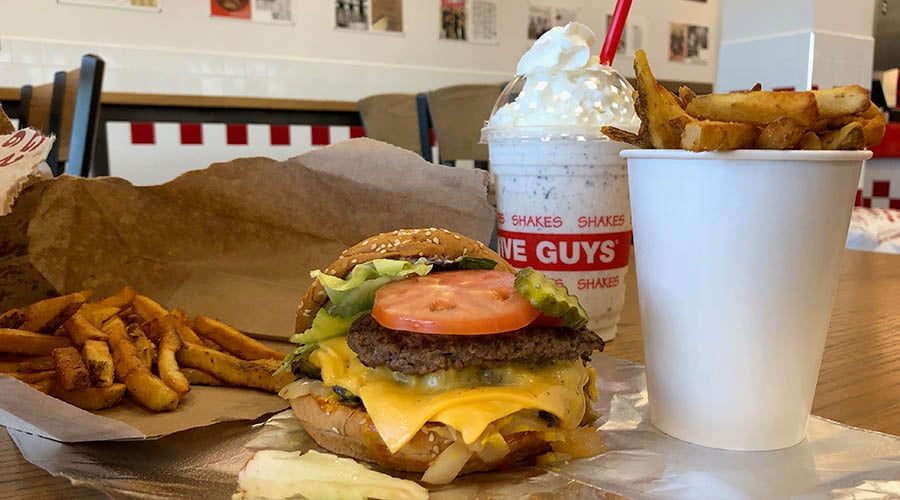 Sponsored
Have you been to Pearlridge Center lately? The center had a huge, multi-million dollar renovation. Uptown is now known as Mauka and Downtown, where the movie theaters are, is now Wai Makai. Why all the renovations and rebranding? The center wanted to create a strong sense of place and honor Hawaiian culture and tell the moolelo of the ahupua'a Kalauao.
The brighter lights, new railings and building expansion come with a plethora of new food options. More than 10 new eateries have opened in the last year: From donuts and fresh seafood to create-your-own pizzas and all-vegetarian options, there's something for every taste when you need a break from shopping or a bite before the movies. Here's a look at the new eating and drinking spots at Pearlridge Center.
Beer Lab Hawaii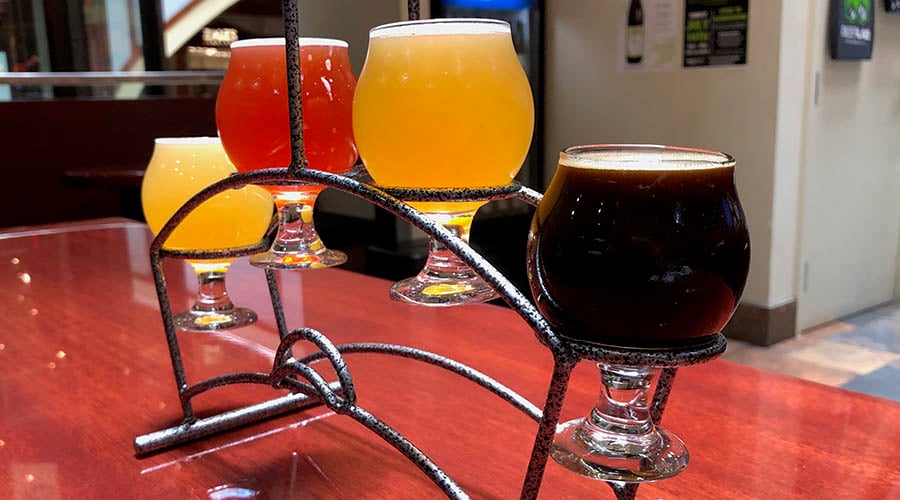 Located next to Starbucks and Auntie Anne's Pretzels in Pearlridge Mauka, Beer Lab Hawaii is known for its small-batch brews. It's the same brewpub that opened by the University of Hawaii at Manoa — but Leeward residents will be happier, or should we say, hoppier, about this Pearlridge location.
The menu rotates daily among brews like Summer Breeze West Coast IPA, My Little Crow Milk Stout and Revelto Hazy Session IPA with cashmere hops. You order at Beer Lab's bar and return your glassware there when you're finished. The six options on the daily taplist come in 4-, 8- and 16-ounce pours, and a few are available in 12-ounce pours.
If you're there with friends or want variety, order the beer flight. Prices vary depending on which brews you choose, but it's a great way to taste four taps at one time.
California Pizza Kitchen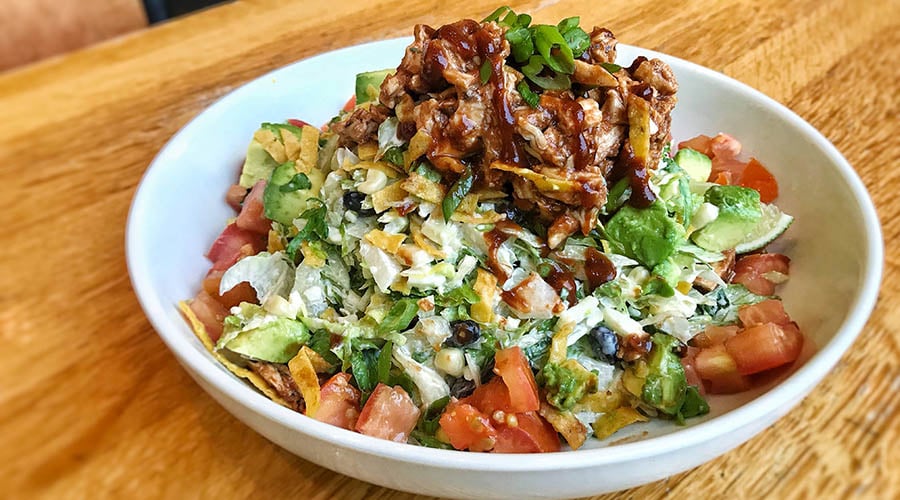 California Pizza Kitchen continues to be a main food attraction at Wai Makai, offering classic pizzas, sandwiches and salads that will satisfy the entire family.
The pizza options here are endless, ranging from The Works and Carne Asada Pizzas to California Club, Shrimp Scampi (yes, that's a pizza), Thai Chicken and more. The Original BBQ Chicken Pizza is still the most popular, and it's made with smoked Gouda, red onions, fresh cilantro and housemade barbecue sauce.
If you want something else, there's a wide selection of pastas, power bowls, soups, sandwiches and salads. Speaking of which, if you're in the mood for something flavorful and light, go for the popular Original BBQ Chicken Chopped Salad, a colorful medley of black beans, sweet corn, jicama, fresh cilantro and basil, crispy corn tortilla strips, tomatoes, scallions, barbecue chicken, Monterey Jack and housemade herb ranch.
Down to Earth Organic & Natural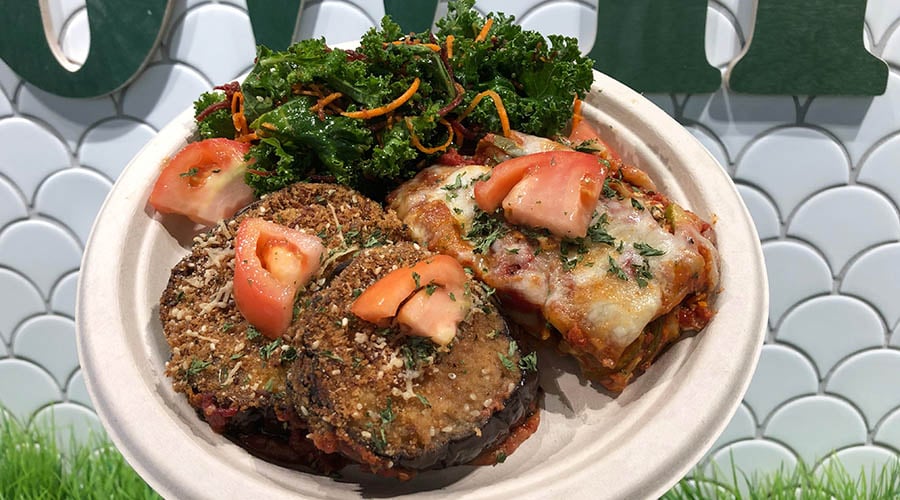 Down to Earth has relocated to its new location at Pearlridge Awa Makai, next to the former Toys R Us building. At the time, this two-story location is the local company's first standalone store. It has a modern vibe, the same spacious feel as the 13,000-square-foot Kakaako location and an upstairs mezzanine that overlooks the entire store. This space has seating for customers to relax and eat, and it also hosts cooking demonstrations, seminars and small functions.
You'll also find an expansive all-vegetarian food selection with made-to-order rice bowls, baked goods, fresh-baked pizzas and more. Down to Earth's lasagna is one of its most popular dishes, along with the kale with beets salad and eggplant parmesan. The lasagna's available daily at $10.99 per pound. The kale beets salad is also available daily, while the eggplant parmesan is featured once or twice a week.
Dunkin'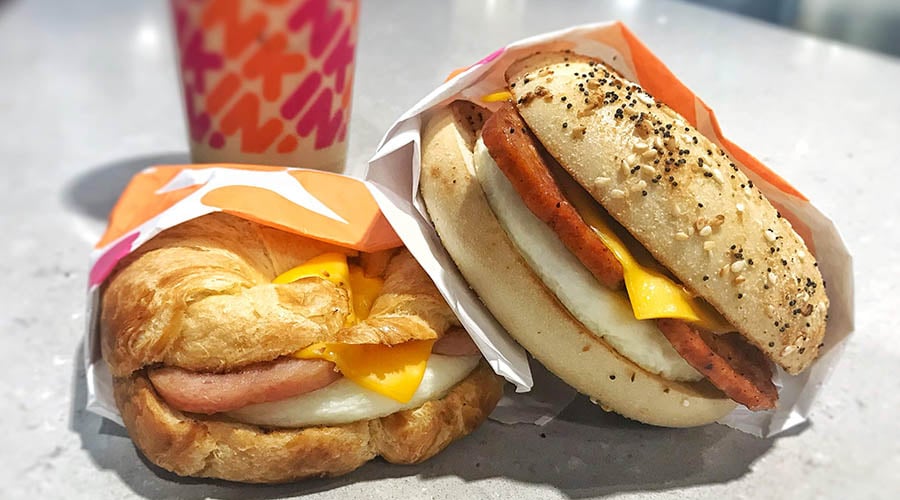 Dunkin' is famous for its delicious glazed and specialty donuts and sweet, icy drinks. Donut flavors range from Boston Crème and Vanilla Frosted to Powdered, Double Chocolate, Coconut and Bavarian, but Chocolate Frosted with Sprinkles and the Classic Glazed are the most popular.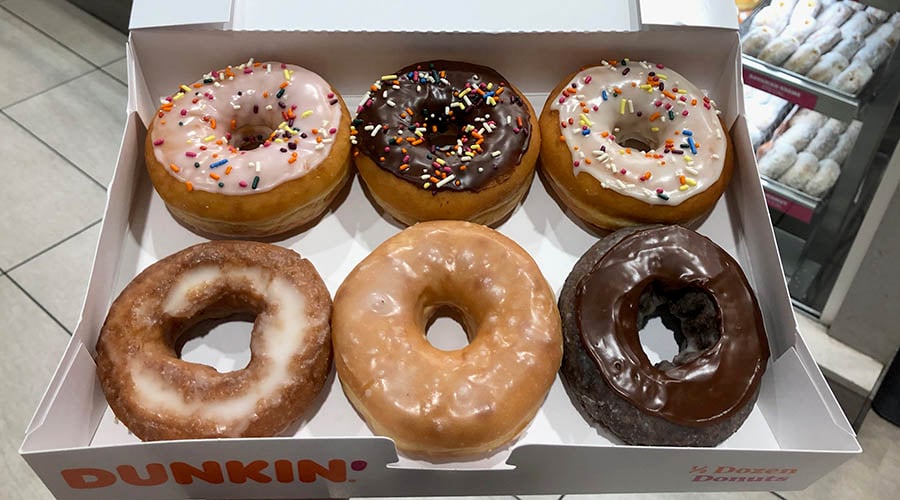 But did you know Hawaii Dunkin' stores have a few items you won't find at Mainland stores?
Case in point: the Hawaii-exclusive Spam Classic Egg & Cheese Sandwich ($4.29) or the Portuguese Sausage, Egg & Cheese Sandwich ($4.29). And breakfast options include a Sweet BBQ Bacon sandwich, Wake-Up Wrap and more.
Five Guys Burgers and Fries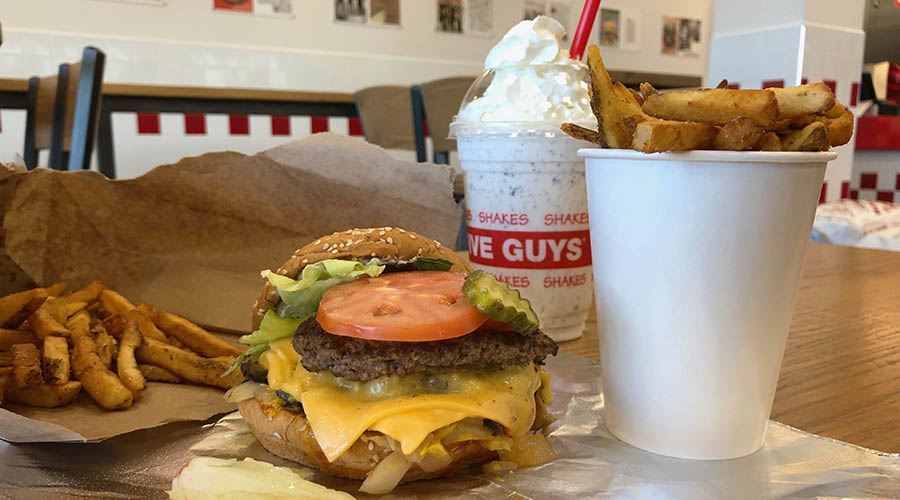 Five Guys Burgers and Fries is still busy and it's no surprise why. The chain's burgers are cooked with 100% fresh beef with no fillers and no preservatives, making for a juicy, meaty patty each time. Fresh-cut potatoes cooked in 100% peanut oil with no cholesterol and no preservatives make for equally addicting fries.
The menu's fairly simple: Options range from hamburgers ($9.69) and cheeseburgers ($10.59) to bacon burgers and bacon cheeseburgers, all of them available in smaller sizes as well.
And get this: All burger toppings are free, which means you can customize your burger with jalapenos, grilled mushrooms, green peppers, pickles, tomatoes and more. Many customers order their burgers "All the Way," with mayo, lettuce, pickles, tomatoes, ketchup, mustard, grilled mushrooms and grilled onions.
Fries come in Five Guys style or Cajun style ($4.39 little, $5.89 regular, $8.09 large) and your comes with an extra side bag of fries for sharing. And no trip to Five Guys is complete without one of the luscious milkshakes in flavors like malted milk, bacon and peanut butter, and strawberry and salted caramel. The most popular flavor? The vanilla milkshake with chunks of Oreo cookies mixed throughout.
Gen Korean BBQ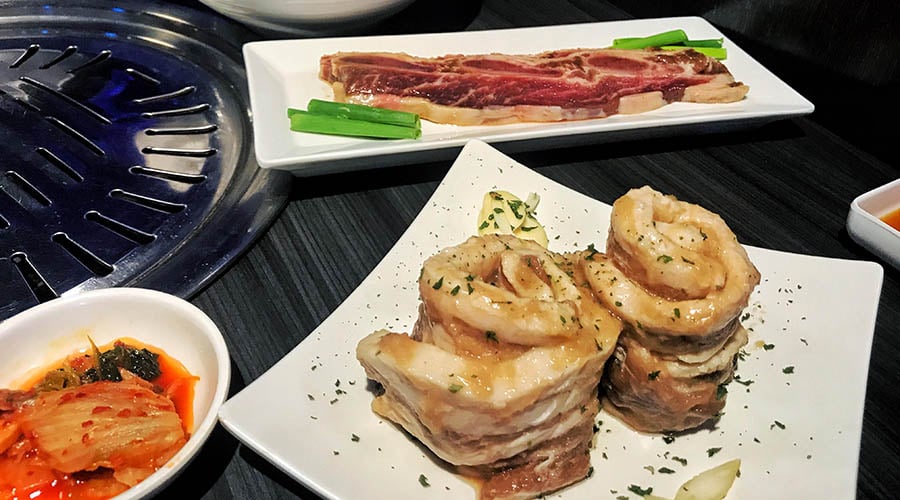 Gen is one of the newest restaurants at Wai Makai. The all-you-can-eat Korean barbecue spot opened earlier this year and was an immediate hit with hungry families and groups. Lunch (until 3 p.m. Monday thru Friday) is $16.99 per person with 27 different options to throw on the tabletop grill. Meat options include everything from honey chicken and garlic chicken to samgyubsal (premium pork belly), spicy calamari veggie bowl and sweet and spicy chicken popcorn.
Available from 3 p.m. until closing, Gen's $26.99 per person dinner offers 35 mouthwatering choices like Gen Premium Steak, spicy pork bulgogi, premium Angus brisket, Hawaiian steak in a sweet teriyaki sauce with pineapple slices, marinated bone-in short rib, hangjungsal (signature pork cheek) and more.
Don't forget to ask for the "crazy sauce" that isn't offered on the menu. It comes with mouthwatering brisket sauce, jalapenos, garlic and Gen's iconic salad dressing.
H&T Burger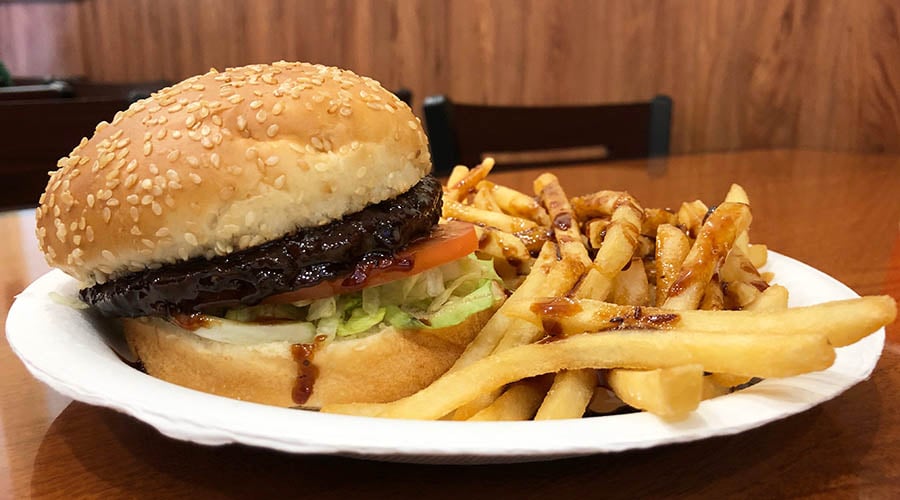 Lee Tonouchi wrote about H&T Burger when it opened at Pearlridge last November. The claim to fame of this burger joint from Windward Mall: its teri-centric menu.
Among the smorgasbord of teri burgers, combo meals, sandwiches and plate lunches, the best seller is the #1 teri burger combo meal ($8.59). All combo meals come with fries or teri fries and a medium drink.
The housemade teri sauce keeps customers coming back for more — whether it's the top-selling combo, teri beef plate ($10.60), teri chicken plate ($9.74) or the addictive teri fries ($3.25).
Pieology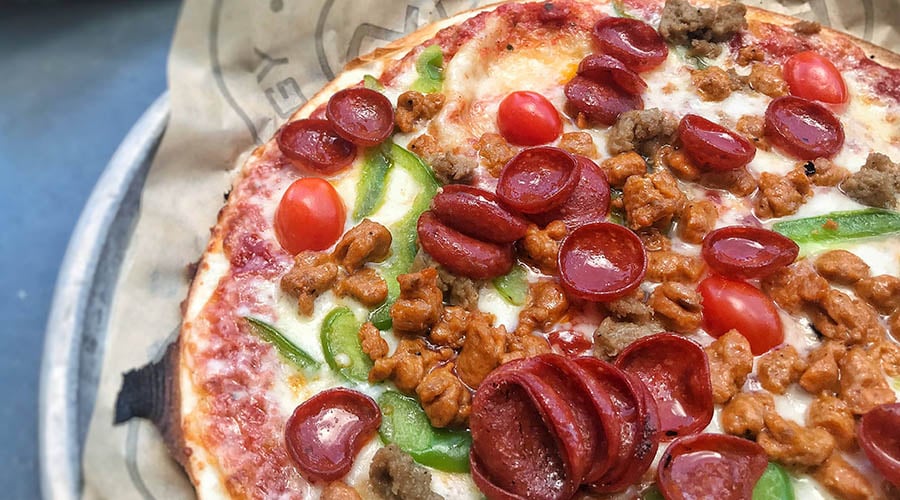 Looking to create your own pizza? Pieology is famous for its thin-crust pizzas that you can customize with all kinds of sauces and toppings. Most recently, Pieology launched its most popular crust: Pie rise. Pie rise is two thick pieces of delicious dough blended together to create a thick, scrumptious pizza pie.
Ordering is simple: Choose your crust, sauces, cheeses, meats, toppings and after-bake sauces, then wait a few minutes for your ultimate pie to bake. Sauce choices include housemade red, alfredo and garlic herb butter blend; cheeses include mozzarella, ricotta and feta; there's meatballs, all-natural chicken, Canadian bacon, spicy Italian sausage and more; and toppings range from cilantro, green peppers and black olives to fresh basil, banana peppers and artichokes. Finish off your pizza with after-bake sauces — including nut-free pesto, barbecue sauce and fiery buffalo sauce — for added flavor.
If the choices are overwhelming or you're visiting for the first time, a pre-set Chef-Inspired Pizza is there to help. Options include Zesty Artichoke, Smokin' Buffalo Chicken and Spicy Italian. The two most popular chef's pizzas are Fire-Grilled BBQ Chicken — made with all-natural chicken, mozzarella, red onions, fresh cilantro, olive oil blend, and barbecue sauce — and Butcher's Choice, which has house red sauce, pepperoni, sausage, mozzarella, meatballs and an olive oil blend.
Poke + Bento-Ya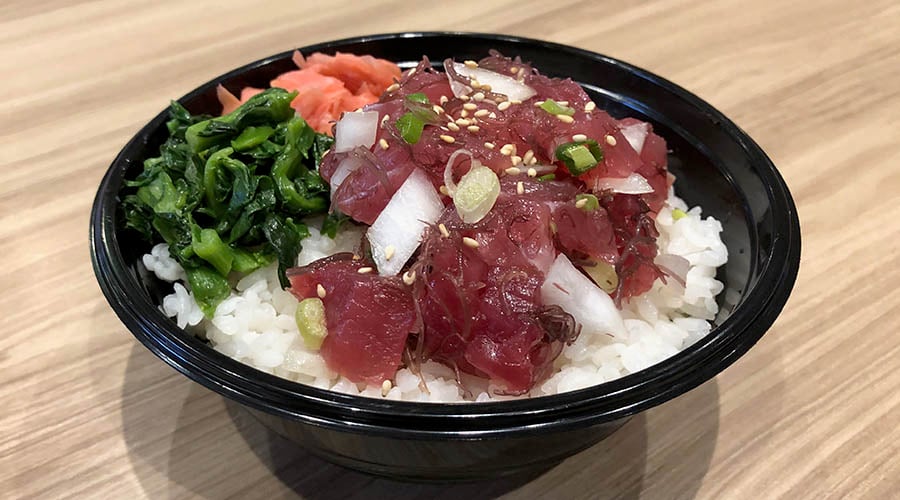 Nehu Market, the food court in Wai Makai, is the perfect place to grab a pre- or post-movie bite. Poke + Bento-Ya opened there in December, giving customers another option to satisfy their sushi craving. Donburi bowl choices range from ahi poke, spicy salmon and natto to chirashi and ahi steak. All bowls come with hot miso soup and your choice of white, sushi or black rice. No matter what seafood you choose, you know the fish is fresh — Poke + Bento-Ya's owners shop at the fish auction every morning.
Feeling a little extra? You can add poke ($4) or curry ($5) to your bowls, and it's still a deal — most donburi cost $9 to $12, except for the $17 chirashi bowl.
Rainbow Drive-In
"Gravy all over." That's the catch phrase at Rainbow Drive-In, famous for classic plate lunches. The original Rainbows is in Kapahulu, so Leeward residents were thrilled when the Pearlridge location opened in February.
It's hard to choose just one thing — especially with choices like loco moco plates ($9.25), chili plates ($7.75) or the famous boneless chicken plate with gravy ($9.25). All plate lunches include rice or fries and macaroni salad or slaw.
The Mix Plate ($10.45) reigns as Rainbow's top seller. It holds the best of all worlds — flavorful barbecue beef, boneless chicken and mahimahi. A side of gravy costs 50 cents extra, but it's worth it.
Tamura's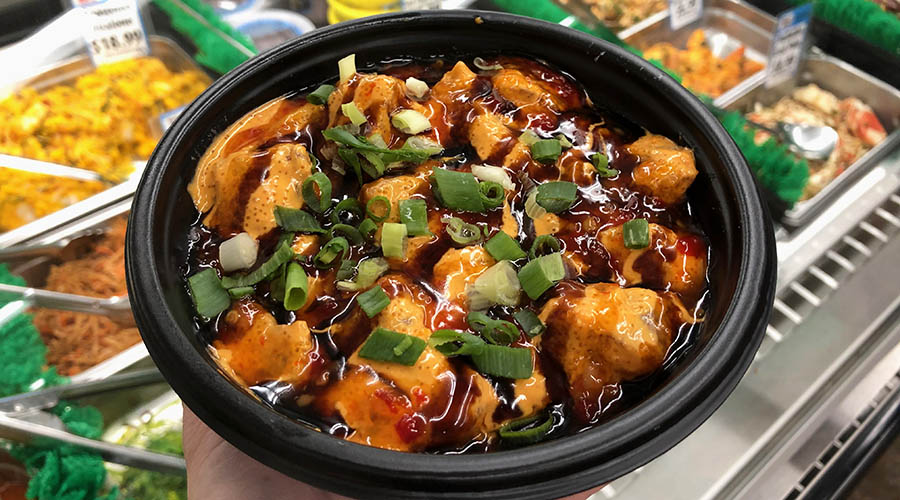 Oahu's famous poke deli opened in April in Ko Makai, the section of Pearlridge across Bravo Restaurant and Anna Miller's. You can find anything and everything to satisfy your poke craving, whether you want ahi with kalua pork and lomi salmon ($12.49), ahi poke and king crab poke ($14.99), or pipikaula poke ($12.99). With so many choices at the large counter, the sky's the limit when it comes to creating the ultimate poke bowl.
The spicy ahi bowl with white rice ($12.99) is the crowd favorite, with a generous portion of spicy ahi poke drizzled with unagi and sweet chili sauces and topped with green onions.
No time to food prep? Not to worry. Tamura's now offers pre-marinated poultry and choice cuts of meat so all you have to do is fire up the grill.
Uncle's Fish Market & Grill
The famous Uncle's Fish Market & Grill from Pier 38 recently opened its second location in Wai Makai. The restaurant offers the freshest seafood with classic European and Asian influences. Whether you want fish and chips, steamed monchong, fresh ahi poke or sashimi or seafood linguini, there's something for every seafood lover. Uncle's also serves a pretty mean juicy burger for meat lovers.
Signature dishes include Uncle's Award-Winning Garlic Ahi ($25) and the Parmesan Crusted Mahi Mahi ($33). The garlic ahi steak is sautéed medium rare with a blended sauce of compound butter, bonito velouté and chili soy and topped with green chilis, capers and garlic. The mahi — two fresh fillets breaded and lightly sauteed — is topped with creamy crab meat, caramelized onions and a roasted garlic sauce.