Our Top 5: Ramen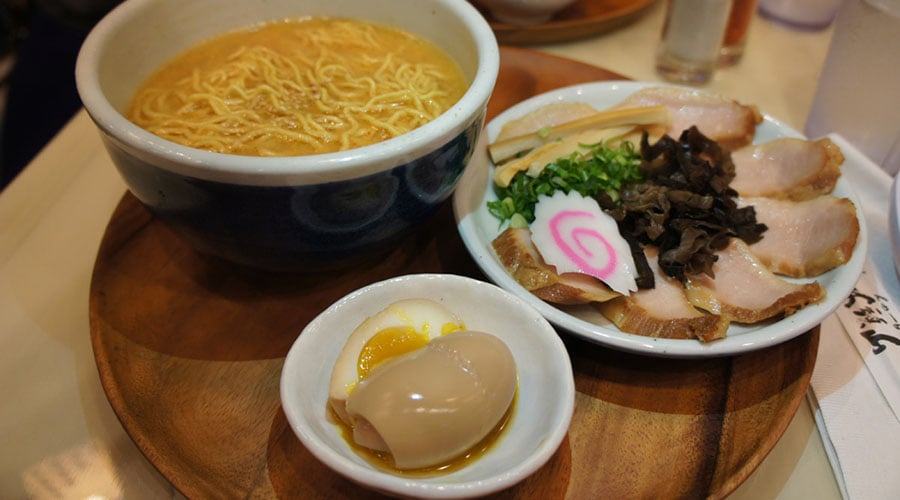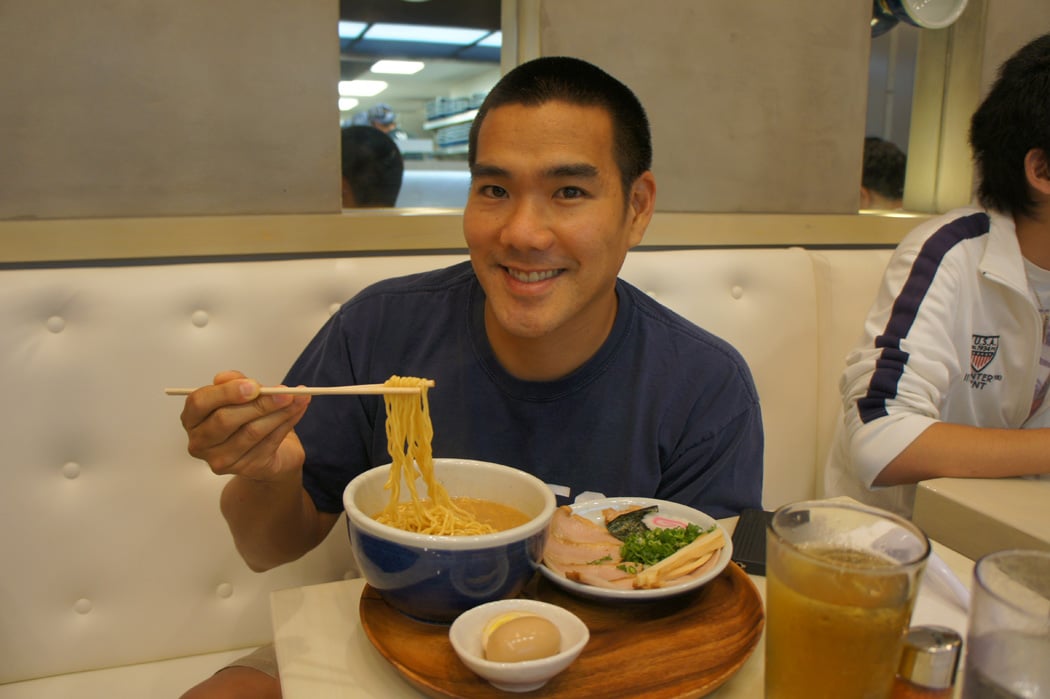 By Brandon Suyeoka
Special to Nonstop
I recently was asked to contribute a guest blog post for Nonstop's Our Top 5 series. Without hesitation, I jumped at the chance since they wanted my opinion on ramen. Let me just start by saying I love ramen. If I could eat it a few times a week, which I normally do, I would. Whether it's perfecting my own version at home, whipping up a quick Sun Noodle meal or going out for a bowl, ramen always seems to be my perennial go-to dish.
Here in Hawaii, we're fortunate to have so many ramen shops open in the last few months. For a while, there weren't many choices. You had to venture outside the state to get a diverse variety. Now, we have everything from miso, shio, tonkotsu and shoyu-based ramen, all in town.
My criteria for selecting my top 5 were simple. First, I consider the depth of flavor and temperature of the broth. Then, I check the noodles to see if they're cooked correctly and if they're a good match for the broth. Finally, I taste the accompanying toppings and garnishes. If it comes with char siu, does the meat melt in my mouth? Does the broth feel balanced with their choice of vegetables? Hitting a home run in each area — broth, noodles and toppings — makes the bowl of ramen stand out for me.
Here's my list:
No. 5: Gomaichi Ramen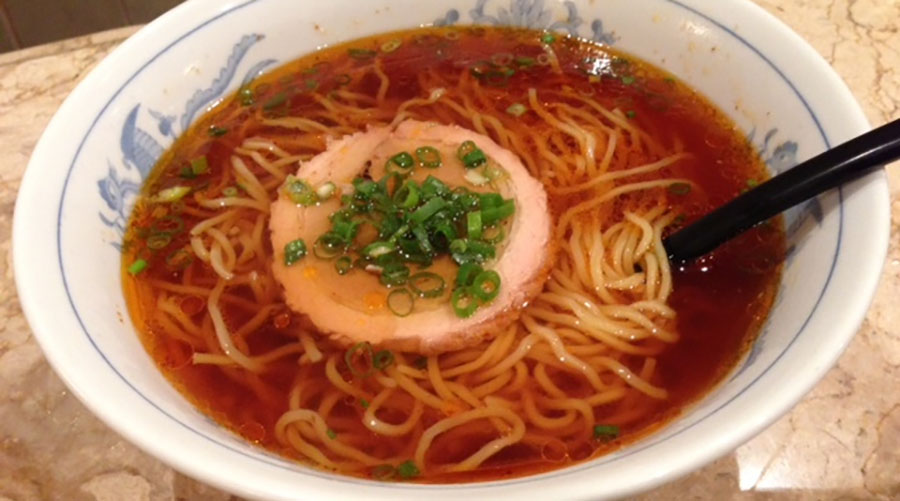 I've been coming to Gomaichi for a number years, and they consistently make some of the best bowls of ramen in town. Most people indulge in their tan tan ramen, a Chinese-style soup base made of sesame and a hot chili base. But I love the Sung Hon-men, which has a hot sour soup base. As far as I know, they're only ramen shop on the island to serve this broth.
Gomaichi Ramen
631 Keeaumoku St.
808-951-6666
No. 4: Hokkaido Ramen Santouka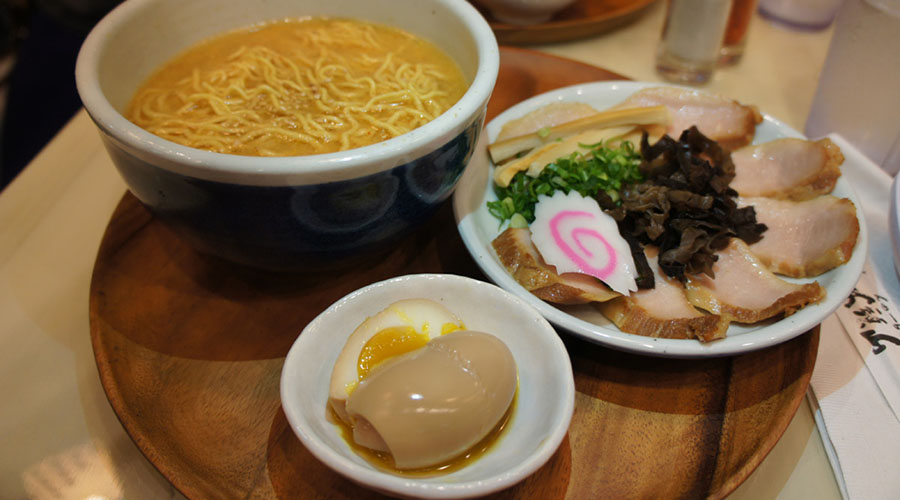 After a long awaited arrival, Hokkaido Ramen Santouka recently opened in the food court area of Don Quijote Kaheka. With locations in Japan, Califonia, Chicago and New Jersey, this eatery had many eagerly anticipating its opening as soon as the coming soon" sign went up. Known for its rich tonkotsu soup base that's simmered 20 hours for perfection, the ramen here delights for its depth of flavor. The toroniku "pork cheek" ramen is highly recommended. You'll welcome the meat that literally melts in your mouth.
Don Qujiote Kaheka
801 Kaheka St.
808-941-1101
No. 3: Yotteko-ya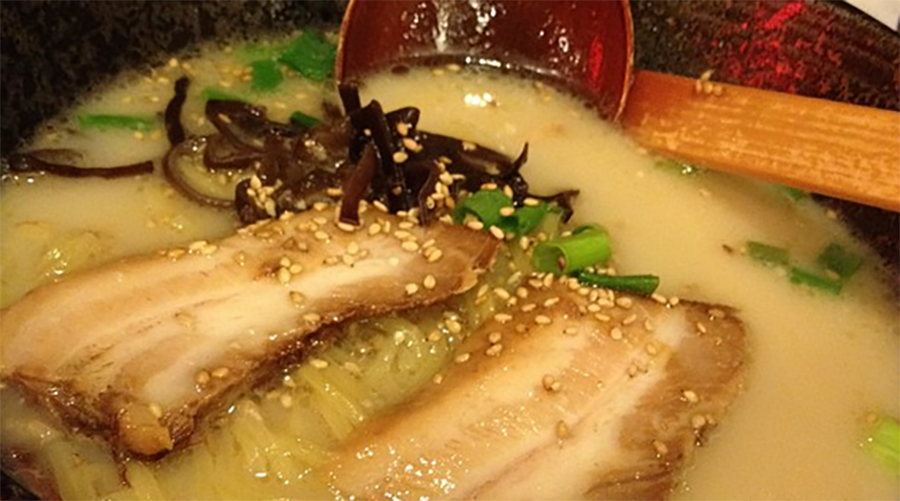 Upstairs at McCully Shopping Center you'll find Yotteko-ya, serving Kyoto style ramen. This cozy ramen shop is known for its rich paitan broth, made from a combination of pork, chicken, spices and vegetables. Collagen is extracted from the bones of the pork and chicken, resulting in a thicker, milkier broth that's supposed to be good for the skin. Combine this with firm chewy noodles, and you get heaven in a bowl, or in this case, Yotteko-ya's paitan ramen.
Yotteko-ya
McCully Shopping Center
1960 Kapiolani Boulevard
808) 946-2900
No. 2: AGU A Ramen Bistro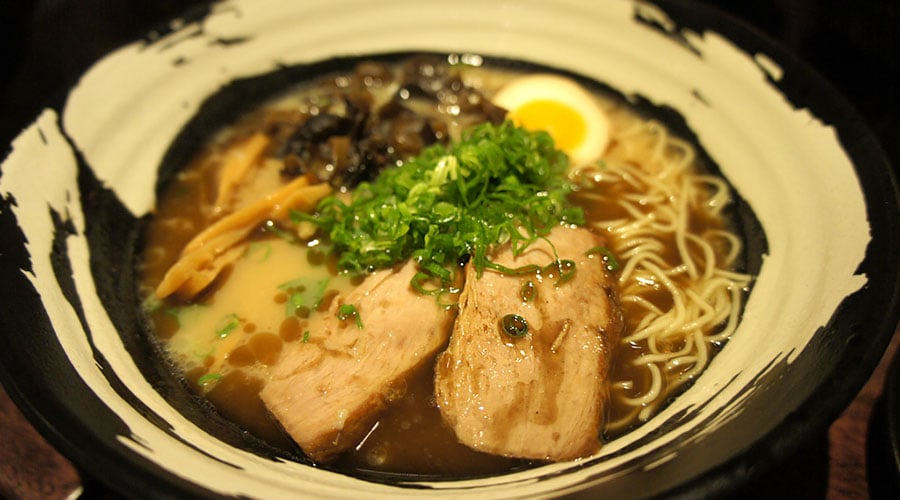 Even though it only recently opened in mid-October, AGU A Ramen Bistro has the formula for a successful ramen-ya. Aside from the abundance of parking, its menu offers several tonkotsu-style ramen. You get the feeling you're in Japan when you order the shoyu tonkotsu ramen because it's served with traditional Hakata-style noodles, diced onions and pork so tender you feel you should apologize before you consume it. That's a Tampopo (movie) reference if you didn't already catch that …
AGU A Ramen Bistro
925 Isenberg St.
808-492-1637
No. 1: Kiwami Ramen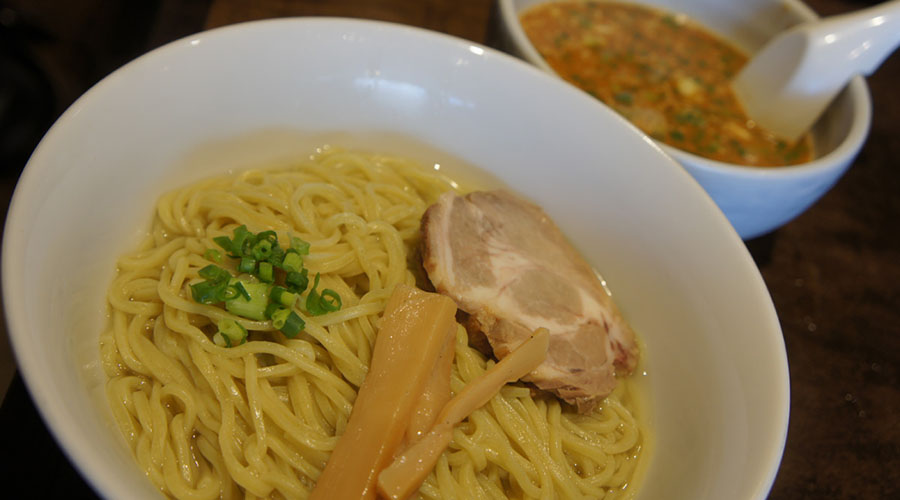 Once located in the Waikiki Shopping Plaza, Kiwami dismayed many when they announced the closing of their shop early this year. There was talk they would set up shop at another location, and those rumors proved accurate when they reopened in October on Keeaumoku Street. Regular patrons enjoy the ramen for its light, yet flavorful, broth. But what keeps me coming back is the tsukemen. Tsukemen or dip noodle consists of fatter and thicker ramen noodles served with a side of hot dipping broth. The broth is saltier and heartier and not meant to be consumed on its own, but rather as a complement to the noodles after they're dipped. The spicy noodle has all the right elements of flavor and texture, and is the reason why Kiwami tops my list.
Kiwami Ramen
641 Keeaumoku St.
808-955-1122
Our Top 5 archive
Our Top 5: Shave ice (by Melissa Chang)
Our Top 5: Happy hours (by Carey Bennett)
Our Top 5: Saimin (by Mari Taketa)
Our Top 5: Fried chicken (by Diane Seo)
Our Top 5: Pancakes (by Melissa Chang)
Our Top 5: Roast pork (by Myong Choi)
Our Top 5: Burgers (by Ed Morita)
Our Top 5: Poke (by Grant Shindo)
Our Top 5: Cocktails (by Tracy Chan)