New Foodland Farms Pearl City is OMG
Opens 10/30: 45,000 square feet with an okazuya, build-your-own burrito station and sports bar with Pearl City cocktails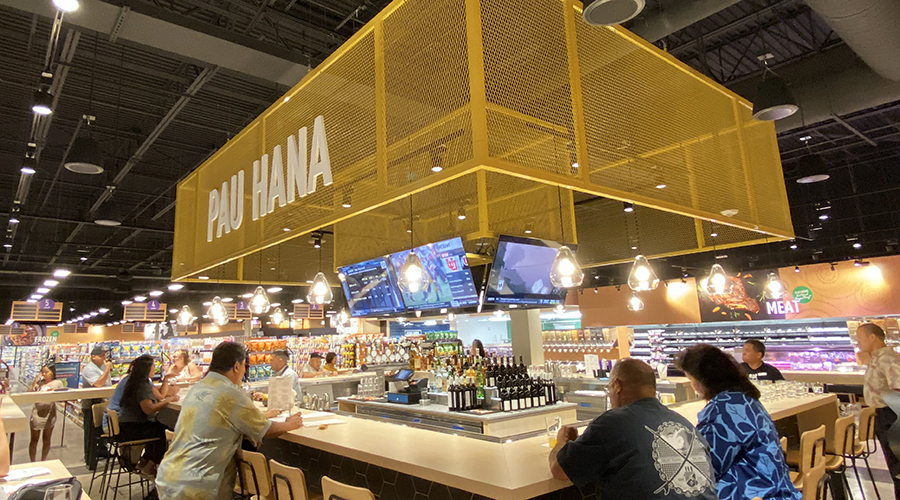 When word got out that Foodland Farms was coming to the former Babies 'R Us spot in Pearl City, I was elated. Finally, a Foodland Farms in my own hood! For months I've been watching the new store take shape at Pearl City Gateway plaza.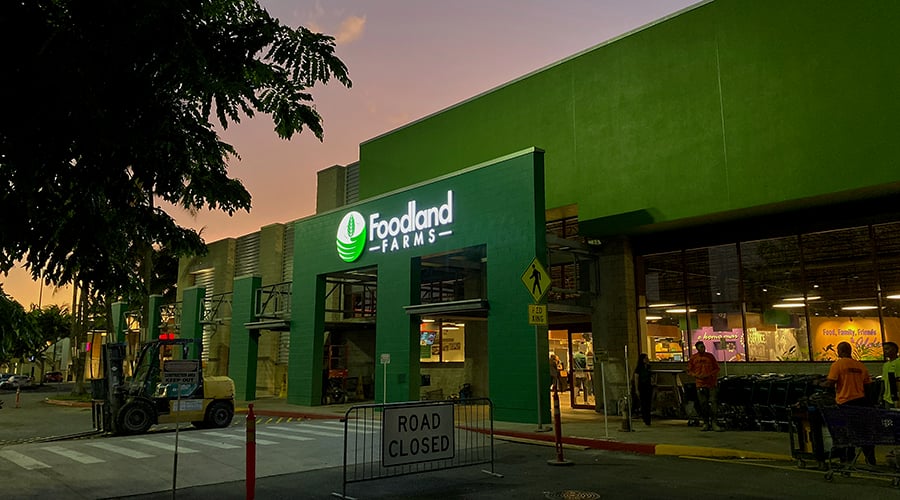 The day is finally here. Foodland Farms Pearl City opens to the public tomorrow at 10 a.m. Like Foodland Farms Ala Moana, there's a vast grocery space — more grocery space, sections and selections than any other Foodland or Foodland Farms — with lots of local and organic produce, a counter where you can get that famous fried chicken, a poke station with four display cases, and full-service meat and fish counters with in-store butchers and fishmongers. There's also a hot bar and cold bar with local and international eats, along with a HI Steaks counter and a dining area where you can eat anything you buy in the store.
See also: Ultra-local stuff you find at Foodland Farms Ala Moana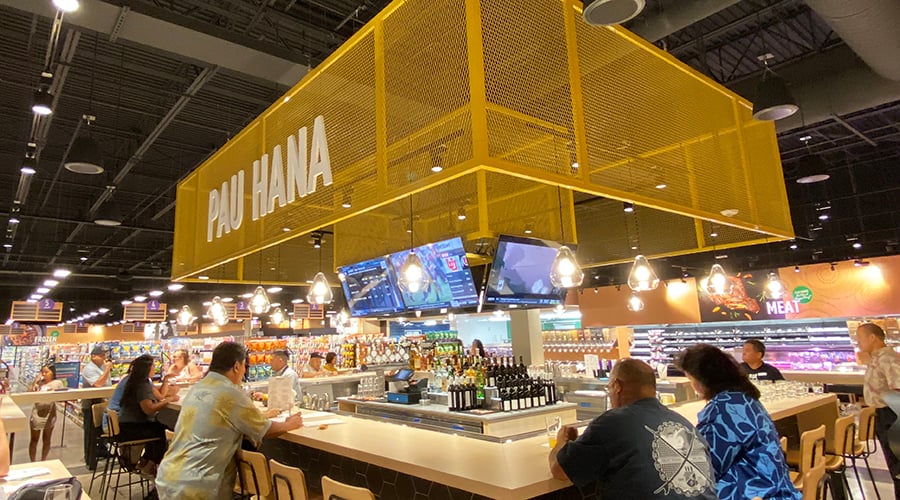 But that's where the similarities end. Here's what's new at Pearl City:
In-store okazuya: Create your own takeout lunch with items like inari sushi, chow funn, Japanese hamburger steak, shoyu pork, nori chicken, corned beef hash patties
Burrito station: This is as close to Chipotle as Hawaii gets. You pick from more than 30 ingredients like pork adobo with stewed black beans, fresh jalapenos, pickled red onions, salsa roja, adobo aioli, chicken al pastor with cilantro lime rice, kim chee, salsa verde, kochujang aioli — and workers assemble your custom burrito
Pau Hana bar: The PC version of The Bar at Foodland Farms Ala Moana has a sports bar feel. There are flatscreen TVs, local craft beers, wines and cocktails with names like Bumper to Bumper Bloody Maria, Monkey Bar '54 and The Class Reunion, inspired by Pearl City High School. The bar menu has comfort foods like fried chicken skin, smoked meat pizza with guava barbecue sauce, Malaysian sticky short ribs and spicy sambal Manila clams
Online shopping: If you can't make it to the supermarket, you can order online at www.shop.foodland.com and arrange a pickup time or have your groceries delivered.
We got a sneak peek at the newest Foodland Farms at an exclusive media event. Watch the video for a taste of Foodland Farms Pearl City.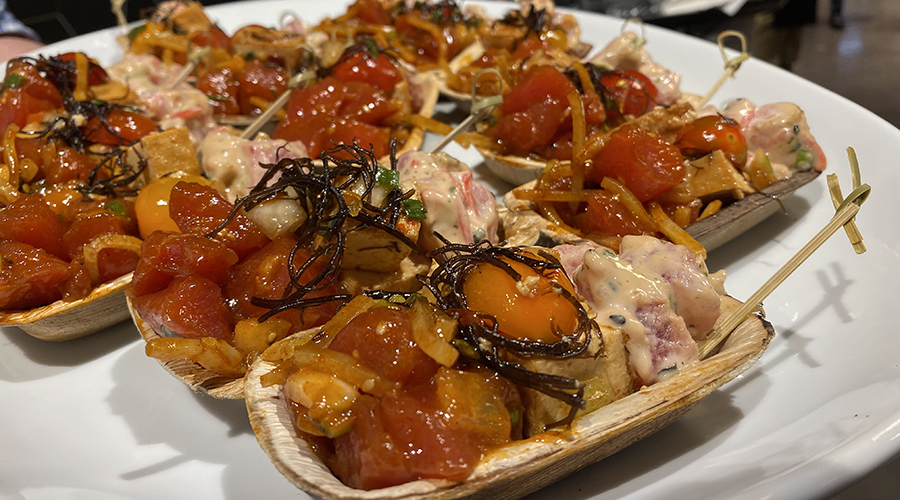 See also: Our hood: Pearl City
Foodland Farms Pearl City
1150 Kuala St.
Pearl City
Daily 5 a.m.-midnight from Oct. 30, 2019
453-4509