Muki Dogs redefines street meat with tasty vegan sausages
The new plant-based hot dog cart is posted on the corner of Waialae and Koko Head avenues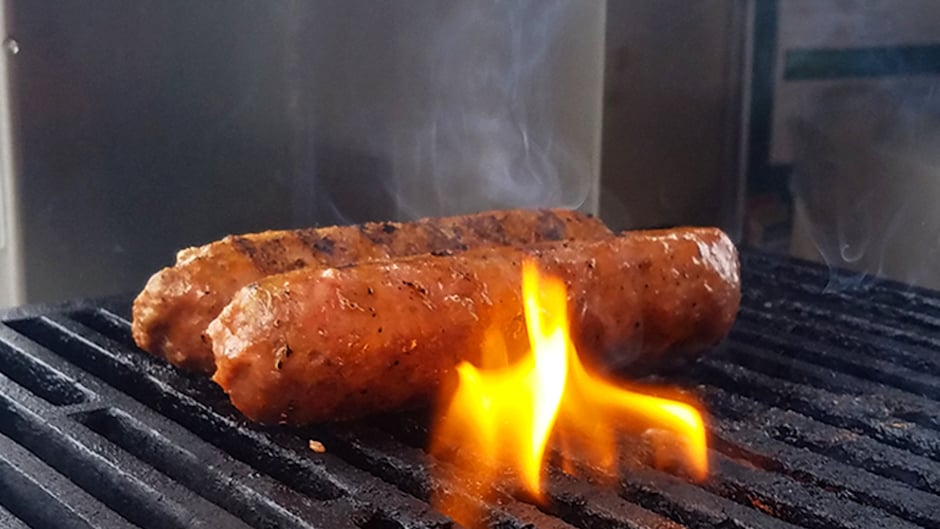 There's a tiny hot dog stand at the corner of Wai'alae and Koko Head avenues in Kaimukī that serves one thing: flame-grilled hot dogs. But not just any hot dogs, vegan hot dogs. And they are flavor bombs with a following.
An alternative interpretation of working-class street food that celebrates processed meat and meat byproducts, these surprisingly hearty, plant-based sausages stand on their own. Owner Gene Marques uses Beyond Sausage original bratwursts: Made primarily of pea and faba bean protein with coconut and sunflower oil, they contain no soy or gluten. At $6.50 a dog, they're reasonably priced enough to scarf down two, after you find out how delicious the first one is.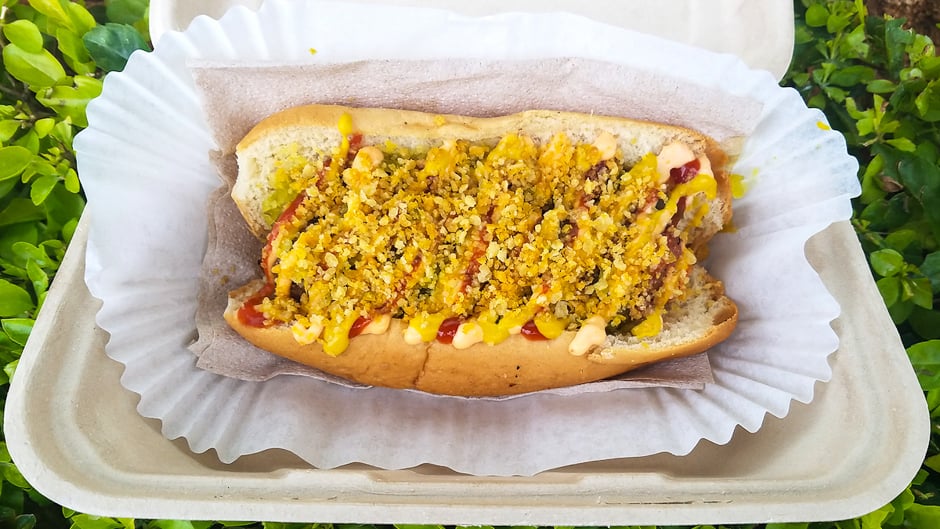 Ask for "The Works" and Marques will load up your dog with ketchup, mustard, relish and vegan Sriracha for plenty of flavor and a little bit of spice. Top it all off with some crunchy Spanish crumble for a gourmet dog that impresses even meat-lovers. That makes Muki Dogs a fresh dining option for the Kaimukī lunch crowd, but members of the vegan community have been coming out from all over the island, Marques says.
After 21 years with the Air Force, Marques retired as a master sergeant in January with a few different business plans. When the pandemic hit, those plans got put on hold. A low-key hot dog stand seemed like the next best option. "When I wanted to start the business, it was like this other side of me," he said. "It's a little retro, kinda wild… but it's about just having fun."
Muki Dogs
3631 Waialae Ave
Tue – Sat, 10 a.m. to 3 p.m.
@mukidogs