Mariposa's new happy hour is (gasp) budget-friendly
$8 loco mocos, furikake fries and more — inside Neiman Marcus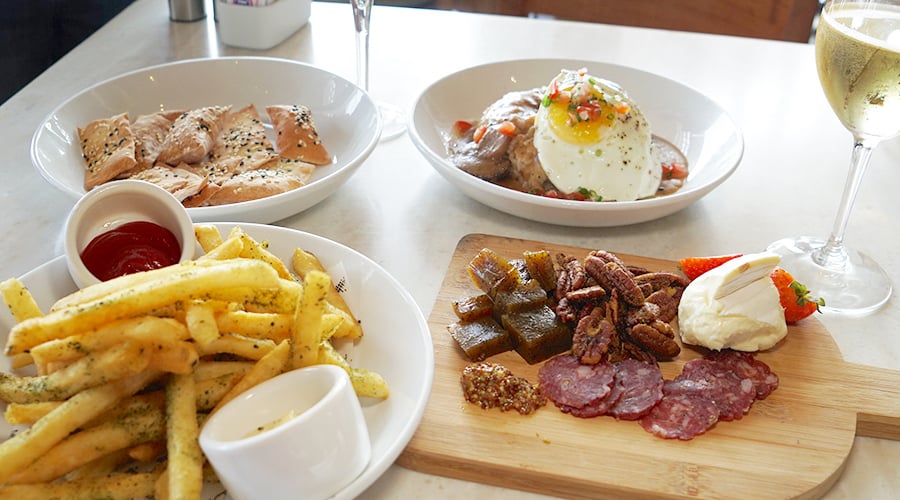 I knew something was up when fellow Frolicker Melissa Chang rearranged her schedule for the fries. She had been raving about the hurricane fries at Mariposa, so when I told her I was going to check out the new happy hour, she told me to hang on — and then let me know she was coming with me.
I know what you're thinking: "This is Neiman Marcus! How are the prices? And how good can happy hour be?"
I get it. Mariposa's happy hour menu started about a month ago, and initially I didn't give it much thought. Then I started seeing posts on Instagram and Facebook — not just Melissa with the fries, but Frolicker Thomas Obungen with the loco moco.
Hurricane fries and loco moco at Neiman Marcus? Intriguing! Here's what I found.
Happy hour's from 3 to 6 p.m. daily with the exception of Fridays, when it's 3 to 5 p.m. It's not limited to counter seating at the bar; it covers the whole restaurant. There are no reservations, but it's a good option if you have time to kill at the mall. Or if you're like me and only go to Mariposa for special occasions, it's a nice way to enjoy the food and ambiance without the hefty price point.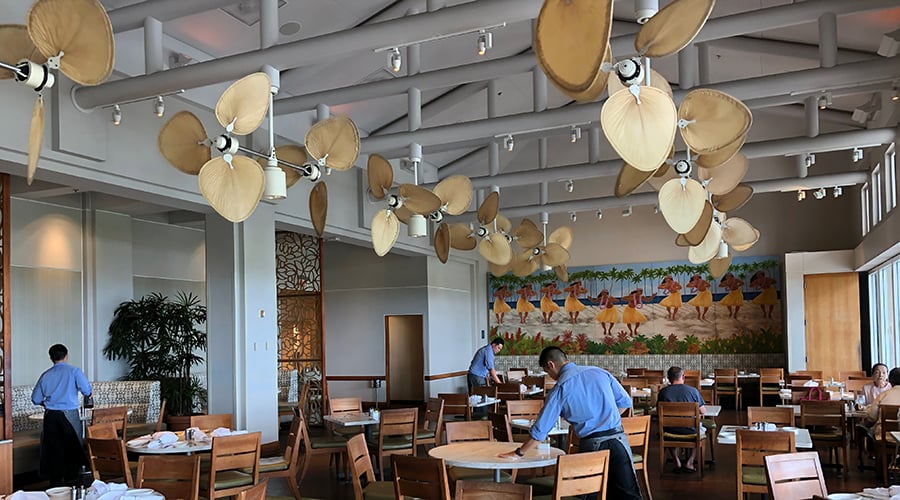 As with Mariposa's lunch and dinner, you kick off happy hour with complimentary popovers with strawberry butter and a cup of chicken consommé.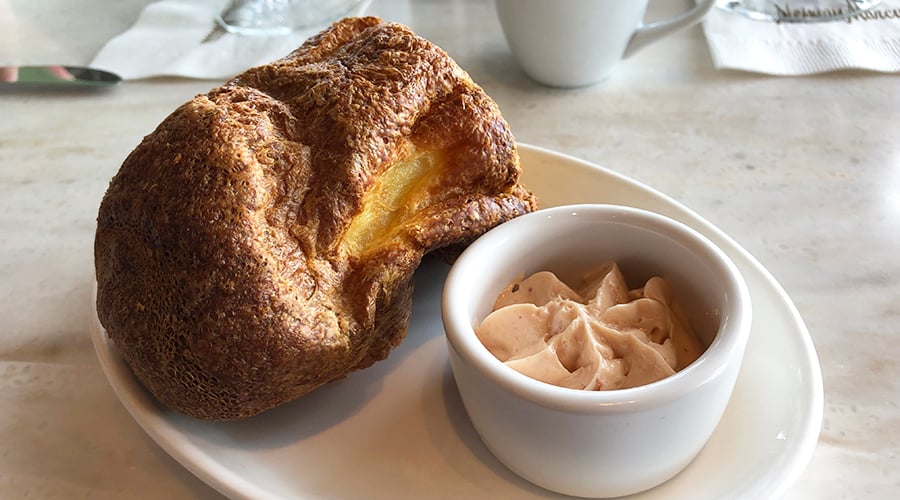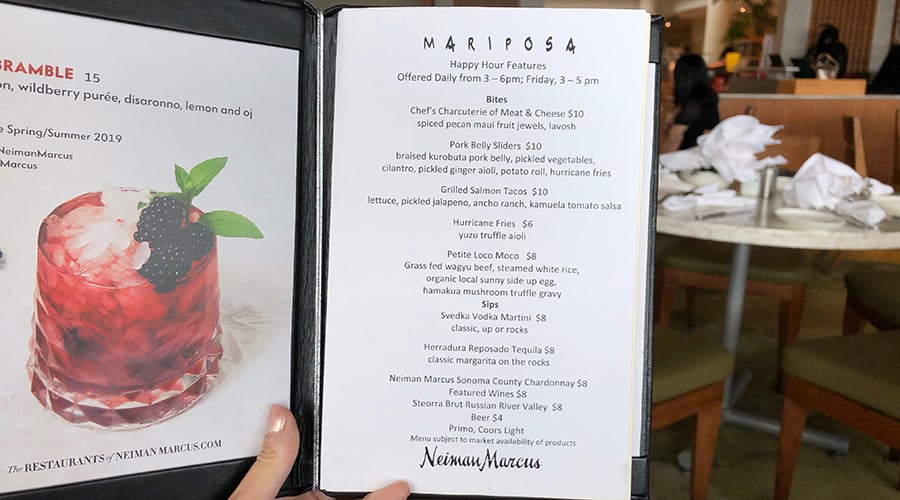 The happy hour menu's not extensive, but prices are good and you'll be tempted to order one of everything. We get the petite loco moco since that's the most popular dish, along with hurricane fries, chef's charcuterie board and two glasses of wine — the sparkling Steorra Brut Russian River Valley and Neiman Marcus' Sonoma Country Chardonnay, which is the restaurant's private label.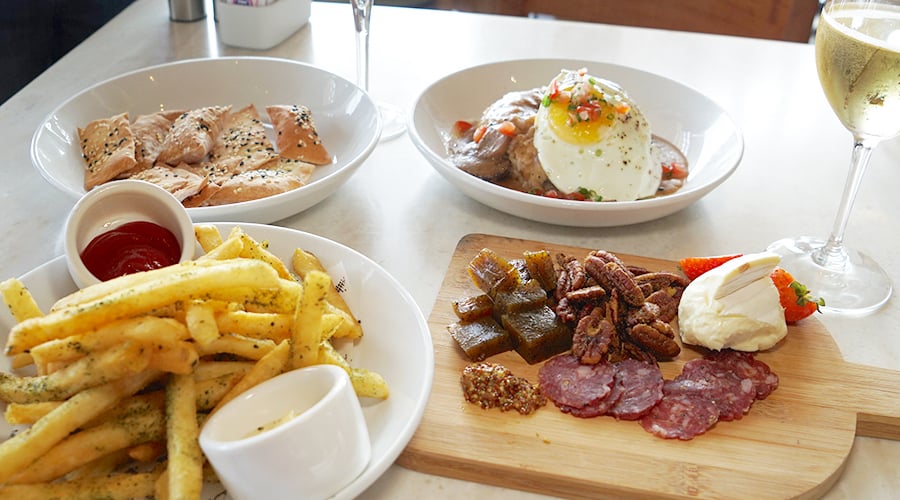 The $8 petite loco moco is a grass-fed wagyu beef patty, organic local sunny side-up egg and Hamakua mushroom truffle gravy over white rice. This is the cheapest and fanciest loco moco you'll find. Keep in mind that the loco moco lunch entrée is $20, and this happy hour version is half the portion for less than half price. There's still a generous portion of wagyu beef in it, too.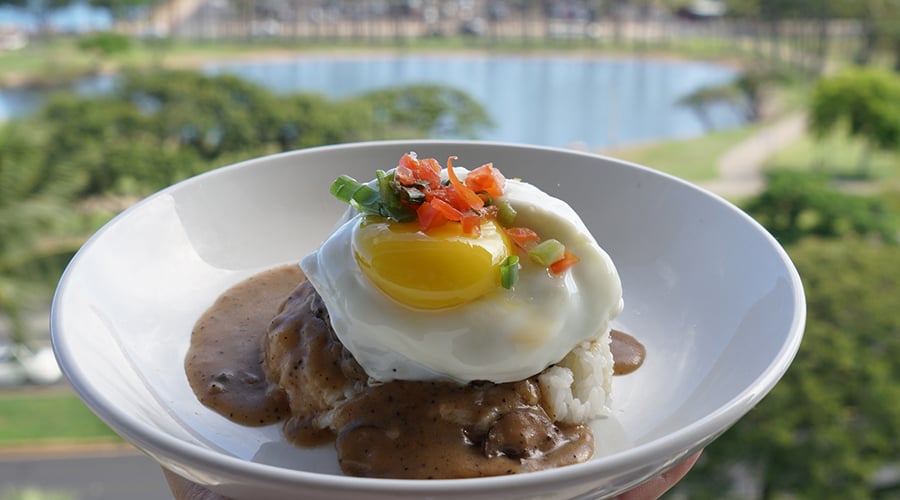 The wagyu patty is thick and succulent, as all loco moco patties should be. The rich, creamy truffle gravy is my favorite part. It's like a super elevated version of cream of mushroom soup with its thick texture and ultra comforting flavors. The dish could use more gravy to completely cover the rice for that 'gravy all over' effect, but for $8, I'm not complaining.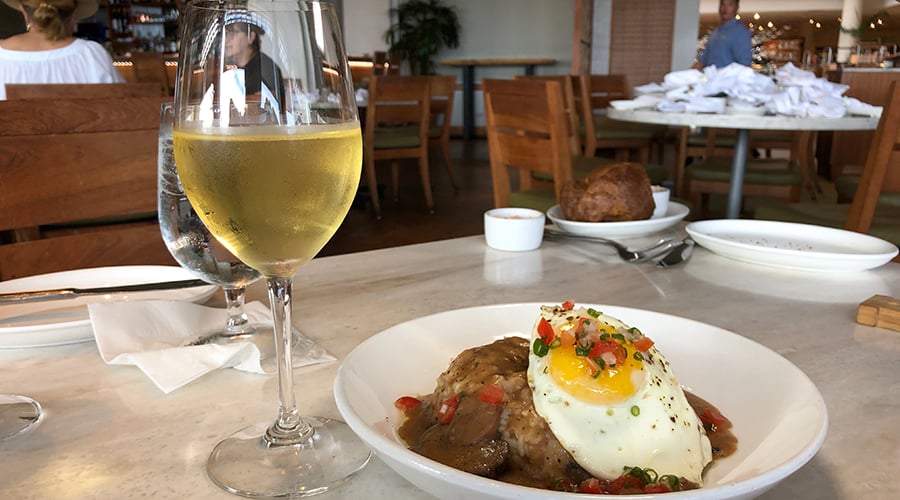 When was the last time you had loco moco with a chardonnay? The Sonoma County Chardonnay is recommended because it's the restaurant's private label. If you just get these two items, that's only $16 for happy hour. Not bad!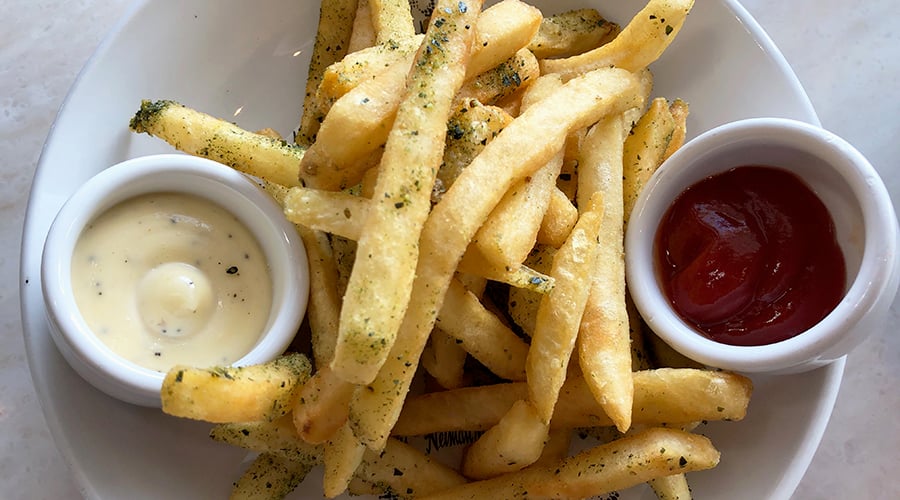 These fries are part of the pork belly slider dish ($10), but you can order them a la carte for $6. The portion can easily be shared by two people. The ample furikake seasoning makes them delectably salty. The aioli's yuzu flavor is light, practically nonexistent actually, but there's a subtle aftertaste. These fries have so much seasoning that using the sauces is optional.
It's completely silent as we eat. I see why these fries stayed on Melissa's brain. I end up devouring half.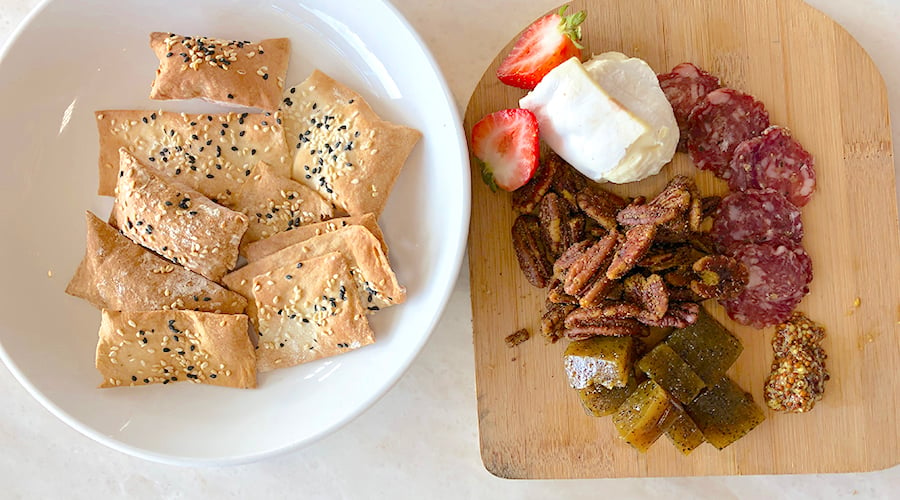 This board isn't as extensive as the one at The Bar at Foodland Farms, where there's a variety of R. Field's boards to choose from. Still, it's a good option for $10, especially if you're feeling bougie. You can choose a cheese from a selection of brie, gouda, manchego and more. The board also comes with delicate, puffy lavosh pillows and it's fun to enjoy the variety of textures, from the crunchy spiced pecans to the indulgent, creamy cheese. Assorted cheese boards cost $15 to $18 at lunch, so for $10, this is a good sampling of meat, cheese and fruit. We get brie and fennel salami for ours.
The only dishes I have yet to try are the grilled salmon tacos, which are a happy hour exclusive, and the $10 pork belly sliders with pickled vegetables, which are a mini version of Mariposa's braised pork belly dip sandwich ($22). Maybe on my next visit, I'll try the sliders because I love pork belly. But let's be real — it's just an excuse to get more hurricane fries.
Mariposa – Neiman Marcus
Ala Moana Center
1450 Ala Moana Blvd.
Ala Moana
951-3420
Happy hour Sun-Thurs and Sat 3-6 p.m., Fri 3-5 p.m.